Trineo
Mettwurst



Since: 19.3.02
From: Boston

Since last post: 5581 days
Last activity: 5448 days


AIM:
#1 Posted on
I'm surpised no thread has popped up about this yet, so I figured I'll start one myself.



The McMahon interview on the Costas show last night was very good, in my opinion. For the first time in a while, Vince did not come across as somebody trying to play a character while on television. He was very civilized and answered the tough questions as honestly as would be expected of the person running a business like he does. It seemed that McMahon was more willing, last night, to poke fun at himself and the situation with the XFL, the problems with the WWF, and current ratings trouble with the WWE. On the same note, I feel that Costas was a bit more prepared for this interview, and appeared more comfortable with not only asking the questions but interacting with McMahon.



From the way Vince talked about the ratings decline, he made it seem like he is accepting the fact that the peak of the last big wrestling boom has passed and he is ready to move on in search of the next thing to bring business back up. It also came across, when Costas asked about Hogan, that Vince realizes what Hogan can and cannot do anymore and understands that the pop is one thing but cannot be the only thing when deciding placement on the card. And if I had to put money on if the Rock ever is returning to wrestling, especially after the interview last night, I would say he is not. Vince made it seem like Rock is something great, but he is looking to move on.



The one thing I wished that would've been explained better by Vince is that when a person is a "heel" (Costas used the term, which I felt was a good thing to get out of character, in a sense with Vince) his job is to make the crowd hate his/her guts. Costas mentioned the Mario Lemieux comment made by Angle a week or so ago, and McMahon briefly explained that Angle did it to get the proper reaction from the crowd, and in reality Angle and Lemieux are friends. I think this is still a problem with mainstream coverage of wrestling, being the unacceptance of the worked concept all the way through the sport. The battle cry against wrestling is how fake it is, but in the same sentence speak out against it's violence and smut. Movies and TV have the same level of violence and smut but get nowhere near the same bad press as wrestling receives (this is a topic I wish was touched on more by both Costas and McMahon).



I did think it was funny how McMahon back-handedly praised Mike Tyson's work in promoting his upcoming fight with Lenox Lewis. This is where you could see Costas didn't see eye to eye with McMahon, but had fun with it. McMahon also predicted a three round KO for Tyson, which I am not sure of happening but would love to see because I am sick of Lewis (which is a topic for another thread some time).



Overall, Costas' has vastly improved as an interviewer and if you watch this show on a regular basis you could see it gradually happen over time. It is surprising because he didn't seem that bad on those old highlights that sometimes air from his old late-night talk show on NBC, but after watching the last couple weeks of this show, Costas is really becoming a solid interviewer and is more comfortable being himself in front of the camera. I would like to see Costas interview McMahon again next year, but I would hope they cover some more broader topic regarding wreslting and the stigmas around it, and how different those stigmas are around the world. Maybe Vince wouldn't be the best person for an interview of that kind but I would like to hear his opinions on that issue.

(edited by Trineo on 17.5.02 0502)
---
It takes a big man to cry, but it takes a bigger man to laugh at the man.
Promote this thread!
dskillz
Landjager



Since: 2.1.02
From: Houston Texas

Since last post: 4382 days
Last activity: 4087 days

#2 Posted on
Thanks for the report. I forgot to watch it. Did Vince indicate that Hogan was not a long-term attraction?


---

January 4th 1999 - The day WCW injected itself with 10 gallons of Liquid Anthrax...AKA...The day Hogan "Defeated" Nash to win the WCW title in front of 40,000.
CajunMan
Boudin blanc
No longer registered



Since: 2.1.02
From: Give me a Title shot!

Since last post: 2282 days
Last activity: 1419 days

#3 Posted on | Instant Rating: 0.00
Actually it did not get ugly this time. It wasn't what people expected at least that the impression I get after reading the Ross Report, and how the WWE was promoting it you thought for sure that they would be in each others faces again.

I would like to see Vince do "The Last Word" with Jim Rome in the future.


---

Pardon The Interruption


"Just Set IT And Forget It!"
BigDaddyLoco
Scrapple



Since: 2.1.02

Since last post: 28 days
Last activity: 10 days

#4 Posted on
---

I would like to see Vince do "The Last Word" with Jim Rome in the future.

---


Jim Rome and Vince would be a horrible comination. Rome is a person who only likes to get his views and himself over. That is an interview that would get ugly real quick.


---
odessasteps
Scrapple



Since: 2.1.02
From: MD, USA

Since last post: 1310 days
Last activity: 1277 days

#5 Posted on | Instant Rating: 8.18

And then we'd get all the take writers coming out of the woodwork:

"Dude, interview was epic. Vince from S-town is so classic."


---

Then I can write a washing bill in Babylonic cuneiform,
And tell you every detail of Caractacus's uniform;
In short, in matters vegetable, animal, and mineral,
I am the very model of a modern Major-General.
CajunMan
Boudin blanc
No longer registered



Since: 2.1.02
From: Give me a Title shot!

Since last post: 2282 days
Last activity: 1419 days

#6 Posted on | Instant Rating: 0.00
Originally posted by odessasteps

---


And then we'd get all the take writers coming out of the woodwork:

"Dude, interview was epic. Vince from S-town is so classic."

---


Well I notice you are shilling Tony K's book, I would also like to see Vince make an appearance on P.T.I.


---

Pardon The Interruption


"Just Set IT And Forget It!"
cfgb
Bierwurst



Since: 2.1.02
From: Ottawa, Ontario

Since last post: 122 days
Last activity: 1 day

#7 Posted on | Instant Rating: 7.87
Vince has done a Last Word. It turned ugly. Rome had some very antagonistic questions, including bringing up Bret, which caused Vince to get unbelievably Mr. McMahon defensive.

Yet, it's strangely forgettable since nothing overly controversial was said.


---


Contact cfgb
Visit my homepage
Torchslasher
Knackwurst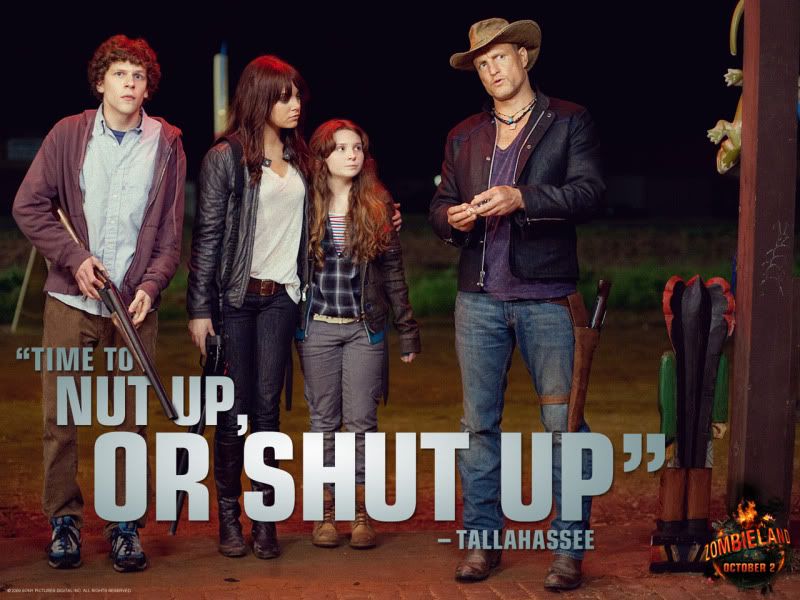 Since: 17.1.02
From: New F'n Jersey

Since last post: 309 days
Last activity: 63 days

#8 Posted on
Boy, Costas knew he had to be better prepared for the second go-round with Vince, and damn it he was prepared. I was surprised hearing Bob going over the recent and earlier wrestling angles as if he has been a fan all along. I loved this interview and I think that there can be much more information obtained from a civil interview than from a bombastic argument (which is what the first Vince/Bob confrontation was).


---

"Oh would you stop being all stealthy and just get in the truck"- Tom Servo
deadbeater
Morcilla



Since: 12.2.02
From: Parts unknown

Since last post: 5554 days
Last activity: 5554 days

#9 Posted on
Bob did a whole lot better the second time around. I could have sworn that it was Regis Philbin doing the interview by the way Costas came across as knowing the business inside and out.
BobHollySTILLRules
Bockwurst



Since: 3.1.02
From: C-Bus, Ohio

Since last post: 5567 days
Last activity: 5567 days

#10 Posted on
This show had me enthralled to be honest. It's the first time I've ever since Vince actually answer these questions without being a dick. I love McMahon's heel character...within the confines of his programming. Think he tends to come off as a moron when he uses it in other mediums.


---

HOLLY: How do you like me now?
COLE: You're a jerk Holly!
ME: (sigh) Cole ruins everything!
MoeGates
Boudin blanc



Since: 6.1.02
From: Brooklyn, NY

Since last post: 4 days
Last activity: 1 day

#11 Posted on
When wrestling folks do regular interviews they always seem to have this weird "quasi-in character" style (especially the Rock). Vince did't really have that this time, which made it interesting to see Vince "transform" from Vince to "Mr. McMahon" a couple of times on the show ("do you want to join the club?")

Moe


---

Expressing myself EVERY day!
Texas Kelly
Lap cheong



Since: 3.1.02
From: FOREST HILLS CONTROLS THE UNIVERSE

Since last post: 107 days
Last activity: 36 days


ICQ:
#12 Posted on
The sad thing is how Vince realizes and understands that there are problems in the Federation's world... and then he goes and books the same crap he's been booking for months now last night...


---
Being The Bookerman (No Way Out)
Grading The Bookerman (No Way Out)
Worship Your God And Mine
CRZ NOTABLE QUOTABLE OF THE MONTH:
KANE: Triple H...tonight, I will burn the flesh from your body!
MICHAEL COLE: OH MY GOD. KANE THREATENING TRIPLE H, SAYING HE'S GONNA BURN THE FLESH FROM HIS BODY!
CRZ: Umm, I heard it the FIRST time!
-- WWF Smackdown, 9/9/99
shea
Bockwurst



Since: 1.2.02
From: Brooklyn NY

Since last post: 5182 days
Last activity: 5068 days

#13 Posted on

What's amazing to me is that so many people are saying that the interview was good because Costas got better and was better prepared.

The only difference in this interview was that Vince decided to not act like an ass. He treated it like an interview instead of a promo, and you see the result.

Last time, Costas carried him.