DirtyMikeSeaver
Bockwurst



Since: 19.5.02
From: Toronto

Since last post: 11 days
Last activity: 11 days

#1 Posted on | Instant Rating: 6.53
Culled from 411mania.com:

Lita appeared on WWE Byte This earlier today to discuss the Matt Hardy/Edge situation. She talked about how she is now in love with Edge but did say that she regretted the way she went about things.

During the show, Matt Hardy called on and confronted Lita, asking her why she left him for "Adam Copeland."

Lita said that Hardy was acting too public about their split and that she didn't like having such a public relationship with him. Lita said it wasn't her fault that they broke up and that she did not have to explain her relationship with Edge.

Hardy said that they are both public performers and that everything about them would have gotten out whether they wanted it to or not.

Hardy then attacked WWE and Johnny Ace for firing him over the Edge/Lita situation when Edge was the one "committing adultery." He said Lita and Edge should have been fired, not him.

Lita asked Matt why she would ever want to be with him again after his "rant." Hardy said he did not want to be with her anymore but that he was upset because he put her career before his own. He promised revenge against her, Edge, and WWE.

Hardy plugged Ring of Honor many times and started to ask Lita "what went wrong" with them. Lita eventually got upset at the personal questions and walked off the show. The show ended early because of Lita leaving.

---

Well, they are really going all out to sell this as a 'shoot'. If this was a shoot (and it's not) it is kind of funny.

What I don't get is that this is REALLY going to confuse people that don't go on the internet. I really like this angle overall, but they are overdoing it with the "Is it a shoot?" deal and it's going to alienate people. He'll probably get booed at ROH this weekend too.


---

By the way, Storm's gimmick includes 1.) telling the audience to shut up, and 2.) occasionally making everyone stand for the Canadian national anthem. You know they don't know what to do with a wrestler when he's making fans stand for a national anthem. It's like waving a white flag and saying, "This guy has no personality -- we give up."

ESPN's Bill Simmons
Promote this thread!
Greymarch
Boudin rouge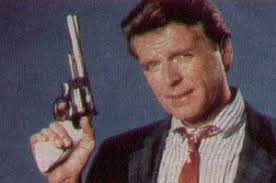 Since: 24.2.03
From: Toronto, Canada

Since last post: 11 days
Last activity: 16 hours

#2 Posted on | Instant Rating: 4.45
I don't see how those without internet would get confused by something on ByteThis...



---

Finally, a Savior for the WWE!

Kane Is Ugly
Kishke



Since: 14.7.03
From: Uglyville

Since last post: 3734 days
Last activity: 3720 days

#3 Posted on | Instant Rating: 2.62
"piece of feces" sounds so funny when Matt says it. Matt really sounded like he was too in character and didnt sound real at all. He just didnt covey the right emotion for trying to sound genuine like he really hated Lita.

Still, its funny nonetheless.



---

I miss the GWF.

Kei Posiskunk
Kolbasz



Since: 7.1.02
From: Central PA, USA

Since last post: 1138 days
Last activity: 256 days

#4 Posted on | Instant Rating: 4.33
I was really hoping Matt would show something here, and not blow it. I'm a huge V1 mark and really want him to make something of this angle, but it really seems like he's going to blow it, and come off entirely too fake to be believable...

Where's Heyman to coach him on what to say when you need him? If things keep going like this, poor Matt's just going to make himself a joke and find himself released again.


---
For a New Beginning...
Packman V2
Bratwurst



Since: 16.3.04
From: Albuquerque, NM

Since last post: 3 days
Last activity: 5 hours

#5 Posted on | Instant Rating: 4.00
I love how he'll mention ROH till he's blue in the face, but when it comes to mentioning TNA...it's only Florida. If that doesn't tell you he's back with a WWE contract...what's gonna? They make it well known that TNA is the ugly stepchild they want nothing to do with.

It's really amazing how much better Lita sounds when she's not trying to act on Raw...I mean, she was doing a bit of acting on Byte This, but not nearly as bad as her overacting on Raw.


---
jivesoulbro
Bauerwurst



Since: 25.12.02

Since last post: 633 days
Last activity: 633 days

#6 Posted on | Instant Rating: 3.33
If Matt keeps going like this, he's going to blow all of the goodwill he has built up over the last few months.

Seriously, almost everything Lita said, I though, "Well, she's got a good point there." And I think we can all agree that talking has never been Lita's strength. It would be one thing if this actually was a shoot, if it really was these two people airing their thoughts about what happened in real life. But the fact that it's a work, and yet I for one was sympathizing so much more with Lita, just shows how badly it is going for them.

One possibility, I suppose, is that Vince is taking the approach of "give him enough rope and he'll hang himself." In other words, bring him on the site and on TV, let him talk, let him confront them, and he'll lose all of the fan support that he's built up at WWE's expendse.


Everything I just heard on Byte This reminded me why Matt Hardy never got over as a singles wrestler.
EastCoastAvenger
Bockwurst



Since: 4.1.02
From: Clearwater, FL

Since last post: 3303 days
Last activity: 649 days

#7 Posted on | Instant Rating: 2.13
Originally posted by jivesoulbro

---

One possibility, I suppose, is that Vince is taking the approach of "give him enough rope and he'll hang himself." In other words, bring him on the site and on TV, let him talk, let him confront them, and he'll lose all of the fan support that he's built up at WWE's expendse

---


This sounds like a standard Vince McMahon operation. He's done this several times, bringing back a wrestler who left for whatever reason, then proceeds to take their strongest point, and completely lampoon it by the time all is said and done. He took Adrian Adonis's Masculinity, then reversed it and made him play the role of an effeminate wrestler. He took Rick Steamboat's "Dragon" nickname, strapped on a pet iguana and turned him into a midcard joke for the short time he came back. He took The Dirty White Boy, Tony Anthony, a great white trash heel, and changed him into T.L. Hopper, the white trash joke. Hell, the sumbitch even took Dusty Rhodes, one of the most charismatic men to enter a ring, gave him the polka dots and his Sapphire, then buried him when he dared to get even THAT shitty gimmick over.

Matt will get the chance to get over a little, in order to make Vince some cash, then Vinnie will drop the hammer, and the burial will begin.


---



I wish I could respect the law. I can't. The law is a whore who demands payment up front, and then attempts to evade providing the service paid for.

"The Hulkster's wife obviously loves the cock."