Super Shane Spear
Bierwurst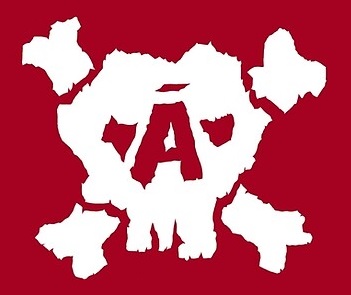 Since: 2.1.02
From: Sector 7 Slums

Since last post: 2901 days
Last activity: 2901 days

#21 Posted on | Instant Rating: 5.61
Here's my chance to stick up for Triple H some more. His fac-gime peak following Vince's lame heel turn at Wrestlemania 2000 led to my favorite series of matches for about four months including TAKA (the best), Jericho (never happened), Rock (ironman), and Jericho again (last man standing.)

Best single isolated match of the 2000s: Shane/Angle KotR 2k1. Even Foley would quit after landing on his HEAD around the second time.


---

You should listen to what I listen to
i before e
Chorizo



Since: 17.10.03

Since last post: 813 days
Last activity: 661 days

#22 Posted on | Instant Rating: 2.61
My picks:

5. HBK vs. HHH vs. Chris Benoit, WM 20- This match has no re-watch value for obvious reasons, but I remember how great it was to watch at that moment, and this was just one hell of a match and moment.

4. HBK vs Ric Flair, WM retirement Match - I am a mark for historic moments, and its hard to top this match for historic value. The Finish, drama and story telling were all top notch, and the match was Flairs best in ring work in years. Great match and another amazing performance in the impressive resume of the Showstopper.

3. HBK vs Undertaker, WM25- The streak vs. Mr. Wrestlemania. An outstanding match by two all time greats. This is the best match of the last few years by a wide margin, so it gets points in my book for showing that even amid a sea of mediocrity, great wrestling is still possible in the WWE universe.

2. Rock vs Hogan, WM 18- Two legends in an all time moment. Again, I'm a mark for history. This match still gives me goosebumps every time I watch it.

1. Austin vs Rock, WM X-7 - The two greatest stars of their generation going at it in front of a massive, super hot crowd. The last great moment of the Attitude era before the WWE's slow and painful decline became in earnest. No wrestling company around today could possibly come up with a match that even rivals this in magnitude. In my opinion, only Hogan-Andre beats this match for significance and historical lore.




This was a tough list to make because from 2000-2001 there were dozens of great matches that may have blended in a little more, any of which would be match of the year from 2005-2008, whereas Michaels-Taker was the best match of the last few years by a WIDE mile.
El Nastio
Banger



Since: 14.1.02
From: Ottawa Ontario, by way of Walkerton

Since last post: 7 days
Last activity: 1 day


ICQ:
#23 Posted on | Instant Rating: 4.36
Bases on the matches I have actually seen;


5) Chris Benoit outsmarts the Big Show, goes Coast to Coast and wins the Rumble. Lots of great things in this Rumble.

4) HHH/Austin vs Benoit/Jericho After the build-up and intense drama the match itself was outstanding. I was waaaay into this match when I saw it initially.

3) TLC at X7. A huge spot fest which set the table (har har) for several matches in the future.

1a) Rock vs Austin at X-7. The best PPV of the decade's Main Event was incredible. Had a good build up, wicked hot crowd, and the match was wonderfully good story-telling.

1b) Benoit vs HBK vs HHH. I can see why others would want to glaze past it, however objectively speaking it`s a great match with a compelling story. RABID crowd helped things out a lot.


If I did a Top 10, it'd be filled out with Eddie and Angle, with a bit of Jericho thrown in.

(edited by El Nastio on 29.12.09 0210)

---

You know, I really don't know what to put here. Close your eyes and thank of something funny!
DirtyMikeSeaver
Bockwurst



Since: 19.5.02
From: Toronto

Since last post: 10 days
Last activity: 10 days

#24 Posted on | Instant Rating: 3.40
Some underrated matches:

Chris Sabin vs. Senshi 2006 Bound For Glory (http://www.youtube.com/watch?v=ESwfjfkpqFc)

I'm never a fan of "I kick out of your high impact finisher, you kick out of mine" finishes that end certain matches (ROH, I'm looking at YOU, although the American Wolves ARE great), but this was a great match and an X-Division match that gets lost in the Joe/Styles/Daniels matches. The Daniels/Styles vs. LAX cage match is also very good from this card.

Booker T/Goldust vs Chris Jericho/Christian 2003 RAW 12/23 (no video anymore)

This might have been the best booked Tag Title match, in the sense that Chris Jericho gave a speech to Goldust before the match, making him feel like the weak link. Goldust was TREMENDOUS during this match (people were freaking out over him getting a close pinfall over a powerslam!) and when they won at the end, everyone's reaction was perfect (Jericho was shocked, Booker gave him a 'See? I told you so' smile, Goldust broke down). Just a great match with a great story.


Angle/Edge/Christian vs. Rikishi and Too Cool 2000 Judgement Day (http://www.youtube.com/watch?v=1PMQoHQzYYA)

Great opener. Remember when Angle had hair and wrestling was fun? Remember when the crowd didn't yell "What" all the time and only react to Cena? I miss when Edge didn't take himself as seriously.

Kurt Angle vs. Abyss (Angle's First Impact Match)

It used to be on youtube, but I can't find it, but I've NEVER heard a crowd like that. It was like Elvis had landed. Good match too. Sure, Angle's move to TNA meant nothing in the long run, but that night, he was the biggest star in wrestling.

Kane vs. Albert (Intercontinental match) RAW

The most random "How the HELL did these 2 guys end up having a great performance?" match of the last decade.

Triple H and Un-Americans vs. Rock/Booker/GD/UT (http://www.youtube.com/watch?v=gEDmh9JZLFQ)

Best build to a hot tag. With the built in comedy of Jim Ross calling Lance Storm "another young man who grew up idolizing Shawn Michaels".




---

Kevin Kelly: "Mr. Austin, would you like to comment on Wade Keller's Take that endorsing the XFL hurts your anti-authority character?"

Steve Austin: "Oh shit, he actually said that? I thought the boys in the back were ribbing me!"

Kelly: "No, he really said that. Did they tell you the part about you sitting in the stands, looking all skeptical?"

Austin: "AHAHAHAHAHAHA. Yeah... oh man that was too much."
thecubsfan
Scrapple
Moderator



Since: 10.12.01
From: Aurora, IL

Since last post: 3 days
Last activity: 2 hours

#25 Posted on | Instant Rating: 10.00
Putting a WWE icon on this thread (or the other one) will only bring pain and suffering upon myself, right?


---

thecubsfan.com - luchablog
CRZ
Big Brother
Administrator



Since: 9.12.01
From: ミネアポリス

Since last post: 8 days
Last activity: 5 hours


ICQ:
#26 Posted on | Instant Rating: 8.85
Originally posted by thecubsfan

---

Putting a WWE icon on this thread (or the other one) will only bring pain and suffering upon myself, right?

---
Feel free to link us to YOUR list of non-WWE picks! (I bet you got one stashed away SOMEWHERE)


---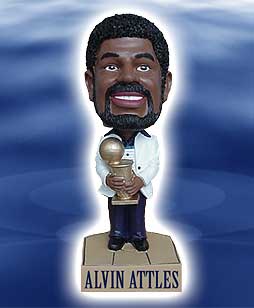 Oliver
Scrapple



Since: 20.6.02

Since last post: 1180 days
Last activity: 1173 days

#27 Posted on | Instant Rating: 3.28
I can think of a few:

1: The Rock vs. Hollywood Hogan, Wrestlemania X-8. I loved how the crowd started cheering for Hogan halfway through the match. Great booking, great storytelling, and a lot of fun to watch.

2: Jeff Hardy vs. The Undertaker, WWE Raw in Vegas. I can't recall when this was, but they had a ladder match that opened the show, and what great match! Taker beat Hardy with the Last Ride, but Hardy refused to stay down. After the match was over, he took the mic and called out Taker, saying he wasn't down yet, so Taker came back and gave him another Last Ride. Hardy's up again, Taker Last Rides' him. Hardy then got up AGAIN and Taker, instead of hitting him, tussled Hardy's hair and gave him a show of respect. JR really rocked on the mic that night. He put his heart into it.

3: Ric Flair vs. Shawn Michaels, Wrestlemania 24. I can't say anything about this match that hasn't been said before. Every wrestling fan should watch this match at one point in their lives.

4: Ric Flair vs. Sting, the final Monday Nitro. The final match in the history of WCW (that is, the real one, not the Alliance bullshit) - there was a lot of emotion between those two, and I just wish they had more time to go at it.





---






SAMURAI SENTAI SHINKENGER!
danlewis84
Loukanika



Since: 2.1.10
From: Fort Lauderdale, Florida

Since last post: 3062 days
Last activity: 3062 days

#28 Posted on
Some of my fav matches in no particular order


Shawn Michaels Vs Shelton Benjamin in the Gold Rush Tournament
http://www.youtube.com/watch?v=XaumcOlCanA

HHH Vs. Taka. I remember starting to believe that TAKA could actually become champ.

Jericho Vs HHH for the WWE Title - That was the night I became a full fledged Jerichoholic.

Chris Benoit Vs. Kurt Angle in a Steel Cage on Monday Night RAW

Austin and HHH Vs Jericho and Benoit

Jericho Vs. Benoit in a Ladder match at the Rumble for the IC title

Stone Cold Steve Austin Vs Spike Dudley
http://www.youtube.com/watch?v=sbV9cRHuFZU
just a fun match
Big Bad
Scrapple



Since: 4.1.02
From: Dorchester, Ontario

Since last post: 7 days
Last activity: 15 hours

#29 Posted on | Instant Rating: 5.66


I dunno if I'd call it the best match of the decade, but I'm hard-pressed to think of a more awesome finish than the mid-air superkick


---

Kirk, crackers are a family food. Happy families. Maybe single people eat crackers, we don't know. Frankly, we don't want to know. It's a market we can do without.
Pages: Prev 1 2