oldschoolhero
Knackwurst



Since: 2.1.02
From: nWo Country

Since last post: 3268 days
Last activity: 3202 days

#1 Posted on | Instant Rating: 5.02
Okay, so whether we like it or not there are probably going to be some major changes to the WWE product come next Monday night. I'm in agreeance with the idea of the lottery, mainly due to SmackDown's massive heel deficiency and the DOA tag team ranks on both shows. I'm also of the school of thought that there probably won't be as many changes in the rosters as we're anticipating, maybe ten or twelve at the most. Ignoring that completely, here's my suggested rosters:

Raw: Chris Benoit (World Champion), Triple H, The Undertaker, Goldberg, Ric Flair, Batista, Shelton Benjamin, John Cena (United States Champion), Christian, Chris Jericho, Rey Mysterio, Edge, Matt Hardy, Rosey, Shannon Moore, Mark Jindrak (World Tag Team Champion), Jonny Stamboli, Sean O'Haire, Doug Basham, Garrison Cade(World Tag Team Champion), Maven, Molly Holly, Jazz, Trish, Ivory, Victoria (Women's Champion), Jacqueline, Gail Kim, Nidia, Jim Ross, Tazz, Sylvan Grenier, Rob Conway, Bradshaw, Faarooq, Mark Henry, Rodney Mack, Theodore Long, Jonny Spade, Eric Bischoff, Lance Storm, Val Venis, Hardcore Holly, Bill DeMott, Jonathan Coachman, Terri, Shaniqua, Scott Steiner, Steven Richards, Rico, Billy Gunn.

SmackDown!: Eddie Guerrero (WWE Champion), Shawn Michaels, Kane, Kurt Angle, The Big Show, Randy Orton (WWE Intercontinental Champion), Mick Foley, Charlie Haas, Booker T, Rob van Dam, Rikishi (WWE Tag Team Champion), Scotty II Hotty (WWE Tag Team Champion), Danny Basham, Bubba Ray Dudley, D-Von Dudley, Orlando Jordan, Chuck Palumbo, Nunzio, Jamie Noble, Chavo Guerrero (WWE Cruiserweight Champion), The Hurricane, Ultimo Dragon, Funaki, Tajiri, Akio, Sakoda, Billy Kidman, Paul London, Jerry Lawler, Michael Cole, Lita, Rene Dupree, Test, A-Train, Sable, Stacy Keibler, Torrie Wilson, Dawn Marie, Miss Jackie, Paul Heyman, Stephanie McMahon, Spike Dudley, Rhyno, Al Snow, Josh Matthews, Lilian Garcia, Matt Morgan, William Regal, Chris Nowinski, Jon Heidenreich

Undrafted: The Rock (too much of a special-case attraction), Tommy Dreamer (I believe he's in OVW).

Final Split: 50/50

Notes:
-First off, the GMs: As well as a wrestling-talent lottery, Vince should hold a second drawing at the end of the show once Bischoff, Heyman, Austin, Foley, and Steph have been drafted to their respective shows. He picks one name for raw and one name for SmackDown: Austin gets the sole Raw GM gig, whilst Steph regains control of Thursday night. This leaves Heyman to return to managing on SD, whilst I'm intrigued to see how well Eric would do at working full-time as Jonny Spade's mentor. They also need to lay down some groundrules about the draw itself. I'd suggest: World Champs are not entered and stay put; once one set of champions is drawn, it's equivalent is automatically placed on the rival show (eg. once Cena is drawn for Raw, Orton is an SD competitor by default-this could be a motivating factor in Evolution going after Cena).
-The ME scene on SmackDown has been given a swift kick in the ass-the potential matches for Eddie with Shawn and Kane could be big-money, especially if he did a mega-job for Kane only to come back and eke out a victory in a Hell In A Cell rematch. The Big Show stays there too to provide an easy one-month feud, and Orton's status, once solidified, could really help things. Raw's upper-card has remained much the same; I feel that 'Taker's act would work better on the more entertainment-oriented of the two shows, and there's a wealth of potential in a possible Evolution feud and a "You-can't-make-me-tap" rivalry with Benoit. Plus, if Goldberg sticks around, their eventual clash would be HUGE.
-I've tidied up each show's speciality divisions, swapping Hurricane and Spike Dudley with Nidia and Shaniqua. Rey Rey's been moved away from the cruisers and onto Raw, but that's because I think they need to lose his presence on SmackDown in order to really push the cruiser division as a whole. Plus, he'd be a great foil for Evolution. Shannon Moore's on the non-cruiser show too, mainly for the potential angles with Matt Hardy, and Lita's been dumped on SmackDown to while away her career as a valet rather than an active competitor. It's the role she'd be best in anyways.
-I flip-flopped the secondary titles mainly due to me being nitpicky about their names (the WWE IC belt should ALWAYS be next to the WWE Heavyweight belt), but there are some other factors that swayed my opinion, too. Cena's act could benefit from being broadcast on the "live, edgier" show, and his brawling style is more at home with his Raw ME counterparts. And after the work they've put in on Orton, it's time to test the waters and let him stand on his own two feet-although I'd suggest pairing him with a de-GMed Heyman for a short time. Foley's SD switch was mainly put in place to allow their eventual rematch, too.
-There are some odd choices for singles competitors on each show, which I suppose I should explain. I've separated both WGTT and the Bashams, because whilst they work well as teams hot midcard singles acts should be a priority right now and all four have the ability to be that. On Raw I'd have Benjamin and Doug Basham compete at Backlash for Randy Orton's vacated Evolution spot, only to be both screwed over by Sean O'Haire. Presto! Insta-interest for all three guys. Haas could be a major player on SmackDown, with Kurt as his cornerman and sometime tag team partner.
-As I said before, both tag team divisions need a serious shot in the arm, which these selections could help rectify. On Raw there are the potential pairings of: Cade & Jindrak (who should win the belts during the lottery itself next week), Matt Hardy & Rosey (whom Matt adopts as his new Mattitude bodyguard to protect him from a crazed Shannon Moore), the APA, Sean O'Haire & Batista (O'Haire could be pushed as Orton's Evolution replacement), the reunited Edge & Rey Mysterio, Mark Henry & Rodney Mack, La Resistance Mk. III (I like Conway, but I think Dupree would be easier to get over as a singles competitor in a short space of time), the one-time pairing of Venis * Hardcore, which I was really getting into back in 2002, and Rico & Billy Gunn (A comedy team, mainly put together for squashin'). SmackDown has: Charlie Haas & Kurt Angle (depending on Kurt's varying levels of fitness), Rikishi & Scotty II Hotty, the Dudley Boyz, Chuck Palumbo & Orlando Jordan (Jordan could take Stamboli's place, doing the old ECW JT Smith schtick-hey, may as well use him somehow), Akio & Sakoda (they should already be using these two as much as possible), Kidman & London, a reteamed T & A (again, this should have come about sooner; the only time I truly liked both Test and Albert was during their time together, and they'd work just as well today given their old rings attire and Miss Jackie as a valet), Matt Morgan & Jon Heidenreich (I know, I know-but if they're going to be kept around, they should at least use their size to put over other tag teams) and, once they're healthy, William Regal and Chris Nowinski (with Dawn Marie as the trampy corner-girl whom Regal insists is the height of class).


---
For Relaxing Times...Make It Suntory Time
Promote this thread!
Spaceman Spiff
Knackwurst



Since: 2.1.02
From: Philly Suburbs

Since last post: 37 days
Last activity: 1 hour

#2 Posted on | Instant Rating: 4.05
---

Chuck Palumbo & Orlando Jordan (Jordan could take Stamboli's place, doing the old ECW JT Smith schtick-hey, may as well use him somehow)

---

No, no, no. Why break up an established team (Palumbo/Stamboli) to take a chance on another mismatched pairing? Plus, I don't think Stamboli can stand on his own (and I happen to like the guy), especially on a live show. The FBI can be effectively used outside of the ECW comedy schtick, and Palumbo/Stamboli could be effective heel champs in the tag division if given the chance. (Why, yes, I *am* a big FBI mark)

What would I do w/ Orlando? Personally, I'd cut him. He's had no angles and no storylines and he's been on the roster for 1 year now, so it'd be no big loss.

I'm one of the few people to like the Bashams, but splitting them up is a good idea. Doug's a better wrestler than he's been able to show by being in a team.

I'd keep Shannon Moore in the cruiser division. We had Helms get lost in the shuffle on Raw, and I could see Moore doing the same. After feuding w/ Hardy, who would he really match up against? Plus, you could reunite Helms & Moore in the tag division if needed. Spike's only a cruiser in size, and I think he'd be out of place running in the cruiser division. His only real role is getting killed by big guys, so I'd keep him on Raw.

I really think they need to get Jericho away from HHH. Call me cynical, but I can't see Jericho getting anywhere being on the same show as HHH.

And I'm against Steph returning in any way, shape, or form.


---
Wpob
Bierwurst



Since: 21.11.02
From: Williston Park, NY

Since last post: 7 days
Last activity: 22 hours

#3 Posted on | Instant Rating: 3.41
Also, I see the announcers being involved in this as RAW finally gets rid of lawler and brings tazz over to work with ross and has lawler with a permanent erection over at smackdown with Cole and all the non-working divas.


---

Inigo Montoya: Who are you?

Westley: No one of consequence.

Inigo Montoya: I must know...

Westley: Get used to disappointment.

Inigo Montoya: 'kay.
Planavoy
Bauerwurst



Since: 30.11.03

Since last post: 5110 days
Last activity: 5064 days

#4 Posted on | Instant Rating: 1.12
Lawler to Smackdown? I think Not.
all they should`ve done is send Test,Kane,Val Vines Steiner, Booker T and RVD to smackdown and bring Edge and the Undertaker to raw.
POSSIBLE Maineventers in SD: Eddie, Cena,Val,Kane,Booker T,Rvd and Test (wwe needs to give all of them a big push.)

Possible Raw Maineventers: Benoit,Jericho,Undertaker,Edge,HHH and Christian.(3 of the 5 are Canucks:) )
Santa Sangre
Bockwurst



Since: 21.6.02
From: Germany

Since last post: 610 days
Last activity: 610 days

#5 Posted on | Instant Rating: 7.59
Something I'd like to see is Tazz go to Raw with JR and then put Heyman in the booth with King and Cole. Heyman might just be annoying enough to get some good reactions out of the king.

Vince doesn't even need to use the draft to fix the GM situation. He could always just fire Bischoff and Heyman and put Shane and Steph in their places. Just Kidding (I hope)

As for the total number of people switching brands, I don't even think it will be more than 6 from each show. For some reason I'm picturing Vince in the ring with one of those big contraptions that have the pingpongballs flying around. He comes out once with all the Smackdown names in there and pulls out 6...Then does it again for Raw at the end of the show...

Predictions

To Raw : Cena, Haas, Edge, Undertaker, Big Show, Tazz

To Smackdown: Orton, RVD, Booker, Conway, HBK, The King


---

"Seriously, guys, I know how you feel. You know what this promo needs? More me. Mememememememememe. I am. I am. Iam. I am whatever you say I am. If I wasn't, then why would you say I am. In the news, the papers, every day I am. I am. I'm. Holy crap, I can talk for as long as I want, can't I? They just don't have the heart to cut me off. Let's see. What else can I talk about? Oh! You want to know what I did this weekend? Stephanie and I were in Boston shopping for tea kettles and." - Excalibur05

Martin St. Louis is my hero
Wpob
Bierwurst



Since: 21.11.02
From: Williston Park, NY

Since last post: 7 days
Last activity: 22 hours

#6 Posted on | Instant Rating: 3.41
I'm sorry, but did I just read that they should push Test and Val Venis as main eventers? Give me a break. They have tried to push Test forever and he will never get to the ME level. Same for Val. I like Val but he has IC written all over him. And Test? He should be relegated to mid card jobber.


---

Inigo Montoya: Who are you?

Westley: No one of consequence.

Inigo Montoya: I must know...

Westley: Get used to disappointment.

Inigo Montoya: 'kay.
ScottLadd
Chipolata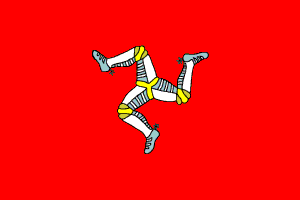 Since: 23.1.04
From: Douglas, Isle Of Man

Since last post: 4893 days
Last activity: 4782 days

#7 Posted on
I would only tweak with the two rosters a bit by keeping the 2 rosters the same as now except for the following changes.

Either move the Women wreslters on bulk to SD for the CW's or keep them as they are. A switch of shows might be good for both titles. Put the Cruisers on the same show though i.e. Spike (to save him from evil Trish!) and Hurricane.

Put The Dudley's on SD and TWGTT on RAW.

Move Y2J, Steiner, Test, Kane & Storm to SD. As well as Terri, Stacy & Jackie Gayda.

Edge, A-Train & Rhyno to RAW. And put Nidia & Dawn on RAW, possibly as well as Rue?

And please put Lawler on SD with Cole and Tazz with JR on RAW. The Rumble match was enjoyable with Tazz & JR.
Tenken347
Knackwurst



Since: 27.2.03
From: Parts Unknown

Since last post: 2 days
Last activity: 7 hours

#8 Posted on | Instant Rating: 4.09
I say, Booker, RVD, Kane, Stacy, Dupree, Batista, the Dudleys, Venis, Storm, and Hurricane to Smackdown; Scotty, Rikishi, the Bashams, Undertaker, Big Show, Austin, Edge, Rhyno, and Shawn O'Haire to RAW.
AWArulz
Scrapple



Since: 28.1.02
From: Louisville, KY

Since last post: 12 days
Last activity: 5 days

#9 Posted on | Instant Rating: 6.35
The one thing I wouldn't do is put Lawler on Smackdown. Hopefully, people watching Smackdown (and I am not exactly a regular for that show, but I watch it sometimes) know a lot more about moves and psychology than Raw, which is more about the entertainment. Lawler doesn't call moves. Tazz and JR on Smackdown, I could see. Lawler and Cole on Raw might be OK. Cole proved he could play comedy with the Nidia thing awhile back.

Obviously, Benoit and Trips are staying with Raw. So is Kane, in my opinion, joined by the 'Taker and Cena.

I think HBK and Booker and the Dudley's are going to Smackdown. Maybe Jericho too.

The rest?

Does it matter?

(and to whoever thought Test should get Push #74682619497 - I'm tired of his deal - unbelievably - I'm tireder of Test than Steiner. And I wouldn't have believed that a year ago.



---
Rasslin' republicans - visit it soon
redsoxnation
Scrapple



Since: 24.7.02

Since last post: 1760 days
Last activity: 1760 days

#10 Posted on | Instant Rating: 5.60
The conspiracy theorist in me has Trip being the one shuttled off the SD, thus providing the reasoning for him dropping the belt to Benoit. And, if they are going towards Michaels/Benoit and Angle's health being doubtful at best, Trip is probably the only heel remaining to work with Eddy (Show's got knee problems and I think they need a few months to rebuild Kane.).


---

Pondering whether the world is ready for the Red Sox Nation Lawrence Welk Workrate Report.
Parts Unknown
Lap cheong



Since: 2.1.02
From: Darkenwood

Since last post: 212 days
Last activity: 212 days

#11 Posted on | Instant Rating: 7.22
I predict Evolution will all end up on Smackdown, much to the behest of all the wrestlers there, and weeks or months later it will be revealed they bought their way to Smackdown as a package deal. Then the fur will fly!


---

"Also, don't incur the wrath of P.U. It can only lead to trouble." - Torchslasher
Austin`s bear junkie
Braunschweiger



Since: 11.3.04
From: Westville,usa Illinois

Since last post: 5154 days
Last activity: 5058 days

#12 Posted on | Instant Rating: 0.00
I think Evolution might be going apart now because they are now going nowhere?What now after beating Foley?What is the plan for Evolution.


---

:/