Excalibur05
Knackwurst



Since: 19.1.02
From: Minnesota

Since last post: 752 days
Last activity: 620 days

#1 Posted on | Instant Rating: 7.73
Meltzer: We're back to this again. Greeeeeeat.
Alvarez: What the hell are you complaining about, Dave? The last part was awesome!
Meltzer: Oh yeah? Awesome, huh? How awesome are continuity errors?
Alvarez: What do you mean?
Meltzer: Oh, like what about the fact that Shane and Orton aren't supposed to be in the intro, or Bret Hart knowing that Benoit had the belt, or Undertaker "mysteriously" taking Scott Steiner's spot as one of the nine hoodied riders. That's just sloppy.
Alvarez: Why do you have to be such a downer?
Meltzer: Man, I'm just saying, this thing has any more errors like those and I'm straight
up walking out.
Alvarez: Uh…Dave?
Meltzer: What?
Alvarez: I'm your ride.
Meltzer: Damn. All right, get this crap started then.

Last Time…

Ric Flair took on Kane in an epic battle, which culminated when Flair was able to toss Kane from the Barry Horowitz Memorial Bridge. However, Flair himself met an untimely end when Kane, in a last outburst of rage, pulled the bridge and Flair down with him. Now, Tommy Dreamer and Chris Benoit find themselves trying to cross the Rocky Mountains on foot, desperately hoping to get the Undisputed Title to WrestleMania and into a garbage can — while at the same time avoiding the heel forces seeking to destroy them. Benoit thrashes in a restless sleep, huddled around his bag and the title, then wails.

Benoit: Riiiiiiiiiiic!!
Dreamer: Flair's dead, Chris.
Benoit: Damn.


The Lord of the Reign
The Titan Tower

Volume II, Chapter One
"In Which We Are Reintroduced to Some People, or Whatever"

Tommy Dreamer gives Benoit an Undertaker Ice Cream Sandwich, and plops down on a nearby rock, holding a WrestleMania poster.

Dreamer: Why in the hell are we going to WrestleMania again? Let's just get on a plane. I bet we could get great jobs in Japan!
Benoit: Oh, Tommy. Were it only that simple. We owe it to the fans, and to ourselves, to destroy Vince McMahon and his evil empire. Ric left it up to us, and we can't fail him.
Dreamer: You're right. We're the best tag team in history.
Benoit: That's the spirit. But still, Tommy sometimes — I have to admit — sometimes, I worry that, no matter what happens, we're just not cut out for this. You're fat and I'm stubby. What can we do?
Dreamer: Not to mention that we've been circling Denver for, like, a week now.
Benoit: WHAT?
Dreamer: Yeah. We just keep walking around the city.
Benoit: Why didn't you tell me?
Dreamer: I dunno. I guess I thought it was part of your plan to throw off McMahon, or bring down the city walls, or something.

Benoit throws himself to the ground.

Benoit: Great. Just great. Here I am thinking we're just a healthy jaunt and a half to WrestleMania, and what happens? I'm walking around in circles for days at a time.
Dreamer: I bet Vince wasn't expecting that, though.
Benoit: If I shot you in the face with a spearfishing gun he wouldn't expect that either.
Dreamer: True, but I like the walking aimlessly better. We have had some fun walking around, telling stories about jobbing, laughing.
Benoit: Yeah. And all this mountain walking is doing wonders for my leg workouts. But I am starting to worry about my upper-body work. The only weight I'm lifting is this belt, and only on one side.
Dreamer: It's making your left arm look smaller than your right.
Benoit: Meh, people have been saying that about my left arm since I had surgery. But my right shoulder really hurts. This belt digs in after a while.
Dreamer: Yeah. You should see Triple H's shoulders. Burn city. Wait. Do you smell… bacon?
Benoit: Canadian Bacon!
Bret: I am the best there is, the best there was and the best there ever WILL BE!

Bret Hart jumps off a cliff with a flying forearm, misses, and rolls down the side of the mountain.

Dreamer: Whoa. That was random.
Benoit: Do you suppose we should go get him?
Dreamer: Was he wearing Hammer Pants? What the hell?
Benoit: Come on. Let's go collect him.

When they arrive at Bret, he recoils in fear. A brief submissions exchange ends with Benoit locking the sharpshooter on Hart.

Bret: How humiliating. My own move used against me.
Dreamer: You're going to get a Singapore Cane to the face pretty quick if you don't stop struggling.
Bret: No! No! I've got a concussion! Listen, I'll do… whatever you want. Just let me go. My back is getting numb.
Benoit: How do I know I can trust you?
Dreamer: Let me give him a Singapore cane right in the nose. Just, WHACK.
Bret: You've got the Undisputed Title, right?
Benoit: Yeah.
Bret: I'll do whatever you want to stay in the title scene. Come on, Benoit. You're Canadian. The Hitman is good on his word.

Benoit releases Bret, but Tommy immediately locks him in a Singapore Cane-assisted choke.

Benoit: Tommy! What the hell are you doing?
Bret: He's trying to kill me! Oh no! Oh no! Oh no!
Dreamer: Oh come on, Chris, he's going to turn on us. He wants the title just as much as Vince does.
Bret: More!
Dreamer: And, he… uh… did you just help me?
Bret: Oh! I know how to get to WrestleMania.
Dreamer: Oh, come on!
Bret: Think about it, huh? Huh? No more running around Denver for days on end.
Benoit: Let him go, Tommy. Bret, take us to WrestleMania.

Dreamer grudgingly releases the hold, and Bret shambles off to the East.

Benoit: Uh… ahem!
Bret: Um… heheh. Right. I was just testing your psychology. You're good, Benoit. This way?

They head off West. Meanwhile, a cavalcade of SUVs and Hummers, their bass thumping, makes its way down a Nebraskan highway. They pull off the road at a rest stop. Chavo Guerrero looks up from tending to his uncle Eddie, who has done a nasty blade job. A .8 Muta at least.

B.A. Armstrong: What's up, Master P?
Master P: This is how we roll, homey. Wait. Why is this white guy here?
B.A. Armstrong: Because I'm awesome?
Swoll: Boss, I hate to say it, but we've got to mount up. Some guys with chairs are coming this way.
Master P: Damn. HOOTIE HOO!
Chavo: Oh, snap. Jericho!!!

Chavo throws his sombrero on the ground, and it is run over by the SUVs and Hummers. A few miles away, Chris Jericho, Tazz and Randy Orton are lying on the ground.

Orton: What are we doing?
Jericho: Listening?
Orton: For the Earth's heartbeat?
Jericho: For "Make 'em Say Uggghn." Yeah. There it is. This way, guys.
Tazz: I can't believe we're catching up to them. We're walking for God's sake.
Orton: Well, they have to stop every half hour to get crunked.
Jericho: All right, let's keep running.
Orton: I wanna get crunked. I just want to know what it means.
Jericho: Keep running.
Tazz: I've got to get some new legs or something, brotha. This is ridiculous.

Orton gets a call on his cell phone.

Orton: Yellow? Oh, hey, babe. Yeah, yeah. You have pretty hair, too. No, not as pretty as mine. It's not a wig. Why does everybody keep saying that?
Jericho: I wonder what they're doing in TNA? Do you think I'd get pushed in TNA?
Tazz: Well, if by pushed you mean "job to Jeff Jarrett," then sure.
Jericho: Thanks.
Orton: Oh really? No, no. I do have the most pouty lips. Yes I do. Yes I do.
Jericho: RANDY!
Orton: Damn. Sorry, baby girl, but the Ortman's gotta go. I love me Ortons too. Buh-bye. Hey, uh, guys, that girl just said that the No Limit Soldiers are headed for RAW in Oklahoma City.
Tazz: Oklahoma City? Ugh.
Jericho: Look! Chavo's sombrero!
Orton: I know. Isn't it ugly?
Tazz: No, you dip — it means they're still alive!
Jericho: Let's RUN!

They set off for Oklahoma City, well, Jericho and Orton run. Tazz just shuffles really fast.


Volume II, Chapter Two
"In Which Smackdown Collapses"

Triple H himself oversees operations at the Oklahoma City RAW, giving his troops orders that Vince McMahon himself has sent from on high. They buzz about, preparing for the road to WrestleMania, with only the Royal Rumble and No Way Out standing in their way.

Triple H: No, no. The mashed potatoes go there, the corn chips go over there. Yes, yes. Excellent. Catering is falling into place. We've destroyed WCW, ECW, TNA is a non-factor, and we're slowly crushing Smackdown under the weight of it's own awfulness. There will be NO WAY OUT for the Smackdown superstars, RAW will crush them under our heels. Now go out, my minions. Cause random havok. Drive tanks to their doors and mock their fans. Make sure that no one survives!

Random jobbers run off in all directions; footage is shown of Smackdown shows around the country playing to empty arenas because the fans would rather follow X-Pac through the streets protesting Smackdown's theft of Scott Hall from RAW. Scott Hall, meanwhile, is shown lying in a ditch in Tallahassee, next to a sign that reads, "This Stretch of Florida Ditch Is Maintained by Hulkamaniacs and the Tallahassee Chamber of Commerce, Brother." The Smackdown Superstars run around in circles to demonstrate their panic, while Maven sets fire to a few cans of garbage to demonstrate RAW's dominance.

Triple H: See? See, Mr. McMahon? Your plan is working! Smackdown's fans won't even go to their shows, we're causing chaos. Soon, all of Smackdown's arenas and TV time will be ours. Then there will be no one left to stop us. Because I am the Game. And I am that… damn… good!

Outside an empty Smackdown On-Sale, Shelton Benjamin and Jonathan Coachman yell obscenities at the superstars doing signings. Dawn Marie is reduced to tears.

Dawn: You guys go. Get in the rental and drive out to Des Moines. Warn Paul about what's happening.
Miss Jackie: Charlie doesn't have his license any more.
Haas: I lost it because I was too boring to drive. I kept falling asleep.
Dawn: Go anyway, goddammit. Nobody is showing up with you two losers here.
Haas: Let's go.

At Smackdown's empty house show in Des Moines, Iowa, John Cena carries the limp and lifeless body of Nunzio to the back door. Stacy Keibler runs out to check on Nunzio. She raises his arm once. Nothing. Twice. Nothing. Three times… the arm is up! Nunzio lives on. Stacy runs to the General Manager's office. Paul Heyman sits in a beach chair; Eric Bischoff stands next to it holding an Arnie Palmer.

Dave Meltzer: What? Bischoff? Heyman? What happened to Theodore Long?
Bryan Alvarez: Oh, who cares, Dave? Weren't you Smackdown General Manager for, like, three weeks back in June?
Meltzer: Yeahyeahyeah… that was different. And what's with Stacy? She's from RAW.
Alvarez: I'm with you there. Maybe she turned face. I don't know. She should've been an elf.
Meltzer: Now that's an easy joke.
Alvarez: I don't get it.

Stacy: Uncle Paul! Uncle Paul! It's Nunzio. He might not survive the night.
Heyman: Eh.
Stacy: I know. I feel the same way. But we really can't afford to lose another Superstar right now.
Cena: Yo, this stuff is whack, yo. You gotta man up, Paul. Let's take the fight to RAW. I got my chain loaded up, I'm ready to ball. Let's attack them and make RAW fall.
Bischoff: Wait just a minute. We've got no reason to believe RAW has anything to do with this. Think about it, Paul. Triple H would never do anything to hurt Smackdown directly. Just because Maven and his buddy X-Pac are running around doesn't mean anything.
Heyman: Sabu?

Cena waves his hand in front of his face and throws a Triple H shirt at Bischoff.

Bischoff: Pfft. You can get one of those shirts at Shopzone. And you should! Can't you see that Paul's overworked? Next thing you know you'll be asking for your paychecks.
Cena: Yo, Bischoff you're straight up stupid, yo. You've been in Triple H's back pocket since you got here, and now you're the Assistant on Smackdown? It's no wonder this show sucks. And quit looking at Stacy's ass, or I'm going to give you deez nuts.
Bischoff: Are you — are you coming on to me?
Cena: Man, I'm just not sure anymore.
Bischoff: That's it, Cena. You've provoked me for the last time. You're FIRED!

Cena waves his hand in front of his face again and stomps off. Stacy runs out after him. Heyman drools a bit. Meanwhile, the 33% Society is still in hot pursuit of the No Limit Soldiers.

Tazz: We coulda bought an ATV or something. I quit wrestling for a reason you know. At least being an announcer I don't get winded.
Orton: You're sure full of hot air though.
Jericho: Oh, tag.
Tazz: Let's shut up so we can finally catch these idiots.

A few miles ahead, the No Limit Soldiers are still making their way to RAW. They pull to a stop in Tulsa.

4x4: Man, my ass is tired, geemoney. Let's hold up for the night. They ain't catchin' us anyway.
Swoll: Yeah, yeah. Somebody get a brother a 40. We gotta pour one for the Master.
Chavo: Oh, Uncle Eddie.
Eddie: What the hell are we even doing here, holmes? A kidnapping story? What are we, divas?
Chavo: Do you hear screaming?
Eddie: Yeah, esse. It's like it's coming from that forest over there.
Chavo: You think the forest is alive, holmes?
Eddie: You got to lay off the special sauce, Chavito. Trees can't talk.
4x4: Man, I'm HUNGRY!
Swoll: You always hungry, fatty.
4x4: Who you callin' fat?
B.A. Armstrong: How about we eat some Mexican?
Swoll: What?
B.A. Armstrong: You know? How about we eat some… Mexican?

The guys look over at Chavo and Eddie.

4x4: Man, that's sick.
B.A. Armstrong: Sizzik to the bizzik?

Swoll rams his SUV into B.A., who flies into a ditch, where he is never seen again.

Swoll: HOOTIE HOO!

The Soldiers get wasted in celebration of finally getting rid of B.A. While they're passed out, Chavo and Eddie begin to crawl away.

Eddie: We lie, we cheat, we steal, esse!
Chavo: We also escape captivity!

Chavo is grabbed from behind. Konan puts his arm around Chavo and kisses him on the forehead.

Konan: Hey man… heeeeeeey, chico… you bout it bout it? HUH? Juss answer my quessun. Ole viva me Russian, righ?
Chavo: Yeah, man.

Melzter: What? I mean, what?
Alvarez: Shhhhh. Pass the beer nuts. I think this is the part where they meet Ben Kenobi.
Meltzer: You aren't helping. Not at all.
Alvarez: Perhaps you need the beer nuts back. When you're chewing, you're not talking—
Meltzer: (through a mouthful of beer nuts) Real nice.
Alvarez: —usually, at least.

Suddenly, a stop sign comes crashing down on Konan's head. Eddie and Chavo look at each other and make a break for the forest while a brawl ensues behind them. Early that morning, the 33% Society makes their approach to Tulsa.

Orton: Sure is a pretty morning. Not as pretty as me by any stretch. But, still.
Jericho: What the hell are you talking about? It's cloudy and damp. What a miserable day.

Orton dwells on this point momentarily and then nods slowly in an attempt to look thoughtful. Tazz finally runs up to them, and collapses in a small orange heap. They try to help him to his feet, but are interrupted by John Cena's music blaring on the JVC Kaboom box being held by Rene Dupree. The former Smackdown Superstars ride up on their ATVs.

Cena: Yo, Yo, Yo, Yo, Yo, Yo, YO! YO! YO!
Jericho: Wha—
Cena: YO!
Tazz: (gasping) It's the last "yo" that really sold me. Up 'til then, I wasn't buying it. Good work, whitey.
Jericho: How's Smackdown?
Cena: What the hell are an announcer, a Canadian and a pretty boy doing out in the woods?
Orton: Oh, I think I know this one—
Jericho: Randy, no.
Orton: Is the answer "And the third one ducks?"
Cena: What?
Jericho: Randy—
Orton: And the duck says, "Got any grapes?"
Jericho: Stop—
Orton: Something to do with ducks?
Cena: What the hell are you talking about, little man?
Orton: Ducks.
Tazz: All right, that's it. Everybody's gettin' a suplex.
Jericho: Listen, I'm Chris Jericho, this is Tazz and Randy Orton and—
Orton: Is one of them Jewish? Because I think I read this one joke in—
Jericho: And we're friends of Smackdown. I once had dinner with Paul Heyman even.
Cena: Yeah, well, Heyman's havin' some amnesia or something. He's not talking to anybody but Bischoff, and Triple H got to him somehow. Probably promised him another ECW reunion show or a new hat or something like that. Damn, man. You know what that fool did? He fired the whole Smackdown roster. All of us. What the hell, right?
Jericho: Yeah. That totally sucks. Hey, did you see two luchadores around here?
Cena: You mean like Konan?
Jericho: No, no, no. These ones were good.
Cena: Nope. But I did tell this one fat black guy to suck on DEEZ NUTS!
Tazz: Makes me long for the days of B.A. Armstrong, brotha.
Jericho: You sure? Two short little guys?
Cena: Man, I dunno. We were lighting the place up last night, there's a whole pile of fake rappers over there. What a bunch of fake asses. Yo.
Tazz: Riiiiiiiight. I can see how that would bother you.
Jericho: Let's go search the rappers.
Tazz: I bet Eddie and Chavo are dead anyway.
Jericho: That's the spirit!
Cena: Yo, I can't let you go like that. I'm sorry I killed your boys. Have a couple ATVs as a consolation prize.
Jericho: Wow. That's very neat.

They drive off to the pile of No Limit Soldiers. Jericho leaps off and pulls out a necklace.

Orton: Was that Eddie's?
Jericho: No. It's just bling. Now I'm all blinged out.

Tazz and Orton also turn their attentions to looting the pile.

Jericho: This is awesome. Man, I totally forgot about Eddie and Chavo.
Orton: Does this clock necklace make my pecs look pretty?
Tazz: It's not digital. Can you tell what time it is?
Orton: No.
Tazz: There's your answer.
Orton: Ooooh.
Jericho: You know what I noticed? There're no "Latino Heat" tights.
Tazz: You mean they're still alive?
Jericho: I think so!
Tazz: Ugh… more running.
Jericho: Yeah, look, footprints. Here they go, running towards the forest. Then they veer off. They stop here at this Taco Bell. This hot sauce is still fresh.

A flashback mist fills the area. The night before, Eddie and Chavo are eating tacos.

Eddie: Great idea, esse. I wanted a gordita!
Chavo: Look out!

4x4 makes a dive for the Taco Bell bag; Eddie and Chavo run off into the forest, spilling "Mild" hot sauce all over the parking lot as they run.

Jericho: Then, back into the forest.
Tazz: Wow, Sherlock. You're a real mental magician.
Orton: A magician? Is it my birthday?
Jericho: When you see a clown, then it's your birthday.
Tazz: (to Jericho) Can I hit him? Really? I bet if you hit him in the head, it makes a "doink" squeaky noise.
Jericho: Later. We need him for now. He can hit that RKO out of nowhere. I know. He once hit me with it without even touching me.



---

Tonight I wanna ruin my life,
I wanna throw it all away,
In a spectacular way
Promote this thread!
dano1701
Pinkelwurst



Since: 21.5.04
From: Tujunga, California

Since last post: 4584 days
Last activity: 4242 days

#2 Posted on
Awesome story you have going. I'm already coming up with low budget film ideas being the film major that i am. Can't wait to see who treebeard will be. I'm just curious but how long have you had this idea and how long have you been working on the story?
Excalibur05
Knackwurst



Since: 19.1.02
From: Minnesota

Since last post: 752 days
Last activity: 620 days

#3 Posted on | Instant Rating: 7.73
Originally posted by dano1701

---

Awesome story you have going. I'm already coming up with low budget film ideas being the film major that i am.

---


Have your people contact my people, and we'll get in touch with Uwe Bol.


---

I'm just curious but how long have you had this idea and how long have you been working on the story?

---


The idea itself was one I got after Return of the King came out, and I'd been itching to reprise my "Star Wars Satire" from long, long ago with a new movie. So in a special RAW Satire "Road To WrestleMania" Poll right around the Royal Rumble last year, I'd asked which of a number of different ideas people would like to see me tackle, Lord of the Rings won. I started a few weeks later, but the fact that I was graduating college at that time pushed the deadline out past that summer. Then I went back, trashed everything I'd written and started afresh at the end of last year, which got us where we are today.


---

Tonight I wanna ruin my life,
I wanna throw it all away,
In a spectacular way
Super Shane Spear
Bierwurst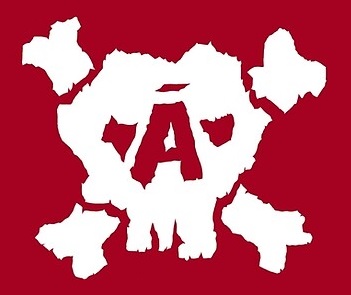 Since: 2.1.02
From: Sector 7 Slums

Since last post: 2872 days
Last activity: 2872 days

#4 Posted on | Instant Rating: 3.08
Making a Jericho reference without Jericho. That'll do pig.