OlFuzzyBastard
Knackwurst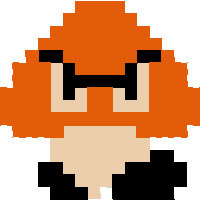 Since: 28.4.02
From: Pittsburgh, PA

Since last post: 371 days
Last activity: 347 days

#21 Posted on
Originally posted by calvinh0560

---




Originally posted by oldschoolhero

---

"But wait, she knows alot about this situation because she watches the news!"

You just summed up the majority of people who are supposed to have power in a democracy-the public. How about that, I guess we should leave the running of world affairs in the hands of those who "know the situation better". Because politicians, high-ranking public officials, etc. NEVER have their own agendas and ALWAYS do the right thing.

---



OldSchool I would answer your question as "Yes we should leave it in the hands of people who know better" That is why they are there. Should we not watch them and let then act in impunity? No, but do I want Janeane Garofalo making our countries decisions or leave it to the Colin Powell's of the world who have more information on a subject than you or I can receive by watching CNN or Fox News all day long.

---


I don't think Garafalo's making our country's decisions so much as she's stating an opinion, and an opinion that the majority of this country holds, if recent polls are to be believed. (And it seems pretty likely to me, considering the number of people I know who think going to war in Iraq is a good idea that aren't posters on this board is... one. And, oddly enough, she kinda reminds me of Jeneane Garafalo.)

Anyway, considering most people oppose this war, and the Bush adminstration is bombarding us with propaganda for the war ad nauseum, they need to present an opposing view, and since pretty much all the prominent Democrat leaders are, um, what's the word, pussies, they have to turn to the entertainment industry.

No, what she has to say is hardly gospel - just one person's opinion, but it's just as valid as any professional pundit they drag out to tow some party's line. Hell, it's more valid because, if nothing else, she is speaking from the heart. It's certainly as valid as your opinion. Or mine. Or Pool-Boys. Or DJ Rans. Probably more valid than Bizzle Izzle's.

(Ladies and gentlemen, that was what is known as a **JOKE**. Please don't start.)

Not to mention the fact that she's so damn iconic to me that "my type" in women is described as "a Jeneanne Garafalo type", so she would probably get a free pass anyway. (And, sure, she wasn't great on SNL, but she was only on for one season and, if you go back and watch the reruns on Comedy Central, *no one* was great on SNL that season, which is why everyone but Norm McDonald and Tim Meadows got fired when it was over.)


---
Pool-Boy
Lap cheong



Since: 1.8.02
From: Huntington Beach, CA

Since last post: 2622 days
Last activity: 22 days


ICQ:
#22 Posted on
Well Fuzz- I am not sure you are entirely correct about the majority of Americans and their stance on Iraq. I mean, when a poll question reads - Do you think we should give the inspectors more time before we discuss going into Iraq, or are you a warmongering Imperialist?" (I just love how impartial these poll questions are nowadays) it is really tough to have much faith in those polls. After all, most everyone I know is for going in...
That aside, we are only a Denocracy of sorts. God, I can only imagine the choas that would ensue if every aspect of this country was government was ruled by popular opinion!
When we elect a President, or whoever, we are granting them authority to LEAD us for the next four years. Sometimes leaders are supposed to take us places we do not want to go, for our own good. This is not to say we cannot oppose them, or speak out against their decisions, but they definitly should not be swayed by public opinion. What if Bush is right, and we have every reason to go into Iraq, but for some reason he can't announce his proof yet- is he supposed to look at some questionable polls and abort the whole thing, just because they are against him? Not at all...
Then, next election, if you think his choices were poor, you vote against him and hope. Sometimes you get shafted like we poor Californians did this year with Gov. Joe Davis (God, I'll bet the people who voted for him are regretting it now...), but that is Representative Democracy for you.
The difference between us here and Garofalo is that whereas we can openly debate, berate, attack, and ridicule each other for our opinions, her's was presented to us on a platter, where we were instructed to take her seriously, and listen to what she says, because blah blah. There was no option to debate there. We were basically told by a news organization that her opinions were right, and that we should agree with her. And we were supposed to simply buy it because she was FAMOUS!
Throw her up there with a Conservative celebrity and let them have at it in a debate- maybe Arnold, and I will take her a whole hell of a lot more seriously. It is damned easy to spout retoric when no one can respond...


---

Trees are for huggin'!
My attempt at a webpage

After a millineum, Keeper will return to save us all...
Pages: Prev 1 2