Karlos the Jackal
Lap cheong



Since: 2.1.02
From: The City of Subdued Excitement

Since last post: 26 days
Last activity: 12 min.

#1 Posted on | Instant Rating: 8.00
PRESHOW: Eric Young vs. Danny Bonaduce
Eric Young. Bonaduce is the heel here, and he's going to get stomped, TNA debut or no.

NEW JAPAN JR. TAG TEAM TITLE MATCH
The Latin American Xchange vs. No Limit vs. (c) The Motor City Machineguns
Not LAX, for sure. I'm going to say MMG wins, and loses the belts back to No Limit later in Japan.

QUEEN OF THE CAGE MATCH
ODB vs. Madison Rayne vs. Daffney vs. Sojo Bolt
Daffney.

TNA KNOCKOUTS WOMENS CHAMPIONSHIP
Taylor Wilde vs. Angelina Love vs. (c) Awesome Kong
I could see Love taking it, but I'm sticking with Kong.

X DIVISION XSCAPE MATCH FOR THE X CHAMPIONSHIP
Black Machismo vs. Sheik Abdul Bashir vs. Consequences Creed vs. Kiyoshi vs. (c) Suicide
Suicide retains.

SIX SIDES OF STEEL: WORLD TAG TEAM DOMINATION - TITLE VS. TITLE
Team 3D vs. (c) Beer Money, Inc
I really want Beer Money to win, but I think 3D will get another reign here (mostly because I dunno if the IWGP is allowed to change hands here).

SIX SIDES OF STEEL: THE RETURN OF THE LETHAL LOCKDOWN
Team Angle (Kurt Angle, Booker T, Scott Steiner & Kevin Nash) vs. Team Jarrett (Jeff Jarrett, AJ Styles, Samoa Joe & Christopher Daniels)
Team Angle, when Jarrett -- purposefully or not -- screws over the TNA Originals.

SIX SIDES OF STEEL: MAIN EVENT FOR THE TNA WORLD HEAVYWEIGHT CHAMPIONSHIP
Hardcore Legend Mick Foley vs. (c) "The Icon" Sting
Sting, please.

TNA signs "a former World Champion from another organization" -- "unlock the identity this Sunday on PPV"
Part of me wants to say Taz. Taz's facebook page (facebook.com) talks about his leaving the WWE (click on the "View Updates" link) and says: "I plan to make an impact real soon in this, the ultimate in businesses and keep it's honor....lol....sorry for crossing the line with my sophomoric humor!"

So that's two TNA references ("impact" and "cross the line")...and, huh, one Ring of Honor reference (and a few grammar problems) (edit - and a UFC reference!).

But I think he's just messing with us. I think the announcement will be Ayako Hamada (en.wikipedia.org), which would explain why TNA's website teaser says "unlock the identity" rather than "unlock his identity."

Hamada's wiki page says that her last match will be April 19th -- the same day as Lockdown -- but we aren't promised an actual appearance by this person or anything. We'll probably just get a video package.

***EDIT! 411 says that TNA sent out another text message today promising a second "former World champion from another organization" at Lockdown, so maybe it's both Taz and Hamada.

--K

(edited by Karlos the Jackal on 17.4.09 1559)

(edited by Karlos the Jackal on 17.4.09 1835)
---
Last 5 movies seen: Doubt **** - Burn After Reading n/a - The Princess Bride n/a - Quantum of Solace *** - The Deadly Mantis **
Promote this thread!
Shem the Penman
Toulouse



Since: 16.1.02
From: The Off-Center of the Universe (aka Philadelphia)

Since last post: 422 days
Last activity: 221 days

#2 Posted on | Instant Rating: 4.25
I really wish I coulda gone to this one, but my wallet doesn't stretch far enough these days to justify spending $100 on TNA. Even if they are putting on Sting vs. Foley.

Young v. Bonaduce: Young.

LAX v. No Limit v. Guns: Guns.

Queen of the Cage: Madison Rayne.

Love v. Kong v. Wilde: Love. The Knockouts division needs a shot in the arm, and Kong killing everyone who faces her has gotten stale. Wilde is probably there to eat the pin.

X Division Championship: Suicide.

Tag titles: Team 3D, if only because of the Last Hit Before the PPV rule.

Lethal Lockdown: Team Jarrett really should win here. But I think Team Angle is going over.

World championship: Sting. I'm a total Foley mark, but he should not be holding a championship at this point in his career.







---

"The object of persecution is persecution. The object of torture is torture. The object of power is power. Now do you begin to understand me?"
MUTigermask
Boudin rouge



Since: 8.10.03
From: Columbia MO

Since last post: 634 days
Last activity: 3 hours

#3 Posted on | Instant Rating: 6.11
ODB
MCMG
Love
Suicide
Beer...Money
Team Angle
Sting
Abyss

(edited by MUTigermask on 18.4.09 0007)
Karlos the Jackal
Lap cheong



Since: 2.1.02
From: The City of Subdued Excitement

Since last post: 26 days
Last activity: 12 min.

#4 Posted on | Instant Rating: 8.00
Aw, geez, I somehow forgot about Abyss vs. Matt Morgan in a "DOOMSDAY CHAMBER OF BLOOD" match. This is a tossup -- I'll say Morgan, so that Dr. Stevie can slap Abyss into shape and set him on the road to revenge.

--K


---
Last 5 movies seen: Doubt **** - Burn After Reading n/a - The Princess Bride n/a - Quantum of Solace *** - The Deadly Mantis **
used2bcool
Morcilla



Since: 5.11.08
From: Lake Forest, IL

Since last post: 1 day
Last activity: 5 hours

#5 Posted on | Instant Rating: 5.61
Preshow: Eric Young v Danny Bonaduce: The very reason this is on the preshow is so the mainstream TNA PPV audience doesn't get to see the disintegration of Eric Young. Bonaduce will win, leading to nothing.

IWGP Jr. Tag Titles: MCMG v No Limit v LAX: LAX have no business winning, and I suppose Yujiro and Naito will have their titles back on their home turf, where they're a much bigger deal. So that leaves MCMG as the winners here.

Queen of the Cage: ODB v Madison Rayne v Daffney v Sojourner Bolt: In terms of storyline, Daffney has the most going for her, so she'll win.

TNA Knockouts Title: Awesome Kong v Taylor Wilde v Angelina Love: Wilde is there to eat the fall. I think it's time to bring the titles to TBP and have Kong chase them.

XScape Match for the X-Divison Championship: Suicide v Sheik Abdul Bashir v Black Machismo v Consequences Creed v Kiyoshi: This should be fun. I see Suicide winning, but the real question is, who's inside the bodysuit?

Doomsday Chamber of Blood: Abyss v Matt Morgan: This feud has really received the short end of the booking stick. I see Morgan winning here after much brutality, setting up some sort of an Abyss/Stevie/Daffney program.

Title v Title for World Tag Dominion: We will see NEW IWGP Tag Champs here, to really establish them as the premier tag team in wrestling today, especially now that the competition has split up.

Lethal Lockdown: Kurt Angle, Kevin Nash, Booker T, and Scott Steiner v Jeff Jarrett, AJ Styles, Samoa Joe, and Christopher Daniels: I don't think the time has come for the faces to get sweeping victories yet, especially since some twist in the story involving Jarrett is yet to happen. This will go the way of Angle via Jarrett-related shenanigans.

World Title: Sting v Mick Foley: I'm looking forward to this match despite knowing that it has no right to be any good. I also have enough faith in TNA booking (judging by recent history, they haven't really had a monumental booking failure in a while) to predict that they will not put their premier title on Foley. Sting retains.


---

Forfeit the game, before somebody else takes you outta the game, and puts your name to shame
Cover up your face, you can't run the race
The pace is too fast, you just won't last
- "Points Of Authority" - Linkin Park
Peter The Hegemon
Lap cheong



Since: 11.2.03
From: Hackettstown, NJ

Since last post: 3 days
Last activity: 7 hours

#6 Posted on | Instant Rating: 7.03
Eric Young
Guns
Daffney (who looks great, BTW)
Kong, but with Love looking like more of a threat than before to build to a singles match
Bashir
Abyss
Beer Money
Team Jarrett--I fear they won't make the Frontline look strong in doing it, though
Sting
kentish
Andouille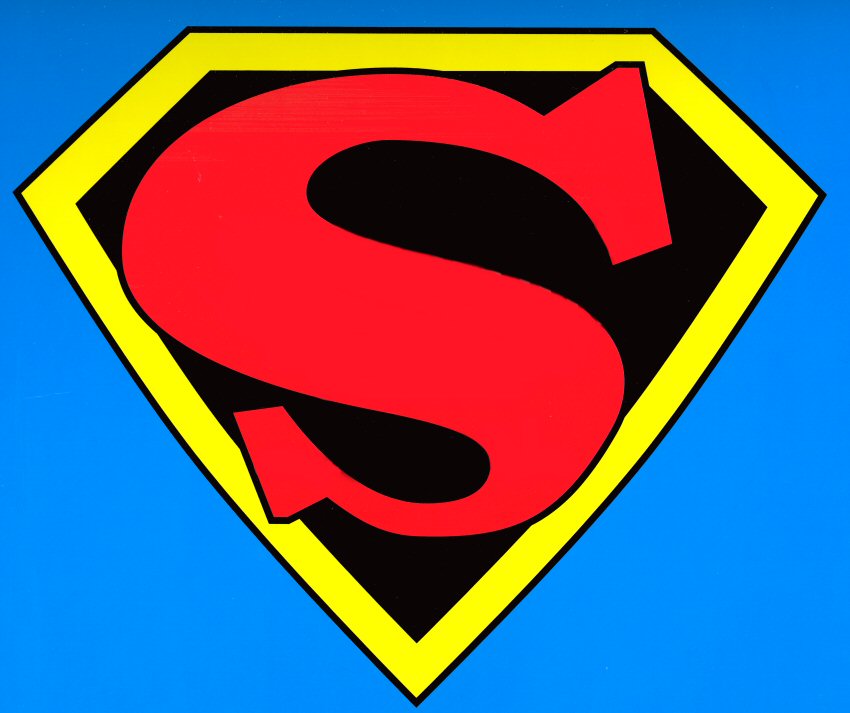 Since: 19.8.05
From: My Old Kentucky Home

Since last post: 129 days
Last activity: 62 days

#7 Posted on | Instant Rating: 4.64
- Bonaduce
- MCMG
- Daffney
- Kong kills bitches dead
- Suicide
- Morgan
- 3D
- Team Jarrett
- Sting, in a surprisingly good match


---


"I like your Christ, I do not like your Christians. Your Christians are so unlike your Christ."

-- Mahatma Gandhi