John Orquiola
Scrapple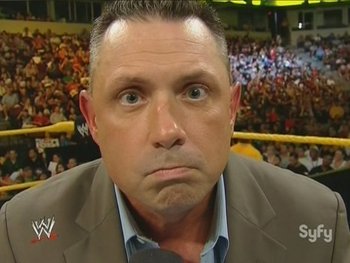 Since: 28.2.02
From: Boston

Since last post: 1424 days
Last activity: 1424 days

#1 Posted on | Instant Rating: 4.26
Kofi Kingston isn't really Jamaican?! I haven't been this crushed since I found out Nikita Koloff wasn't really Russian.

http://news.bbc.co.uk/2/hi/africa/7469398.stm

Wrestling's Jamaican star - from Ghana

By Leslie Goffe
BBC Focus On Africa magazine

To millions of US wrestling fans, Kofi Kingston is the first Jamaican wrestler in World Wrestling Entertainment (WWE). But his real identity is very different - because to his family and friends, he is Kofi Sarkodie-Mensah from Ghana.
Kofi Kingston in action in the WWE
Sarkodie-Mensah 'competes' under the flag of Jamaica

Most wrestling fans have never heard of the West African country, so the wrestling body decided fight fans would be more likely to embrace a wrestler from the land of Bob Marley and reggae music.

And so desperate is Sarkodie-Mensah to become wrestling's next superstar, he is willing to deny who he is.

"I was actually born in Jamaica - to be honest with a name like Kofi a lot of people assume I was born in Ghana," he says with a bad Jamaican accent, but doing his best to stay in character.

But though he denies it, his mother Elizabeth - the head of a Ghanaian-American organisation in the US - confirms that he was indeed born in Ghana, and not in Jamaica. The family only moved to the US in 1982.

"I told him: 'Kofi, your cousins watch you on TV in Ghana and want to know why you don't say you're from Ghana,'" she says.

"He said: 'Tell them it is business.'"

Suit swapped

It certainly is business.

After he discovered his mother had revealed his secret identity to the press, Sarkodie-Mensah banned her and the rest of his family from speaking to the media, for fear of compromising his career.


KOFI KINGSTON
Kofi Kingston
Real name Kofi Sarkodie-Mensah
Born 1982 in Ghana
Fight debut in 2005
Moves include 'Trouble in Paradise' - a spinning kick to the head - and the 'Soul Shakedown' - a double-leg drop straight to the midsection followed by a shake of the hips over the fallen opponent.
Has so far lost only one match-up, to Shelton Benjamin
"She's very happy I am doing what I want to do," he says of his mother. "But I don't think she knows how big wrestling really is."

Spinning people around by their necks and slamming their heads into the ground is not how Sarkodie-Mensah, who is the only African in big-time wrestling in the United States, thought he would earn his living.

A member of a family of intellectuals from near Kumasi in Ghana, he was expected to become a revered teacher like his grandfather.

But he first went into the corporate world - and almost immediately regretted it.

"My first day at work I sat in my cubicle and looked at the empty walls and it was very depressing," he recalls.

The 27-year-old soon decided to swap his business suit for bright yellow wrestler's trunks.

"The first day I walked into the wrestling school, I knew I was in the right place," he says.

So far, Sarkodie-Mensah has made all the right moves.

Since his debut in January, he has "won" all but one of his 100 matches on the Extreme Championship Wrestling circuit, an offshoot of WWE which launched the careers of the likes of Hulk Hogan and The Rock.

WWE is convinced Sarkodie-Mensah has what it takes to make it to the top in the scripted world of US professional wrestling - dismissed by some as more soap opera than sport.

'Concussion in the face'

But although professional wrestling has its detractors, Sarkodie-Mensah's father, Kwasi, is not one of them.

Mr Sarkodie-Mensah, a lecturer at Boston College in the US, says though many of his friends in Ghana were disappointed that his son became a wrestler rather than an academic like his parents, he is happy his son has found contentment in his career.

"I know it is a very anti-intellectual thing, but I think everybody should get up in the morning and be excited about what they do," he says.

But Mr Sarkodie-Mensah's friends in Ghanaian academia, like Raymond Osei-Boadu of the University of Science and Technology in Kumasi, are horrified.

"I cannot bring myself to understand," says a disconsolate Mr Osei-Boadu.

"Why would a person who is very capable of going to graduate school decide to jettison all that for concussion in the face?"



---

Back of the Head: www.backofthehead.com
Promote this thread!
CxMorgado
Boudin rouge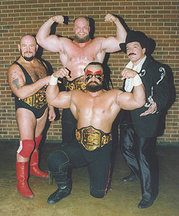 Since: 21.1.02
From: Boston MA is the rippen'ist town...

Since last post: 849 days
Last activity: 751 days

#2 Posted on | Instant Rating: 3.67
Next thing they'll be telling me Santino isn't from Italy!


---

Biddip-bo!
BigDaddyLoco
Scrapple



Since: 2.1.02

Since last post: 1 day
Last activity: 21 hours

#3 Posted on | Instant Rating: 3.82
Who was the last WWE wrestler from Parts Unknown?
SEADAWG
Boudin rouge
Moderator



Since: 5.7.03

Since last post: 1941 days
Last activity: 1021 days

#4 Posted on | Instant Rating: 6.83
YOU GHANA MAKE ME CRAZY doesn't sound quite as good.
It's False
Scrapple



Since: 20.6.02
From: I am the Tag Team Champions!

Since last post: 63 days
Last activity: 1 day

#5 Posted on | Instant Rating: 2.17
You know, for a company that's constantly looking for good publicity, you'd think they'd shine a spotlight on a guy from a third-world African nation living the American dream and becoming a WWE Superstar. Instead, they turn him into the Jamaican stereotype. Lovely. At least they haven't turned him into a caricature, though, so that's something.


---

You will believe a man can fly
Super Shane Spear
Bierwurst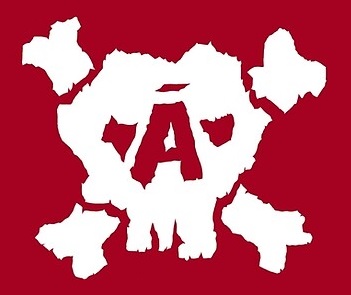 Since: 2.1.02
From: Sector 7 Slums

Since last post: 2899 days
Last activity: 2899 days

#6 Posted on | Instant Rating: 5.62
It's obvious they did it strictly for the fashion. Ever seen the Ghana flag? Turd blanket.

The good thing: Kofi can still end up eventually being Rob Van Dam's pot dealer whether he's Jamacian OR Ghanan.
redsoxnation
Scrapple



Since: 24.7.02

Since last post: 1787 days
Last activity: 1787 days

#7 Posted on | Instant Rating: 4.97
Originally posted by John Orquiola

---

Kofi Kingston isn't really Jamaican?! I haven't been this crushed since I found out Nikita Koloff wasn't really Russian.




---





Lies. Damn lies. Nikita was sent by the Soviet Ministry of Sports. I could see Tony Schiavone lying, perhaps David Crockett stretching the truth, but not Bob Caudle. Definitely not Bob Caudle.
I guess the writer missed Kofi doing the job to Bradshaw on RAW's draft show.
Well, when he eventually turns heel, the fans can now chant 'You're Ghana Lose'.
Deputy Marshall
Liverwurst




Since: 28.6.04
From: Troy, NY

Since last post: 1315 days
Last activity: 836 days

#8 Posted on | Instant Rating: 4.38
We need Prince Nana to show up on RAW and out him, post-haste.


---

KevinMarshallOnline.com - Blog, podcasts, comics, and more!



* Living Under Marshall Law Podcast Latest episode uploaded 6/27/08 (Tim Russert, George Carlin, Hulkamania running wild via a raging inferno in your kitchen, and Mixed Martial Malarkey (c) Justin Shapiro)

RSS: http://kevinmarshall.libsyn.com/rss


***Now available in the iTunes Music Store!
SchippeWreck
Banger



Since: 26.3.03
From: Glendale, CA

Since last post: 364 days
Last activity: 49 days

#9 Posted on | Instant Rating: 8.35
Originally posted by SEADAWG

---

YOU GHANA MAKE ME CRAZY doesn't sound quite as good.

---

HE'S GHANA BANANAS!


---

"It's magic! We don't need to explain it!"
odessasteps
Scrapple



Since: 2.1.02
From: MD, USA

Since last post: 1435 days
Last activity: 1402 days

#10 Posted on | Instant Rating: 6.88

This ends Prince Nana's chance to make it to RAW.


---

Mark Coale
Odessa Steps Magazine
The Affirmation, Baby Blog
spf
Scrapple



Since: 2.1.02
From: The Las Vegas of Canada

Since last post: 933 days
Last activity: 353 days

#11 Posted on | Instant Rating: 5.16
They totally missed the chance to market t-shirts saying "YOU GHANA GET IT!"


---

2007 W-League Fantasy Football champion!
InVerse
Boudin blanc



Since: 26.8.02

Since last post: 5 days
Last activity: 41 min.

#12 Posted on
This is almost as shocking as the time that I discovered that Gail Kim wasn't really from Korea. I suppose the fact that there hasn't been a country named Korea for over 60 years should have been a tip off, but Asian women do tend to age fairly well.

Besides, most fans would have trouble believing that Kofi was really from Africa. I mean, look at past wrestlers who were billed from Africa. Kamala. Abdullah the Butcher. Akeem. Saba Simba. Who's going to believe that a twig like Kofi hails from the land of such giants?
Alex
Lap cheong



Since: 24.2.02

Since last post: 330 days
Last activity: 5 days

#13 Posted on | Instant Rating: 5.49
What part of Kofi's character is a stereotype? The reggae entrance music?


(It IS the best entrance music in WWE, since they got an actual fantastic reggae musician to record it)
supersalvadoran
Sujuk



Since: 10.1.08
From: westbury, new york

Since last post: 614 days
Last activity: 164 days

#14 Posted on | Instant Rating: 2.13
You know, I would expect this from some tabloid trying to make a name for themselves, but the BBC? They're usually above doing reporting like this. Next thing they'll tell me is that Yokozuna wasn't a Japanese sumo wrestler but a Samoan- American. It would just DEVASTATE me if I found out that Rodney Anoa'i wasn't a Nippon-based name.

P.S.- I got to agree with Alex, Kofi's entrance music is the best new theme I have heard in a long time.

(edited by supersalvadoran on 2.7.08 2145)
The Guinness.
Potato korv



Since: 24.4.05
From: San Diego, CA

Since last post: 8 days
Last activity: 10 hours

#15 Posted on | Instant Rating: 3.92
OMG! Now I'm second guessing the whole Paul Bearer buried in cement thing. What is going on? I mean his name is Kofi Kingston, sounds Jamaican to me. What do they know? Seems like the BBC thinks they own Jamaica and had to rush out and squeal to protect their image.

However, on the plus side this is probably the single greatest wrestling news story that made mainstream media in a long time. I'd rather hear about this craziness than what we've had to hear over the past 10-12 years.
The Thrill
Banger



Since: 16.4.02
From: Green Bay, WI

Since last post: 1497 days
Last activity: 131 days

#16 Posted on | Instant Rating: 4.25
Welcome home, men of the 2nd Bn, 127th Inf, 32d "Red Arrow" Brigade, WI Army Nat'l Guard! Good luck to those down south.
Originally posted by spf

---

They totally missed the chance to market t-shirts saying "YOU GHANA GET IT!"

---


I'm feeling Ollie Williams on this one.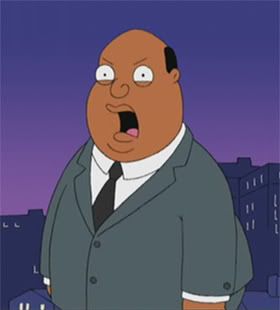 ---
NWAWisconsin.com...Live, Local Pro Wrestling!