pieman
As young as
he feels



Since: 11.12.01
From: China, Maine

Since last post: 1 day
Last activity: 9 hours


ICQ:
#1 Posted on | Instant Rating: 7.30


My wife and I are thinking about getting the Kindle Fire. Why should we do this? Why should we not do this? I know literally nothing about what this product might do except for what Amazon's page says it does. So what does it really do? Should I keep my $200?


---

Promote this thread!
AWArulz
Scrapple



Since: 28.1.02
From: Louisville, KY

Since last post: 13 days
Last activity: 1 day

#2 Posted on | Instant Rating: 5.03
I dunno. I got the wife one for Christmas. She listens to pandora on it. She watches movies on Netflix. She had an operations and couldn't lift much, so it was her friend for a few weeks. She does weather on it. She plays angry birds, of course. She has nothing serious she does yet, honestly. But it amuses her. She uses it at least daily. Battery is long life. And she reads on it. That's what she's doing the most now.


---
We'll be back right after order has been restored here in the Omni Center.
That the universe was formed by a fortuitous concourse of atoms, I will no more believe than that the accidental jumbling of the alphabet would fall into a most ingenious treatise of philosophy - Swift
Big G
Frankfurter



Since: 21.8.03
From: the people who brought you Steel Magnolias....

Since last post: 67 days
Last activity: 4 days

#3 Posted on | Instant Rating: 6.64
This doesn't answer your questions on the device per se, but more about the Kindle process re books. Hopefully it's still a tiny bit helpful.


Short Version
Because of Kindle, I feel I may very well be done with physical books.

Long Version
I don't own a Kindle Fire, I have an iPad. Around Christmas I installed the Kindle app on it. Can't remember why. Not important.

Purchasing books in this part of the world is a colossal pain in the arse. If you buy locally you totally get screwed on price. ie you pay at least twice as much as you would on Amazon or Book Depository. Online purchase from the same outlets is the same price mostly. As such, to the surprise of no one other than the retail sector, stores such as Borders, Angus & Robertson, etc. are going (gone) broke.

So we Aussies are buying more and more stuff online and having it shipped from the UK or US. So my stuff takes ages to get here. A week or two. But now Aust Post is whinging about the increased volume of international parcels they have to process. Coupled with political pressure that online overseas shopping is a bad thing and people have been experiencing delivery times of 4 weeks and more instead.

The Kindle software registers itself with your Amazon account. I browse the site for a book I'm after. Not entirely sure it's what I'm after, I click send the sample chapter to my device. Bing. The chapter is on my iPad. I read the chapter. Yes I'd like to buy this. I one click buy. Bing. The whole book is on my iPad and I'm reading. In seconds. For cheap.

This may not seem like a big deal to those in the US but for me, down here, to go from online book browsing to holding the thing in my hand and reading it (legally) in seconds while still getting the cheapo online, overseas price is about the sexiest thing on the planet.

I read a lot. Always have. And the Kindle infrastructure has changed the way I do it.

I'm not sure if this is any help whatsoever, but for those who are still reading, Thanks!
Lise
Mrs. Guru



Since: 11.12.01

Since last post: 983 days
Last activity: 755 days

#4 Posted on | Instant Rating: 10.00
I adore the B&W Kindle. It is lighter and easier to hold than a paperback book -- which is really what it is replacing if you own or buy a lot of paperback books the Kindle is amazing.


The Fire does all of that, with the ability to do much of what a tablet does (casual games, web surfing, streaming) including digital comics.


cranlsn
Toulouse



Since: 18.3.02
From: Hartland, WI

Since last post: 97 days
Last activity: 5 hours

#5 Posted on

I have the B&W Kindle (as a gift). Thought I would hate it, and ended up loving it. Between Amazon, and digital loans from the library, I haven't been without a book to read since Christmas.

I have a friend with Kindle Fire, and I want to get one of those as well. It's within my meager "savings range" vs. the much more expensive iPad. (Not a knock on the iPad...I know it's a much more robust piece of hardware.)

It does everything I want for when I'm lounging around at home, or out. All the places we take the kids (school, library, Tae Kwon Do) have free wi-fi so the Fire will be a nice companion.

I'll still use the B&W for reading however...the shiny screen on the Fire gets to my eyes when I try to read on it. (God I'm getting old...)
Mr Heel II
Lap cheong



Since: 25.2.02

Since last post: 108 days
Last activity: 6 days

#6 Posted on | Instant Rating: 3.85
I sat next to a woman on a flight Saturday who had a Kindle Fire. She spent the flight reading on it and playing a game. Based on the extended discussion she and one of the flight attendants had about it, she loves hers.

I'll say this about tablets in general...I wasn't sure one of these was really for me until I bought my iPad. Holy crap...the thing about took over my life. And I don't even read much. It's cut the time I spend sitting in front of my PC by well over half.
theremin
Boerewors



Since: 31.1.12

Since last post: 100 days
Last activity: 100 days

#7 Posted on | Instant Rating: 7.14
I got a shitty, 100 dollar e-reader last year. I love it.
Whitebacon
Banger



Since: 12.1.02
From: Fresno, CA

Since last post: 44 days
Last activity: 1 day


ICQ:
#8 Posted on
I have both, and love both. The fire has replaced my laptop for most light Internet browsing and the OG kindle makes it so much easier to lug books around, plus it's easy on the eyes.
Packman V2
Bratwurst



Since: 16.3.04
From: Albuquerque, NM

Since last post: 3 hours
Last activity: 47 min.

#9 Posted on
I got one just because I never felt like spending 500 bucks for a tablet, and am very glad I did. It reads a lot better than I thought it might, although, I do wish it had a better app selection given that it is running on Android. Then again, for 200 bucks, I can live with it, since it does run the essential video apps like Netflix, Hulu, etc.


---
DrewDewce
Bratwurst



Since: 2.1.02
From: The Derby City

Since last post: 74 days
Last activity: 52 days

#10 Posted on | Instant Rating: 7.82
I got one for free cashing in my work airline miles and love it. I use it for reading, surfing and playing games while on the elliptical, on the couch when I'm having to suffer through whatever Disney junk my kids are watching, or anywhere I need some quick and easy entertainment.

One of the few apps I've paid for is QuickOffice Pro which allows me to take an editable version of my various Excel lists of comics, CDs, DVDs etc I'm looking for with me when I remember to pack it. There was a free version, but I couldn't edit on it, and doing that on my android phone drained the hell out of its battery, so I splurged for the upgrade since the battery life on the fire is extraordinary.

I almost always remember to check the free app of the day and have downloaded some great games and "quality of life" apps that would have been worth the $1 or so I would have otherwise have had to have paid for them.

Of course, for the screen size alone, I'd still rather have an iPad, but they didn't have those for point redemption and I can't justify paying that much for one, so Kindle Fire it is!


---

"You are going to get a certain amount of snarkiness on the Internet no matter what, and my rule is that you don't post anything that you wouldn't say to someone's face."
Marc Andreyko (Writer of DC Comic's "Manhunter")
pieman
As young as
he feels



Since: 11.12.01
From: China, Maine

Since last post: 1 day
Last activity: 9 hours


ICQ:
#11 Posted on | Instant Rating: 7.30


Well, it seems almost universal praise for the Fire and for $200, I can't see how you can go wrong.

I guess we'll have to get one.

Thanks to all!


---

samoflange
Lap cheong



Since: 22.2.04
From: Cambridge, MA

Since last post: 1708 days
Last activity: 1700 days

#12 Posted on | Instant Rating: 3.38
I'll add that if you are OK with paying $50 more, the Nook Tablet is far and away a better device. It has more internal storage as well as the option for expandable storage so you can bring a few microSD cards with you on trips. It has a faster processor and more RAM. According to many comparative reviews, the touchscreen looks better, performs better, and the battery life is better. It also has physical volume buttons, which makes more difference than you'd think when you are watching a video.

If you're just a basic user who probably won't be trying to use this thing offline very much, then the Fire is probably the way to go. But if you want a lot more bang for only a few more bucks, the check out some reviews of the Nook Tablet.

In any case, nothing with an LCD screen should be used for reading books. And if you do, make it a point to give your eyes a break every 10-15 minutes or so.


---

Lloyd: When I met Mary, I got that old fashioned romantic feeling, where I'd do anything to bone her.
Harry: That's a special feeling.
CRZ
Big Brother
Administrator



Since: 9.12.01
From: ミネアポリス

Since last post: 6 hours
Last activity: 6 hours


ICQ:
#13 Posted on | Instant Rating: 9.39
This is where I remind you how easy it is to throw a couple bucks our way by ordering your Fire (The W at Amazon) (or Nook - hmm, same price EDIT my bad I am told I meant the NOOK Tablet which is another fitty) using our handy links I have just made up.

(edited by CRZ on 24.2.12 1326)

---

DJ FrostyFreeze
Scrapple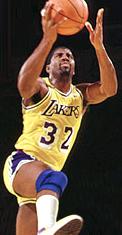 Since: 2.1.02
From: Hawthorne, CA

Since last post: 157 days
Last activity: 4 days

#14 Posted on | Instant Rating: 6.98

Originally posted by CRZ

---

(or Nook - hmm, same price)

---
The Nook COLOR is actally a different product than the Nook TABLET, even thought they're almost identical in appearance (which I think was a dumb thing to do on the Nook's part). Tablet is $50 more than the Color.

But yeah, everything I've read says the Nook TABLET is better than the Kindle FIRE. The Fire has the Tablet beat in a couple categories, but the Tablet wins overall IMO.


---

CRZ
Big Brother
Administrator



Since: 9.12.01
From: ミネアポリス

Since last post: 6 hours
Last activity: 6 hours


ICQ:
#15 Posted on | Instant Rating: 9.39
I have added a NOOK Tablet link to my previous post. Thanks!


---

samoflange
Lap cheong



Since: 22.2.04
From: Cambridge, MA

Since last post: 1708 days
Last activity: 1700 days

#16 Posted on | Instant Rating: 3.38
(deleted by samoflange on 24.2.12 1538)