CajunMan
Boudin blanc
No longer registered



Since: 2.1.02
From: Give me a Title shot!

Since last post: 2376 days
Last activity: 1513 days

#2 Posted on | Instant Rating: 0.00
I don't get this either? two Stanley Cup finals, One champ, and a couple of Division titles.

one bad year in the NHL and you are done?


---

Maven: 2002 Royal Rumble Champion!
Loosie
Boudin rouge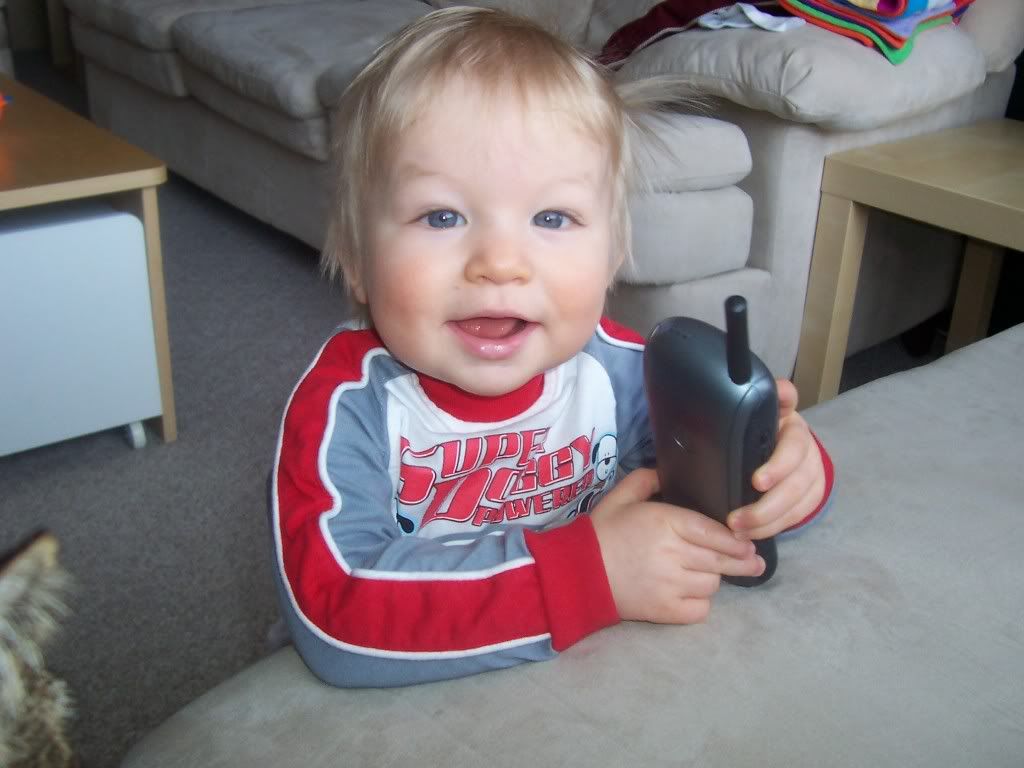 Since: 2.1.02
From: Kitchener, Ontario

Since last post: 2390 days
Last activity: 1043 days

#3 Posted on
"one bad year in the NHL and you are done?"

That's life as an NHL head coach!


---

Loosie.
Your friendly nieghbourhood Canadian.

The SWF:
Our EZBoard
Our WebSite
We Think We Know What It Stands For.
PinkSkunk
Blutwurst



Since: 2.1.02
From: Edison, New Jersey, America

Since last post: 5728 days
Last activity: 5728 days

#4 Posted on
Apparently, the players in Dallas aren't taking it well...


---

...Some fear the Pink...
...But many fear....THE MOUNTIE!
(He's handsome, he's brave, and he's strong, you know)
Omar Padilla
Chourico



Since: 3.1.02

Since last post: 236 days
Last activity: 236 days

#5 Posted on
When the Ducks beat you 6 to 1, there are problems. Not to mention the fact that Ed Belfour hasn't been on top of his game. Hull is gone (partly due to Hitchcock), Valeri Kamensky was a bust and Audette got traded to Montreal for Rucinsky. Hatcher and Matvichuk have not been good either.

Heeeeey, maybe it's the new arena.

KilljoyTX
Longanisa



Since: 29.1.02
From: DallasTX

Since last post: 5738 days
Last activity: 5738 days

#6 Posted on
Heeeeey - I'm sure they'd like to think that it's the new arena, and I was halfway convinced until they got rid of Audette and plugged in Brunet.

Brunet came in like gangbusters and had a point in 8 of his first 9 games, or somesuch. Looked like he turned his career around, right? Then he fell off the map LIKE EVERY OTHER STARS PLAYER EVER, EXCEPT FOR BRET F-ING HULL.

- What was the complaint during the 99 Cup Run? They weren't scoring enough goals.

- What was the complaint during the previous playoff runs? Not enough goals, not enough offensive skill players.

- What was the complaint during the next two playoff runs? They weren't scoring enough goals.

- What is the problem right now, now that they have three of the best centers in the game, each with a completely different style of play? They're not 'clicking'.

Without the goal that won the Finals, the Dallas Stars resemble the Buffalo Bills more than they look like the New Jersey Devils. They've got the wheels to get to the Big Game, but they don't have the engine to climb the last hill.

How can anyone defend against three different types of centers (behind the net, pure power shooter, finesse shooter)? I'm not convinced that Modano is a selfish player, but I am beginning to have my doubts about whether or not he is the kind of player that makes his teammates better. Old Man Muller does a better job of -making plays- sometimes than "the Cliq" (Mo, Hatcher, Little Mo, Langenbrunner, Nieuwy, etc.)

Nieuwendyk gets his wingers into the game, and seems to know where they are and how to get them the puck. He doesn't get mauled at the blue line every time he goes into the offensive zone, usually because he's passed the puck and gotten open again.

Turgeon is putting out tremendous effort to get the puck from behind the net to a scoring position in front, and there is NO ONE in front to put it in for him. This happens over, and over, and over. You can watch ESPN a single Wed. night and see dozens of scoring chances where someone's made the effort to get the puck into the slot from somewhere below or beside the faceoff circles, and you see a skater come in from off-camera up by the blue line and ram the puck home - the Stars can get the puck there, even from the side boards but there is NEVER anyone there to take that high-percentage shot. For me, the best part of last season was when the announcers would shout out Teddy Donato's name, because he always seemed to be getting the puck in the slot, being in the right place at the right time. He'd rarely score, but it was at least exciting.

You NEVER see the Stars in a 2-on-2 or a 2-on-1 where someone completely pulls the goalie out of position and then passes across for an easy tip-in, but it seems that every fast break that we give up the other way is that exact same hihglight.

Matvichuck KNOWS how to block shots. Zubov KNOWS where the puck is going most of the time. Still, it seems like they have their heads turned around backward when they are defensively skating, and they are waiting for the goalie to pull their butts out of the fire.

Obviously Wilson is getting the same performance from the team that Hitch was, so the problem is somewhere else.

Just my humble RANT on the subject...



(edited by KilljoyTX on 8.2.02 1603)


---

Bruce Wayne: "We've met."
Selina Kyle: "Have we?"
Bruce: "Sorry, I mistook me for someone else."
- Batman Returns