Kawshen
Liverwurst



Since: 2.1.02
From: Bronx, NY

Since last post: 3293 days
Last activity: 1553 days

#1 Posted on | Instant Rating: 5.04
http://www.latimes.com/sports/la-sp-thelakers7dec07,1,2385775.story?coll=la-headlines-sports

Kobe Bryant was a guest on the "Loose Cannons" show on XTRA Sports 690/1150 AM and said it was "just intuition" that led him to believe that Karl Malone would retire. Malone, 41, had knee surgery in June and has not decided whether he will return for a 20th NBA season.

"I don't think he's coming back," said Bryant, who was then asked whether he had planned on Malone's return from a strategic perspective.

"Yeah, naw," Bryant said. "Plus it's not really fair to hold it over the guys' heads that are here. Like, the guys that we have here are working hard, practicing hard every day. It's kind of tough for them to be looking over their shoulder, wondering if he's going to come back and then everybody is going to disappear.

http://sports.yahoo.com/nba/news;_ylc=X3oDMTBpNWZic251BF9TAzI1NjY0ODI1BHNlYwN0aA--?slug=ap-lakers-malone&prov=ap&type=lgns

Karl Malone is said to be so upset with the comments made by Kobe Bryant that he has ruled out rejoining the Lakers at any point this season.

"Karl is furious," agent Dwight Manley said. "He felt very disrespected and betrayed after personally being the first to stand up for Kobe over the last year throughout his rape charge and all he went through."

Malone however has not ruled out returning to the NBA this season. Malone says that he has recovered from knee surgery and that he is 100% healthy.



---
Promote this thread!
Alessandro
Lap cheong




Since: 2.1.02
From: Worcester MA

Since last post: 73 days
Last activity: 4 days

#2 Posted on | Instant Rating: 3.04
Wasn't Malone really playing up the "mentor" role that he had with Kobe last season? It sounded like the both of them were getting along swimmingly amidst all the other controversies going on ... I'm suprised (well, maybe not) that Kobe would turn around and criticize him like that after all Malone did for him.




---


Alessandro Magno (that's "Alexander the Great" to all y'all bitches! Colin Farrell ain't got nuthin' on me!)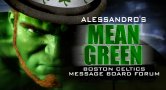 JWstorm
Kolbasz



Since: 23.10.02
From: Tarheel State

Since last post: 4386 days
Last activity: 3664 days

#3 Posted on | Instant Rating: 4.19
I am a huge Kobe supporter but those comments are just stupid. If he wants to be like Jordan so much he needs to look at how Jordan was diplomatic in front of the media at least and be more like that.


---

I LOVE WRESTLING!!!!!!!!!!!!!!!!!!!!!!!!!!!!!!!!!1
Alessandro
Lap cheong




Since: 2.1.02
From: Worcester MA

Since last post: 73 days
Last activity: 4 days

#4 Posted on | Instant Rating: 3.04
http://www.dailynews.com/Stories/0,1413,200%7E28541%7E2582842,00.html
"Who needs this?" Manley told host Fred Roggin. "I gave last year by (Malone) coming here. He gave last year by him coming here (signing with the Lakers as a free agent for $1.5 million). Sacrifice, sacrifice, sacrifice.

"Who was the biggest beneficiary of that sacrifice?" Manley continued, referring to Bryant. "What one person got $100-some million to be on this team, to be the darling of everybody? "Whose arm was put around that person when he was at his low point? It was Karl. He did all that stuff. And I take it personally when somebody that I saw sacrifice so much gets kicked in the pants like that. It's inappropriate."
---


Alessandro Magno (that's "Alexander the Great" to all y'all bitches! Colin Farrell ain't got nuthin' on me!)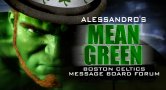 Kawshen
Liverwurst



Since: 2.1.02
From: Bronx, NY

Since last post: 3293 days
Last activity: 1553 days

#5 Posted on | Instant Rating: 5.04
And you thought Laker drama ended with Shaq going to South Beach.

http://sports.espn.go.com/nba/news/story?id=1944994

The Kobe Bryant-Karl Malone feud has turned personal, with Bryant accusing Malone of making a pass at his wife at a game.

Rob Pelinka, the agent for Bryant, told ESPN.com Sunday night that Malone made "several inappropriate comments" to Bryant's wife, Vanessa, on Nov. 23 at a Los Angeles Lakers home game against the Milwaukee Bucks.

"Kobe and Karl had a true friendship, much more than teammates," said Pelinka. "Their wives are quite friendly as well. Kobe has told me that he feels very hurt and betrayed by what has happened."

Bryant said to reporters before Sunday night's game against Orlando, "The comments that [Malone] said, I don't know any man in this room that wouldn't be upset about that. The past month, myself, my wife, [Malone's wife] Kaye, we've had fun together. We've been out to their house, just joking around, giving each other a hard time, just clowning, being sarcastic with one another, baby-sitting kids and all that."

Asked if there could have been a misunderstanding, Bryant said, "What he said is what he said. I believe in my heart that it wasn't a misunderstanding. My wife wasn't going to stand for it. She felt uncomfortable being around him to the point that she felt she had to call his wife and tell her."

Bryant said Malone didn't deny making the comments and told him during their phone conversation, "Aw, you know, I'm sorry if I said anything that was out of line."

Bryant added, "He was like a mentor, like a brother to me, so when something like that happens, you're upset, you're hurt."

(edited by Kawshen on 13.12.04 0318)

---
JayJayDean
Scrapple



Since: 2.1.02
From: Seattle, WA

Since last post: 875 days
Last activity: 453 days

#6 Posted on | Instant Rating: 7.72
If there's a Santa Claus, Karl Malone's signing at least a 10-day contract with Miami about next Monday.

"Kobe has just attempted his 22nd 3-point shot, a league record..."


---

"To get ass, you've got to bring ass." -- Roy Jones Jr.

"Your input has been noted.
I hope you don't take it personally if I disregard it." -- Guru Zim

"Speak English or face admin retribution." -- CRZ
redsoxnation
Scrapple



Since: 24.7.02

Since last post: 1814 days
Last activity: 1814 days

#7 Posted on | Instant Rating: 5.45
Kobe Bryant championing marital fidelity? I Love This Game.
IF Malone doesn't sign with Miami in the next week, could Kobe please make a comment involving Charles Oakley so he has a reason to sign with Miami before X-Mas.


---

The world needs another Warrior Manifesto.
DJ FrostyFreeze
Scrapple



Since: 2.1.02
From: Hawthorne, CA

Since last post: 156 days
Last activity: 2 days

#8 Posted on | Instant Rating: 4.95

Dear Kobe,

You are an awesome player. However, STFU. You're scaring free agents away. Please cease all public speaking effective immediately.

Thank you in advance & best regards,

-Fross T. Freeze


---

"This guy might be the losingest loser on the whole board!" - pieman


Net Hack Slasher
Banger



Since: 6.1.02
From: Outer reaches of your mind

Since last post: 4924 days
Last activity: 3344 days

#9 Posted on | Instant Rating: 9.00
Does Kobe think dragging other guys name in the mud will make him look positive now?... Selling the Lakers to free agents wth Kobe as the lead man is going to as easy as selling a house with a bad case of rodents.


---

smark/net attack wienerville advisory holds at ORANGE alert - High (JBL is STILL WWE champion and now smarks arch enemy HHH is the World Champion. Major red threat, but the undercard seems okay. The alert holds... for now)- 9/19
Kawshen
Liverwurst



Since: 2.1.02
From: Bronx, NY

Since last post: 3293 days
Last activity: 1553 days

#10 Posted on | Instant Rating: 5.04