geemoney
Scrapple



Since: 26.1.03
From: Naples, FL

Since last post: 3 days
Last activity: 4 hours

#1 Posted on | Instant Rating: 6.57
Triple H vs. Randy Orton, Steel Cage Match for WWE Title
Triple H retains in a bloody brawl. But where does Orton go from here?

The Miz & John Morrison vs. Kane & CM Punk, WWE Tag Title Match
Miz & Morrison retain, Kane and Punk tease tension to lead to a feud.

Undertaker vs. Edge, World Heavyweight Title Match
Edge re-captures the gold with the deck stacked against Taker.

Mickie James vs. Beth Phoenix vs. Melina, Women's Title Match
Mickie's unexpected reign continues.

JBL vs. John Cena
Cena wins.

Chris Jericho vs. Shawn Michaels
Does Batista get involved? Yes...to cost HBK the match.
Promote this thread!
Psycho Penguin
Liverwurst



Since: 24.6.07
From: Greenacres FL

Since last post: 2780 days
Last activity: 2776 days

#2 Posted on
Only six matches? Wow, I expected them to add two more. i'll predict them just in case.
Regal over Kennedy
Big Show over Mark Henry

Jericho over Shawn Michaels, Batista destroys both of them post match and makes a point to "injure" HBK.

John Cena over JBL. You know.

Miz/Morrison over Punk/Kane. Punk gets pinned by Miz as Kane lays outside. Punk gets mad at Kane.

Melina over Mickie and Beth, then Melina can brag she beat Mickie when Beth couldn't.

Edge over Undertaker. I don't see why they'd strip Taker of the title just to give it back to him. I know it's been done before, but still.

HHH over Randy Orton. I expect Regal/HHH and Kennedy/Orton from here.


---
http://www.gamefaqs.com/features/recognition/9471.html
geemoney
Scrapple



Since: 26.1.03
From: Naples, FL

Since last post: 3 days
Last activity: 4 hours

#3 Posted on | Instant Rating: 6.57
Big Show vs. Mark Henry has been added to the PPV (luckily, as I wanted to bump this thread up as we only have two predictions a day away from the show!). Henry really needs a win and he'll get it here.
hayden
Salami



Since: 11.1.05

Since last post: 1469 days
Last activity: 1451 days

#4 Posted on | Instant Rating: 5.00
HHH retains over Orton.
Jericho pulls out a win over HBK.
Cena gets his first PPV win since February over JBL.
I'll go with Punk and Kane to win the tag titles, with them losing them and feuding sometime in the near future.
Mickey to hang on to the Women's Title.
Edge and Undertaker to end without a clear winner, necessitating another match.
I know Henry needs a win, but I don't see him beating Show - Big Show wins.





Super Shane Spear
Bierwurst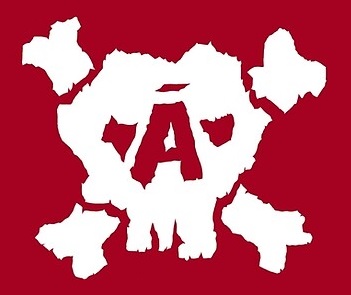 Since: 2.1.02
From: Sector 7 Slums

Since last post: 2897 days
Last activity: 2897 days

#5 Posted on | Instant Rating: 5.77
HHH
HBK
Bradshaw
Big Show
Undertaker
New Age Outlaws Miz and Morrison
Chyna Beth Phoenix

Judgment Day 1999 2008 will be awesome ???
It's False
Scrapple



Since: 20.6.02
From: I am the Tag Team Champions!

Since last post: 61 days
Last activity: 28 days

#6 Posted on | Instant Rating: 2.30
HHH d. Randy Orton in a Steel Cage Match: This hopefully takes Randy Orton and his chinlocks out of the title picture once and for all.

Y2J d. HBK in a May The Best Acronym Win Match: Batista runs in and kills Shawn dead to give Jericho the win.

JBL d. John Cena: JBL wins to keep the acronym streak alive. With Orton essentially getting flushed down the toilet, Triple H's next feud looks to be against ANOTHER obnoxiously overrated heel that can't wrestle. Huzzah.

Undertaker d. Edge: This should hopefully wrap up this feud. What's irritating is that there doesn't seem to be any point to UT getting stripped of the belt in the first place. He either gets it back here, thus making that exercise pointless, or you put the belt back on Edge and essentially hit the Reset button to bring things back to where they were in February. Oh, a winner? Yeah, I'll go with UT, who goes on to feud with the winner of the next match...

Big Show d. Mark Henry: Big Show's been on a winning streak and Mark Henry is nothing more than a JTTS at this point. Show destroys Henry and gets the next title shot.

Miz and Morrison d. Kane & CM Punk: Since there was no ECW thread this week, let me be the first to point out how colossally STUPID it was to job CM Punk CLEANLY to The Miz. You might as well have Punk cash in the briefcase against Kane for all it means at this point. The stupidity continues here, as Miz and Morrison win with Punk doing the job.

Mickie James d. Beth Phoenix and Melina: Heel miscommunication leads to a Mickie win.


---

You will believe a man can fly
PeterStork
Sujuk



Since: 25.1.02
From: Chicagoland with Hoosiers, or "The Region"

Since last post: 1152 days
Last activity: 915 days

#7 Posted on | Instant Rating: 5.37
Hunter, I guess. Took it off Orton too soon.

Miz & Morrison

Edge to get a heel champ of at least one brand.

Why not Mickie?

Cena. Duh.

Jericho/HBK is the hardest to pick...I'll go with Jericho to further the feud...to someplace. Dunno.

Show over Henry, or...well, just wow.


---

exit 670 dot com | digital route 66
OMEGA
Lap cheong



Since: 18.6.02
From: North Cacalacky

Since last post: 3247 days
Last activity: 852 days

#8 Posted on
Triple H d. Randy Orton -- Hunter just won it, so this is simply the blow-off of the feud. I say WWE should move Orton over to SmackDown. He's been an AWESOME main-event heel, but he's got nobody left to feud with on RAW.

Edge d. Undertaker to win the title -- Undertaker hooks the gogoplata, Vickie DQs him and awards Edge the title. Odd to give it to Undertaker, take it away, and immediately give Edge the title back. However, I can't imagine why else they would have taken it off Taker so soon otherwise.

JBL d. John Cena -- Either the beginning of a feud, or a way to build up JBL as a challenger to Hunter.

Jericho d. Michaels -- Again, this is either the beginning of a feud, or the build of a heel challenger to Hunter.

Big Show d. Mark Henry -- Show is lagging, as there's nothing for him to do in the midcard, but no heel champs to feud with. I'm guessing this is a way to continue his build, and maybe lead to a summer feud with Edge for the title?

Punk & Kane d. Miz & Morrison to win the Tag Titles -- Seems to be the way they're going, considering Miz & Morrison beat Punk & Kane in singles matches on the go-home show. Not happy about that, since Miz & Morrison have made awesome, awesome, AWESOME tag champs. My only hope is maybe it leads to a big singles push for Morrison. I wasn't a big fan of his ECW Title run, due to the Morrison gimmick being too fake. But he's come into his own as a character over the past months, and is ready to be a huge star.

Mickie James d. Beth Phoenix and Melina -- James just won the belt. No need to take it off her yet.


---
~!~!~!
bryam150
Loukanika



Since: 23.6.07

Since last post: 3542 days
Last activity: 3521 days

#9 Posted on
hhh def. orton
y2j def. hbk
miz & morrison def. kane & punk
edge def taker
james def melina beth
redsoxnation
Scrapple



Since: 24.7.02

Since last post: 1785 days
Last activity: 1785 days

#10 Posted on | Instant Rating: 5.48
Perhaps they are just attempting to bump up Taker's Title Reigns.
BigDaddyLoco
Scrapple



Since: 2.1.02

Since last post: 23 days
Last activity: 22 days

#11 Posted on | Instant Rating: 3.69
Don't they usually save cards this terrible for the Great American Bash? You would have to be a true diehard WWE fan to shell out the cash for this event.
Redcumo
Bauerwurst



Since: 3.11.02
From: BC Canada

Since last post: 1036 days
Last activity: 1036 days

#12 Posted on
HHH over Orton
Edge over Undertaker
Punk & Kane over Miz & Morrison
Big Show over Henry
Michaels over Jericho
Cena over JBL
Mickie James wins
Packman V2
Bratwurst



Since: 16.3.04
From: Albuquerque, NM

Since last post: 16 days
Last activity: 2 days

#13 Posted on | Instant Rating: 6.48
HHH over Orton

Taker over Edge

Morrison and Miz over Kane and Punk

Jericho over Michaels

Cena over JBL

Mickie James retains

Big Show over Henry.


---

Skarecrow
Polska kielbasa



Since: 5.5.05
From: Maryland

Since last post: 3465 days
Last activity: 3428 days

#14 Posted on | Instant Rating: 2.74
I'm going with Orton winning here, to keep his mojo, push this feud to summerslam (Remember, they thought this feud was potentially good enough to headline WM last year), and get Hunter closer to magical title reign #17 (before he semi-retires to backstage life in a few years) when he takes the title back at SS.

I don't watch Smackdown, but how do you have Edge be as involved with the GM of the show as he is if he loses here? Not to mention that taker never holds the title long. I'm going with Edge. Wait, can I go with "Super surprising return of Brock Lesnar who finally took the huge pay cut when realizing this is where his bread was buttered?" No... damn. Ok, Edge. Probably via DQ after taker uses the choke.

Tag Titles: When did they become an ECW property? *shrug* who cares. I suppose I'll go with Morrison and Miz because I'm assuming they actually do something with them. Normally I'd think that WWE would do the opposite specifically because of that, but they actually seem to have put some thought into the Tag divison of late (not counting cade & murdoch).

No way Jericho beats HBK cleanly. This feud should go on for months because it would be 2003/2004 Benoit vs Angle levels of goodness... but of course it won't. This is a one-shot. It'll get forgotten after Batista runs in and beats Shawn up. Either Jericho wins via Batistaference, Shawn wins via DQ after Batistaference, or Shawn takes down Bastistaference with a superkick AND gets Jericho with a superkick as well.

If they job Cena to JBL here, I start scratching my head, as that'd be 3 PPV losses in a row for him, which hasn't been seen since... 2003, 2004? JBL in the ring is a giant hole of suck and if they try and present him as a legitimate threat to HHH, I just gotta wonder WTF they're smoking. They bring Jericho and JBL back at the same time and push BRADSHAW?! He should be midlevel jobber at best. I'm sorry, but his sloppy ring work, monotone repetitive promos, and big flopping boobs just don't do anything me at all. My pick is, for everything that is right with the world and for the love of god Cena.

I want to see Beth destroy both Mickie and Melina. She doesn't have to win the belt, but there needs to to be carnage. Hell, I'll go with Melina winning here through edge-like oportunistic heel tactics, have mickie be "injured" for 2-3 weeks, and give us some good monster heel vs cowardly cheating heel matches for a few weeks.

Big show selling offense just never looks right to me, and you know he'll have to sell Mark Henry's offense. *sigh* I mean, the outcome isn't in doubt, it's all Paul, but this will probably be the least watchable match of the night, and that's including a match featuring JBL and a women's match. That's really saying something (and that something is BAD).

edit: spelling and additional notes on taker vs edge.

(edited by Skarecrow on 18.5.08 1214)

---

Evil Inside =X=
griff
Kishke



Since: 26.2.04
From: Chester, England

Since last post: 22 days
Last activity: 10 hours

#15 Posted on | Instant Rating: 7.00
HHH over Randy Orton. I'm expecting a gruelling bloody war which will have JR saying 'Hellacious' at least twice and 'car wreck' at least once.

Edge to beat Undertaker. Could this feud carry on to a Hell in a Cell?

Kane and Punk to take the titles off Morrission and Miz

Chris Jericho over Shawn Michaels as a result of something to do with Batista.

John Cena over JBL. Let's hope this one is better than WM21, eh? Although I remember their last Judgement Day match being ok.

Mickie James retains

Big Show over Mark Henry. I'm sorry, but even the thought of this match, along with the predictable commentary about these two being the 'giants' of the WWE, bores me to tears.

Freeway
Scrapple



Since: 3.1.02
From: Calgary

Since last post: 1610 days
Last activity: 1298 days

#16 Posted on | Instant Rating: 6.13
Helmsley [c] def. Orton
Undertaker def. Edge
Kane & Punk def. Mizanin & Morrison [c]
Jericho def. Michaels
Cena def. Layfield
James def. Perez & Phoenix
Show def. Henry

Kind of a babyface-heavy show.
kentish
Andouille



Since: 19.8.05
From: My Old Kentucky Home

Since last post: 1276 days
Last activity: 529 days

#17 Posted on | Instant Rating: 4.76
HHH
Edge - didn't Vice say he made a better champ than challenger?
Miz & Morrison
Cena
HBK - Batista kicks his ass after the match.
Beth Phoenix
Big Show

This one definitely looks like one I will wait for DVD or 24/7 to catch.


---


"I like your Christ, I do not like your Christians. Your Christians are so unlike your Christ."

-- Mahatma Gandhi

OMEGA
Lap cheong



Since: 18.6.02
From: North Cacalacky

Since last post: 3247 days
Last activity: 852 days

#18 Posted on
Mike Johnson says Jeff Hardy vs. MVP may be added to the line-up. That definitely is a positive, if it happens. He also says that there is a chance (although this is just speculation) that it could replace Show v. Henry, which is another positive.


---
~!~!~!