sergeial
Boerewors



Since: 27.2.02
From: Minneapolis

Since last post: 4344 days
Last activity: 4260 days

#1 Posted on
Anybody else ready to start making their PPV predictions? Here are mine so far:

Raw Matches

Hardyz v Lesnar+Heyman
I see Heyman costing Lesnar yet another match, laying the groundwork for a face turn. I'm not sure if I want to see Lesnar as a face yet, but it looks to me like they are foreshadowing a turn for him. I'm iffy on this one, though. They might just go with Heyman *almost* costing Lesnar the match.
Hardyz win by pinning Heyman. Confidence level: 3/2.
Lesnar will not be pinned. Confidence level: 100/1.

Austin v Flair+Show
Flair was one-up on Austin on the last show before the PPV. Therefore, Austin will win.
Austin wins. Confidence level: 10/1

Undertaker v Hogan
Undertaker was one-up on Hogan on the last show before the PPV. Therefore, Hogan will win. Besides, what would they do with heel Undertaker as champ? However, Hogan has yet to win a match clean since his return, and he isn't going to start now. Someone will interfere on Hogan's behalf in order to jump-start Undertaker's next feud, but I can't imagine who. Maybe the NWO will send Booker T to help Undertaker, hoping Undertaker will forget his animosity towards Flair and join up, but Booker screws up and accidentally helps Hogan win? That might be interesting...
Hogan wins. Confidence level: 20/1
Hogan does not win clean. Confidence level: 50/1

RVD v Eddie
RVD was (hilariously) one-up on Eddie on Raw. I'm not sure if they'll follow the pattern this time though, and have RVD job two PPV's in a row. I think they will, though. My guess is, the story will be that Eddie beat RVD relatively clean (for a heel) last time, because he was prepared for RVD, and RVD wasn't prepared for Eddie. This time, RVD comes in prepared for Eddie and should win, but Eddie *cheats like crazy*!! Then, next time, RVD is prepared to fight dirty, maybe in a no-DQ match, or a ladder match. That's what I'd do, anyway.
Eddie wins. Confidence level: 2/1
Eddie does not win without *cheating like crazy*! Confidence level: 20/1

That's it for Raw matches. I'm not prepared to make any guesses on the outcomes of the SD! matches until after the last SD! before the PPV. Except one...

Smackdown! Matches:

Edge v Angle
I may be wrong, but I am sure. This match exists purely because Edge wants to change his look. Like Eddie, Angle is in a rematch with a face that he beat relatively clean (for a heel) last time. Because of the high stakes, this time he will *cheat like crazy*! Then a psycho, bald Edge will stalk him for revenge and go over in a big blow-off match next month. I know that this is basically the same storyline I fantasy-booked for RVD, but, what the hell, it would work for both of them.
Edge has to shave his head. Confidence level: 100/1



sergei





(edited by sergeial on 14.5.02 1123)

(edited by sergeial on 14.5.02 1129)
---
"I tear my quadracep all the time! I tore it this morning, I'm fine!"-- Kurt Angle
Promote this thread!
StampedeFan23
Morcilla




Since: 12.1.02
From: BC, Canada

Since last post: 3359 days
Last activity: 2895 days

#2 Posted on
I am hoping that the Big Show destroys Austin. The nWo desperately need to get over as legitimate threats, so Show doing his old Giant schtick of wiping out everyone put in front of him will do it. There are no big heels in Raw anymore (Undertaker excluded), not until Lesnar is elevated, which wont be for a while. I think Show fits the bill for now...


---

Are you ready for Mahkan-mania to run wild all over you?
Torchslasher
Knackwurst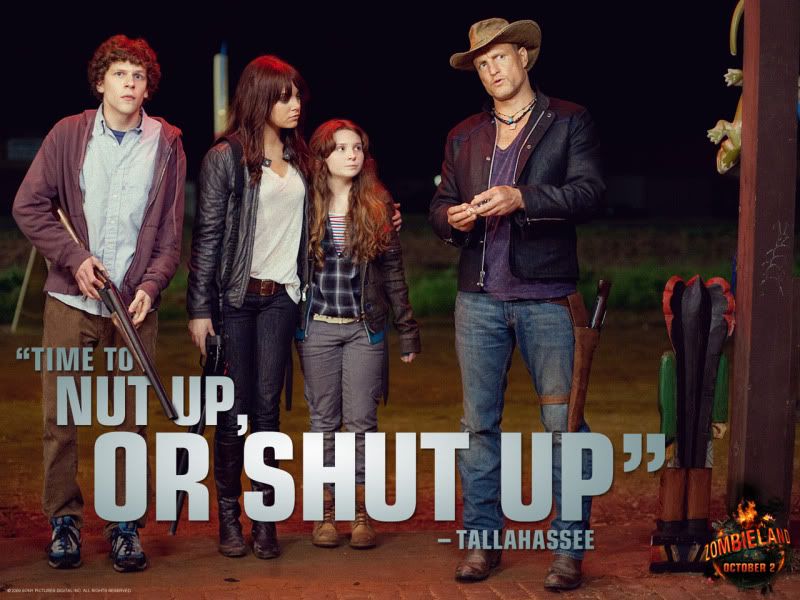 Since: 17.1.02
From: New F'n Jersey

Since last post: 71 days
Last activity: 71 days

#3 Posted on
My picks so far:

Lesnar and Heyman

RVD

Steve Austin

Kurt Angle

Chris Jericho (hey, a fella can dream right?)

Undertaker




---

"Oh would you stop being all stealthy and just get in the truck"- Tom Servo
sergeial
Boerewors



Since: 27.2.02
From: Minneapolis

Since last post: 4344 days
Last activity: 4260 days

#4 Posted on
Originally posted by Torchslasher

---

My picks so far:

Lesnar and Heyman

RVD

Steve Austin

Kurt Angle

Chris Jericho (hey, a fella can dream right?)

Undertaker



---


Man, we have almost the exact opposite picks! We agree on Austin, and I'm not going to make a pick on the HHH-Jericho match till I see SD, but that's it!

I've only read one poster here that agrees with me about Angle going over, and that's the pick I have the most confidence in, so maybe I'm way off base.

Well, we shall see...

sergei


---

"I tear my quadracep all the time! I tore it this morning, I'm fine!"-- Kurt Angle
benny567
Pinkelwurst



Since: 22.4.02
From: London

Since last post: 5844 days
Last activity: 5844 days

#5 Posted on
angle vs edge= edge
hhh vs jericho = jericho
hogan vs undertaker = undertaker
hardys vs heyman/lensar = hardys
d'lo brown vs regal = d-lo
rvd vs eddie = rvd
tajiri vs kidman = kidman
austin vs big show/ flair = austin



---

i am the man
dMp
Knackwurst



Since: 4.1.02
From: The Hague, Netherlands (Europe)

Since last post: 2 hours
Last activity: 2 hours

#6 Posted on
I think Edge will win, if only because Angle can go wild in being the dork/asshole bald guy who shouts at the crowd.

HHH vs Jericho. I dunno.
I'd say HHH yet it all depends on what the WWE wants to do.
I wouldn't be surprised if Jericho wins somehow.

Hogan vs Taker..NO idea.
Hogan winning makes sense from a 'big match with austin/whomever' p.o.v. Taker winning makes sense as at leat Taker can still walk with relative ease


I am gonna go crazy and say Flair/Show win, if only that if they dont the whole feud and everything is pointless and should die NOW!

RVD vs Eddie
RVD wins, though I don't care if he does. Eddie as heel champ is god. RVD might NOT win it and go on to win the KotR.

Trish vs Stacy.
Trish wins, Buhbuh and D-Von get into a scuffle, they will continue at KotR.

hardyz vs Heyman/Lesnar..
Somehow I feel Paul will bring someone else to wrestle in his place..Lesnar wins.

Damn, i can think of 2 scenarios for each match, with both sides winning..i love it when that happens..



(edited by dMp on 15.5.02 1602)
---
"...And I use that to fuck them some place fairly uncomfortable." "What, like the back of a volkswagen ?" -Mallrats
tomvejada
Andouille



Since: 2.1.02

Since last post: 5380 days
Last activity: 5380 days

#7 Posted on
Some Smackdown Spoilers are included in these predictions.

Angle vs. Edge- Edge
Rvd vs. Eddie- Eddie
Austin vs. Flair/Big Show- Austin
Hardyz vs. Lesnar/Paul E.- Hardyz pin Paul.
HHH vs. Y2J- Hopefully Y2J but probably HHH.
Hogan vs. Undertaker- Hogan will retain it for another month, only to have the winner of Hell In The Cell to become the next champ.

Matches added on Smackdown
Trish vs. Stacey- Trish
Billy + Chuck vs. Rikishi + ?- Billy + Chuck


---

"Catching Hitler was neato!" "Next stop, Hirohito!"
Bart Simpson
El Nastio
Banger



Since: 14.1.02
From: Ottawa Ontario, by way of Walkerton

Since last post: 4 days
Last activity: 4 days


ICQ:
#8 Posted on
Angle vs. Edge - Edge, if you read the Smackdown! spoilers yo'll know why. One shot wonder? We'll see.

RVD vs. Eddie - RVD wins, the fued continues to a ladder match next month with Eddie winning it allowing RVD to get the "main event push". OR Eddie wins this one, propelling RVD to the next stage of the game.

Austin vs. Flair/Big Show - No choice, for the NWO to appear as a threat, they need to contie to dminate. Austin puts up a vailient fight, but loses.

Hardyz vs. Lesnar/Paul E. - Paul Heyman suffers an "injury" and has to call in a replacement....some new guy. Goldberg? The Prototype?) and they win. Or the Hardyz pin Paul.

HHH vs. Y2J - My personal opinions of this match are rather well known by now. Jericho should win. But I see Triple H winning settin gup a fued with the winner of the WWE title match. Jericho needs to have the match of his life.

Hogan vs. Undertaker - Undertaker. The fued that commences after this is Undertaker vs HHH for the title, and Jericho will be facing Hogan.

Trish vs. Stacey - Trish. Because she just won the thing and they're trying to make it (the title) legitamet.

Billy + Chuck vs. Rikishi + ?- Billy + Chuck continue as the tag team division grows MORE stale.


(edited by El Nastio on 15.5.02 1220)
---
I just graduated from TV-Broadcasting. An educated redneck? WHAT?!
Texas Kelly
Lap cheong



Since: 3.1.02
From: FOREST HILLS CONTROLS THE UNIVERSE

Since last post: 231 days
Last activity: 49 days


ICQ:
#9 Posted on
WAIT... YOU MEAN THIS ISN'T 1991? (Undisputed Championship)
Hollywood Hulk Hogan (c) v. The Undertaker

Let me get one thing clear first. I will not say WWE. Ever.

I'm extremely torn on this matchup. I agree with the conventional wisdom that states that the Federation needs to get the title off of Hogan as soon as possible, but there are two counterarguments to this. First, Undertaker is one-up on Hogan (the post-tea beatdown & Monday's hogtie incident against the hilarious stallfest of motorcycle destruction). Secondly, if the Federation doesn't see that their biggest draw right now is Chris Jericho and doesn't logically follow up by giving him the title back, then there is absolutely no hope whatsoever for them.

I'm not sure of this at all... but I say Hogan wins, with Triple H's help (as payback for UT costing Trips the title at Backlash). And I hope and pray this is not our main event.

MY PICK: Hulk Hogan

THE FANS' ADORATION IS SO ASS-BACKWARDS ON THIS ONE... (Hell in the Cell)
The Lord God Almighty Chris Jericho v. Public Enemy #1

It's really quite simple here. Vince must grow a set of balls, tell Triple H to shut up and quit his bitching, and force him to lie down for Jericho in this match. Jericho needs a big win over the guy in the absolute worst way (and no, the Smackdown #1 contenders' match doesn't come close to making up for the Wrestlemania travesty). If he doesn't, Jericho can kiss his main event career goodbye, the Federation can kiss my PPV money goodbye (as I will be spending it on the NWA instead) and the Federation will proceed to its slow, well-deserved death.

Bottom line: Jericho must go over. Nothing else is acceptable or tolerable.

MY PICK: Chris Jericho

ONE OF THEM IS PRACTICALLY BALD ALREADY... (Haircut Match)
Kurt Angle v. Edge

There are two important reasons why Edge is going over here. The first... consider the placement of this match in the PPV progression. Edge jobbed to Kurt Angle last PPV, and he's doomed to a job next PPV because it's the King of the Ring and Edge has to be involved because he is defending champion. (I suspect he'll win a match there and then lie down for Brock Lesnar in the finals.) Unless you're completely coked out, there's no way in hell you book a guy you're touting as one of your next main eventers to job at three straight PPV's. Wait a minute... Vince could be considered coked out of his mind sometimes...

The second reason's simply this: It's a haircut match. Heels never win haircut matches. Never.

MY PICK: Edge

BATTLE OF THE FROG SPLASHES, PART II (Intercontinental Championship)
Eddie Guerrero (c) v. Rob van Dam

At Backlash, Mr. Potato Head got totally taken to school by Rudo Eddy and was forced to job the title he'd held only a month. That was a surprise to me, as I'd expected Eddie to win it at some point but figured the best decision was to keep RVD strong for the time being. Now that Eddie has the belt, he has to keep it for a while. RVD is the #2 face on Raw, but not enough people care about this feud right now to seem that way. But the Fed just can't blow it off and give RVD the belt back, because there would be no one else on his level right now that he could feud with. (This title needs to be sent to Smackdown in the worst way.)

Take the book from Stephanie, give it to Heyman, and pump some energy into this feud. Make people care.

MY PICK: Eddie Guerrero

WHEN ARE THEY GONNA REALIZE IT JUST AIN'T WORKING? (Handicap Match)
The Big Show & Ric Flair v. Steve Austin

I smell a rat. I smell a tremendous rat. There has to be a reason the Fed stuck Booker T in the NWO on the fly this week... I can't believe that they don't see he needs a face turn in the worst way. Austin has been the victim of NWO beatdowns every week the past couple of weeks and has only one PPV win since jobbing to Jericho in the title unification match at Vengeance (the much ballyhooed political stunt he justifyingly pulled against Scott Hall at Wrestlemania). He needs a win, and I think Booker's gonna help him so Booker's face turn gets cemented. Besides, if Vince doesn't realize Raw needs strong faces, he's beyond hope.

MY PICK: Steve Austin

WRESTLING 243: GETTING AROUND A CHARACTER PROBLEM
Brock Lesnar & Paul Heyman v. The Hardy Boyz

There is one singular reason Heyman is in this match: To get the Hardys their heat back without killing Brock Lesnar's Goldberg-like heat by forcing him into a legitimate job. Brock really doesn't need Paul at his side anyway, and a Brock win in the King of the Ring would more than cement his up-and-coming status, so be nice and reward the Hardys for being Brock's job boys the past two months.

MY PICK: The Hardy Boyz

WHY CAN'T VINCE F**KING REALIZE WHAT HE HAS IN MOLLY ALREADY?!? (Women's Championship)
Stacy Keibler v. Trish Stratus (c)

This crap isn't worth my time or energy.

MY PICK: Trish Stratus

WHY CAN'T VINCE F**KING REALIZE THESE THINGS NEED TO FLOAT?!? (Tag Team Championship)
Billy & Chuck (c) v. Rikishi & A Mystery Partner

Neither is this.

MY PICK: Billy & Chuck

Note that there's no Cruiserweight title defense to be found. Real good job in building that division up, Vince.

The only match that interests me on this card is of course, Hunter v. Jericho. I won't be buying this show live, and the Federation only gets my good replay money if it puts Jericho over. Otherwise, hello NWA!


---
Being The Bookerman (No Way Out)
Grading The Bookerman (No Way Out)
Worship Your God And Mine
CRZ NOTABLE QUOTABLE OF THE MONTH:
KANE: Triple H...tonight, I will burn the flesh from your body!
MICHAEL COLE: OH MY GOD. KANE THREATENING TRIPLE H, SAYING HE'S GONNA BURN THE FLESH FROM HIS BODY!
CRZ: Umm, I heard it the FIRST time!
-- WWF Smackdown, 9/9/99
Freeway
Scrapple



Since: 3.1.02
From: Calgary

Since last post: 1612 days
Last activity: 1299 days

#10 Posted on
My Predictions...

WWE Undisputed Geezerweight Championship: Taker over Hogan via interference, hopefully leading to retirement match at KOTR
IC Title: Van Dam over Guerrero
European Title (Heat?): D'Lo Brown over Regal
Tag Team Title: Rikishi/??? over Billy/Chuck
Women's Title: Trish over Stacy
Hair Match: Angle over Edge
CELL Match: HHH over Jericho (via Benoit return)
Tag Match: Lesnar/Heyman def. Hardyz
Handicap Match: Big Show/Flair def. Austin



---

Holden: Judging by the buzz, that movie's gonna make some serious bank.
Jay: What buzz?
Holden: The internet buzz.
Jay: What the f*ck is the internet?
[Holden (Ben Affleck) & Jay (Jason Mewes) in Jay & Silent Bob Strike Back]
El Nastio
Banger



Since: 14.1.02
From: Ottawa Ontario, by way of Walkerton

Since last post: 4 days
Last activity: 4 days


ICQ:
#11 Posted on
Bottom line: Jericho must go over. Nothing else is acceptable or tolerable.


---



Your whole speel about that match Texas Kelly, especially that line, is exactly how I feel about it.


---

I just graduated from TV-Broadcasting. An educated redneck? WHAT?!

tomvejada
Andouille



Since: 2.1.02

Since last post: 5380 days
Last activity: 5380 days

#12 Posted on
Like I said, Y2J has to win but Triple H will probably win because of his influence backstage.
Spoiler: Edge could interfere in the match attacking HHH, giving Y2J the win, then Y2J will defeat Hogan at King of the Ring.


---

"Catching Hitler was neato!" "Next stop, Hirohito!"
Bart Simpson
Ffej
Boudin rouge



Since: 15.1.02
From: Flatwoods, KY

Since last post: 3629 days
Last activity: 1938 days

#13 Posted on
WWF Undisputed Title
Hulk Hogan over Undertaker

Hell in the Cell
Chris Jericho over Triple H
Jericho gets the win but not after Trips takes a Foley leap into the history books. Even though Jericho wins guess what- Trips still goes over the bump alone.

Kurt Angle over Edge
Edge is ripe for Jeff Jarrett make over. Match ends when WWF continues to ride the memory lane idea to far and Ed Leslie returns reprising his role Brutus "The Barber" Beefcake.

RVD over Latino Heat
One of these days we are going to see "Rights to the Frog Splash on a Pole Math" with D' Lo, Latino Heat, and RVD. I will laugh when that day comes.

The Big Slow & Flair over Austin
Does anyone really care? No? I thought so.

Brock and Crock Connection over The Hardys
Just so Heyman does not get his hat knocked off I'm for it. PLEASE FOR THE LOVE OF GOD LEAVE THE HAT ON!

Stacy "Oh Freaking Gawd" Keibler vs. Trish goes to a DQ when Molly decides to interfere.

Billy and Chuck over whoever.
Furthering the trip down memory lane Rick "The Model" Martel returns to join forces with Billy and Chuck. This leads to an eventual "Arrognace on Pole Match."







---

I think if you are in the passing lane, and not passing, your license should be revoked, and you should be forced to ride the bus until you promise to never delay the rest of us again.
--George Carlin

sergeial
Boerewors



Since: 27.2.02
From: Minneapolis

Since last post: 4344 days
Last activity: 4260 days

#14 Posted on
Originally posted by Ffej

---

Just so Heyman does not get his hat knocked off I'm for it. PLEASE FOR THE LOVE OF GOD LEAVE THE HAT ON!






---


Man, that should be his entrance music...

sergei


---

"I tear my quadracep all the time! I tore it this morning, I'm fine!"-- Kurt Angle
southpaw00
Weisswurst



Since: 16.5.02

Since last post: 5535 days
Last activity: 5535 days

#15 Posted on
I'm usually the one in favor of long term title reigns, but I think the mistake of putting the belt on Hogan needs to be rectified by getting it off him ASAP. I hope that Taker takes the title at Judgement Day, then drops it on Smackdown to HHH next week. Both shows need a big draw headlining them right now , and the only two in the company who can pull it off are Austin and HHH. Austin will be busy with Flair for a while (unfortunately), so HHH is the pick.

Elsewhere on the card:

As posted above, I too like Y2J to go over HHH by putting The Game through the cage. If done right, this gets Y2J more heat than ever and HHH can get his heat back by beating taker on SD (as above)

Either way the hair match goes, I hope this feud goes one more month and I hope the WWE uses it as an opportunity to let Edge shine with comedic promos and Angle to re-establish his dorkiness. I suppose the bald dork angle has more potential, so I'll go w/ Edge in this match.

What is with RVD? I like him less and less each time he wrestles. Losing to Eddie for the 2nd time puts him too far down the card, so I'll take RVD time around.

The other matches...someone make me care, please.
billnopus
Haggis



Since: 3.1.02
From: From the Dark Side

Since last post: 2493 days
Last activity: 1807 days

#16 Posted on
Hulkster - Undertaker
Don't know, don't really care. I'm guessing
Taker becomes a Transistional Champ here.

HHH - Y2J
Y2J wins, because he needs it more

Edge - Angle
Hair vs Hair matches usually see the one with
shorter hair lose. I'm picking Edge

IC Title
RVD

Austin vs Old 'n Slow
Austin

Hardyzzzz vs Twitchy 'n' Bitchy
Lesnar wins OR Heyman gets pinned. Anything
else is unacceptable

Others:
Billy and Chuck over Rikishi and KIMO
Trish over Stacy (for the love of God, you can't
put the belt on Stacy)



---

2002 rspw Quote of the Year: JR--"Lita's no Cheater"
Net Hack Slasher
Banger



Since: 6.1.02
From: Outer reaches of your mind

Since last post: 4896 days
Last activity: 3316 days

#17 Posted on
Hogan v. Taker - MY PICK : TAKER - Hogan is going to put the kid over. Errr I like Hogan I'll be cheering for Hogan. But all signs look like the Taker is taking it, especially after what I saw on Smackdown

HHH v. Y2J - MY PICK : HHH - I was leaning Y2J (outside interference by someone) but then I rememberd who we are talking about. Hope Jericho doesn't feel the need to do something stupid, bad things happen in May.

Edge v. Angle - MY PICK : EDGE - It would be cool seeing bald Edge but if they are actually cutting the hair at the show, if it is Edge getting his hair cut they'd need a 4 hour show.

RVD v. Eddie - MY PICK RVD - RVD won't lose two PPV's matches in a row, why they took the title away form him in the first place I still haven't figured out, if he wasn't going for main event stuff.

Austin v. Show/Flair -MY PICK : Flair/show - I don't care, I really don't.

Hardyz v. Brock/Heyman - MY PICK : HARDYZ - The unover duo wins by Heyman screwing up and getting pinned. Mistake doing so, Spliting Brock and Heyman already.

Billy/Chuck v. Rikishi/mystery partner - MY PICK : Billy/Chuck - ehhh the tag division, how awful is this.

Trish Stratus v. Stacy Kiebler - MY PICK : TRISH : Trish better buh gawd win. The LAST thing I want is Stacy being like Steph and be Vince's pocket so I don't defend the title, especially after the build of the Raw ladies we've seen.

Looking up and down his card, the word "sucks" comes to mind, it looks brutal except hell in a cell and Edge/Angle. From un interesting stories to bad matches.











---

thanx to His heelness for the modification to make it PG
ekedolphin
Scrapple



Since: 12.1.02
From: Indianapolis, IN; now residing in Suffolk, VA

Since last post: 1 day
Last activity: 10 hours

#18 Posted on | Instant Rating: 4.52
My predictions.

WWF/WCW World Heavyweight Championship Match
Hollywood Hulk Hogan vs. The Undertaker

My prediction here is that Hogan goes over. Whether or not he goes over cleanly, I don't know, but I think he retains the title here. My logic for this:

Triple H won the World Title at WrestleMania and held it only until Backlash, where he lost it to Hogan. Hogan's title reign seems longer than it really is, but in truth, he only won it at the last PPV! Bouncing the World Title around like that isn't good for the fed, so I say Hogan retains until at least KotR.

Hell in a Cell
Triple H vs. Chris Jericho

I want Chris Jericho to win. I need Chris Jericho to win.

Triple H will win. I want to believe that it's finally time for Jericho to get that big win over Triple H, but I'm not sure that's ever going to happen. And dammit, I hate bitching about politics, but if HHH wins, it will be an undisputable fact that HHH is the ultimate politician.

Hair vs. Hair Match
Edge vs. Kurt Angle

I'm gonna go somewhat against the pack here and say Kurt Angle will win. He's practically bald right now as it is, so I dunno how losing his hair's gonna be all that big of a character makeover. So Angle will win, and in my opinion, Edge isn't ready for the big main-event push that everyone swears is coming. He just doesn't do anything to hold my attention.

WWF Intercontinental/WCW U.S. Heavyweight Title Match
Eddie Guerrero vs. Rob Van Dam

I'll go with RVD here, for the same basic logic everyone else has: RVD jobbing at two consecutive PPVs is A Bad Thing.

Handicap Match
Stone Cold Steve Austin vs. Ric Flair and The Big Show

I'll go with Flair and The Show in this match. Logic being that, hell, Flair has won more World Titles than Austin's had pieces of ass. And he's got a big mofo as his partner. If that team loses, this angle is toast.

The Hardy Boyz vs. Brock Lesnar and Paul Heyman

If Heyman chooses a replacement partner, why not Shelton Benjamin, reforming the Minnesota Wrecking Crew? Hey, that'd be cool. If that happens, look for the Crew to win their inaugural WWF match together. If the match stays as-is, yeah, Heyman will screw up.

WWF/WCW World Tag Team Championship Match
Billy and Chuck vs. Rikishi and Mystery Partner

I hate mystery partner matches. Billy and Chuck retain here... God, I hope. Never thought I'd be saying I want Chuck&Suck to win, but having the belts on them and away from Rikishi is the lesser of two evils.

WWF Women's Title Match
Trish Stratus vs. Stacey Kiebler

I'm trying to be somewhat optimistic with my predictions (which might very well cost me), so I'll pick Trish here.

Would I order the PPV? No, and I'm not, even though I could if I wanted to. I'll probably end up getting the video when it comes out, though-- unless something happens at the PPV that I truly do not want to see.

There is a glimmer of hope here, though-- will Rey Mysterio Jr. make his WWF debut at Judgment Day? Is he the guy who's been writing all those letters to The Hurricane? Wassupwidat?


---
"What is this, Monday Night RAW? You gonna talk for twenty minutes?"
--Wild Bill Logsdon to Tarantula, WCWO House Show, 5/4/02

Support your local indy fed. Mine is WCWO.
Omega Red
Weisswurst



Since: 19.2.02

Since last post: 5849 days
Last activity: 5848 days

#19 Posted on
"Facts are the enemy of truth."
-- Don Quixote in "Man of La Mancha"

I can honestly say that I'm not ordering this one. Shesh, maybe send Vince the memo, that the stuff he's putting on lately is horrible.
Seriously, it's getting as bad as the second Russo reign in WCW.


---
Panda 3:16 says, "I just kicked Vince McMahon's ass!
BobHollySTILLRules
Bockwurst



Since: 3.1.02
From: C-Bus, Ohio

Since last post: 5691 days
Last activity: 5691 days

#20 Posted on
Before I go on with my picks, I would just like to note that after seeing "On The Record" tonight, I have two observations. 1) Man, Vince is much tighter when NOT in full-dick mode (when not on actual WWE programming) and 2) He actually seems to realize something ain't right! Maybe the fact that everyone on the internet thinks he doesn't is because he doesn't want us to. I mean why would you want any internet reporter to know the truth...they bend it anyway. Anyway, I digress...

WWE Undisputed Championship Match
Hollywood Hulk Hogan vs. The Undertaker

I'm rooting for Hogan. Period. Don't care, at least the guy is over, unlike half this damn fed. Smackdown just reaffirmed why I like the guy. There's not another guy in the fed right now that would get a reaction like that. Period. Everyone blames the ratings on him, there hasn't been any proof that they suddenly change the channel when he's on. I'm sorry, but Hogan is nowhere near the worst problem in this company right now. Anyway, still don't think he should be champ, but Taker ain't no better. Taker wins, we get either him vs. Austin or him vs. HHH...YAWN! At least if Hogan wins we might get to see him vs. Jericho or him vs. Austin, the first of which was entertaining before and the latter is something new.

Still think Taker wins. As soon as I saw the segment on Smackdown I think he wins. Anyone think Hogan's last match will be against Vince? Also, Vince seemed to hint on Costas' show that they want to move him into a more limited role (which is a damn good idea.)

My choice: Hogan
My pick: Taker

Hell in a Cell
Triple H vs. Chris Jericho

If there were justice in this world, Jericho would win.

But there ain't and I don't see a chance in hell Trips puts him over. Jericho is the best act going in this company right now, he's been so unbelivably "on" since he lost his title that it's not even funny, but Triple H is Triple H and if that name next to him says "Chris Jericho" he ain't losin. And if he does...I'm STILL not giving him one ounce of credit. I'm not applauding the guy for doing the right thing. It's right...he shouldn't need to be put over for it.

My choice: Jericho
My pick: HHH

Hair vs. Hair Match
Edge vs. Kurt Angle

I may have to eat my words here, but how can anyone think Edge loses this match!? Half of what makes him is his look. He can't lose the long hair. Yeah, Jarrett did it, but Jarrett was a heel and nowhere near as over as Edge is. Angle losing his hair is funny for 2 weeks, then he's back to normal. Edge losing his hair could kill him. I mean sure, we don't care, but the majority of fans just aren't us. Plus, has a face EVER lost one of these. My simple logic is this: Angle wins, it hurts Edge, Edge wins, it helps them both (can't you just picture those Angle promos?)

My choice: Edge
My pick: Edge

WWF Intercontinental Title Match
Eddie Guerrero vs. Rob Van Dam

I like RVD, have completely changed my tune on the guy. However, I don't want him to win here. It's time to move on, enough Intercontinental Title stuff. I'm ready for him to face....well....god damn Raw sucks. Fine, I want RVD to win. Don't think he does though.

My choice: RVD
My pick: Eddie

Handicap Match
Stone Cold Steve Austin vs. Ric Flair and The Big Show

I think Booker costs the nWo this match, further cementing that this feud is slowly going to shift from Austin vs. nWo to Booker vs. nWo. At least, I hope that's the case. However, I'd make Austin job personally, guys less motivated than Big Show. Don't care how unhappy he is, you don't show it on screen. Be a professional.

My choice: Flair & Show
My pick: Austin

The Hardy Boyz vs. Brock Lesnar and Paul Heyman

As much as I'd love to see Shelton come on up, it's not a good move for Lesnar's future and Benjamin hasn't even been working dark matches lately. I'm going with the pack here, Heyman costs Brock. Oh and if I'm rooting for the Hardys (which I am) then something is wrong. Lesnar is boring as hell.

My choice: Hardys
My pick: Hardys

WWF World Tag Team Championship Match
Billy and Chuck vs. Rikishi and Mystery Partner

I like Billy and Chucky, I really do, but man, they are going to get stale (yeah I know, they already are to some of you) with this lack of competition. I don't see anyway Kishi and his mystery partner of doom win. I hope it's Haku, that way we can bring back the Team'O'Doom. Nothing doomed my enjoyment of a show more than that team.

My choice: B&C
My pick: B&C

WWF Women's Title Match
Trish Stratus vs. Stacy Kiebler

Let's see, do I go with the face who's over as a face and can wrestle...or do I go with the heel, who's over as a face, can't wrestle, and looks like she's maybe 14 years old. I think I'll go with Trish here, Stacy makes me sick by the way, this is my "do something else" match of the night. I actually like Trish, she's one of my top 10 WRESTLERS right now and I'm still not going to watch this crap. If they were going to waste my time with this they could have at least done Torrie vs. Trish...at least Torrie looks good. (In a perfect world, since Molly-Trish was implausable due to the simple timeline, this would be Ivory-Trish, but (gasps) that could actually be good and we don't want that.)

My choice: Trish
My pick: Trish

I know I'm biased, but would it have killed them to give us a Holly-Orton payoff on this show...I mean really? And where's D'Lo-Regal? (Heat closing match) Oh right. Also, unlike the majority here, I can't wait for this PPV. I'm pumped, maybe I'm kidding myself, but I see this as being quite good (besides Women's Match and well, we all know Hogan-Taker will suck, but knowing me, I'll still like it).

(edited by BobHollySTILLRules on 17.5.02 0514)
---
HOLLY: How do you like me now? COLE: You're a jerk Holly! ME: (sigh) Cole ruins everything!
Pages: 1 2 3 Next