The Goon
Banger
Moderator



Since: 2.1.02
From: Calgary, Alberta, Canada

Since last post: 227 days
Last activity: 201 days

#1 Posted on
I wasn't expecting much, so I guess it wasn't bad in that respect.

Things I liked:

-Tajiri's wacky insanity backstage and in the ring. Good to see him getting a larger role again.
-Vince's face after Zach Gowen prevented him from interrupting the pin Mr. America had on Piper.
-The bikini contest-silly, yeah, but Damn, they looked good.
-The women's match was really quite good!
-Christian's elimination of Jericho in the battle royal.
-Nash's Diesel-like tendencies.

Things I didn't like:

-The Big Show just looks to be in AWFUL shape. That gut is gigantic.
-The switch ending of the IC Battle Royal-implausible, given Booker's music was played.
-Sean O' Haire's second banana status.

It wasn't a great show, but it didn't suck bags either.

Why is the next PPV not King of the Ring?
Promote this thread!
A-MOL
Frankfurter



Since: 26.6.02
From: York, England

Since last post: 5211 days
Last activity: 5153 days

#2 Posted on
The next PPV is RAW-only, with the KotR concept scrapped.

Also of interest is that Badd Blood was the PPV with the debut of the Hell in the Cell. Bad Blood is approaching with a DQ meaning that Nash/HHH haven't settled their issues...


---

...full of energy. Multi-orgasmic, if you will, in a cosmic sort of way."
Simba
Frankfurter



Since: 7.8.02
From: Boston, MA

Since last post: 3842 days
Last activity: 3450 days

#3 Posted on | Instant Rating: 6.20
It's amazing what low expectations can do for a show.

Nothing too horrible, but it definitely felt like a "joint production of Raw and Smackdown!". (meaning that it actually felt like a week's worth of TV combined into 3 hours)

Christian's elimination of Jericho was priceless. Nash/HHH was pretty bad. I thought the women had the match of the night.


---

Reserved for future use.
The King of Keith
Lap cheong



Since: 4.11.02
From: Winchester, VA

Since last post: 1287 days
Last activity: 1287 days

#4 Posted on
Much better show than I expected. The one image I will see over and over when I think about this PPV will be Brock driving that forklift out of nowhere, getting on top of it, and his superman leap from the top of it to the ring. THAT is how you pop a crowd.


---

Yes, I like HHH! What's so wrong with that?
Tenken347
Knackwurst



Since: 27.2.03
From: Parts Unknown

Since last post: 10 hours
Last activity: 8 hours

#5 Posted on
Can someone post the full results?
AWArulz
Scrapple



Since: 28.1.02
From: Louisville, KY

Since last post: 14 days
Last activity: 2 days

#6 Posted on
Originally posted by Tenken347

---

Can someone post the full results?

---
http://wienerboard.com/threadx.php/id=12205
---

We'll be back as soon as order is restored.....
redsoxnation
Scrapple



Since: 24.7.02

Since last post: 1817 days
Last activity: 1817 days

#7 Posted on
Lesnar wins the main event after destroying Slug at the end of SD? Well, it only took a year for the 'brilliant' writing staff to realize there was a pattern and to finally deviate from it.


---

The Luftwaffe: The Washington Generals of the History Channel.
Phantom
Frankfurter



Since: 17.3.02

Since last post: 3713 days
Last activity: 3689 days

#8 Posted on
Since there doesn't seem to be much discussion of it – did anyone else actually watch it? It wasn't too bad – not worth $35, but at the same time worth the price of admission to the local bar. The IC match and the Eddy/Tajiri vs. Team Angle match were both terrific (and I was marking out like a madman when Christian eliminated Jericho), and seeing Show get hauled out on a forklift was hilarious. The Piper/Jericho faceoff was also great.
Ringmistress
Lap cheong



Since: 15.1.02
From: Philly

Since last post: 4012 days
Last activity: 4012 days

#9 Posted on
CHRISTIAN~!


---

?!
dMr
Andouille



Since: 2.11.02
From: Edinburgh, Scotland

Since last post: 746 days
Last activity: 133 days

#10 Posted on
Originally posted by Phantom

---

Since there doesn't seem to be much discussion of it – did anyone else actually watch it?

---


Yup, and I'm glad I didnt have to fork out for it. Nothing that awful, but I've been more entertained by several episodes of RAW and SD lately.

Ladder match fell a bit short of the standards set in the past.

6 man tag was a decent opener I guess.

Womens match was pretty good. Still would question the inclusion of Jackie though.

Mr America/Piper was piss poor but that was kinda to be expected.

Frenchies vs Test/Steiner was better than anticipated. I'm almost in danger of adding Test to the list of 'wrestlers I secretly enjoy watching'.

IC battle royal was pretty good and set up a Booker/Christian feud quite well.

HHH/Nash was pretty lousy. One day I'll understand why they continue to through returning 'stars' into main events straight off the bat but until then I'll make me a coffe when said matches are on.

Show/Lesnar hovered between 'hmmmmm' and 'pffft' with a couple of decent spots. Not awful, but not great.

Like I say wasn't a bad show, just nothing particularly memorable.


---

"People demand freedom of speech to make up for the freedom of thought which they avoid."
- Soren Aabye Kierkegaard
Ringmistress
Lap cheong



Since: 15.1.02
From: Philly

Since last post: 4012 days
Last activity: 4012 days

#11 Posted on
Well, I'm glad that I didn't have to pay either. As usual my bro taped it for me. I came out of it the same way I came in, pretty much. I do have two things to consider. First, my props to Christian. Second of all, I can't believe I'm saying it, but Sable looks better now than she did back in the day. She was well toned. Maybe there's truth to the stuff about Torrie being "bloated", hehe. Uh, not much else here. Um...let's just say there's nothing here that justifies $35. As far as Steph goes, since she was only in one segment, I don't care what happens with that. Nothing? Something? Whatever. Since it's the last joint PPV for a while, I expected all 3 GMs to do, you know, GM stuff. Not puke all over the crowd. That's about it. I'm just glad I forked for the AJW tape (which I'm still waiting for) instead of this.

Ringmistress


---

?!
Torchslasher
Knackwurst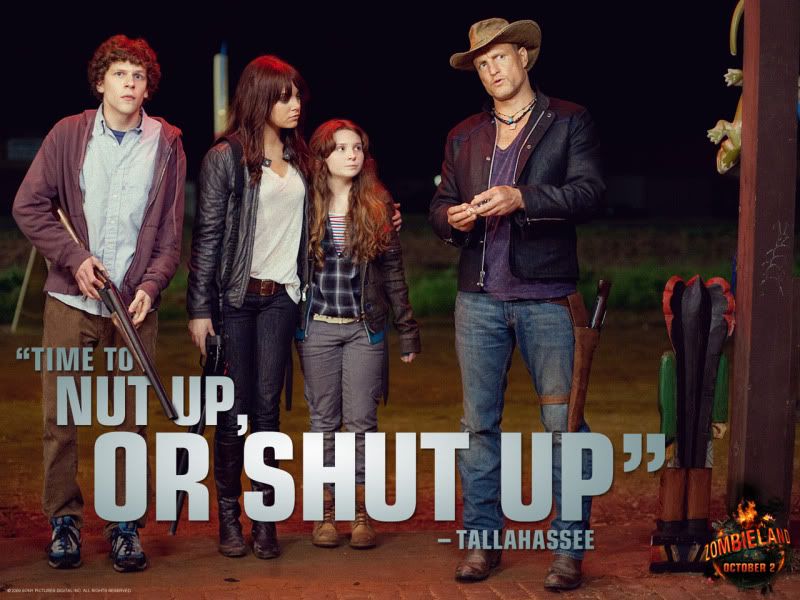 Since: 17.1.02
From: New F'n Jersey

Since last post: 102 days
Last activity: 101 days

#12 Posted on | Instant Rating: 6.44
You know, I give up. I tried to see HHH's side in some of the recent results, but last night was awful. It was a Steiner/HHH Royal Rumble redux, complete with bad wrestling and a finish that nobody wanted. Hell, Nash didn't have trouble jobbing last month. They could have had HHH lose as well, and still set up the rematch for Bad Blood just as easily.

I just don't get making the marks even more upset with HHH matches (seeing as how most smarks gave up on Trips long ago). I wonder if Triple H will sell this injury for longer than the car crushing from SurSer.

Well...at least Christian won. That's what a 4.9 quarter hour will get you I guess.


---

The Hurricane main eventing a Raw show? See, the WWE is listening to the 'Net. Well, they're listening to me anyways. Look for the next push to go to Molly.
ShotGunShep
Frankfurter



Since: 20.2.03

Since last post: 3875 days
Last activity: 3761 days

#13 Posted on
I was surprised at the Quality of Judgment Day. It was better than I expected. I didn't like the ladder match however, and I was really looking forward to that. It wasn't smooth. Tajiri, didn't do too good of a job, and the other guys didn't do a good job setting up for Tajiri.

The HHH/Nash match was shit, plain and simple. I'm a HHH fan, what was the point of this? I mean, maybe if at the end HBK attacked Nash or something, but no, just a little shove by Nash. It was a pointless match.

Why was the women's championship after the World Heavyweight championship?

The stretcher match was ok, nothing too great. Good job to Brock on that dive. Big Show got winded fast in that match.

On the more positive side, those French guys are pretty hilarious, prancing around like fairies, but enough with the whole, Test and Steiner thing.

Austin and Bischoff was pretty funny, when Bischoff was sipping the tallboy, some fan yelled PUSSY!

I'm one of Cena's biggest fans, but his rap sucked. He can't always rely on the last line as a fan yelled (dick) or (fuck), and he usually doesn't.

Umm, that's all I think. Oh yeah, the big Valbowski is back
I hope that marked us all out.

hebtheeagle
Tocino



Since: 17.12.02
From: Youngstown, Ohio, USA

Since last post: 4888 days
Last activity: 4873 days

#14 Posted on
I am quite possibly Jericho's biggest fan ever, and I had to admit that what Christian did to Y2J in the battle royal was one of the funniest things in the WWE this year.

Christian...1/2 the reigns of Edge...twice the skills.


---

If Rob Van Dam is the whole fucking show, I am the whole fucking poster!
darkmatcher
Bockwurst



Since: 12.2.03
From: New York, USA

Since last post: 4013 days
Last activity: 3089 days

#15 Posted on
Originally posted by hebtheeagle

---

Christian...1/2 the reigns of Edge...twice the skills.

---


Um, Christian is good and all. But, no.

-I mean, maybe if at the end HBK attacked Nash or something,--

How would that make sense?

(edited by darkmatcher on 19.5.03 1239)

---

fear hamburglar...
theUnseenPower
Linguica



Since: 21.10.02
From: London

Since last post: 5128 days
Last activity: 5124 days

#16 Posted on
Christian winning the IC title in that fashion would justify the fee for any PPV.


---

Now can u dig that

I have never been wiener of the day; stop holding me down!
Ender
Blutwurst



Since: 2.1.02

Since last post: 5302 days
Last activity: 3232 days

#17 Posted on | Instant Rating: 10.00
Big Show-Brock is a strong possibility for my MOTY vote. I haven't been so into a match in a long time. I think that anyone who didn't think that that match was really well wreslted by BOTH workers should take a step back and stop judging Big Show and Benoit on the same scale.

BRING BACK THE CHEIF! He was great! Val is not.

The segments were very silly all throughout. A lot of the stuff going on in the show felt like things they could have done on Raw/Smackdown instead of on a PPV. While we get 30 minutes of segments, we only get 6 minutes in the opener. That was annoying.

Seeing Tajiri in the Ladder Match bothered me. He's no where near the same wrestler/character he was near the end in ECW when he was mega-over. Instead, he's a comedy character. ... Notice that's about all we get these days outside the main event?

Speaking of the ladder match, it was one of the worst matches on the show. I didn't care for it at all. Lose the gimmick for a while, guys. It means nothing right now.

The womens match was nothing special. There have been much better contests on Raw between the same ladies. I don't see what some people are talking about when they say it was the best match of the night, considering the main event was, at least, **** (out of 5).

Though, I guess I just have a different opinion from many on this board... oh well.


---

Gotta love ads... Get MY music at http://artists.mp3s.com/artists/331/dj_fromlo.html
OMEGA
Lap cheong



Since: 18.6.02
From: North Cacalacky

Since last post: 3279 days
Last activity: 884 days

#18 Posted on
Not nearly as bad as I was expecting. But like someone else already said: It's amazing what low expectations can do for a show.

Cena/FBI d. Benoit/Rhyno/Spanky:
Good, but WAAAAAY too short. Poor Cena. Going from WWE Title match to opening match in three weeks. Poor Benoit. Going from being considered for the WrestleMania main-event to opening match in two months. Oh well. Spanky was awesome. And Cena fucking RULES (especially on the mic). WORD-FUCKING-LIFE!!!

La Resistance d. Steiner/Test
Blah. Just a way to build toward the oh-so-exciting Steiner v. Test match next month. Next.

Guerrero/Tajiri d. Team Angle
Very good match. The spot with Benjamin jumping off the ladder, over Haas, and on to Tajiri's back was excellent. The ending spot with the mist was cool too. All four guys did a great job. Glad to see Tajiri with some gold around his waist.

Christian won the battle royal
WAY too quick at the beginning. Poor Lance Storm: being forced to play Bushwhacker Luke tonight. *sigh* I'm sad to see the Val Venis character back. I love Morley, but the Venis character is played out, and way too 1999 to work in 2003. The spot with Christian dumping Jericho in mid-lionsault was excellent. I never saw it coming. Like Tajiri, I'm glad to see Christian with some gold around his waist. Even if it is only for a month.

Torrie Wilson won the bikini contest
Whatever I've said about Sable looking old, I take back. She was fucking hot, last night. Even better then my girl, Torrie. Fans cheered Sable, and even booed Torrie. Yet, Torrie still won. It's always nice to see Torrie wearing nothing but a string. But we've seen them both in Playboy wearing nothing, so the thrill is kinda' gone. The lesbian angle does not look promising.

Hulk Hogan d. Roddy Piper
Horrible. Please stop putting these guys on my TV. Next.

Triple H nc. Kevin Nash
Horrible. Nice heterosexual purple tights and boots there, Hunter. He should have borrowed Spanky's sunflower shirt to look REALLY manly! Michaels and Flair were twice as over as Hunter or Nash. Interesting, isn't it? I guess we're forced to sit through another match with these guys next month. Whoop-dee-shit!

Jazz d. Trish, Jacqueline, and Victoria
Good match. The RAW women are just so awesome in the ring (well, three of them). Kudos to Trish for that insane bump she took at the end.

Brock Lesnar d. Big Show
This match suprised the hell out of me. I was expected to be bored shitless, but I was actually thourougly (sp?) entertained the whole way through. The visual of Brock Lesnar driving the forklift throught the set and down to the ring like a drunkard kept me up laughing all night long. Great spot with Lesnar jumping off the forklift and hitting a lariat on Big Show. This match was MUCH better than it had any right to be, and my respect for Lesnar has gone up higher than it already was.

Overall, the show wasn't horrible, but not worth 35 bucks either. Try and download the ladder, women's, and stretcher matches from Kazaa or something, and leave the rest behind.


---
Net Hack Slasher
Banger



Since: 6.1.02
From: Outer reaches of your mind

Since last post: 4927 days
Last activity: 3347 days

#19 Posted on
I ALWAYS pay for my PPV's. I always put some money out to watch the PPV's. (kind of a moral thing) EXCEPT this time, I just couldn't bring myself to pay one red cent for this bullshite card. Nash/HHH!, Bikini contests!, Piper!. No way, couldn't do it. First time in a long time I didn't watch it live... But a friend of mine did tape it (without me asking for it) insist that I watch it, so I did tonight. And man did it match my low expectations.

-Pulumbo/Stamboli/Cena v. Kendrick/Benoit/Rhyno- I was happy to see this match added but a match that clocked under 4 minutes which means about a minute for each guy in the ring. Whatever!

-La Resistance vs. Steiner/Test- A 6 minute match, I thought there 6man tag on Raw was more entertaining. This was pretty average which I guess it's good seeing who the are involved. The french guys are pretty entertaining though.

-Eddie/Tajiri vs. Team Angle- Did Team Angle seem totally out of place in this match. Eddie was fantastic and Tajiri pitch hit pretty well for this match. Nice ending spot. Eddie did his normal fabulous ladder spots much like his match with Edge. An good leapfrog spot by Team Angle but on the most part it looked slow but I give credit for the guys for just doing a dangerous ladder match.

-IC Title Battle Royal- Val Venis is back! Talk about great character development for Sean Morley. Let's just rehash a go no where gimmick from 2 years ago... Battle Royals are way down on my list as favorite gimmick matches. I find them boring and this one with the exception of one spot was like all other Battle Royals. Half the participants were gone in the first 2 minutes including Morley (who I personally thought was going to win and take the title over to Smackdown. That might have made things interesting but no lets go back 3 years and redo the same old crap). Interesting Final 4 pairing with Bookdust and Christian & Jericho in it which they had a great feud months ago. Ingenious spot of Christian eliminating and outsmarting the Team Captain Jericho, it freaked out me and the live crowd. I found the ending dumb, they could have done a more clever heel cheat win then that.

-Bikini contest- Lilian what are you doing! She should stay far away from this segment! Even though she looked sexier then the two participants... Sable got more cheers then Torrie, which really shows what an awesome face/heel job these two have been doing. Torrie strips down more and Tazz announcers her the winner without questioning the crowd this time. Torrie kisses Sable which washed away the entire month of "build" for this feud. Both of these women annoy the hell out of me.

-M. America vs. Piper- Look who's here Roddy Piper, the man who bashed WWE for using sex and said he wouldn't sign because of it. Look who he's following, HA... I usually enjoy Hogan matches more then most because I'm just a fan and buy into the whole "Hogan mystique" But this is not the case, this was so bad that no mystique could save it. It was sad 5 years ago this crossed the line of pathetic, shameful. It was so bad.

-Nash vs. HHH- My gawd this is looking like a Hero's of wrestling PPV. This match was as awful as I thought it would be. Nash is pathetic, he is slow and tired. The ref took more bumps then either of them. 5 ref shoves, the crowd was starting to boo out of boredom when Nash got his slow offense in. This is a world title match! Phuckin Sad... Big Leech Kevin Nash was in normal sucking form. HBK comes out to a main event importance pop. Big Leech comes out with apathy. Big Leech wrestles his match and I think the crowd would boo if they weren't put to sleep first. Nash can't work a match and isn't over so why the phuck is this piece of shite working world title matches. OH yeah Best buddies porking the bosses daughter.

-Jazz v. Trish v. Victoria v. Jackie- Finally we get some damn athletes out in the ring. I enjoyed this match (maybe because the hour before this was nothing but total garbage). They knew they had 5 minutes and used it very well. Great mix of quick pace and some very good tech work. I did like the double submission Jazz on Trish, Jackie on Victoria. I thought they were going to do a double tap thing but Trish got to the ropes. I thought the 4-way match was going to end up confusing but they all seemed on their game... Trish's face first bump over the top rope to the floor was one or THE most amazing women bump I've ever seen. What a memorable bump from Trish, that was just over the top amazing. Border-lining on maybe too dangerous.

-Lesner vs. BigShow- I'll give credit to this World Title match at least the champion can pop a crowd during a match, which there was no way in hell the Raw Title could do that. There were some over the top fun spots here. It looked like it was all Brock here. Brock riding the forklift was funny.

-otherstuff- Austin/Bischoff I could handle it on Raw, but seeing the opening match get 3 minutes and having the segments over and over again, very lame... Looks like the start of Steph and HHH back together. The JOY!... Piper/ Jericho confrontation was okay... Hogan/Hurrican backstage was okay as well

You have 2 rosters too choose from and THIS is the best you can do. On the positive, the women match was better then expected and Trish's insane bump was a highlight. Some of Brocks spots were good in the main. Jericho elimination was ingeniously planned even though the Battle Royal as a whole was weak and some of the spots and the finish of the ladder match was good even though I'd place that match falling under expectations... But the rest of the card was a total joke. Nash must have no shame to walk in that locker room, he should be embarrassed to look anyone in the eye from a bloody Jericho to a Trish spitting out teeth to more qualified men like RVD & Booker. And knowing that horrible ability he has and is in a main event spot, man I'd be embarrassed, I'd be ashamed. But Nash never seems to have any pride so he'll continue leaching off his friends and company.




---

cause there's limits to our liberties.
'Least I hope and pray that there are,
cause those liberal freaks go too far.

I'll crush all opposition to me
And I'll make Ted Kennedy pay
If he fights back, I'll say that he's gay
darkmatcher
Bockwurst



Since: 12.2.03
From: New York, USA

Since last post: 4013 days
Last activity: 3089 days

#20 Posted on
Why is Trish taking an insane bump a highlight? Your favorite walking barbie doll falling to the floor and busting her mouth bloody is something that excites you? Now unless you're like me and just enjoy seeing living barbie dolls, who advanced up their position simply by looking good get hurt, I don't understand it.

Trish is a great bumper but she's not a great wrestler. Anyone can bump. Its amazing some people show more respect to good looking chicks than to actual wrestlers who've done something for this business(I don't just mean Nash here).

And if you're offended by my Trish comments NHS, serves you right since you basically shit on the existence of one of my favorite competitors. Tough poo call us even.

(edited by darkmatcher on 19.5.03 2210)

---

fear hamburglar...
Pages: 1 2 Next