JimBob Skeeter
Bierwurst



Since: 2.1.02
From: MN

Since last post: 315 days
Last activity: 274 days

#1 Posted on | Instant Rating: 8.00
Because the man deserves a thread of his own:




http://www.kare11.com/news/article/934325/396/Jim-Thome-hits-600th-home-run

DETROIT -- Jim Thome's back was aching, his toe was throbbing and his quad was cramping, turning his pursuit of 600 home runs into a painful endeavor that made him wonder if he would even reach the milestone before season's end.

On Monday night, Thome finally harnessed the power again in that pure left-handed swing of his, sending two home runs sailing over the fence at spacious Comerica Park. When No. 600 disappeared over left fielder Delmon Young's head in the seventh inning, Thome raised his right fist while rounding first base.

His quiet chase, which seemed to vanish from baseball's consciousness as injuries slowed him down, was finally complete.

"You dream about it but when it finally happens it's kind of surreal," Thome said. "It's a neat thing, it really is."

The 40-year-old Thome became the eighth player to reach 600, hitting a two-run homer in the sixth inning for No. 599, then a three-run shot in the seventh. The milestone came on a 2-1 pitch from Daniel Schlereth.

Both homers were hit to the opposite field. When No. 600 went over the fence, the crowd in Detroit came to its feet to applaud Thome. Only Babe Ruth needed fewer at-bats to reach 600, doing so in 6,921. Thome's milestone came in No. 8,167.
Thome's 65 home runs against Detroit are his most against any team.

The Tigers posted a congratulatory message on the scoreboard after Thome's homer, and the Twins came out to greet him at home plate.

Fighting injuries during a frustrating season in Minnesota, Thome hasn't received nearly the amount of national publicity that his predecessors who reached the milestone did. Even Derek Jeter's accomplishment of 3,000 hits earlier this season dwarfed the attention Thome has been getting for a chase that's far more rare.

Only seven hitters have hit more home runs than the burley Thome: Barry Bonds, Hank Aaron, Babe Ruth, Willie Mays, Ken Griffey Jr., Alex Rodriguez and Sammy Sosa. Rodriguez joined the 600-homer club last August.

"Welcome to the club," Mays said in a video shown on the Twins' television broadcast.

Unlike Bonds, Rodriguez and Sosa, Thome has eluded suspicion of using performance-enhancing drugs. His country-strong physique was never chiseled like some of the hulking sluggers who proliferated his generation.

From the moment he belted his first homer - off Steve Farr on Oct. 4, 1991 - to the big one on Monday night, Thome has always seemed like a natural.

It was perhaps fitting that Thome reached No. 600 in a matchup of AL Central rivals. He hit 334 home runs with Cleveland and 134 with the Chicago White Sox.

As he rounded the bases, his teammates poured onto the field and his family, including his father, wife and children met him at home plate.

"I thought of my mother," Thome said. "She must've been looking down upon us. And being there with us. I know she's here in heart and spirit."

Thome is the oldest person to hit his 600th homer. Sosa previously held that mark at 38 years, 220 days. He reached the milestone in 2007.

Since signing with the Twins before last season, Thome has been a popular figure at Target Field - both in the clubhouse and for the paying customers in the seats. He hit 25 home runs last season in just 276 at-bats, many of them moon shots that sailed high into the Minneapolis air and caused players, coaches, fans and everyone else to shake their head in amusement and astonishment.

This season has been more of a struggle. He's been bothered by the injuries to his toe, oblique and quadriceps. His milestone homer was only his 11th of the year in his 185th at-bat. But when healthy, he's still as capable as anyone of putting a powerful swing on the ball.

Rodriguez needed two weeks to hit No. 600 after reaching 599 last year. Thome waited one inning.

After a lineout and a single in his first two at-bats, Thome lifted a drive to left-center off Rick Porcello in the sixth, breaking a 3-all tie. That homer went an estimated 412 feet. His 600th was shorter. For a moment, it appeared Young might have a chance to make a play on the ball, but Young - who was traded from the Twins to the Tigers earlier in the day - could only watch as his former teammate's hit sailed into the Detroit bullpen.

Before Monday's game, Thome hadn't homered since Aug. 4. Thome has hit at least 20 homers in 17 of his last 18 seasons - the only exception was 2005 when he hit seven in only 59 games for the Philadelphia Phillies.

He revived his career with the White Sox after that, homering 42 times in 2006.


Promote this thread!
spf
Scrapple



Since: 2.1.02
From: The Las Vegas of Canada

Since last post: 1706 days
Last activity: 99 days

#2 Posted on | Instant Rating: 5.34
Congratulations to a true class act. First ballot HOF in my book.


---

2007 and 2008 W-League Fantasy Football champion!
Big Bad
Scrapple



Since: 4.1.02
From: Dorchester, Ontario

Since last post: 563 days
Last activity: 132 days

#3 Posted on | Instant Rating: 7.45
Thome is the rare slugger from this era who will coast into the HOF on the first ballot. For one, he's never been linked to steroids and two, there are few (if any) ballplayers more widely liked and respected by the media and fellow players than Jim Thome. He is universally regarded as a super-nice guy, and I can attest to this myself.


---

"It breaks your heart. It is designed to break your heart. The game begins in the spring, when everything else begins again, and it blossoms in the summer, filling the afternoons and evenings, and then as soon as the chill rains come, it stops and leaves you to face the fall alone." --- Bart Giamatti, on baseball
CajunMan
Boudin blanc
No longer registered



Since: 2.1.02
From: Give me a Title shot!

Since last post: 3180 days
Last activity: 2317 days

#4 Posted on | Instant Rating: 0.88
1st ballot Hall of Famer for sure! Well deserved even if he ditched Cleveland like everyone else.
DrDirt
Banger



Since: 8.10.03
From: flyover country

Since last post: 982 days
Last activity: 884 days

#5 Posted on | Instant Rating: 9.71
Originally posted by CajunMan

---

1st ballot Hall of Famer for sure! Well deserved even if he ditched Cleveland like everyone else.

---


What he said. I ws really sad when he left the Tribe. Good for him.


---

Perception is reality
supersalvadoran
Sujuk



Since: 10.1.08
From: westbury, new york

Since last post: 1386 days
Last activity: 353 days

#6 Posted on | Instant Rating: 3.99
He's definitely a HoFer and I don't even understand why ESPN is trying to question it. I'm not one to criticize the network but their debates on Thome the last day or so have just been mind numbingly stupid.


---
It's False
Scrapple



Since: 20.6.02
From: I am the Tag Team Champions!

Since last post: 836 days
Last activity: 82 days

#7 Posted on | Instant Rating: 6.84
Congrats! Very happy for the man.


---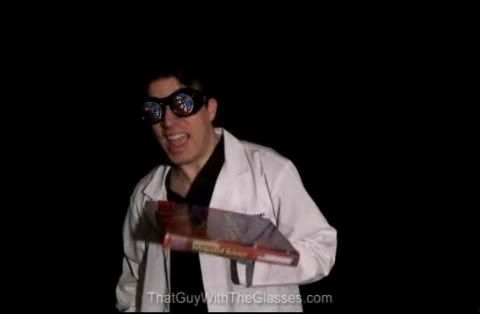 "I brought SCIENCE!"
Lexus
Andouille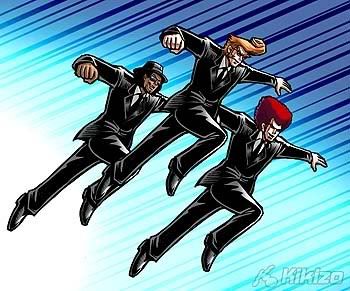 Since: 2.1.02
From: Stafford, VA

Since last post: 99 days
Last activity: 76 days

#8 Posted on | Instant Rating: 5.00
Originally posted by supersalvadoran

---

He's definitely a HoFer and I don't even understand why ESPN is trying to question it. I'm not one to criticize the network but their debates on Thome the last day or so have just been mind numbingly stupid.

---


Hey, they're discussing it and keeping the story alive. Thome deserves HoF first ballot.


---

"Laugh and the world laughs with you. Frown and the world laughs at you."
-Me.
JimBob Skeeter
Bierwurst



Since: 2.1.02
From: MN

Since last post: 315 days
Last activity: 274 days

#9 Posted on | Instant Rating: 8.00
And his first at bat his next game gets another homer. Look out, Sosa!
Reverend J Shaft
Toulouse




Since: 25.6.03
From: Home of The Big House

Since last post: 75 days
Last activity: 8 days

#10 Posted on | Instant Rating: 3.65
Dear Tigers,

I know Thome might not be around much longer. However, we would greatly appreciate it if you would WALK HIM EVERY TIME* he comes to bat in the future.

Sincerely,
Tigers Fans Anticipating The Twins Costing Us Another Division Title

*yes, even when the bases are loaded