JoshMann
Andouille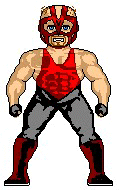 Since: 17.11.03
From: Tallahassee, FL

Since last post: 3604 days
Last activity: 3602 days

#1 Posted on | Instant Rating: 3.49
WALTHAM, Mass. - Danny Ainge's reshaping of the Boston Celtics (news) clashed with Jim O'Brien's view of the team. So, O'Brien became part of that makeover.

O'Brien stepped down Tuesday with his team in a 2-5 slump with players Ainge brought in since taking over last May 9 as executive director of basketball operations.

Ainge wants a younger team with more offense that can become a consistent contender even if it means taking a step or two back now. O'Brien relied on veterans and defense and cared more about this season's record.

"The philosophical differences, I thought, were much smaller than Jim thought," said Ainge, who had given O'Brien a two-year contract extension through 2005-06. "I was willing to work through those. Jim did not see that long-term vision that I saw."

Now John Carroll, O'Brien's assistant, will get a chance to pursue that vision as interim coach and will have that job for the rest of the season, Ainge said.

"He's done a great job as an assistant coach to this point," Ainge said.

Carroll, who makes his debut Wednesday night against Detroit, was in his seventh season as a Celtics assistant and had been head coach at Duquesne from 1989-95.

Assistant coach Dick Harter, a defensive specialist, was let go.

O'Brien was an assistant when he became head coach on Jan. 8, 2001, after Rick Pitino stepped down. O'Brien led the Celtics to a 139-119 regular-season record and to the Eastern Conference finals and semifinals the past two seasons.

Celtics owner Wyc Grousbeck praised O'Brien and said the former coach felt the reconstructed team might be better off with someone else leading it.

"He was not sure he's the man for that job," Grousbeck said. "He didn't want to take our money and our time under false pretenses."

When Ainge was appointed, O'Brien voiced strong support.

"I think it's wonderful. I think it's a great move by our owners," O'Brien said. "In the future, people will look back, I think they will think it's a real step forward and a turning point for our franchise."

On Tuesday, a call to Lonnie Cooper, O'Brien's agent, wasn't returned.

The hiring of Ainge was the first of many changes for the Celtics, who have just three active players — Paul Pierce, Mark Blount and Walter McCarty — who were on the team last season.

Ainge traded Antoine Walker to Dallas on Oct. 20, then sent veteran team leaders and defenders Eric Williams and Tony Battie to Cleveland on Dec. 15. He also worked with players at practice and made suggestions to O'Brien about who should play.

Ainge said it was his "prerogative" to make suggestions, just as it was proper for O'Brien to voice his opinion about potential trades.

Ainge's preference for young players, such as first-round draft pick Marcus Banks, "is an understandable difference" between him and O'Brien, Ainge said.

Instead, O'Brien used Mike James at point guard while Banks was his primary replacement.

"We felt there was a ceiling on the success of the old players," Ainge said. "So we didn't always agree on the players who should be on the court."

The Celtics are 22-24 and in second place in the weak Atlantic Division. The first-place team, the New Jersey Nets (news), fired its coach, Byron Scott on Monday. Two other Atlantic Division coaches, Don Chaney of New York and Doc Rivers of Orlando, also were fired during the season.

But Ainge said he was surprised that O'Brien offered his resignation Tuesday morning during one of their regular meetings to discuss their philosophical differences.

"This isn't exactly how I thought this day would end," Ainge said.

O'Brien was "100 percent on board" with the trade of Walker to Dallas, Ainge said, but didn't fully support the trade with Cleveland that brought Ricky Davis, Chris Mihm and Michael Stewart.

"He understood the trade from a logistical standpoint," Ainge said. "But, again, I had a longer-term vision than Jim O'Brien had."


(edited by Blanket Jackson on 28.1.04 1311)

---
Welcome To The Bryant Street Theater...have a Fruit Roll-Up
Promote this thread!
Alessandro
Lap cheong




Since: 2.1.02
From: Worcester MA

Since last post: 51 days
Last activity: 5 days

#2 Posted on | Instant Rating: 3.04
Here's a GREAT article on the whole O'Brien/Ainge dynamic ...

http://www.hoopsworld.com/article_6977.shtml




---

Alessandro "Hercules" Boondy

Just so you guys know: 75% of this crap [you read on the internet] is made up, either by the writer, or the wrestler the writer is getting the dirt from. Just so you know. -- Tammy Sytch, from Hyatte's Dec. 29th column, with one of the smartest lines I've ever read on the 'net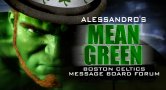 redsoxnation
Scrapple



Since: 24.7.02

Since last post: 1791 days
Last activity: 1791 days

#3 Posted on | Instant Rating: 5.15
Considering the 'brilliant' moves made by this ownership group since they took control in January 2003, I'm starting to miss the stewardship of Thanks Dad Gaston.
O'Brien carried this team by coaching every possible win out of it for 3 years to bring it back to respectability, and then Ainge keeps pulling the rug out from under him. This might actually be a darker day in Celtic history than when Chris Ford (who, much like O'brien coached every win out of his team) was fired for M(inor)L(eague)Carr(bomb). Because at least the joke that was M.L. put us in the position to have a shot of getting the Duncan ping-pong ball. Unless Okafor turns out to be the next great center, than there is no resurrection player available to encourage tanking games.


---

Proud to have been a participant in the most spectacularly stupid group efforts on this forum.