It's False
Scrapple



Since: 20.6.02
From: I am the Tag Team Champions!

Since last post: 923 days
Last activity: 169 days

#21 Posted on | Instant Rating: 4.51
Originally posted by BoromirMark

---

And as for my own personal tastes, Wilbon infuriates me FAR more than Kornheiser. Wilbon knows jack about college football and his ignorant assumptions and opinions reinforce that. I also can't stand Wilbon's tendency to defend NBA players left-and-right without thought. While on the other hand, I could listen to Tony rant about clothing choice all day long.

---


You should hear TK on his radio show. He'll be the first to point out Wilbon's double standards with his hatred of the NCAA and NFL versus his vocal defense of anything NBA.

But just so I don't derail the thread too much more, who wants the UGLY DETAILS of what happened from an eyewitness?


---

"I was down there, outside across the street in my car picking up a girl at the end of the night. While i waited i saw a couple having an argument. I first thought it was a bad blind date that was having a kiss goodbye stalemate...but as i watched it unfold I could tell something bad was going to go down. It got heated fast. He was boxing her out every time she tried to get around him. He was d-ing her up like Gary Payton. He mirrored every side step she made. When my girl got in the car i told her we had to wait to make sure he didn't do anything to the woman. I honked my horn at one point as to say "Hey someone is here watching you" as an escalation deterrent and once that didn't work i was pretty sure the cops were going to be needed.

"She punched her code to get into the lobby of her building...and when she did that he fired the door open and followed her in..and that's when it began. Lucky for me her lobby was a giant glass one so i could continue to see everything that was going on when they went inside."

"She sat on a couch and he grabbed her by the hair and whipped her around a bit — ripped something out of her ear and shoved her around. With those actions I told my girl to call the cops and i went to the trunk of my cart to get my black wiffle ball bat to try and put the fear of god in him...but before i could do so he fired her into the elevator and they disappeared. Being the resourceful guy I am, I went up to the door and found out what floor they stopped at so i could relay that info to the cops. I'll tell you this much. the guy has a serious rage problem...[H]e was ripping stuff off the walls and firing it in the lobby too. some papers or something. i guess to show how macho he was."

---


And as for Mariotti's fate with ESPN?


---

Oh and there's this: Around The Horn is not filming this week, but ESPN is currently reviewing the situation before they make a formal announcement. But, as both Sports By Brooks and SI have already told you, word out of Bristol is that he's gone. Chances are probably good that he's written his last Fanhouse column as well — but maybe they'll let him do a farewell one to condemn his own actions as stridently as he's written about others in similar situations.

---


So long, Jay the Rat. And while we're at it, may you never befoul the 710 ESPN airwaves again, either!


---
odessasteps
Scrapple



Since: 2.1.02
From: MD, USA

Since last post: 2295 days
Last activity: 2262 days

#22 Posted on | Instant Rating: 6.64

It's sad what a shell of itself the WAPO currently is these days.

I picked up the sunday paper for the first time in forever last month and couldn't believe how thin and watered down it was. And now twice as much as when I used to get it every week.

And on-line is getting worse. The sports section is canvasing for "fan bloggers" this week. So, they want free content (presumably), while shrinking the sports section to about 6 pages a day.

They are even thinning out their on-line content. THey used to have a bunch of sports chats every week, now it's down to a daily chat with former editor turned columnist (and TK radio show harpy) Tracee Hamilton. No more Sports Bog. I don't even know if they are still doing chats for Boz or Willy Buns.


---

Mark Coale
Odessa Steps Magazine
ISSUE FOUR - OCTOBER 2009
It's False
Scrapple



Since: 20.6.02
From: I am the Tag Team Champions!

Since last post: 923 days
Last activity: 169 days

#23 Posted on | Instant Rating: 4.51
Since we've been getting on LeBatard quite a bit in this thread also, it should be noted that now he's also started piling on Mariotti


---

Mariotti represents a voice and face of the sports media for a lot of people who consume sports. He's a cartoon caricature, of course, no more representative of the entire industry than Terrell Owens is representative of his. Most sports journalists aren't him. But he'll do as a symbol today – loud, judgmental and wagging a parental, castigating and for-profit finger at the behavior of all those beneath him. When that guy falls off the soapbox, it is going to get noticed and celebrated, even if all the facts around his falling aren't in yet. And it isn't unreasonable for fans and athletes to say that ESPN should cover its own with the same hyperventilation and hostility it does all the fallen sports stars who made guys like me relevant in the first place.

---
---
Texas Kelly
Lap cheong



Since: 3.1.02
From: FOREST HILLS CONTROLS THE UNIVERSE

Since last post: 1091 days
Last activity: 253 days


ICQ:
#24 Posted on | Instant Rating: 3.16
Ladies and gentlemen, the following public service message is brought to you by your friends from D-Generation X, who would like to remind each and every one of you that if you're not down with that, we've got two words for you...
---

I love it when jackasses prove themselves to be exactly what they are. And I can't wait for his crass mug to be gone from my TV screen forever, so that only Stat Boy is there to hold the glass ceiling in place above Woody Paige and his near-transcendent awesomeness.


---
read a bunch of incoherent nonsense
now 52% more incoherent!
smark/net attack Advisory System Status is: Elevated
(Holds; June 18, 2006)
While the switch from Cena to RVD should alleviate some complaints, the inevitability of the belt's return to Cena (note where Summerslam is this year) and the poor initial showing by the new ECW are enough to keep the indicator where it is for now. The pieces are in place, though, especially on RAW, for improvements to be made to the IWC's psyche in the near future.
Reverend J Shaft
Toulouse




Since: 25.6.03
From: Home of The Big House

Since last post: 162 days
Last activity: 1 day

#25 Posted on | Instant Rating: 2.11
Sorry, couldn't resist.


spf
Scrapple



Since: 2.1.02
From: The Las Vegas of Canada

Since last post: 1793 days
Last activity: 186 days

#26 Posted on | Instant Rating: 5.16
I'm glad to never have had the need to vehemently refuse the kind offer It's False was pondering making.

Good riddance to a hypocritical, confused, angry, pointless windsock of a man.

And lest anyone think that Jay the Joke was persecuted for his having strong opinions and being willing to fight for them, here is one of my favorite pieces ever regarding the Windsock (blogs.chicagotribune.com). Eric Zorn compiling Jay's columns about the 2005 White Sox, showing how he would argue totally opposite points from day to day, every day with the same myopic vehemence. My favorite bit from this:


Originally posted by Windsock on 9/18/05

---

The Sox have been a house of cards all along ...It was unrealistic to think smart ball would hold up all season when the concept was so dependent on pitching. ... A recipe for October success, this is not.

---
Originally posted by Windsock on 10/20/05

---

What they've accomplished so far is incredible stuff, having established a blueprint for how to overhaul a franchise culture in a single offseason and how to play the game in the post-steroids era.

---
---

2007 and 2008 W-League Fantasy Football champion!
TheOldMan
Landjager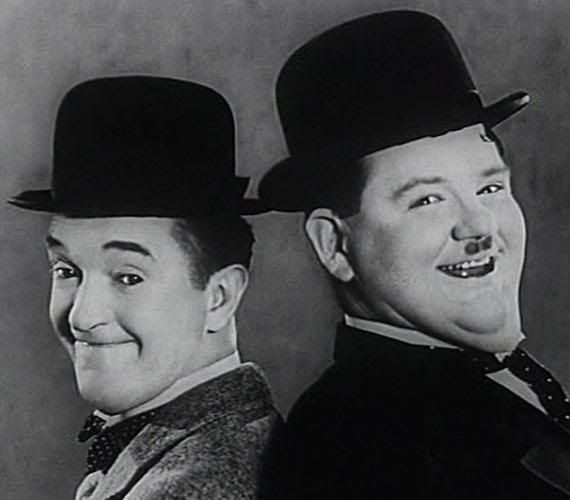 Since: 13.2.03
From: Chicago

Since last post: 2009 days
Last activity: 221 days

#27 Posted on | Instant Rating: 4.43
So I tuned into "Around the Horn" just to see if there would be any oblique reference to the incident, and I had to give them +10 for putting it into the show as a topic for 'debate'.

Of course they left the charge itself alone, and decided to talk about the backlash that ALL OF AMERICA is dumping on Mariotti. (I think that's fair as an editorial choice.) Blackistone said it was unfortunate, but Mariotti's a polarizing figure (meh). Paige went the "we who live in glass houses" route, we give strong opinions for a living.. (weak). (Cowlishaw was already eliminated.)

Bob Ryan was the fill-in, and talked about his own experience in getting suspended for a month for saying something stupid, and how it was only tolerable because of all the support he got from friends and colleagues. And how he feels sorry for Mariotti, who won't have that same help to get through this. (burn!)

Oh, yes. -100 to Tony Reali for not having the balls to score the round.


---

It's False
Scrapple



Since: 20.6.02
From: I am the Tag Team Champions!

Since last post: 923 days
Last activity: 169 days

#28 Posted on | Instant Rating: 4.51
Very gutsy of them to actually discuss the issue on ATH.

Having said that, this was a very subtle burial, but a burial nonetheless. Bob Ryan, in particular, was just brutal with his verbal kick in the gonads. This should confirm the world's worst kept secret: We've seen the last of Jay Mariotti on ATH.

(edited by It's False on 30.8.10 1518)
---

And Saint Attila raised the hand grenade up on high, saying, "O Lord, bless this Thy hand grenade that with it Thou mayest blow Thine enemies to tiny bits, in Thy mercy."
odessasteps
Scrapple



Since: 2.1.02
From: MD, USA

Since last post: 2295 days
Last activity: 2262 days

#29 Posted on | Instant Rating: 6.64

Unlike Ryan with the Jumanna Kidd thing, Ryan has lots of friends, including vocal ones like TK and Wilbon.


---

Mark Coale
Odessa Steps Magazine
ISSUE FOUR - OCTOBER 2009
supersalvadoran
Sujuk



Since: 10.1.08
From: westbury, new york

Since last post: 1473 days
Last activity: 440 days

#30 Posted on | Instant Rating: 3.93
FWIW, I heard ATH on the podcast and I agree with It's False in that it was a subtle burial. The weird thing though was hearing how badly Calishaw got dumped on for getting the Revis news wrong, even though he manned up and apologized right away. It felt as though he was getting punished even more than Mariotti. Maybe it was the way it came off listening to it rather than seeing it, but I thought they were being rather harsh to him.


---
Pages: Prev 1 2