Cerebus
Scrapple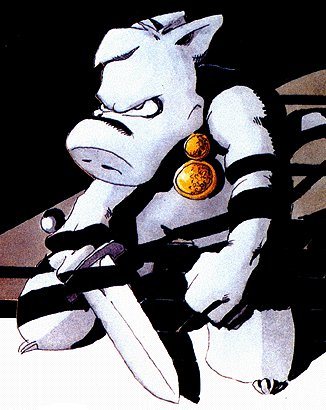 Since: 17.11.02

Since last post: 354 days
Last activity: 75 days

#1 Posted on | Instant Rating: 1.48
So far this year, we've gotten...

CHEMICAL BROTHERS - WE ARE THE NIGHT
THE WHITE STRIPES - ICKY THUMP
PRINCE - PLANET EARTH
UNKLE - WAR STORIES
WILCO - SKY BLUE SKY
DOLORES O'RIORDAN (from The Cranberries) - ARE YOU LISTENING
COWBOY JUNKIES - AT THE END OF PATHS TAKEN
AIR - POCKET SYMPHONY
MIKA - LIFE IN CARTOON MOTION (Don't laugh!)
APPLES IN STEREO - NEW MAGNETIC WONDER
THE SMITHEREENS - MEET THE SMITHEREENS: A TRIBUTE TO THE BEATLES
NICK LOWE - AT MY AGE

...and we still have new stuff from U2, POSTAL SERVICE, KULA SHAKER, PUBLIC ENEMY, MINISTRY! I'm sure there's others I havent even heard of yet, but DAMN! This year sure has a ton of music that I'll actually buy.
Promote this thread!
OlFuzzyBastard
Knackwurst



Since: 28.4.02
From: Pittsburgh, PA

Since last post: 402 days
Last activity: 378 days

#2 Posted on | Instant Rating: 5.23
Plus Spoon, Lily Allen, Amy Winehouse, They Might Be Giants, Rilo Kiley, The Nightwatchman, Fountains of Wayne and The Smashing Pumpkins' surprisingly good comeback album. So, yeah, I agree.

(PS: Mika is awesome)
ekedolphin
Scrapple



Since: 12.1.02
From: Indianapolis, IN; now residing in Suffolk, VA

Since last post: 10 days
Last activity: 11 hours

#3 Posted on | Instant Rating: 2.29
I'm working on compiling all or most of those songs into a YouTube playlist, but lemme say that, in my admittedly somewhat uneducated opinion, 1984 was a hell of a year* for new music as well.
"Against All Odds" by Phil Collins, "Girls Just Want to Have Fun" by Cyndi Lauper, "God Bless the USA" by Lee Greenwood, "Hello" by Lionel Richie, "I Want to Know What Love is" by Foreigner, "Like a Virgin" by Madonna, "Shout" by Tears for Fears, "Smooth Operator" by Sade, "Sunglasses at Night" by Corey Hart, "Thriller" by Michael Jackson, "What's Love Got to Do With It?" by Tina Turner, "When Doves Cry" by Prince... some damn good stuff there.
Not to mention
Chicago 17,
which debuted both "Hard Habit to Break" and "You're the Inspiration".
*-- of course 1984 also featured the death of Marvin Gaye, the breakup of The Police, the alien abduction of Michael Jackson (Robot Chicken reference) and the births of Avril Lavigne, Ashlee Simpson and Kelly Osborne, so I'm not saying it was
all
good for the music industry. And yes, I
did
have Wikipedia help on this one.
(edited by ekedolphin on 4.8.07 0229)
---
"Forget belief systems. Forget about the parameters of rational thought as it so smugly is called. Feel, my friend-- feel!"
--KARR, Knight Rider episode "KITT vs. KARR"
Remembering Chris Benoit (1967-2007) and Eddie Guerrero (1967-2005)
Fan of the Indianapolis Colts (Super Bowl XLI Champions), Indiana Pacers and Washington Nationals
Certified RFMC Member-- Ask To See My Credentials!
It's False
Scrapple



Since: 20.6.02
From: I am the Tag Team Champions!

Since last post: 92 days
Last activity: 30 days

#4 Posted on | Instant Rating: 4.64
This is the reason right here I need to avoid the mainstream radio. Are any of these cool songs from these cool bands going through my radio stations? Am I getting the Smithereens, Amy Winehouse, or They Might Be Giants? Nope! All I get on my radio is total junk like Sean Kingston, The Killers (a good band with a BAD sophomore album), Nickelback, Fergie, and Will.i.am (and if you haven't heard THAT insipid song yet, you will. Start coping with the fact that THIS will be the new club anthem). And on an aside, the top three slots for Worst Song of the Year might all come from various Black Eyed Peas.

I really should start listening to Indie 103.1 FM.


---

The Wisdom of Homsar:
AaAaAaAaAaAaA! Caramel corn for president, please!
Big Bad
Scrapple



Since: 4.1.02
From: Dorchester, Ontario

Since last post: 3 days
Last activity: 2 hours

#5 Posted on | Instant Rating: 4.10
Not sure where you're getting your info on the new U2 album, but it isn't expected until 2008 at the earliest.


---