ManiacalClown
Landjager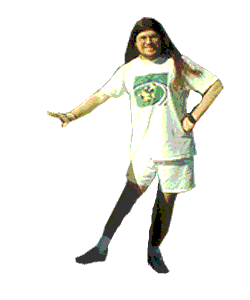 Since: 2.1.02
From: Houston, TX

Since last post: 2589 days
Last activity: 2588 days

#21 Posted on | Instant Rating: 0.00
This all sounds like a really dangerous, potentially disastrous move. But, hey. Split happens!


---
PWG - Project Worship Gangrel
Rush4Life
Kolbasz



Since: 2.1.02
From: Tacoma, WA

Since last post: 362 days
Last activity: 28 days

#22 Posted on
I am kind of indecisive about the split. On one hand, yes there would be more time to develop feuds for upcoming PPVs and who would not want to see a Starrcade or a Fall Brawl with WarGames again? It felt weird not watching Starrcade for the first time in years this last month. And yes, there is a lot of talent out there not being used. But to swing things the other way, I am sure that ship jumping would become commonplace thus you would need a scorecard just to see who is where. I would rather not try to keep track of who went where at what time and all that. I would just like to see some good angle development, good matches on TV and titles remaining with wrestlers for a good period of time, giving the belts credibility they once had. Too much to ask for eh?


---

Rush4Life

"I believed what I was told, I thought it was a good life, I thought I was happy. Then I found something that changed it all...." -Anonymous, 2112
TheMarketingMajor
Bauerwurst




Since: 2.1.02
From: University of Pittsburgh, UNITED STATES OF AMERICA

Since last post: 6250 days
Last activity: 6201 days

#23 Posted on
Ask for whatever you want.

It seems like nobody in the WWF is listening to what the fans want these days anyhow.

With that in mind, I request that He Hate Me be appointed the next winner of Tough Enough 3.



---

Here we go Stillers......Here We Go!!!
The Vile One
Chourico



Since: 3.1.02

Since last post: 6488 days
Last activity: 6365 days

#24 Posted on
WWF has no excuse for not using and developing their large amount of talent. Why? Because they constantly fill up their tv with crap like Mae Young stripping, the latest McMahon dysfunction, video recaps of Mae Young stripping, Stephanie crying for some reason, video recaps of the video recaps of Mae Young Stripping, Vince McMahon gulping, video recaps of the video recaps of the video recaps of Mae Young stripping, Steven Regal's green urine, etc. Anyone seeing a trend? WWF pretty much wastes over half their tv time on stupid crap and their complaining about how hard it is to devote so many hours of television with so much talent. Bastards.
Ubermonkeys
Frankfurter



Since: 2.1.02
From: Michigan

Since last post: 5561 days
Last activity: 5436 days

#25 Posted on
Here's to hoping that they find SOME excuse to destroy the few tag teams left! Billy here, Chuck here. Hell have them LONG to be together to where they start fucking up so badly that the heads of each org HAVE to fire them.

The reunion would = RATINGZ!


Fucking sad that Bischoff was years ahead (although you have to skip over a time where there were some SOLID tag ranks) of everybody in forseeing the apparent death of tag team wrestling.

Spike and Tazz have a tag title shot tonight, for shit's sake. Pheh.




---

I'M A TOOL, PLEASE KICK ME IN THE JUNK
Dr Unlikely
Liverwurst



Since: 2.1.02

Since last post: 771 days
Last activity: 378 days

#26 Posted on
I can just see them having Billy and Palumbo standing on their respective Raw and SmackDown sets, tearfully singing "Somewhere Out There" up toward the arena lights.

They don't seem to have anything to do with Storm, so they might as well put him in a real tag team. If they're out of things to do with Angle, just keep them together. Now that they have the rights to all the WCW stuff, I'm not ashamed to say that I'd love to see them bring Kanyon back for a bit as Mortis and try to make Kane/Mortis into a faux Demolition sensation. Can't be worse than the crazy mix-em-up Big Show or Spike Dudley team of the week.
Scar
Goetta



Since: 2.1.02
From: NS, Canada

Since last post: 3536 days
Last activity: 1659 days

#27 Posted on
As much as I like Kane, that idea would be a waste of Kanyon.
BobHollySTILLRules
Bockwurst



Since: 3.1.02
From: C-Bus, Ohio

Since last post: 6427 days
Last activity: 6427 days

#28 Posted on
Yep, Kanyon should never have to wear that damn mask again.

On to the split, the only problem I have with it is the pay-per-views. I think it will make the television better, only seeing Rock once a week is a GOOD thing (and I like Rock), same can be said for Austin, Booker, HHH, etc. However, if they're going to do 2 PPV's a month it won't be nearly as good (not to mention me have to spend another 30 dollars...and yes I would, I can't watch wrestling without the PPV's. They're the culmination, why watch the build-up and then not the culmination? PPV's are the whole point). I agree with the alternating idea and hopefully the WWF is smart enough (heh) to actually do it. Another benefit of the split: Holly will get more TV time when he comes back! And for that reason alone, I'm all for it.


---
And I think you're fat. So how do you like me now?
Scar
Goetta



Since: 2.1.02
From: NS, Canada

Since last post: 3536 days
Last activity: 1659 days

#29 Posted on
Let us say there will be one PPV a month. Why bother watching the show with the guys that are not on PPV if nothing gets built up until the next month. Not to mention it would be confusing as hell, because someone casual doesn't know about the split and orders the PPV to see their favorites who are with the other half (not the t.v. show).
Freeway
Scrapple



Since: 3.1.02
From: Calgary

Since last post: 2348 days
Last activity: 2036 days

#30 Posted on
Doesn't the whole concept of splitting the promotions two months after effectively unifying them give anybody a headache? I mean... AH! It...doesn't...make...sense... Then again, since when do the terms "WWF booking" and "common sense" go together? These are the fine folks that brought us fine entertainment like "The Kane/Jericho Coffee Feud", "The Gang Wars" and "Mae Young Stripping"... I just hope that if they do split, they use the shorter booking times to book LESS CRAP and more SWEET, SWEET PEP. And heck, maybe some ACTUAL WRESTLING! Lance Storm against anybody! And this way, all the good talent in the minors could come up and wrestle! I hate to sound like Paul Heyman but...DEATH TO SPORTZ ENTERTAINMENT! I watch wrestling shows to watch wrestlers wrestle ((c)Jim Cornette)...not to hear (name) McMahon talk about something they did on the weekend, or a match they'll set up on next week's show for three months from now... Argh!


---

Benoitaholic #258
Pages: Prev 1 2