T.i.O a B.m.F
Mettwurst



Since: 25.10.03
From: T.i.O in U.s.A

Since last post: 5146 days
Last activity: 5145 days

#1 Posted on
For a while it was blowing RAW out of the water but lately RAW has been so much better it's not even funny. SDown has way too much Vinnie Mac influence. He is SD!'s main heel and every other main event heel is a huge monster just like Vince loves.

- All the top heels are slow moving guys (Morgan, Jones, Show, Brock, Ape-Train) while the top faces are smaller more athletic guys (Angle, Cena, Benoit, Gurrero). This prevents the great matches that the more talented faces could have if they fought each other.

- A Gurrero/Chavo feud is one of the biggest feuds on SD! (or is about to be) Sorry, but Chavo will not draw even with Eddie. Even if he goes over Eddie where does he go from there? Another major feud is Brock vs. Hardcore Holly. Does anyone give a damn about either of these feuds?!

- Heyman is another heel GM. We already have a heel GM on RAW in Bischoff who, in my opinion, is better at it then Heyman. I liked Steph as the face GM since it was something different. WWE has almost always had a heel in charge. Heyman is just basically another Bischoff/Vince clone. He should go back to managing.

- The Basham Brothers....I find them to be the single most boring thing on WWE T.V.! Give them a gimmick dammit! The same can be said for Matt Morgan. Who is he? Why is he on WWE T.V.? Where did he come from? WWE has given me no reason to give a damn about any of these guys.

- The biggest bright spot on CrapDown! (besides Mysterio and Cena) has just jumped over to RAW. Of course Im talking about Matt Hardy Version 1.0. He was the one person I actually would watch SD to see. Not any more.....

- Smackdown's best talent continues to job on Velocity... Paul London, Spanky, Dragon, Rhyno and O'Haire should all be top guys, no doubt. London and Spanky could be the god damn NEXT HARDY BOYZ! Has anyone seen this tag team?! Damn much better then the Bastard Brothers! And O'Haire should be one of the top heels. Let him have that gimmick teased in thoose old promos. Velocity has honestly become better then Smackdown!

In closing RAW has an unfairly better roster then SD! and WWE needs to make a LOT of changes in order to save this show.

(edited by T.i.O a B.m.F on 19.11.03 1321)

---

"T.he I.mmoral O.ne's A B.ad M.otha F.u*ka"
Promote this thread!
InVerse
Boudin blanc



Since: 26.8.02

Since last post: 3 days
Last activity: 1 hour

#2 Posted on | Instant Rating: 5.88
A-Train is slow? I bet he could outrun a lot of people that post here.

And the Basham's have a gimmick. They've had a gimmick since making their Smackdown debut.

And.. uh... most of those people you listed as jobbing on Velocity tend to win most of the time. Doesn't Sean O'Haire have one of the best win-loss records in the WWE? Quite the jobber.
OlFuzzyBastard
Knackwurst



Since: 28.4.02
From: Pittsburgh, PA

Since last post: 370 days
Last activity: 346 days

#3 Posted on | Instant Rating: 6.95
Originally posted by InVerse

---

And.. uh... most of those people you listed as jobbing on Velocity tend to win most of the time. Doesn't Sean O'Haire have one of the best win-loss records in the WWE? Quite the jobber.

---


The best, since Goldberg jobbed on RAW this week. (I don't have the stats with me at the moment, but O'Haire is something like 18-1-1, and that one loss was actually Roddy Piper jobbing to Eddy Guerrero in a tag match. They don't seem to know what to do with him, and he's been stuck in limbo since Roddy got fired, but they sure aren't jobbing him out, so I figure they've got plans to plan something for him.)

And Kendrick and London have been wrestling on Velocity for, like, a month. The real Hardy Boyz had Shotgun Saturday Night duty for almost a year before they got anything even remotely resembling a push. The New Age Outlaws were a total jobber team until they put the belts on them one week, seemingly on a whim. (Hell, even the [admittedly boring] Basham Brothers didn't do much besides languish on the b-show for a few months after their debut.) Give 'em some time.

And (pretty much) none of you have seen anything out of Matt Morgan yet. I refuse to complete write the guy off because he's big and debuted alongside Nathan Jones. (Of course, I don't think we've seen enough out of Jones to write him off yet either, but that's probably just me.)

As far as these "slow moving guys" only having bad matches - find me a bad match between Brock Lesnar and The Big Show. I don't mean something that didn't make Scott Keith come all over his keyboard - but a legit bad match. I know I've never seen one.

Eddy/Chavo and Brock/Holly are just time-filling fueds because Smackdown doesn't have a brand-specific PPV coming up. (And the next time they are on PPV, most of the roster's going to be in the Royal Rumble.) They'll be burned out on free TV - probably the week of Armageddon, and then they can move onto building Benoit/Lesnar. (Eddy's got my vote as the ironman of the 2004 Rumble.)

Matt Hardy, on the other hand, did rule - and I feel really bad for Shannon Moore, who's got nothing now. He's a talented kid, and I got a kick out him as an MFer. I really hope he follows Matt to RAW. (He could even literally just follow him to RAW and sneak into the building week after week. It could be a good chance for another backstage cut-away gag, ala the stuff they usually do with Hurricane and Rosey.)






---
AlboDude
Tocino



Since: 8.10.03
From: Georgia

Since last post: 4290 days
Last activity: 4110 days

#4 Posted on
Originally posted by T.i.O a B.m.F

---

All the top heels are slow moving guys (Morgan, Jones, Show, Brock, Ape-Train) while the top faces are smaller more athletic guys (Angle, Cena, Benoit, Gurrero). This prevents the great matches that the more talented faces could have if they fought each other
---


I actually like it this way. See, this way if you put all the crap on the heel side, it gives the fans a reason to cheer for the more talented workers. Although I can't think of any examples off the top of my head at the moment, there have been several workers who started out as heels, later to become faces simply because the fans respected their in-ring ability. Turning crappy workers like Nathan Jones heel was a good idea because the guy is just so terrible in the ring, that you almost have no choice but to boo the guy. It really is the best system because the good wrestlers get the cheers (and deservingly so) while the no-talents get booed. It works out almost perfectly


---


"I am the master of the universe! No one can scare me!" - Bobby Budnick
T.i.O a B.m.F
Mettwurst



Since: 25.10.03
From: T.i.O in U.s.A

Since last post: 5146 days
Last activity: 5145 days

#5 Posted on
They should have Shannon Moore continue Mattitude on Smackdown! and Matt Hardy start Mattitude on RAW. Each could have followers and Mattitude could be the first "stable" to appear on both shows at the same time.

And to Inverse, wat exacly is the Bashams gimmick? Two twin brothers who enjoy doing S&M crap with a Booker-T looking female? Thats it! Tey have no personalitys or anything.

And even if your winning on Velocity against no names but never appear on SD! I consider that getting jobbed out. I dont care how much O'Haire wins, he's never going to be crap in most fans eyes if he just stays on Velocity.



---

"T.he I.mmoral O.ne's A B.ad M.otha F.u*ka"
Cheesehead
Mettwurst



Since: 24.10.03
From: WI, now in the land of the Vikings...*shudder*

Since last post: 3178 days
Last activity: 3178 days

#6 Posted on | Instant Rating: 8.12
Originally posted by T.i.O a B.m.F

---

The Basham Brothers....I find them to be the single most boring thing on WWE T.V.! Give them a gimmick dammit!



---


I have to agree with InVerse on this, they HAVE a gimmick. I think they have slowly started to develop their characters, too. I definitely think this team is on the up and up.

Though I agree Spanky/London are going to be major players, I think, again, give them a little time and we'll see them feuding for the belts. I think Spanky's got some great charisma that is going to take him a long way and they will be stupid not to use him.

OlFuzzyBastard, I hope they come up with something good for Shannon Moore, too. I think he could stay on SD and shine on his own away from Matt if given the right direction as far as his character is concerned. Wrestling wise, he is a talented worker.



Originally posted by T.i.O a B.m.F

---

In closing RAW has an unfairly better roster then SD! and WWE needs to make a LOT of changes in order to save this show.)

---


I disagree...I think SD's roster has a lot of strong points--Angle, Benoit, WGTT, Eddie, and Cena, just to name a few. In fact, I have always thought SD has the stronger roster. I will agree that Raw's storylines have been a lot better than SD's lately, but I'm not ready to throw them on the trash heap just yet.


Freeway
Scrapple



Since: 3.1.02
From: Calgary

Since last post: 1610 days
Last activity: 1298 days

#7 Posted on | Instant Rating: 5.96
Okay...on SmackDown, we get to look forward to Benoit vs. Lesnar. Multi-time WCW & WWF undercard champion against the young former NCAA Champion. For the WWE Title. And you're bitching?

Plus, we get Cruiserweights on SmackDown, we get John Cena, and we get the Guerreros and Kurt Angle. Dude, you can bitch about things if you really want to...but comparing RAW to SmackDown (even sans V1) is like comparing apples to a pile of shit. It's not even in the same league. I still love SmackDown.


---

FLAMES: 6-8-0-2; 14pts: Welcome to Calgary, Mikka Kiprusoff!
SURVIVOR: PEARL ISLANDS: 8 Remain [Tijuana, Darrah, Jon, Rupert, Christa, Sandra, Burton & Lillian]

thatdude21601
Pickled pork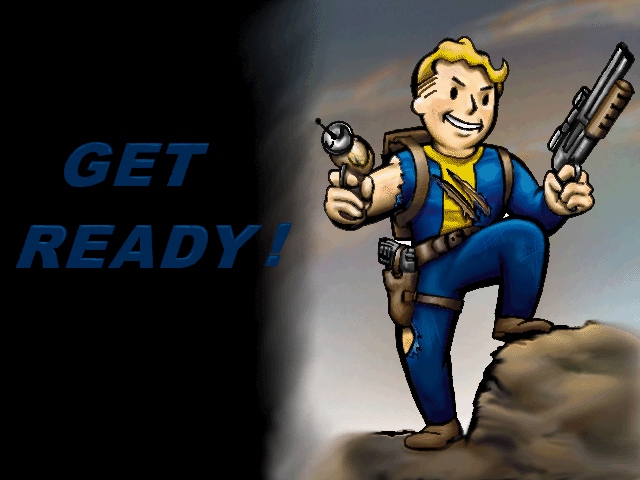 Since: 22.9.03
From: Easton, md

Since last post: 5162 days
Last activity: 5161 days

#8 Posted on | Instant Rating: 0.81
Smackdown definatly is not unwatchable IMO. I agree with the point about the Velocity guys, but once again give them time. Also with Taker/Angle gone, it will leave 2 huge spots to fill. Plus FOR ME...I watch Smackdown for Tajiri/Noble/Cena...who are definatly all being pushed..yay me.

Basically give it some more time.....A few months ago Raw sucked major ass, now check her out.

My only problem with WWE at the moment is macmahonalnds and large breasts.

(edited by thatdude21601 on 19.11.03 1445)

---

"dubya never talks while cheney is drinking water...check that shit out"

Staplegun
Longanisa



Since: 6.11.03

Since last post: 5177 days
Last activity: 5154 days

#9 Posted on | Instant Rating: 7.00
Smackdown may have garbage such as Vince McMahon, clumsy big men, and among other things, such pointless fueds that lead into garbage ppv matches. But look at the direction Smackdown is going now, Brock Vs. Benoit, Eddie/Chavo, the cruiserweight divsion, the Undertaker stoyline involving Kane, and other compelling directions. They still have flaws, like why is Sean o Haire stuck in dark match/velocity prison, and why isn't Kanyon being used, and if he ever does get used, they should use him as Mortis, sigh, one can only dream. Raw and Smackdown are about to reach their potential, and it's great for once, i don't want to live through the worst year in wrestling again, 2002, i want to live through fueds that i can get excited for, and i can actually feel the struggle in some big time matches, such as the brilliant RAW ten man tag at Survivor Series (i know, i know, that's RAW, but still). and i got goosebumps when Kane came out and helped burt Taker alive, i am starting to become a fan that isn't ashamed of the product anymore, like it used to be...rant over, staplegun

(edited by Staplegun on 19.11.03 1610)

---

let me ride *burn my eyes* let me ride
I rushed the lady's room
took the water from the toilet washed her feet and blessed her name
*i miss her, r.i.p. 1960 - 2003...
InVerse
Boudin blanc



Since: 26.8.02

Since last post: 3 days
Last activity: 1 hour

#10 Posted on | Instant Rating: 5.88
Regarding Sean O'Hare, keep in mind that they did the exact same thing with A-Train for a long time. So just because they're not currently using O'Hare doesn't mean he won't receive a major push in due time.

As for Shannon Moore. Now that Matt Hardy is on Raw, I see absolutely no reason for Shannon not to be given a WWE Championship run. They could work an angle where he's bitter about Matt deserting him and have him snap, come out with a chair and beat Brock into a bloody mess and then hold Sable hostage until Vince agrees to name Shannon the new champion, then he could sell the belt on eBay and use the money to convince Jakks to make an action figure of him. You know... I'd actually dig if they did one episode of Smackdown that ended with Vince waking up and the whole show being a dream.
thatdude21601
Pickled pork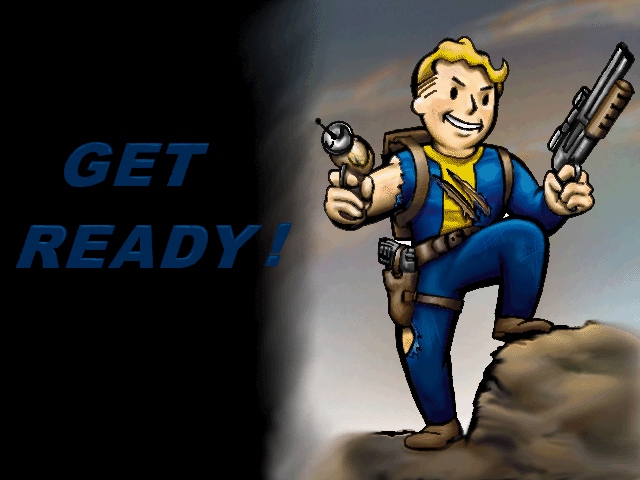 Since: 22.9.03
From: Easton, md

Since last post: 5162 days
Last activity: 5161 days

#11 Posted on | Instant Rating: 0.81
WOW

The "dream show" would be greatest angle ever!.WWE could use it to explain why certain people are being held down.

Vince: "Stay out of my dreams you little bastards!"(aka velocity)


---

"dubya never talks while cheney is drinking water...check that shit out"

Spaceman Spiff
Knackwurst



Since: 2.1.02
From: Philly Suburbs

Since last post: 60 days
Last activity: 19 hours

#12 Posted on | Instant Rating: 4.05
---

- All the top heels are slow moving guys (Morgan, Jones, Show, Brock, Ape-Train)

---

Whoa, Brock is *not* a slow-moving guy. Granted, he ususally works deliberately, esp. as a heel, but the guy is extremely agile for a guy his size. Lumping Brock in w/ Show, Morgan, & Jones is doing Brock a disservice.


---

In closing RAW has an unfairly better roster then SD! and WWE needs to make a LOT of changes in order to save this show.

---

Again, I disagree. SD, overall, has a better roster than Raw, talent-wise. Problem is, there not being utilized correctly, or at all in the case of Kanyon. Ever since Vince took on a more visible role on SD, the show has gone downhill, entertainment-wise. Adding the likes of Jones, Morgan, and (next week) Ernest Miller isn't helping things, either. I don't know if Vince thinks SD has been inferior, and thus changes need to be made, or what the deal is. I *do* know that the SD6 period drew good ratings, beating Raw pretty much every time, and that Eddy got over huge without a concerted push, so it *is* possible for wrestling to get ratings.

I'd take SD over Raw, simply for the fact that SD has more guys that I care about, and can put on several awesome matches per show if given the chance.

(edited by Spaceman Spiff on 19.11.03 2220)

---
Mayhem
Scrapple



Since: 25.4.03
From: Nashville, TN

Since last post: 300 days
Last activity: 185 days

#13 Posted on | Instant Rating: 4.46

The thing that I like about the Smackdown roster is the abundance of good tag teams ... I think the Bashams have really started to gel, but these guys aren't exactly rookies ... they were big time OVW players for a few years. They're just getting used to a new gimmick, so give them some time ...

I want to see Spanky & London on Smackdown as much as anyone, but they should be on Velocity now honing their skills ... they'll be on the big show soon enough (I hope).

And I don't lump Brock into the same category will all the "big guys" ... sure he's a monster, but he's got mad skills and can hold his own with anyone ... imagine the difference in fighting Big Show and then fighting Kurt Angle ... and yet he's had awesome matches with both.

I am more of a RAW fan, but Smackdown is no 2nd rate show by any means.


---

Ralph Wiggum: "We're going to Africa; land of lions and giraffes and Santa and balloons ... "
Ringmistress
Lap cheong



Since: 15.1.02
From: Philly

Since last post: 3980 days
Last activity: 3979 days

#14 Posted on | Instant Rating: 2.00
As far as rosters of talent, SD still has the better (and younger) pool. But it's like what Spaceman Spiff said, it's how they're used, if at all, that has hurt things. I could really say that things started to go south when Mr. America and Zach Gowen were running rampant. It wasn't too long before they as well as Steph and Vince took the meat of the SD Storylines (not to mention matches), as well as a few main event segments.

Then when Mr. America left, it was all about Steph and Vince and Sable, with Zach as the sacrificial lamb. Then when Zach moved on, it was Steph, Vince, and Sable, leading to a match that got the most hype on No Mercy.

Now, it's just Vince and his insanity and Sable. The thing is, nobody on the roster, if I recall, had angles or programs that lasted nearly as long or was as steady as the McMahons and Sable (that happened since Wrestlemania). Now it seems, they're trying to play catch up. I don't hate the Bashams, but that thing last week was so lame.

Another annoyance is how on SD, the faces are more naive and the heels are the smarter ones. It's okay if it's one face and one heel, but in this case most of them are. Whether it's Angle buddying up with Lesnar or Eddie falling for the accident story without calling home first. And of course, there's Ultimo Dragon, but I'd be screwing up the bandwidth.


---

After a quarter of a century on this planet, there's three things I know for sure...
1)I'm smarter than I was a year ago.
2)WWE isn't.
3) I'd make a fine Mrs. HHH II.
1300 bitches and counting....
gargs
Goetta



Since: 27.8.02
From: The OC

Since last post: 5249 days
Last activity: 4882 days

#15 Posted on | Instant Rating: 2.00
excuse me. EXCUSE ME . . . Intercontinental Champion here . . .
Originally posted by T.i.O a B.m.F

---


- Heyman is another heel GM. We already have a heel GM on RAW in Bischoff who, in my opinion, is better at it then Heyman. I liked Steph as the face GM since it was something different. WWE has almost always had a heel in charge. Heyman is just basically another Bischoff/Vince clone. He should go back to managing.


---


Heyman, althought having the "title" of GM, is just an employee. He doesn't have a choice of being a manager, announcer, or GM. He does what McMahon tells him.

He should actually be back on the writing team.


---

Yeah...there's the finger, man. Everything's gonna be alright...

--Taken from some random contestant on mXc.
Wpob
Bierwurst



Since: 21.11.02
From: Williston Park, NY

Since last post: 7 days
Last activity: 15 hours

#16 Posted on | Instant Rating: 2.16
It's just you. I actually enjoy watching Smackdown.


---

Inigo Montoya: Who are you?

Westley: No one of consequence.

Inigo Montoya: I must know...

Westley: Get used to disappointment.

Inigo Montoya: 'kay.
darkmatcher
Bockwurst



Since: 12.2.03
From: New York, USA

Since last post: 3981 days
Last activity: 3057 days

#17 Posted on | Instant Rating: 4.29
Well, no one seems to agree with the original poster, by I do. Infact I'm glad to know I'm atleast not the only one becoming terribly disappointed with the recent Smackdown product. Thing is, yeah they have a great amount of talent, but they're completely underutililizing(or NOT using) most of them in favor of pushing the talentless hosses and Vince storylines. The cruisers get less than 5 minutes while the hosses get 10-15. Yeah, Kurt, Eddie and Benoit get some good time, but its mostly in the same carrying jobs with stupid hosses that just don't captivate me. With the "abundance" of talent Smackdown does possess, you'd think they could be doing so much better. But unfortunately, they've dropped the ball, and are nowhere near the show they were a year ago.

Hey, I was with right with everyone else at the time agreeing on SD being far superior, but people seem to be stuck on the idea that we're currently watching similar product, when we're NOT. I don't even find myself looking foward to watching the show anymore. I don't know how anyone can be entertained by the Bashams, and why people are trying so hard to defend them. God do they ever bore the living shit out of me. And cookie-cutter hosses getting on TV right away while the talented and unique cruisers and guys like O'Haire stuck on Velocity "paying dues"? Ugh.

At this point, I'll take RAW over Smackdown. The awesome matches are a thing of the past. I mean, unless you like the sort of Brock vs Big Show thing..which I'm sorry, I never enjoyed a minute of aside from the ring explosion thing. Where Smackdown has Eddie, Benoit, Kurt, Mysterio, Raw has Jericho, HBK, Christian and Booker T. Where Smackdown lacks in entertaining matches(the best ones are on freakin Velocity) and storylines, Raw atleast has storylines. Sure both shows have a great amount of annoyances from me, but Smackdown's crap has Raw outweighed. For now anyway.

So T.i.O, I've atleast got your back. Here's hopinh SD gets with the program sometime soon.
(God I didn't mean for this to be so long.)

(edited by darkmatcher on 20.11.03 1704)
---

YO MAMA
T.i.O a B.m.F
Mettwurst



Since: 25.10.03
From: T.i.O in U.s.A

Since last post: 5146 days
Last activity: 5145 days

#18 Posted on | Instant Rating: 1.69
The booking on RAW is also much better. The pacing is better then SD! and the characters aren't as one-dimensional. The RAW wreslters interact with each other more and have main storylines going on as well as sub ones. For instance Jericho was feuding with Austin and also had the Trish thing going on.

Im not even going to start on the advantage RAW has in being live. I think its about time Smackdown went live. I know live shows cost more to produce but WWE puts on twice as many house shows so they should be able to afford 2 live shows a week.

RAW is also filled with a LOT more suprises then SD!, and not only because its live. RAW has a lot more unpredictable stoylines where as SD! is very basic and predictable.


---

"T.he I.mmoral O.ne's A B.ad M.otha F.u*ka"
Jericholic53
Boerewors



Since: 18.3.03
From: Honolulu, HI

Since last post: 108 days
Last activity: 2 days

#19 Posted on | Instant Rating: 2.00
i will say one thing for smackdown though, IMO they definitely have the superior announce team. cole and tazz always have a good balance between calling the match and telling the story. i tend to wonder what it would be like if they were announcing raw, where match calling is a fleeting thing.


---

it says so right here in the wcw handbook!
Net Hack Slasher
Banger



Since: 6.1.02
From: Outer reaches of your mind

Since last post: 4895 days
Last activity: 3314 days

#20 Posted on | Instant Rating: 6.61
I always thought Smackdown was overrated by the IWC. Especially during the Heyman bookings days early in the split. SD had 2 or 3 fabulous angles/segment, mostly with the SD6. But they always had a couple of things that were embarrassingly bad and makes me want to crumple up into a ball. But most only talked about the good things but when discussion Raw focused on the bad... SD of a year ago always seemed to have these real high peaks and low valleys while Raw was more consistent in it's show, yes at times Raw went completely off charts in a bad direction but seem to cut it off after one horrible idea for a week.

As for today, the brutal parts on SD isn't as bad as before. But SD has so many people who are regulars on the show that I have absolutely no interest in and I have no use in seeing. Raw has it's share of bad performers, but they don't have the number of embarrassingly lame as SD does... I seem to get more out of the Raw two hours that I do with SD. I also seem to care more about the characters and the storylines on the Raw broadcast.

I do like the SD commentators more. But Ross/King has seem to pick it up in the last month. It's fun seeing Lawler egging Ross & Ross going senile & getting all angry, don't know why I get some sort of absurd humor from it. SD commentators are still better but Ross/King are closing the gap & are really good when they are not on cruise control & just being a parody of what they were... I'm okay with SD being taped, I don't usually read spoilers & if I happen do it doesn't usually effect what I watch one way or the other. But one thing I don't need from SD is it's constant canning of the crowd. Is it really necessary to hear a fake "raaaar" everytime a babyface they are pushing appears backstage. Don't even get me started with the piped cheers during the match when no one in camera site is responding. Makes it seem so second rate, I don't mind it too much being done on Velocity because well it is a B-rate show.




---


The Best of the WWE
Pages: 1 2 Next