NickBockwinkelFan
Frankfurter



Since: 10.4.02
From: New York City, NY

Since last post: 2261 days
Last activity: 1027 days

#1 Posted on
I was just wondering how many here were still ordering these TNA PPV's? I know I haven't seen it since show #6 or #7. I just saw a couple of them, but was turned off by the crappy angles, the blown spot fests (which were hailed as their signiture matches) and the complete lack of interesting participants.

There hasn't been any threads about it lately, so I take that as interest being non-existent.


---

"Well, you can't involve friendship with business. It has to be one or the other. It's either business or friendship, or hit the bricks!"
--Life Lessons from "The Tao of Bobby the Brain Heenan" Uncensored 2000 preview


"As long as the check don't bounce, I guess he's okay with it!"
--Former All Pro Giants LB Harry Carson on Bill Parcells joining the hated rival Dallas Cowboys


Promote this thread!
Karlos the Jackal
Lap cheong



Since: 2.1.02
From: The City of Subdued Excitement

Since last post: 906 days
Last activity: 3 days

#2 Posted on
I haven't missed a show yet, although if Russo continues to talk for 1/4 of the show, I'm gone.

I like cruiser trainwrecks...this last show had nothing to write home about, but the show before had a great 20-minute 6-man tag with the SATs & The Amazing Red vs. Elix Skipper, Christopher Daniels, and Low Ki that was worth the cost by itself.

Since you quit watching, they've dumped the Dupps (and the Dupp Cup), they've dumped the midgets, they've dumped Bruce as Miss TNA, and they've dumped Disco Inferno. That frees up a lot of time for more wrestling -- and a couple of shows were wall-to-wall -- unfortunately, in the last couple of shows, they've filled up that time with Russo blah blah blahing ENDLESSLY.

I don't post much about it because I don't post much about wrestling at all anymore. But, yeah, I'm buying it.

--K
The Thrill
Banger



Since: 16.4.02
From: Green Bay, WI

Since last post: 1529 days
Last activity: 163 days

#3 Posted on
They DUMPED Disco Inferno!? That's it...the official NWA-TNA boycott is on.

Seriously.


---

Star wipe, and...we're out.
Thrillin' ain't easy.
.
.
THE THRILL
All-Star Championship Wrestling Home Video Technical Director...& A2NWO 4 Life!





The A2NWO presents ACW: WINTER WARFARE!
Saturday, January 18, 2003 at the new ACW Arena in Green Bay, WI!
Torchslasher
Knackwurst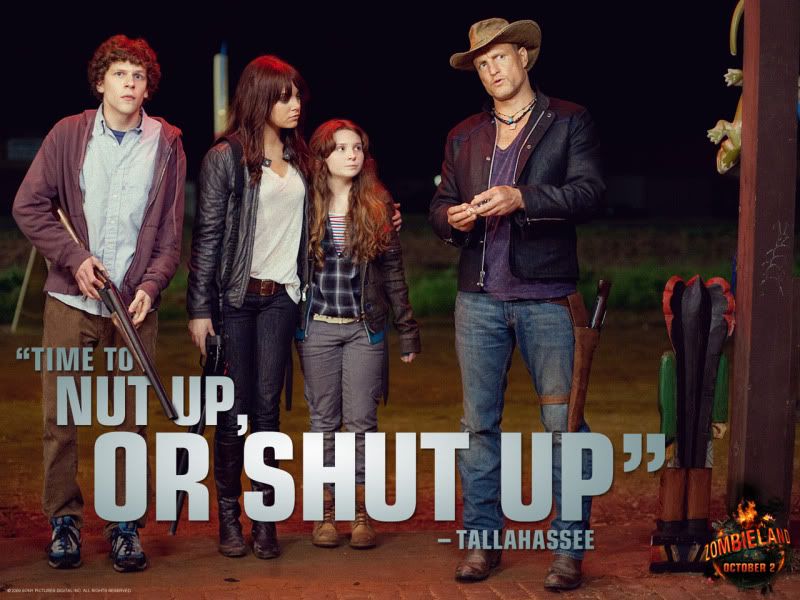 Since: 17.1.02
From: New F'n Jersey

Since last post: 104 days
Last activity: 103 days

#4 Posted on | Instant Rating: 6.44
The TNA shows are becoming an impulse buy for me. I did order the last show before the break, and if they continue to bring old-timers out of moth balls every week (Piper, LOD, Dusty) I might have to start ordering with some regularity.

Vince Russo looks like he ate Ed Ferrarra though.


---

The call is from heroism; will you accept the charges?

Treasurer of the RFMC
Guru Zim
SQL Dejection
Administrator



Since: 9.12.01
From: Bay City, OR

Since last post: 16 days
Last activity: 9 days


ICQ:
#5 Posted on
I've quit watching. It's more of a problem getting home in time to see them, but I'm not even making an effort to get home on time to see them any longer.

The last one I got was Russo as Mr. Wrestling. After that, it just didn't seem worth it to me.


---

Your analogy is similar to:

"They already have cars that you can drive, why not blenders?"
"I can already write with my hands, why not my pancreas?"
"They already have beef that I can eat, why not granite?"

-- my new favorite quote from Slashdot comments.

asteroidboy
Andouille



Since: 22.1.02
From: Texas

Since last post: 2769 days
Last activity: 1677 days

#6 Posted on | Instant Rating: 4.95
I've bought two or three.. the first one and then a few after that. But it's pretty unwatchable to me, and I can't justify spending $10 on something that I fall asleep while watching.

I like Jerry Lynn and some of the cruisers and I love spots, but they make no effort to transition in between them. They'll hit one, then roll around on the mats outside the ring, regroup, then hit another one. No flow.

And Jeff Jarrett gets a little lispy on the mark, which is annoying.


---
"My brother saw the Undertaker walking through an airport." - Rex
"Was he no-selling?" - Me


"...release the dogs, or the bees, or the dogs with bees in their mouths, and when they bark, they shoot bees at you?"
-- Homer Simpson

OMEGA
Lap cheong



Since: 18.6.02
From: North Cacalacky

Since last post: 3280 days
Last activity: 886 days

#7 Posted on
I used to order them if a good X-Division title match was on. I stopped ordering on a regular basis in July, after the triple-threat match with Low-Ki, AJ Styles, and Jerry Lynn. Nothing else really interested me after that. I ordered last Wednesday's show, just to see what they were up to, and boy has it gone bad. Why is Sonny Siaki X-Division Champion? The show was terrible, built around Vince Russo, and interviews. When Brian Lee is in the match of the night, it's time to re-think strategies. I doubt I'll order again for a while.

Oh, but I did enjoy Mike Tenay's performance. Why isn't he calling RAW? Ross and Lawler's acts are old, and Tenay is the best in the business. How can Ernest Miller get an announcing gig and Tenay can go overlooked? TELL ME!!!


---

Dead as Dillenger
Downtown Bookie
Morcilla



Since: 7.4.02
From: USA

Since last post: 347 days
Last activity: 36 days

#8 Posted on
I stopped ordering the weekly PPV's after #7 (July 31, 2002). However, if I'm awake I'll tune into their Saturday morning show on broadcast TV.


---

Patiently waiting to be Stratusfied.
Quezzy
Scrapple



Since: 6.1.02
From: Pittsburgh, PA

Since last post: 2 days
Last activity: 1 day

#9 Posted on
Well i've watched it some and enjoyed what I have seen, but the only reason I don't order it is because i'm not going to pay a weekly fee to watch any show, I wouldn't even pay to watch my favorite show.


---

Lance's Response:

THAT IS AWESOME!