TheBucsFan
TheChiefsFan



Since: 2.1.02

Since last post: 1384 days
Last activity: 1384 days

#2 Posted on | Instant Rating: 4.42
Man, I just read that whole commentary and was just coming over to say something about it when I saw this thread. I like his message to Bret Hart at the end too.


---

Mean Gene: "You know, I don't think it's a question - Goldberg, I don't think it's a question of who's next, I think it's a question of who's left?"
Goldberg: "No, see, that's where you're wrong. It ain't who's left, it's - WHO'S NEXT?"

"Just how hardcore am I? Well this morning, I drank milk that was two days past the expiration!"
-Norman Smiley

"She is one of them! She's CANADIAN!"
-Stevie Ray
El Nastio
Banger



Since: 14.1.02
From: Ottawa Ontario, by way of Walkerton

Since last post: 10 days
Last activity: 4 days


ICQ:
#3 Posted on
I just re-read the thing again. Very well written editorially speaking, and to be quite honest, I didn't know he had it in him to use such "verbose" language (can't judge a book by it's cover, blah blah).

Unlike the HTM, The Ultimate Warrior does not come across as bitter. He comes across as knowledgable, and I agree with many of hs comments.

And I like the ending message to Bret Hart as well. I hope this finds The Hitman's eyes.


---

The usual sig has been removed for the remainder of the Stanley Cup Playoffs in favor of something else which deserves some spotlight.




"Ron Francis owns us all" - Bullitt

Jackson
Sujuk



Since: 4.1.02

Since last post: 3302 days
Last activity: 2828 days

#4 Posted on | Instant Rating: 2.10
God I missed these things. Yeah, he is "verbose" alright. There are mental wards filled with many verbose people just like him.

He doesn't sound bitter? You are kidding right. He talks about how Davey Boy took him under his wing and then shits on him for drug abuse because he claims EVERYONE except him was juiced. Damn that's funny. Almost as funny as And they had this unusual ability to summons flatulence on command.

As bad as I feel for Davey Boy I feel worse for poor little Indiana (Indy) Marin Warrior.

I got to get his book so I can read more of the many memories memorialized in it.


---

Bubbles? Oh come on Sharon! I'm Ozzy Osbourne the Prince of Fucking Darkness. Evil, evil, more fucking evil not a boatload of fucking bubbles man.
insideSOLUTION
Chorizo



Since: 3.1.02
From: toronto, ontario, canada

Since last post: 5670 days
Last activity: 5123 days


ICQ:
#5 Posted on
i think the most interesting comment was that he named his daughter "indiana", or indy for short, thus making her indy warrior. as someone pointed out to me... she's not the only "indy warrior" in the family.
tarnish
Landjager



Since: 13.2.02
From: Back in the Heart of Hali

Since last post: 160 days
Last activity: 1 day

#6 Posted on | Instant Rating: 7.46
I always found his comments belied an intelligence (just in terms of sentence structure and grammar) far beyond what I would have expected from a guy who wanted to make up half of his vocabulary.

If you've him before, you can see that these comments are far more focussed, incisive, and less reliant on rhetoric and `Warriorisms'. He also seemed to be speaking more emotionally, as even though he rambled here and there, there were some very short and declarative segments and he also resorted to more `common' and almost profane language.

It's funny, for all his `steam-coming-out-my-ears' verbal diarrhea of previous years, this commentary felt like it was coming from a much more real place.

As for his comments on DBS and Bret Hart, etc., I've decided I can't believe anything I read anymore. If you've read this Warrior commentary, go read the Hitman's here. I don't know about anyone else, but had I read Hart's take on Hogan before, I would have tended to be more sympathetic (even though I don't really like Hogan). Now I don't know what to think. Two guys who were both there, who both know the man, and who each have their own motives, with two totally different perspectives.

Hunter S. Thomson might be the only journalist who ever got it right...


---

/tarnish...
I'm a disturbed and bitter herb, like salt water and parsley... -- Prince Paul
Yun
Salami



Since: 2.1.02
From: Just outside Dudleyville

Since last post: 4558 days
Last activity: 4505 days

#7 Posted on
Originally posted by El Nastio

---

I just re-read the thing again. Very well written editorially speaking, and to be quite honest, I didn't know he had it in him to use such "verbose" language (can't judge a book by it's cover, blah blah).

Unlike the HTM, The Ultimate Warrior does not come across as bitter. He comes across as knowledgable, and I agree with many of hs comments.

And I like the ending message to Bret Hart as well. I hope this finds The Hitman's eyes.

---


Yeah, the Unabomber was verbose too, and now that I think of it the Warrior resembles him more the more often I visit Warrior.web

And his comments to Bret are reprehensible. He's saying "Bret ignore your fans," "Bret grow up to be a bitter old coot like me," and above all else "Bret forgiveness is for the weak." He wants Bret to do the right thing... the right thing is to forgive and move on, not sit and stew in your bitterness like Warrior is.


---

Everything's cool when you're Yun [point] Cheol [point] Su [point]
Ffej
Boudin rouge



Since: 15.1.02
From: Flatwoods, KY

Since last post: 3635 days
Last activity: 1944 days

#8 Posted on
I have two favorite parts:

"Warrior, as many know (many more refuse to accept or acknowledge as if they have say so in the matter), is my entire legal name."

and
(on Hogan)
"Do we keep calling him a hero when he sues the poorly-paid-just-trying-to-do-my-job storywriters for defamation, making the circus-like claim that they legitimately slandered his reputation?"

The first one is just laugh out loud funny and secondly I had no idea Warrior was a Vince Russo fan.

Personally I cannot wait to read his book. I have a feeling a few chapters in I will be spewing that sound clip Todd Wright's ESPN Radio show- "I don't understand one word you are saying, but it sounds great!"


---

I think if you are in the passing lane, and not passing, your license should be revoked, and you should be forced to ride the bus until you promise to never delay the rest of us again.
--George Carlin

Fuzzy Logic
Summer sausage



Since: 31.3.02
From: Happy Valley - Goose Bay, Newfoundland and Labrador, Canada

Since last post: 4530 days
Last activity: 4253 days


ICQ:
#9 Posted on
One of the best parts of the thingy is when he rags on all the damnably annoying ads and things that serve no usefull purpose and take longer to download than to run (how I loathe flash based sites). But then I saw that he used frontpage to do this, and that made me sad.

Yeah, he seems bitter, but an intelligent kind of bitter.
BigDaddyLoco
Scrapple



Since: 2.1.02

Since last post: 6 days
Last activity: 5 days

#10 Posted on
Well, that was a better read than I thought it would be. Some of the stuff in the middle was easily skipped over though.

I think what he is saying about Bret is quite true. I've lost a lot of respect in Bret for all the bitching he does, but if he was to go back on all of it and sell out for one last shot in the WWF, then he would truely be no better than Vince or anyone else in the business that he has scorned. It'll be interesting to see if Bret ever does sell his soul to the devil.


---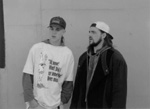 EastCoastAvenger
Bockwurst



Since: 4.1.02
From: Clearwater, FL

Since last post: 3305 days
Last activity: 651 days

#11 Posted on
I liked the column, and could find nothing on there that I could honestly disagree with. Sure, it's a shame Davey Boy's dead, but it really is more his own fault than some serendipitous (yes, that IS a word!) event. He's not the first to die because of a body trashed by years of drug abuse, and he won't be the last.

I think Warrior was right to no-show the shows IF he's telling the truth about the promoters trying to screw him then give him the "do it for the fans" guilt trip.

Also, I definitely agree that Bret can NEVER work for Vince again, no matter how much I personally want to see him do it. The fact is, returning to Vince after everything that's happened would be selling out, and I'd never be able to respect him as a man again.

Yun, before there can be ANY sort of forgiveness, Vince has quite a bit of apologizing (and some ass-kissing) to send Bret's way. It's never "Right" to return to working for a boss who's betrayed you. And yeah, despite all the revisionist history and spin doctoring, Vince promised Bret one thing, then fucked him w/out vaseline the next day.


---

"All born equal unless you're Canadian
Then halfway through decay like Uranium
You define what's death-defying
Get the most out of life or at the least die trying
Are you Evil Knievel jumping a train?
Or running with scissors like Frasier Crane?
Have really good times doing really bad things
'Cause the show ain't over 'til the fat lady sings
Like Elton John with his candle in the wind
It's hard to blow out a flame as big as him
But we've all got to Wang Chung with the Grim Reaper
Whether you're Einstein whether you're Beaker
Death is certain so it's definitely worth flirtin'
Don't expect a bright light no just curtains
Life is like a penis most people don't know it
But most people suck so they usually blow it"

From "Take The Long Way Home", by The Bloodhound Gang

HMD
Andouille



Since: 8.6.02
From: Canada

Since last post: 409 days
Last activity: 409 days

#12 Posted on
The Warrior is a retard. How can a man badmouth Davey like that. There's talking about a man whose problems undid him, and there's smearing him when he'd dead. The Warrior chose the latter, and that takes neither intelligence, nor balls.
He says Hogan's no hero? His heroes are the men who formed this nation and declared something about men being created equal, even though they owned slaves. He's a dick.


---

Haha! You said it was too small but it works for anal!
The Masked Hungarian
Pickled pork



Since: 23.1.02
From: Staten Island NY USA

Since last post: 4701 days
Last activity: 4701 days

#13 Posted on
My favorite part was when he referenced the rumors of there being other Ultimate Warriors.

"Without a close look, it does look like it could be someone else. Largely because I was much lighter and my hair was shorter."

It couldn't have been the fact that MAYBE he wasn't cycling anymore? What an arrogant fuck. He condemmns all who use drugs but forgets why he reached the heights that he did. Could it possibly have been his look?? Nah, Vince gave him a run because his interviews were outstanding and his workrate was Steamboat-esque. That look was also achieved strictly from working out and clean living.

I would take him, and his ramblings a lot more seriously if he came clean and said he used steriods/HGH. Until then he's just another bitter ex wrestler with massive delusions.

Don't forget, he has a book, great website, wrestling school, a new alternative to gasoline AND a religion all coming out very soon. Can't get enough of that Warrior stuff!!
ExtremeLuchador
Salami



Since: 8.6.02
From: La Arena del Treno

Since last post: 3713 days
Last activity: 2778 days

#14 Posted on
I'm just pointing out that the reason Hellwig legally changed his name to Ultimate Warrior was so he could use the name in other promotions..Rick Rood did the same thing by changing his name to Ravishing Rick Rude so he could use the name in WCW. Gotta love those trademark loopholes...


---
You are a real bastard without morals. You're very
self-centered and you'll do anything to get your way.
Take The "Which WWF Wrestler are you?" Quiz.
Created by
Potman