It's False
Scrapple



Since: 20.6.02
From: I am the Tag Team Champions!

Since last post: 66 days
Last activity: 4 days

#1 Posted on | Instant Rating: 4.83
Go out and get this issue NOW! This was the best of the bunch to date and we got some shocking and surprising revelations. Among them:

-Atlantis is under attack by the Society. And when magic is attempted to repel them, the ire of the Spectre is drawn.
-Superboy Prime again asks Kara if she'll help them bring back Earth-2, but also begins a jealous rant about Superboy, no doubt setting up the future Teen Titans issue in which they'll scrap.
-A couple of high school kids are walking their way to school...until one of them stumbles upon the Blue Beetle scarab.
-Wonder Woman and the Amazons attempt to fight off the OMAC's while Brother Eye is broadcasting the battle to the world in an effort to turn the public against the Amazons. When Diana realizes this, she sends the Amazons away...for good. Themyscara then sinks under the sea while Diana realizes her destiny: Going it alone in man's world.
-Batman meets Earth-2 Superman. Earth-2 Supes make Batman an offer: bring back Earth-2 and live happily ever after, married to Selina Kyle and having Huntress for a daughter. Batman thinks about it and instead opts for using th Kryptonite ring, which has no effect on Earth-2 Supes, although Kryptonite rings DO have the power to hurt his feelings.
-Black Adam is thrown under the bus. He was a 'tweener for a while now, so I'm glad some progress was made with his end of the story.
-The two Lex Luthors finally meet. Battle Suit Lex again accuses Suit and Tie Lex of being a phony. The twist? He was RIGHT! After disposing of Battle Suit Lex, Suit and Tie Lex unmasks to reveal...ALEXANDER LUTHOR! Apparently the mind-wiping machine meant to mind-wipe the heroes was simply a ploy as to his true intentions.
-Power Girl stumbles onto the alleged "mind-wiping machine", which is actually holding the missing Martian Manhunter! At the same time, we see Batman finally looking at the black box from the Watchtower. It's then revealed that Superboy Prime was the one who attacked J'onn, while at the same time Superboy Prime lays out Kara. The last panel we see is of Alexander Luthor and Superboy Prime...ominously gloating of their plans.

What does this mean? Obviously, Earth-2 Superman is a pawn in this entire situation, as he seems to be unaware of Alexander Luthor and Superboy Prime's intentions. It also raises a lot of questions that will hopefully be resolved in the next few issues.

A blowout issue for sure, read this now!

(edited by It's False on 21.12.05 1820)

---

Sandy Jack sez Merry Christmas!

Promote this thread!
GRL
Frankfurter



Since: 13.7.02
From: Austin

Since last post: 50 days
Last activity: 7 days

#2 Posted on | Instant Rating: 5.55
Excellent issue overall, though I struggle with the crazy one-page subplots that seem to advance slowly (Joker, anyone? Booster? I'm sure there is more to come, but there are only 4 issues left).

Other than that, I didn't fully understand Batman's Dick Grayson question to E2S. Was he implying Dick Grayson was the best person he knew on Earth One? Why did E2S say no? I missed that one.

Can't wait until #4.


---

"Maybe I'm getting off topic, but this thread already sucks, so I don't feel bad about it. " -LotusMegami


"The only way TV Gangrel could change is if Real Gangrel changed." -Filipino Elvis
El Nastio
Banger



Since: 14.1.02
From: Ottawa Ontario, by way of Walkerton

Since last post: 9 days
Last activity: 3 days


ICQ:
#3 Posted on | Instant Rating: 6.80
Oh wow, what an issue. WHAT AN ISSUE. Half a dozen times I was "HUH?!" Complete with mini-spasm.


- Luthors of any kind = BAD NEWS. How can anyone trust those guys now? I dunno, but this Alex Luthor kid means BUSINESS. And whose their token JSA guy? Or are they going after Earth 2 Supes without him knowing? Who knows?
- Where's BOOSTER GOLD with his new suit? Next issue I hope. I'm LOVING the direction and development they're going with him.
- Ditto Joker. Made a splash last issue, where is he?
- "Ron"ald, then another Firestorm type of thing appears? Um, is it "Ron"nie? Who knows?




The best moment by far (and this may answer your question GRL);

- Batman realizing his errors is cool. It had to happen sometime. Batman stepping up to the plate when it comes to the family he has right now is golden. Catwoman mentioned that during the HUSH series, that for a loner Batman has plenty of family.

After finally breaking down, the memories of losing his parents, Bruce Wayne asked Earth 2 Superman about what would happen to the Dick Grayson that Bruce Wayne knew, raised, and trained.

No matter the answer givewn to him, it would've been unsatisfactory. Because to Batman, Dick Grayson is his son and peer. And one of the few things in his life he has left.

THAT'S why he asked about Dick Grayson. He's lost so much in his life, he couldn't bear to lose one of his family members. Even to bring it all back.


Yeah, the page-long sublots were a bit annoying, but they got four more issues to tackle things. Plus 52. Plus some tie-ins (like OMAC Special, etc, etc).





Do not get this issue now. Get it YESTERDAY.

(edited by El Nastio on 22.12.05 0202)
---

To celebrate the upcoming Troll Amnesty (and for otherwise no reason at all), I present to you the very best of Trolling here on The W. This Troll Moment of the Week is brought to you by;

ChrisJo, who brought us such pieces as wisdom as: "What does that have 2 do with anything? U want proper spelling, read a book. All I want is for someone to actually express some sort of opinion about this subject. I thought this was a WRESTLING forum."

Click Here (The W) to read the rest of it!

BXVI
Mike Zeidler
Pepperoni



Since: 27.6.02

Since last post: 1383 days
Last activity: 36 days

#4 Posted on | Instant Rating: 5.80
Originally posted by El Nastio

---

- "Ron"ald, then another Firestorm type of thing appears? Um, is it "Ron"nie? Who knows?


---


That's actually "fire elemental Firestorm" - Professor Martin Stein. He was Ronnie Raymond's gestalt partner in the original Firestorm series and towards the end of the run TPTB decided that n order to tie up loose ends they'd break up the team (so to speak) and have it that Martin Stein was supposed to become the new fire elemental when the accident that created Firestorm occurred. So in actuality Ron was just holding Prof. Stein back all the years they were out saving the world.


---

The kid is all confused and thinks to himself "I'm not calling anyone mommy because the last time I did that, it led to this." -My Wife on adoption
odessasteps
Scrapple



Since: 2.1.02
From: MD, USA

Since last post: 1439 days
Last activity: 1405 days

#5 Posted on | Instant Rating: 6.41

While lots of "aha" moments, the main plot is hardly unexpected.

I hope for the return of Alexi Luthor and hte Earth-3 Lois to save their son.


---

Mark Coale
Odessa Steps Magazine
The Affirmation, Baby Blog
Cerebus
Scrapple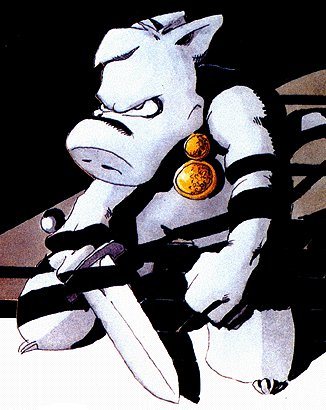 Since: 17.11.02

Since last post: 328 days
Last activity: 49 days

#6 Posted on | Instant Rating: 2.45
I though it was the little things that made this issue shine...

Nice to see Breach pop up here as one of the heroes hooked up the the Monitors machine.

Also nice to know that the 'mockingbird' Luthor is the 'real' Luthor, which means he wasn't the POTUS I suppose?

Correct me if I'm wrong, but was that the old purple jump suit Luthor was wearing underneath the green armor? The one with the X on it.

Extremely cool to have the kryptonite ring destroyed which totaly makes Frank Miller's Dark Knight books null and void.

George Perez drawing The Flash again!

We also (finally) got out first 'Tie-In' thanks to Villians United. The Society was set up to kidnap heroes for 'brain washing' when in fact, that wasn't what they were doing at all?

But over all, this book, though late, is really moving quickly. Compared to HOUSE OF M, IC has done more in three issues then Marvels effort did in almost an entire series.

Lastly, pretty cool of them to throw in the elemental Firestorm, who hasn't been seen for almost four years.

Can't wait for Captain Carrot to make an appearance, perhaps he'll fit in one of the empty slots in the Anti-Monitor machine?