It's False
Scrapple



Since: 20.6.02
From: I am the Tag Team Champions!

Since last post: 2 days
Last activity: 28 min.

#1 Posted on | Instant Rating: 6.54
TONIGHT! It's the first show following an AWESOME Destination X PPV! The Bound For Glory series continues with Mr. Anderson facing Kurt Angle! Brooke Tessmacher defends the Knockouts Championship against Gail Kim! Plus, Bully Ray faces Joseph Park...and Abyss has been served with a restraining order, so Park is on his own! And we re-visit the TNA Heavyweight Championship match from last Sunday! Impact Wrestling is NOW on Spike!

We look back at the main event from last Sunday, as the brainbuster puts Bobby Roode away and Austin Aries reaches the top of the mountain!

PREVIOUSLY ON IMPACT WRESTLING!
We recap the BFG series to this point, culminating with Jeff Hardy beating James Storm last week. Bully Ray has had ENOUGH of this mayhem and foolishness with Joseph Park and his restraining order on Abyss shows that he means BUSINESS! Is there no way out for Joseph Park?

BULLY RAY v. JOSEPH PARK: ANYTHING GOES MATCH
Bully Ray carries out his restraining order on the way to the ring and waves it around for all to see. Joseph Park (wearing a tracksuit that he borrowed from John Laurinaitis' closet) still has no music and he looks nervous as all hell.

Bully challenges Park to come at him. So Park PUTS UP HIS DUKES! He wants to fight with fisticuffs, sir! Park swings and misses, as Ray taunts him some more. Park misses some more swings and Ray toys with him. Tenay mentions for the first time (and probably not the last) that Spike has been pulled from DirecTV (1), as we see a number to call. Park has had enough of Bully's bullying and slaps him across the face. Park stalls, which allows Ray to rush him. Bully stomps on Park WHILE sending a Tweet! How has The E not tried this yet? Bully is trending worldwide in 3...2...1! That sends Tenay and Taz on a discussion about Twitter. Hey, I thought I jumped aboard the NON-Twitter-whoring company! Bully goes for some PLUNDAH! He shakes some goodies out of a trashcan, but has trouble getting the steel chair out. Why there's a steel chair INSIDE a trashcan is anyone's guess. Park scores a takedown and goes to the mounted punches. Park grabs a chair...and naturally holds it backwards. Again, he wastes time with the crowd, which allows Ray to take him down. Bully grabs a DETOUR sign and bashes it across Park's back. Here's a trashcan lid to the back. Bully lays Park across the trashcan lid, but the big fat splash misses and hits the lid. Park makes the babyface comeback with wild shoulderblocks, but charges into a big boot! MOO! Back under the ring, Bully grabs a sinister-looking black bag. And yes, we have thumbtacks! Now Ray has the mic.

"Hey lawyer boy! I'm gonna do to you what I shoulda did to your stinkin' brother a long time ago! Do you know who I am?"

Ray grabs a kendo stick, but Park counters with a cheese grater to the nuts! YEOWCH!!! Here's a kendo stick to the noggin...for 2! Park "charges" into the corner and eats a back elbow. Ray moves Park towards the tacks, but PARK HITS A SPINEBUSTER ON THE TACKS...FOR 2! Park grabs a transcan, but Bully grabs the chain and the chain-assisted fist will end Park's night at about 10 minutes.

WINNER: Bully Ray - Fun garbage match.

Post-match, Ray grabs a kendo stick, as we see Park bleeding from the forehead. Ray mocks Park, but suddenly something snaps in Park upon seeing his own blood. Ray starts to realize something's amiss and moves in, but walks into a BLACK HOLE SLAM!!! Ray's out and we get a big "Joseph" chant from the crowd. Park's bleeding a gusher now, as he shakes his head profusely.

Backstage, Sting finds the dead man's hand, but tears up the playing cards in front of the camera.

Ad break

Moments ago, Joseph Park snapped on Ray and wiped him out with the Black Hole Slam!

Backstage, we see Bully Ray picking tacks off his boots. He wants to know who that was out there. "I beat Joseph Park...but WHO...was THAT?"

THE BOUND FOR GLORY SERIES LEADERBOARDS
1. Samoa Joe - 37
2. James Storm - 36
3. Jeff Hardy - 21
4. Kurt Angle - 20
5. Magnus - 14
6. Mr. Anderson - 9
7. The Pope - 7
7. Rob Van Dam - 7
7. AJ Styles - 7
10. Christopher Daniels - 5
11. Bully Ray - 0
11. Robbie E - 0

SAMOA JOE (37 POINTS) v. ROB VAN DAM (7 POINTS): BOUND FOR GLORY SERIES MATCH
We look back at Destination X, where Joe scored a big win over Kurt Angle with the Kokina Clutch.

Joe charges in to start, but RVD hits a drop toehold into the turnbuckle. RVD goes for the surfboard, but Joe reaches the ropes. Van Dam and Joe grapple for a bit before they start exchanging blows. RVD gets a corner kick, but Joe shakes that off and clobbers him with a big clothesline. RVD takes a breather for a bit. Joe catches a Van Dam kick with a dragon screw legwhip. Joe suddenly rolls through with a heel hook! Van Dam grabs the ropes, so Joe continues the work on the leg. Joe hits a power slam and shifts into a jujigatame before RVD reaches the ropes. Van Dam comes back with a kick to the head and spinning heel kick. Rolling Thunder gets 2! Monkey flip is countered with a sit-out gutbuster and Joe shifts into the Figure-4 (WOO!)! RVD tries to fight his way out of it to no avail. Joe senses Van Dam's getting close to the ropes, so he breaks the hold to drag him to the center of the ring. Joe tries the Figure-4 again, but RVD gets the small package for the pin.

WINNER: Rob Van Dam - Man, that's a weak sauce finish! Joe was putting on a clinic and RVD had no answers for him and no real offense to speak of. Announcers try to play it as Joe being overly focused on submissions, but I don't buy that. This was a crock!

Earlier, Dixie's drug addict friend, Claire Lynch, is caught arriving at the Impact Zone and says nothing of note. Wait...is she SMOKING? FFS, she's supposed to be PREGNANT!!! Why the fuck is she SMOKING??? Holy hell, this angle's the pretzels! (tm CRZ)

Ad break

Backstage, Hulk Hogan calls out Aces & 8's.

CHRISTOPHER DANIELS and KAZARIAN join us next, as we look back at the Styles/Daniels match from Destination X. Daniels is sporting a stylish suit and a giant bandage across his forehead. Kazarian has the mic and it's promo time!

Kazarian: I'd just like to start by congratulating AJ Styles on a hard-fought victory this past Sunday at Destination X. And AJ, I'm sure that you think that you've finally put an end to this whole thing. But AJ, you've only heard one verse. We have yet to even get to the chorus. So trust me when I tell you, this is just the beginning.

Daniels: I hear you booing AJ Styles and his actions at Destination X. I agree with you! They were reprehensible! But I've come to understand that AJ will do anything to keep the truth hidden from you. And for that reason, I want to bring Claire Lynch out here to answer some questions. Claire, come out here, please! Claire! I know you're back here! There we go! There we go!

We are joined by CLAIRE LYNCH coming down the ramp.

Daniels: Please be careful coming down the ramp. Someone in your condition shouldn't stumble. Help her out, Frankie.

Kazarian assists Lynch, noting that she has precious cargo in there. Ha!

Daniels: It's ok, Claire. We just have a couple of questions for you. We want you to clear a couple of things up for these fans here. Now, Claire, I'm not a monster. I sympathize for the situation that you're in. I know that you hit rock bottom and that you were looking for any hand to help pull you out of that hole you were in. And the hand you grabbed belonged to AJ Styles. But what I am saying is, in a situation like that where emotions can become highly charged, mistakes can be made and...accidents can happen.

Interruption comes from "THE PHENOMENAL" AJ STYLES, who comes out for rebuttal.

Styles: Wow, Chris. You're able to stand? And now you're even able to speak! Aw, that's great! That's great. I mean, I'm surprised, after what I did to you this past Sunday? After I Styles Clashed you off the ramp through a table? And as far as I'm concerned, this "story"...it was over weeks ago.

Daniels: No, AJ! No! That's where you're wrong! Because there's a part of the story that you don't know. Claire and I have had a discussion about this and we agree that addicts need to come clean in the end. So Claire, what you need to do is tell HIM and tell the world exactly what you told me.

Styles: You know what? Nonononono. Claire, you don't have to tell this prick anything. If you've got a problem with me, just say it.

Daniels: What have you got to hide, AJ? Why don't you let her talk?

Styles: Hold on, Claire, back up, I got this. You, what are you trying to prove, huh? What do I gotta do, huh? Knock your teeth out to make you shut up?

Daniels: All you gotta do is let her tell the truth because the truth needs to come out!

Styles: The truth HAS come out! Claire! Claire! This has nothing to do with you! This has everything to do with...

Claire: It has EVERYTHING to do with me, AJ! He's right.

Styles: Right about what? This guy's been right about nothing since he's been here in TNA.

Claire: AJ, he's right!

Styles: Right about WHAT, Claire?

Claire: YOU...are the father of this baby, AJ!

Crowd starts chanting "Jerry" and I don't think they mean Lawler. Satisfied with their work, Daniels and Kazarian take their leave. Styles and Claire continue arguing in the ring as we go to break.

You know, TNA. Just because The E has put two of their best wrestlers into a dopey romance angle doesn't mean YOU have to come up with an EVEN WORSE angle for two of YOUR best wrestlers! I'm just saying.

Ad break

We go back to what we just saw, as the silliness of the Styles baby daddy storyline continues. Man, they're just REACHING for reasons to keep the Styles/Daniels feud going, aren't they?

Backstage, AJ stoically walks away, walking past Kurt Angle. AJ yells out that he doesn't know if he's the father before storming out.

We see a quick docu-style spotlight of Mr. Anderson chronicling his battles with Kurt Angle.

That takes us to a video package of Jesse Sorensen making his apperance at Destination X, as Zema Ion talks shit about him. We then see Ion win the X Division Championship with the help of Rick Martel's Arrogance.

Elsewhere backstage, Dakota Darsow talks about Ion disrespecting Jesse Sorensen and vows to get a piece of Ion tonight.

DAKOTA DARSOW makes his entrance for our next match. He faces new X Division Champion Zema Ion next!

Ad break

DAKOTA DARSOW v. ZEMA ION: NON-TITLE MATCH
Ion mouths off to Darsow, who slugs him in response. Darsow works over Ion in the corner. Darsow hits a corner splash and clothesline to send Ion retreating to the outside. Ion tries to take a walk while Tenay talks about DirecTV (2), but Darsow wipes out Ion on the ramp and mouths off to him. Ion catches Darsow coming in, but runs into a slingshot spear in a spot that looked horribly mistimed. Darsow grabs Ion by the hair, but Ion hangs him and drops him with a jumping DDT. The Gory backdrop will polish off Darsow in about four minutes.

WINNER: Zema Ion: Meh. Nothing special. Darsow does nothing for me.

Post-match, Ion snaps Darsow's arm for fun. There's an irony in here somewhere. Ion grabs the mic and tells Jesse Sorensen that he's not just f'n pretty, but he's pretty f'n dangerous.

Coming up next, we hear from new world champion Austin Aries!

Ad break

Once again, we look at the end of Destination X, where Austin Aries polished off Bobby Roode with the brainbuster.

AUSTIN ARIES comes out to a big pop. He grabs the mic and it's promo time!

Aries: Thank you! Thank you! I...uh...I guess you could say I've had a very ok week. Ah, who the hell am I kidding, I've had a GREAT week! I woke up today and I thought to myself, "Boy, is it a great day to be great and is it a great day to be the new World...Heavyweight...Champion!" Now I'm supposed to come out here and talk about...talk about what a great achivement this is, personally. And it is. I've proved everybody wrong. I proved that nothing's impossible. But you see, this wasn't just a great moment for Austin Aries. This wasn't just a great moment for Impact Wrestling. This was a great moment for the professional wrestling industry! You see, everybody knows that wrestling...alright people, thank you...thank you...thank you, I can barely hear myself talking, so I'm gonna ask you all to shhhhhhh...shhhhhhh.​​​..shhhhhhhh.​..s​hhh​hhh...​shhhhh​...shh​​h...wrestling runs in cycles. You see, they have down periods and they have something they call the boom periods. And for the last eight months, there's been a buzz going on about Impact Wrestling. For about the last year, there's been an energy about Impact Wrestling and I know that the people here in the Impact Zone, the people watching at home, professional wrestling fans everywhere feel that we're ready for the next boom period! And Austin Aries is the man to lead Impact Wrestling and professional wrestling into the next boom period. You see, my victory at Destination X, it was bigger than this company. You see, I got messages, I got texts, I got phone calls from Hollywood celebrities, from NFL athletes, I even got congratulations from world champions from OTHER wrestling promotions congratulating me for my accomplishments. You see, I was asked to do an interview recently: How important are championships? And I always said that a championship is only as important as the man who holds it. And that means that this belt right here, the World Heavyweight Championship, the Impact/TNA Wrestling World Heavyweight Championship is the most prestigious...and the most important championship in professional wrestling. Because I am the greatest professional wrestler going today and Impact Wrestling is the greatest wrestling company going! There's a lot of people out there...there's a lot of people out there...

Man, that's a HELL of a promo, but alas, interruption comes from BOBBY ROODE, out for rebuttal.

Aries: Now Bobby, I know you're used to coming out here whenever you feel like it...but you ain't the world champion anymore. You don't come out here on my time! What are you doing?

Roode doesn't reply, looking stoically out into the crowd chanting "loser" at him. Roode slowly approaches the ring, stopping to acknowledge the sea of boos.

Aries: I don't think these people want to see you out here right now.

To further piss off Roode, Aries holds the belt up to his face. Roode grabs a mic, but can't do anything, except sputter.

Aries: Go on, spit it out, Bobby! Come on! Spit it out! What are you gonna say?

Roode: THIS...ALL THIS...UGH...........

Aries: Yes, all of this, all of this right here, what about all of this?

Roode: THIS...THIS RIGHT HERE...ALL OF THIS...RRRRRAAAAAAGHHHH!!! You! YOU!!!

Aries: Me!

Roode: YOU!! YOU!! YOU!! THIS......RRAAAHH...​​​RAAAAAAGGH...DAMMIT!! NO! NO! NO! NO!

Aries: Yes!

Roode: You! You...all of this...this...last Sunday...the win...ALL OF THIS! ALL OF IT! ONE WORD!

Aries: One word!

Roode: ONE WORD! F......RRRRRRAAAAAGH!!!

Aries: Spit it out, Bobby. I ain't got time for this. Champions got things to do.

Roode: It all...everything...one word...fluuuuuuke!

Roode runs around the ring calling Aries a fluke before taking his jacket and exiting.

Aries: Hey, Bobby! Hey, Bobby! I got three words for you: New...World...Champ!

Hit Aries' music! Man, right before the Roode interruption, I'd have called this the promo of the year. That's the kind of promo that MAKES wrestling organizations! And fancy that, someone actually putting VALUE on their belt! WHAT A CONCEPT!

Backstage, Sting tells Hulk Hogan that he's at 150% and that they should go old-school on Aces & 8's. They get interrupted by Devon and Garrett Bischoff. Just when you thought you were rid of Kid Bischoff, here he is again! Devon volunteers to cover Sting and Hogan, but Hogan politely declines. Sting says "old school" some more.

Ad break

We now shift to Kurt Angle talking about his own history with Mr. Anderson. They face off later tonight!

We go back to what happened last week, with Madison Rayne macking on Earl Hebner. That takes us to a video package of Madison expanding on her reasons for choosing Hebner as her crush. Ohhh...this is only going to get dumber, isn't it?

And speaking of dumber, CHRISTY HEMME brings out BROOKE HOGAN for commentary.

GAIL KIM v. MISS TESSMACHER: TNA KNOCKOUTS CHAMPIONSHIP MATCH
Tessmacher starts with a flurry of blows and clotheslines. Tessmacher hits a 'rana, as Tenay and Taz ignore it all in favor of inane chatter with Brooke Hogan. Gail hangs the arm and starts working it over. The announcers have totally ignored the match. Hammerlock-assisted back suplex hits. We hit the armbar. Here's a double floatover hammerlock. At least Gail's use STYLISH restholds! Tessmacher rolls over for 2. Corner whip is reversed and Tessmacher makes the babyface comeback. Corner facebuster hits. Final Cut hits, but she favors the arm and Gail grabs the ropes at 2! Corner charge misses and Gail gets the tights-assisted roll-up for 2! Now the fight has moved to the top-rope. Eat Defeat misses and a Savage Elbow finishes for Tessmacher at about 5 minutes.

WINNER: Miss Tessmacher - Gail tried her best and made this decent. Tessmacher's still pretty green, but she's learning.

Kurt Angle (20 points) and Mr. Anderson (9 points) are walking backstage. They face off next!

Ad break

We go back to earlier tonight and AGAIN look at the inane Styles/Daniels. Backstage, Claire urges Styles to do the right thing.

Next week, it's Open Fight Night: Bound For Glory edition. Magnus vows to take full advantage of next week, while noting that he'll take out James Storm this Saturday in Memphis.

THE BOUND FOR GLORY SERIES LEADERBOARDS
1. Samoa Joe - 37
2. James Storm - 36
3. Jeff Hardy - 21
4. Kurt Angle - 20
5. Magnus - 14
5. Rob Van Dam - 14
7. Mr. Anderson - 9
8. The Pope - 7
8. AJ Styles - 7
10. Christopher Daniels - 5
11. Bully Ray - 0
11. Robbie E - 0

MR. ANDERSON (9 POINTS) v. KURT ANGLE (20 POINTS): BOUND FOR GLORY SERIES MATCH
Lock-up starts up off before we shift into a wrestling sequence. Anderson gets a pair of hip tosses before moving to an armbar. Angle quickly comes back with stomps in the corner, but Anderson makes his own comeback with a corner clothesline and dropkick. Anderson moves in and walks right into a belly-to-belly suplex. That takes us to our next ad break.

We come back with Angle in full control...oh, false alarm! Here are more ads!

We come back for reals with Anderson hitting a back suplex off a headlock. Both guys are down, which gives Tenay a perfect chance to talk about DirecTV (3) for a bit. Anderson comes back with clotheslines and a swinging neckbreaker. Kurt elbows out of a Mic Check attempt and hits the Rolling Germans. Angle Slam is countered into the rolling fireman's carry for 2! Second Mic Check attempt is turned into anklelock attempt! Anderson's corner charge misses and Angle Slam only gets 2! Straps come down and Angle tries for the anklelock. Anderson reaches for the ropes, but Kurt drags him out to the middle of the ring. With the ropes no longer an option, Anderson rolls through and finally hits the Mic Check...for 2! Another Mic Check attempt is reversed into the Angle Slam to give Kurt the pin!

WINNER: Kurt Angle - That's some pretty good wrestling, as even Kurt can even drag a decent match out of Anderson.

Backstage, we join Sting and Hogan, as Bobby Roode enters. Roode stares down Sting before telling Hogan, "We need to talk."

Ad break

Backstage, Hogan tells Sting that he'll be out in 5 minutes. Hogan grants Roode his rematch at Hardcore Justice, but Roode says NUTS TO THAT and wants Aries sooner. So Hulk points out that next week is Open Fight Night, so Roode can challenge Aries next week to defeat and demoralize him before the PPV. Roode likes this idea and agrees.

Next week, it's Open Fight Night: Bound For Glory edition, where Bobby Roode is now expected to challenge Austin Aries!

STING joins us for our main event interview with his trusty baseball bat. Sting says it's awesome to be in the Impact Zone. Sting says tonight's the right place and the right time for a fight, so he calls out Hulk Hogan for some help. So let's cue up the "Not The nWo" porno music! But nobody comes out! You know, when you just let the music play itself out the way they are, I'm seriously shocked The E isn't suing the pants off this company for how closely it resembles the original. That music's like that one recurring Conan sketch. All we need is Brian Lafontaine. Sting calls for Hogan again. So let's cue up the "Not The nWo" porno music a second time! Again, nobody comes out. "We Want Hogan" chant starts up. How about a third round of the "Not The nWo" porno music? We look at the TNATron to find that Aces & 8's have jumped Hogan in his office! They destroyed Hogan's leg and left him bleeding, as Brooke tends to him. Sting starts walking to the back, but ACES & 8's suddenly jump him from behind, nearly knocking over the entire guardrail in the process! There are SIX of these guys, all decked out in masks and hoods! As the beatdown commences, credits are up and we're out!

FINAL THOUGHT

Holy hell, Austin Aries is just GOLD! He's such a natural at the top. A week ago, I thought an Aries win and Roode getting the title back later would work. SCREW THAT! I've flip-flopped and am fully supportive of a long Aries title reign, just so he can put his money where his mouth is, in terms of being the face of the company.

The Bully Ray/Joseph Park feud remains intruging and I'm liking where it's going. But man, the rest of the show wasn't much to write home about. The Styles/Daniels feud has ventured into the ridiculous and it's reaching WCW-levels of stupidity. (Seriously, they had a "pregnant" woman SMOKING on camera!) This angle needs to die. NOW! I don't know where the Aces & 8's storyline is going, but the end result is somehow going to involve Sting, Hulk Hogan, and Garrett Bischoff all wrestling and NOBODY wins in that scenario.

Until next week!

(edited by It's False on 13.7.12 0008)
---

"This is DIET Double Dew, Kyle! It only has half the caffeine and sugar of Double Dew!"

Promote this thread!
graves9
Landjager



Since: 19.2.10
From: Brooklyn NY

Since last post: 2 days
Last activity: 4 hours

#2 Posted on | Instant Rating: 5.08
The show was not bad, but not up to the usual high standards of the last few months. The Crack whore Claire stuff is a blight on the show and even Daniels couldn't save it this week. I guess she'll end up being a heel in the end. I just wish she'd go away. I usually hate garbage brawls, but Ray vs Parks was pretty fun and Parks losing it after he noticed he was bleeding was interesting. they obviously are building to Parks eventually realizing he's Abyss. I'm not looking forward to the full time return of Abyss. Joe Vs RVD was a pretty good match for the five minutes it got and I don't mind the story of Joe losing because he was greedy. He can't win them all. I am glad to see that Joe more motivated than he has been in years and busting his ass. He got pretty demoralized the last few years, but since Russo left he's seemingly mound his motivation. Man did the crowd go apeshit for Aries. Aries' promo was very good while Roode's promo was weird as he was selling that he was too angry to talk. I felt his backstage stuff with Hogan setting up Roode vs Aries next week and at Hardcore Justice was much better. Tessmacher Vs Gail was pretty solid. Tessmacher has improved by leaps and bounds in the last few months and has become dare I say it a above average worker. Gail is boring as a heel and needs to turn face.I would guess Tessmacher's next challenger is a heel Mickie James. Anderson Vs Angle was okay not as good as their previous matches. I did like how they built up the match the entire show. The Hogan-Sting stuff with the Aces and Eights guys likely leads to another Hogan match which I don't wanna see, but I am interested in seeing who these guys are and who is the mastermind. BTW Hogan's daughter is a amazon. All in all, not a bad show, but a step down from the last few months. Next week looks to be a better show with Aries vs Roode. I am surprised we saw no Hardy or Storm this week. I did like Magnus' promo about being the dark horse in The BFG Series though.



(edited by graves9 on 13.7.12 0134)

(edited by graves9 on 13.7.12 0203)
lotjx
Scrapple



Since: 5.9.08

Since last post: 2 days
Last activity: 7 hours

#3 Posted on | Instant Rating: 1.29
I liked most of what I saw. I thought Dawson had a nice stuff move set or Ion was selling it well. Ion's only advantage is he sells well, because promos about Jackasses is starting to annoy me. I also don't think bringing in the legit injury about Sorenson is a good idea, but it sorta worked for Austin/Owen. Yet that was Austin and Owen, who were already over.

The Claire storyline is such a fucking train wreck. There were rumors that they were going to drop it which would have been the right call. There is no need for one guy to fight the tag team champs. If they had a better tag division like they use to, we probably wouldn't be getting this storyline right now.

I just can't buy Tessmacher as champ, she is just too...average? She is getting better, but it just seems like a spot Velvet would be better suited for. Brooke is another train wreck too.

On to someone who isn't a train wreck, Austin Aries. Holy Shit, what a promo. Acknowledging the fans to the tweet from Punk to standing tall after Roode's pretty awful promo. If they can actually focus the show on him instead of the rest of the crap, they might be ok for some time.

I am not sure who Aces and Eights are, but how about this theory. What if its the midcard? I don't know mean just the heels, I mean the entire midcard from Devon to Robbie to Magnus to even Joe. All of them have had enough of the old timers and sitting at home waiting for the phone to ring while these two old bastards are collecting paychecks and even putting family members in charge. So, they decided to just end their careers now, knowing full well Sting was not going to retire, so they decide to put him out of pasture themselves. Make it a conspiracy so vast and deep that even if Hogan and Sting win, they lose, because the midcarders will just recruit more people to the point Hogan cannot run the show anymore and Sting is forced out via a retirement match with Joe or even RVD.




---

The Wee Baby Sheamus.Twitter: @realjoecarfley its a bit more toned down there. A bit.
Amos Cochran
Lap cheong



Since: 28.8.09

Since last post: 150 days
Last activity: 150 days

#4 Posted on | Instant Rating: 5.56
The "Aces & Eights being disgruntled midcarders" is a fine idea in theory, but the endgame will always, ALWAYS be "micard jobs to Sting and Hogan". With that in mind I'm far happier with the idea of four semi-recognisable guys being brought in to job to the SuperFriends team set up last night at Bound for Glory. I just hope they don't spend hours of TV time on it.

Aries is a legit, real deal star. I kind of want them to run with Aries Vs. Storm as the BfG main event. I can't believe I'm so enthused by vast chunks of TNA's output.
Matt Tracker
Scrapple



Since: 8.5.03
From: North Carolina

Since last post: 15 hours
Last activity: 10 hours

#5 Posted on | Instant Rating: 8.12
UNWARRANTED PREDICTION: Raven's Royal Flush gang will be awesome for five seconds.


---

"To be the man, you gotta beat demands." -- The Lovely Mrs. Tracker
thecubsfan
Scrapple
Moderator



Since: 10.12.01
From: Aurora, IL

Since last post: 15 hours
Last activity: 3 hours

#6 Posted on | Instant Rating: 9.28
---

Earlier, Dixie's drug addict friend, Claire Lynch, is caught arriving at the Impact Zone and says nothing of note. Wait...is she SMOKING? FFS, she's supposed to be PREGNANT!!! Why the fuck is she SMOKING??? Holy hell, this angle's the pretzels! (tm CRZ)

---


Haven't been watching, so I have no idea how pregnant she looks, but is it possible they're getting out of this by revealing she's not really pregnant? No one smokes on TV (outside of period pieces), that read to me more like a clue than a screw up.


---

thecubsfan.com - luchablog
samoflange
Lap cheong



Since: 22.2.04
From: Cambridge, MA

Since last post: 590 days
Last activity: 582 days

#7 Posted on | Instant Rating: 3.69
I find it completely believable that a drug addict would smoke while pregnant. Isn't that sort of exactly what a drug addict would do?
kentish
Andouille



Since: 19.8.05
From: My Old Kentucky Home

Since last post: 189 days
Last activity: 42 days

#8 Posted on | Instant Rating: 6.74
Didn't see the show thanks to Viacom and DIrecTV.

I am thrilled that Aries won the belt, but it seems like they really need to blow off Storm-Roode at BfG. It needs to be for the belt too, as that is what the feud started over at BfG last year. But what to do with Aries? I see him getting hosed out of the title by someone (Bully Ray?) to give him something to do while they finish up Storm-Roode. Because they just have to blow that off properly, it's been too good, and too well built up for so long, similar to Hogan-Savage In 1988. Just not as profitable.

Does the name Aces and Eights mean something I might not be aware of?
Amos Cochran
Lap cheong



Since: 28.8.09

Since last post: 150 days
Last activity: 150 days

#9 Posted on | Instant Rating: 5.56
It's the dead man's hand, the cards that Bill Hickock had when he was shot in the head.

Unfortunately they're lacking a credible strong heel outside of Roode that they could use to put Aries over at BfG. Maybe Angle can do one of his patented insta-turns.
Whitebacon
Boudin blanc



Since: 12.1.02
From: Fresno, CA

Since last post: 23 days
Last activity: 12 hours


AIM:
ICQ:
#10 Posted on
Dead man's hand in poker. This most likely has something to do with Bischoff.

lotjx
Scrapple



Since: 5.9.08

Since last post: 2 days
Last activity: 7 hours

#11 Posted on | Instant Rating: 1.29
I am so bored of Storm/Roode mainly for buying Lockdown and it being a shit PPV. They don't even have to turn anyone at BFG since it is a tournament. A Face vs. Face match either with Kurt or Jeff would be high profile enough for Aries.

(edited by lotjx on 13.7.12 1210)

---

The Wee Baby Sheamus.Twitter: @realjoecarfley its a bit more toned down there. A bit.
spf
Scrapple



Since: 2.1.02
From: The Las Vegas of Canada

Since last post: 34 days
Last activity: 1 day


AIM:
#12 Posted on | Instant Rating: 4.93
I think it was on Scott Keith's blog that someone proposed the idea of Aces and Eights being a plot between Aries and Hogan.

AA88 = AA and 88
AA = Austin Aries
88=8th letter in the alphabet = HH = Hulk Hogan


---

2007 and 2008 W-League Fantasy Football champion!
Torchslasher
Knackwurst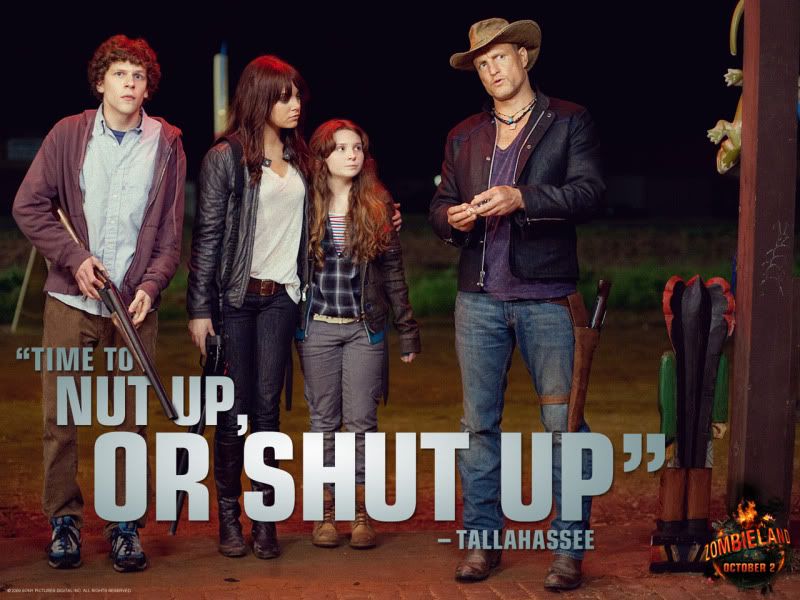 Since: 17.1.02
From: New F'n Jersey

Since last post: 2 days
Last activity: 1 day

#13 Posted on | Instant Rating: 5.37
Wow, that's cool, although Brooke Hogan won't be happy about this ruse if it is one.

I enjoyed the show again this week. The BFG stuff is leading to good to great matches, so it's a success. And they are advertising the house shows to boot. I do like that the Claire Lynch stuff is now seemingly leading to a heel turn, cause sympathetic Claire just doesn't work.

TNA is on a roll.


---

"Put on your helmets, we'll be reaching speeds of 3!"
"It was nice of you to give that dead woman another chance."
"All right, look alive everybody...oh sorry Susan."- MST3K: Space Mutiny
Click Here (facebook.com)
BigDaddyLoco
Scrapple



Since: 2.1.02

Since last post: 9 hours
Last activity: 5 hours

#14 Posted on | Instant Rating: 6.28
I like the BFG tournament, because there are actual winners and losers. I don't like the RVD finish, but at least they have the balls to have something other than a bunch of double DQs and countouts.

Leave it to TNA to have the most watchable product they might have ever had while running the worst angle in years.