It's False
Scrapple



Since: 20.6.02
From: I am the Tag Team Champions!

Since last post: 13 min.
Last activity: 12 min.

#1 Posted on | Instant Rating: 6.72
PREVIOUSLY ON IMPACT WRESTLING!
Eric Young returns for someone's our amusement. The World Tag Team Champions of the World get busted for their actions. Joseph Park offers his services to Hulk Hogan and Sting. And the Aces & Eights got to Austin Aries again! Impact Wrestling starts right now!

Opening pyro! We are LIVE from the Impact Zone! Tonight, we pencil in the final four of the BFG series!

Video package on the final participants of the BFG series, putting over the importance of the series, the world title, and main eventing Bound For Glory. Well-done!

The BFG series leaderboard goes up...and I don't think there's much reason to post it again. It comes down tonight's two matches of Joe/Hardy and Ray/RVD with the top-four facing off this Sunday at No Surrender.

Wait...the PPV is THIS Sunday? Um...they should get some...uh...MATCHES for this PPV, shouldn't they?

"THE CHARISMATIC ENIGMA" JEFF HARDY (49 POINTS) v. "THE SAMOAN SUBMISSION MACHINE" SAMOA JOE (68 POINTS): BOUND FOR GLORY SERIES MATCH
It's "win and you're in" for Jeff, while Joe's fighting for the #1 slot that will allow him to select his opponent at No Surrender.

Lock-up starts us off, as Joe works the wrist. Dueling "Let's Go, Hardy!"/"Let's Go, Joe!" chants! Joe sends Jeff bailing to the outside. Back to the lockup, as we see James Storm watching from the back. Joe pounds Jeff into goo in the corner. On the outside, Joe beats on Jeff some more. Jeff slams Joe's head onto the steps and then launches himself off the steps for Poetry In Motion to take us to our first ad break of the night.

We come back with Joe clobbering Jeff with a back elbow. Joe hits a corner avalanche/enziguiri combo! Sweet! It only gets 2. Dueling chants start up again! Jeff tries to come back, but runs into a powerslam for 2. Jeff bounces off a corner whip and makes the babyface comeback. Jeff wants the Swanton, but Joe bounces up and counters the Twist of Fate with the Kokina Clutch! Jeff runs him into the corner and hits the Whisper in the Wind, which catches Joe's bad arm. Twist of Fate hits and rocks Joe, so Jeff takes Joe over and clamps on the armbar for the tap-out at 12 minutes shown!

WINNER: Jeff Hardy - The submission win was very unexpected. The arm storyline doesn't look to be going away anytime soon for Joe.

Video package recaps the Aces & Eights' rampage and their beatdowns of Austin Aries.

Backstage, Austin Aries finds Hulk Hogan and rages about constantly getting taken out by Aces & Eights. He wants to know how they keep getting in the building. Hogan says the guy with the blackjack was a plant on the payroll and offers him up to Aries later tonight. Hogan encourages Aries to break his legs to make him talk.

Ad break

CHRISTY HEMME talks to SAMOA JOE about his loss, noting that he's still got second place. Joe tries to talk, but is interrupted by MAGNUS, who mocks Joe for losing. Magnus notes that he lost his temper after his loss three weeks ago and accuses Joe of walking away from their team out of ego. Magnus says he's over it, though, and wishes Joe luck before walking away. At least until he suddenly rushes Joe from behind and lays him out before exiting for reals.

Backstage, Hulk Hogan talks to the tag teams on the roster. He wants to hear a team make their case for why they deserve a shot at the tag titles. Robbie E makes the case for his youth and that he hasn't gotten an opportunity. Kash makes the case for his tema, noting that they're the best. Chavo notes that he's been winning tag titles for years. AJ Styles suddenly walks in and wants in on this. Hogan notes that this isn't about revenge and sends AJ on his way.

Elsewhere backstage, Brooke Hogan congratulates Tara on her win a few weeks ago. Brooke wants to see it again, so she books Tara against Miss Tessmacher for Sunday at the PPV. Gail Kim enters the picture and takes umbrage to Tara getting a chance because of the "eye candy" factor. Brooke books Gail against Tara later tonight. Gail and Tara get in each other's faces to end the segment.

Ad break

TARYN TERRELL is back for another ref job.

GAIL KIM v. TARA
Wrestling sequence starts us off, which Gail wins with the dropkick. Tara gets an armdrag and a backdrop. Gail quickly comes back with a single-arm DDT. Corner shoulder charge hits, as Gail drops herself on Tara. Choking and mounted punches follows. Corner charge misses and Tara hits a powerslam. Tara makes the babyface comeback and hits the Davey Boy suplex for 2. Gail goes up top and gets crotched. Widow's Peak finishes in about 5 minutes shown.

WINNER: Tara - Decent match. Not great, but better than anything The E has to offer.

Here's a recap of the Joey Ryan angle. You know, seeing Al Snow initially give Ryan a "yes" kinda makes you wonder why Ryan's targeting HIM and not Taz, who was the one that got in his face.

Al Snow is on his way to the ring, next!

Ad break

AL SNOW is in the ring with mic in hand. He wants to offer Ryan another chance, so he invites him in the ring. JOEY RYAN comes out from the crowd and enters the ring. Ryan delivers a truly terrible promo, which gets a "SHUT UP!" from Snow. Snow tells Ryan he gets another Gut Check shot with no judges. Ryan says he's already proven himself and demands a contract now. Snow says no dice and that Ryan has to go through Gut Check again. Ryan accepts, so Snow says it's against him. Snow bitchslaps the shit out of Ryan to send him away. Ryan threatens a lawsuit. Maybe he should get Joseph Park!

Speaking of which, Joseph Park is backstage on the phone. Bully Ray approaches him and promises he's not here to touch him. Ray asks if Park has learned anything. Park cites attorney-client privilege and says nothing. Ray tells Park to be careful and walks away.

Elsewhere backstage, the guy that attacked Austin Aries last week is dragged into a room in handcuffs and placed on a chair. Aries confronts the guy and promises bad things if the guy doesn't talk.

Coming up next, Bully Ray faces Rob Van Dam for the final BFG series slot!

Ad break

Backstage, Hulk Hogan says the tag division has been off-balance since the issues with Kaz and Daniels and the Aces & Eights. Chavo says that he and Hernandez have already beaten Kash and Gunner. Kash says he doesn't respect Chavo. Robbie E points out that Chavo & Hernandez and Kash & Gunner have only been a team for 3 weeks. Hogan sends Kash and Gunner on their merry way, leaving it down to Chavo & Hernandez and Robbies E & T.

Video package hypes up Bully Ray/RVD.

BULLY RAY (55 POINTS) v. ROB VAN DAM (55 POINTS): BOUND FOR GLORY SERIES MATCH
Jeff Hardy has already won his way in, so winner gets the last shot and the loser goes home.

Ray shows off his calves, so Van Dam kicks him there. Ray pounds away, but Van Dam grabs a headlock. Van Dam comes off the ropes and Ray hits a back elbow. Ray pounds away some more, but Van Dam grabs a schoolboy for 2. Van Dam grabs another headlock, so Ray grabs the ponytail. Van Dam gets the mule kick and lands on his feet off a hiptoss attempt before sending Ray out with a kick to the face. Baseball slide keeps Ray out. Poor lonely Impact Zone guy trying to start a "ECW" chant. Van Dam hits a no-hands tope con hilo! Van Dam goes up and gets crotched. Ray tries to bring Van Dam down and Van Dam's leg gets caught, so Bully pounds on it for a bit. Ray focuses on the leg and grabs the leglock. Ray argues with Earl Hebner, which allows Van Dam to hit a spinning heel kick out of the corner. Both men are down. Van Dam hammers away and makes the babyface comeback. Rolling Thunder gets 2. Rolling monkey flip hits. Second-rope springboard crossbody gets 2. Van Dam missing a second-rope kick and Ray gets the boot to the head for 2! Vaderbomb misses for Ray! Van Dam wants the split-legged moonsault, but stops himself when he sees Ray moving and puts him down with a kick. Van Dam tries for the Five-Star Frog Splash, but FLIES INTO THE BULLY CUTTER! Van Dam is done and Ray gets the pin!

WINNER: Bully Ray - Decent match, but a great finish!

Your final four are James Storm, Samoa Joe, Bully Ray, and Jeff Hardy. Later tonight, #1 seed James Storm will name his opponent.

Backstage, Austin Aries pumps the A&E guy for more info. Aries slaps the shit out of the guy and threatens the guy with pliers. Hulk Hogan enters the picture and stops Aries, because he wants a piece, too. Hogan gets a call on his phone from the Aces & Eights. Hogan offers the guy they have in exchange for the guy that broke Aries' arm, but the deadline is tonight. And Aries gets the armbreaker one-on-one this Sunday at the PPV.

Ad break

"COWBOY" JAMES STORM makes his entrance to name his opponent. Storm recaps his year so far, noting his loss at Lockdown and his return at Slammiversary. Storm invites the three remaining guys in the BFG series out. BULLY RAY, SAMOA JOE, and JEFF HARDY make their way to the ramp. He credits Joe and Jeff for their resume, but he says he's facing Bully Ray and calls him out to the ring. Ray comes down with his chain and runs his mouth. Storm reminds Ray that he accused him repeatedly of being behind Aces & Eights. He then reminds everyone that it was Ray who ended Storm's run at the BFG series last year and that this year, Storm will end Ray's. Sorry 'bout yo damn catchphrase! We turn to the ramp to see Joe and Jeff in each other's faces.

Later tonight, we find out if the Aces & Eights will get their guy back.

Elsewhere backstage, we see the World Tag Team Champions of the World, with Daniels sipping on his APPLETINI~! Next, we find out who faces the champs.

Ad break

Backstage, Christy Hemme tries to talk to Rob Van Dam about his loss. Once again, Magnus enters the picture and notes that the old Van Dam wouldn't have fallen at the final hurdle. Magnus plays Dolph Ziggler to Van Dam's Chris Jericho and says that Van Dam isn't the guy he used to be, so a fight breaks out. The backstage agents break up the fight.

CHRISTOPHER DANIELS & KAZARIAN make their entrance for our next match. Jeremy Borash does NOT introduce Kaz and Daniels as the "World Tag Team Champions of the World!" For shame, Borash!

Backstage, Hulk Hogan makes his decision and gives the shot to...

CHRISTOPHER DANIELS & KAZARIAN v. HERNANDEZ & CHAVO GUERRERO JR.: TNA TAG TEAM CHAMPIONSHIP MATCH
Pier four starts us off and the champs quickly bail. Hernandez slams Daniels down before tagging Chavo in for a senton. Hernandez tags back in and hits a bear hug before shifting into an overhead belly-to-belly suplex. Chavo tags in and hits a seated dropkick for 2. Chavo pounds away in the corner. The challengers tee off on Daniels for a bit. Daniels is able to get the tag, so Chavo and Hernandez go to town on Kaz. Kaz plays possum to get control and tags Daniels back in. Chavo comes back with dropkicks before tagging out. Daniels tags out, but Kaz eats an overhead backbreaker from Hernandez! Hernandez scoops up Kaz for a Davey Boy suplex, while Chavo nails Daniels with the Three Amigos! That takes us to our next ad break.

We come back with the faces still in control, so Kaz hangs Chavo on the top rope to allow Daniels to come back. Daniels sets up Chavo for a Kaz somersault neckbreaker. Neckbreaker gets 2 for Daniels. The champs get a double-team hiptoss/legdrop for 2. Chavo escapes and makes the hot tag to Hernandez, who's a casa of fire. Hernandez tosses the champs like ragdolls and hits a sitout powerbomb for 2. Kaz gets a corner dropkick, but Hernandez catches Daniels with a boot coming in. Hernandez goes up, but Kaz catches him. Chavo pulls Kaz off the top and then hits a 'rana on Hernandez landing him on top of Kaz! Very cool! Daniels grabs the ref to stop the count! Chavo takes Kaz out with a pescado, leaving Daniels with Hernandez. Kaz holds Chavo and Daniels hits a split-legged moonstault onto his partner! Hernandez wipes out the champs with the no-hands tope! Chavo whips Hernandez into Kaz, but Daniels brings in the belt! Daniels disposes of Chavo and wipes out Hernandez with the belt, allowing Kaz to roll him up for the pin at 15 minutes shown!

WINNERS: Kazarian & Christopher Daniels - Awesome tag match that made the faces look good, Hernandez look like a monster, and the champs look sneaky. Very nice!

The champs' celebration is cut short by the "Not the nWo" porno music. HULK HOGAN comes out with sarcastic applause. Hogan says AJ Styles claims he can beat the champs by himself, but Hogan decides to book a rematch between the Kaz/Daniels and Styles/Kurt Angle for Sunday. Hit the porno music! And give him pyro...for some reason!

Your hosts are Mike Tenay and Taz. They run down the No Surrender card:

-AJ Styles & Kurt Angle v. Christopher Daniels & Kazarian: TNA Tag Team Championship Match
-Rob Van Dam v. Magnus
-Tara v. Miss Tessmacher: TNA Knockouts Championship Match
-Sonjay Dutt v. Zema Ion: X Division Championship Match
-Samoa Joe v. Jeff Hardy: BFG Semi-Final Match
-Bully Ray v. James Storm: BFG Semi-Final Match
-BFG Finals

Backstage, Austin Aries drags the A&E guy out to the ring, next!

Ad break

AUSTIN ARIES comes out for our closing promo. He drags down the A&E guy. Aries calls out the Aces & Eights and offers up the trade. Nobody comes out, so Aries starts to beat the guy up. The guy says he'll talk, so Aries grabs the mic. The armbreaker comes out to pull the guy out...and lays him out with a hammer! Ouch! Aries chases the guy with a suicide dive and goes to town on him! It's a big dude, but Aries holds his own. Both guys trade blows to end the show! Closing credits are up and we're out!

FINAL THOUGHT

Hey, did you know there's a PPV this Sunday? I sure didn't! As good as the shows have been, TNA's PPV buildup needs work. Also, going up against the NFL's opening weekend was probably not the wisest move.

Man, we'd better get some sort of reveal at the PPV. But I have to agree, there's very little they can offer in terms of a satisfying reveal. If I were TNA, I'd be backing a dump truck full of money to Dave Batista's house, because he'd be the only worthwhile payoff at this point.

The parade of great matches continues, as Joe/Jeff and RVD/Ray both delivered, while the tag match was insanely fun. The streak of good TNA shows continues for another week.

Until next time!

(edited by It's False on 6.9.12 2203)

---

"Release the BOGUS!"

Promote this thread!
graves9
Sujuk



Since: 19.2.10
From: Brooklyn NY

Since last post: 4 hours
Last activity: 1 min.

#2 Posted on | Instant Rating: 5.09
I agree while Impact has been a great show for months the build for PPVs are still pretty bad. They have done a nice job building to BFG, and really No Surrender just feels a throw away PPV besides for the BFG series matches.. I didn't see the whole show just the last half hour and I really liked Storm's promo and his reasoning for picking Bully as his opponent since Bully eliminated him from the BFG series last year and the fact that Bully was accusing him of being the leader of The Aces and Eights. Also like Magnus getting in RVD's face and saying he's past his prime. Imo Magnus has all the tools to be a big star if booked correctly. RVD just stood there and looked stoned during Magnus' speech really. I thought the tag match was a disappointment with Hernandez botching at least three spots and Chavo botching a headscissors takeover. Hernandez is so damn sloppy. The match did get good after the copmmercial break and the right team won. The Aries-Arm breaker stuff was ok but weren't we supposed to pay to see em brawl at the PPV? I do really wish they'd actually have the X division champ on the show and have a build to his match instead of him being off the show for a month. Whatever happened to Kenny King? Wasn't he feuding with Zema? I'm gonna guess the arm breaker guy get unmasked at the PPV and will be Luke Gallows and he'll be the spokesman until BFG where the leader will be revealed.

(edited by graves9 on 7.9.12 0133)
Tyler Durden
Landjager



Since: 22.2.04
From: Frankfurt, Germany

Since last post: 297 days
Last activity: 15 days

#3 Posted on | Instant Rating: 3.59
TNA World Champion Austin Aries vs. The Big Guy from Asses & Aids is their PPV main event?


---

#WatchROH
graves9
Sujuk



Since: 19.2.10
From: Brooklyn NY

Since last post: 4 hours
Last activity: 1 min.

#4 Posted on | Instant Rating: 5.09
I would guess that the finals to the BFG series is the Main Event and Aries and Arm breaker have a brawl before that where Aries unmasks the guy.
lotjx
Scrapple



Since: 5.9.08

Since last post: 8 hours
Last activity: 1 hour

#5 Posted on | Instant Rating: 1.27
I am thinking that the main event is going to be one of those situations where one of the BFG matches will be the main event to add to the drama. Its a solid enough card that they can probably get away with Aries vs. random dude and then we get the reveal of who is behind it all. Granted its not as good as Roode/Aries III, but its a non-title defense to set up Aries to defend it at BFG.

I am also of the opinion that this is a rather lukewarm PPV. TNA perhaps knows that and is doing very little for it while BFG seems to be their target. I watched a bit of Impact considering it couldn't be any more embarrassing than watching Pitt play. If anything, all signs point to Bully Ray as the leader which is way better than Jarrett or Bischoff.


---

The Wee Baby Sheamus.Twitter: @realjoecarfley its a bit more toned down there. A bit.
Amos Cochran
Lap cheong



Since: 28.8.09

Since last post: 406 days
Last activity: 406 days

#6 Posted on | Instant Rating: 5.83
I think Bully Ray, or any undervalued midcarder for that matter, being the payoff would be just as underwhelming as Jarrett or Bischoff, just for different reasons. You don't build a company-spanning angle around the reveal of an established midcarder as the mastermind. You also don't build it around two characters as tired as Jarrett and Bisch, but that's another matter entirely.

It's going to be Bischoff. The biker connection, targeting Hogan, the biggest show of the year approaching...of course it's him.
Brian
Salami



Since: 13.11.11
From: Virginia Beach

Since last post: 206 days
Last activity: 147 days

#7 Posted on | Instant Rating: 1.72
Bully Ray has re-signed with TNA for two years. Glad to hear it. I can't believe I am gonna say this, but he's become one of the best and most entertaining performers in the wrestling business. Glad he's staying. I could give two hoots about Devon leaving. http://www.pwinsider.com/article/71734/tna-updates-on-bully-ray-and-devon.html?p=1
CruelAngel777
Sujuk



Since: 7.4.02

Since last post: 1 day
Last activity: 47 min.

#8 Posted on | Instant Rating: 4.50
The fans that chant "Devon's better" during Bully Ray's matches have a delightful sense of humor.

The absurdity of Hogan telling Aries to break the skinny guy's legs, and him getting nailed with a hammer in front of hundreds(?) of eyewitness and recording equipment, without police involvement is still more believable than Punk's forced heel turn or AJ Lee's inability to fight back if attacked due to her General Manager position angles in the WWE. Absurdity in wrestling can be acceptable if delivered right.

I always thought Hernandez reminded me of Mike Awesome as far as having a balance of raw power and incredible agility and speed for a power man. The fans went crazy for that tag match. Loved the "Distraction belt" finish.


Torchslasher
Knackwurst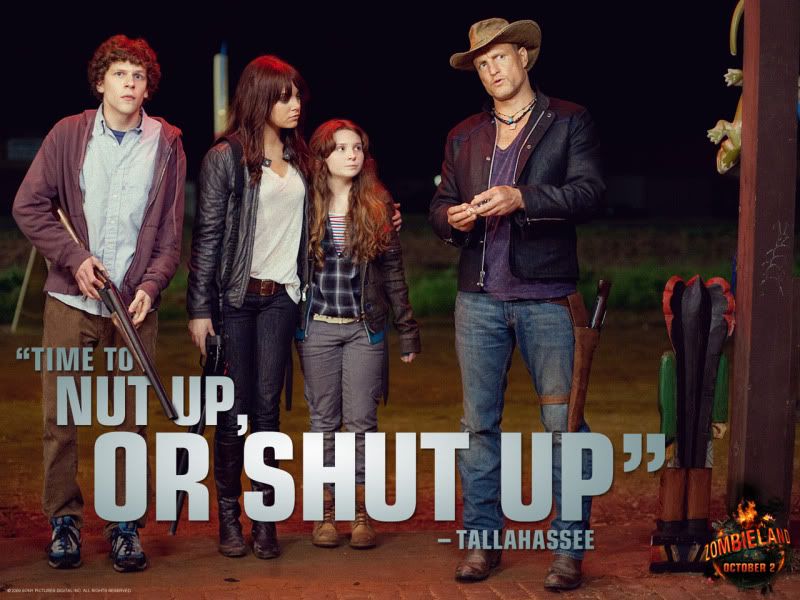 Since: 17.1.02
From: New F'n Jersey

Since last post: 71 days
Last activity: 4 days

#9 Posted on | Instant Rating: 5.39
Good show this week again, from the drama of the final BFG matches to the good finishing sequence of the tag title match (I only wish that there could have been a cameraman on the far side of the ring to see the apparent tight pulling). The PPV should be good, despite the rushed nature of the promotion given.

Asses & Aids, Tyler Durden, really? Time to look at your profile and see if you are indeed the 14 year old you appear to be when I read stuff like that.


---

"Put on your helmets, we'll be reaching speeds of 3!"
"It was nice of you to give that dead woman another chance."
"All right, look alive everybody...oh sorry Susan."- MST3K: Space Mutiny
Click Here (facebook.com)
Dionysus
Kolbasz



Since: 10.7.11
From: San Francisco, CA

Since last post: 1 day
Last activity: 16 hours

#10 Posted on | Instant Rating: 5.78
I liked the civil conversation between Joseph Parks and Bully Ray. Calfzilla's three-dimensional character is a joy to watch.

I appreciated James Storm remembering that he was eliminated from the final four last year by Bully Ray. Speaking of last year's final four, poor Gunner.

Hollywood and Aries' Enhanced Interrogation of the Aces and Eights drone was pretty over top in a good way. The elusive Bane only making an unheard appearance by phone was a nice touch.

Brutus Magnus got multiple segments!

I am hyped for Joey Ryan v. Al Snow.
BigDaddyLoco
Scrapple



Since: 2.1.02

Since last post: 17 hours
Last activity: 3 hours

#11 Posted on | Instant Rating: 6.28
The Aces and Eights stuff was corny, but for some reason it works a little better in TNA than it would in the WWE. The whole kidnapping and beating with no police presence is fine since they are just ripping off Sons of Anarchy which has storylines that are way less plausible than this was.

I would have probably enjoyed Bully Ray in WWE, to see what he could do with Punk and especially Sheamus, but I would rather be watching him in TNA where he is allowed to do what he does best with less filters and he doesn't have to go through a humbling process before being built up again.

Tag Team wrestling. Where you can make good use of your midcarders and upper tier guys who have nothing to do with good quality matches.

I will probably regret saying this, but I have actually really liked what Hulk Hogan has been doing as guy in power. He's mellowed out quite a bit. Helmsley should be taking note.

I also had no idea this was a go home show for a PPV. They did a terrible job promoting that. This was a solid show, but you didn't miss anything if you didn't watch it.



(edited by BigDaddyLoco on 8.9.12 1228)
Big Bad
Scrapple



Since: 4.1.02
From: Dorchester, Ontario

Since last post: 1 day
Last activity: 8 hours

#12 Posted on | Instant Rating: 5.69
If they do the Aces & Eights boss reveal at the PPV, it would stand to reason that they will do so to help said boss win the tournament. So, by that logic, either Bully, Storm, Joe or Hardy will end up being the (pardon the pun) big bad. Joe has been rumoured as the leader for a while, and it would be great to see him again pushed as the top threat in the company.


---

"It breaks your heart. It is designed to break your heart. The game begins in the spring, when everything else begins again, and it blossoms in the summer, filling the afternoons and evenings, and then as soon as the chill rains come, it stops and leaves you to face the fall alone." --- Bart Giamatti, on baseball
Dionysus
Kolbasz



Since: 10.7.11
From: San Francisco, CA

Since last post: 1 day
Last activity: 16 hours

#13 Posted on | Instant Rating: 5.78
I wonder if much like at BFG 2010, Jeff Hardy is the stealthy force behind the invading superfaction who no one guesses.
It's False
Scrapple



Since: 20.6.02
From: I am the Tag Team Champions!

Since last post: 13 min.
Last activity: 12 min.

#14 Posted on | Instant Rating: 6.71
Impact's rating fell to a 0.97, but considering they were competing against college football, the MTV VMA's, and the President of the United States, it's pretty understandable.

Having said that, it makes the decision to unveil 90% of the No Surrender card on this show even more baffling.


---

"Release the BOGUS!"
Tyler Durden
Landjager



Since: 22.2.04
From: Frankfurt, Germany

Since last post: 297 days
Last activity: 15 days

#15 Posted on | Instant Rating: 3.60
Originally posted by Torchslasher

---

Asses & Aids, Tyler Durden, really? Time to look at your profile and see if you are indeed the 14 year old you appear to be when I read stuff like that.

---


Yeah, wasn't one of my best posts, I guess. You're right.


---

#WatchROH
KJames199
Scrapple
Moderator



Since: 10.12.01
From: #yqr

Since last post: 4 days
Last activity: 16 hours

#16 Posted on | Instant Rating: 8.60
I thought it was funny.
TripleG
Linguica



Since: 27.1.12
From: Queens ny

Since last post: 1011 days
Last activity: 879 days

#17 Posted on | Instant Rating: 8.60
show had its share of ups and downs. The ups consisted of overall pretty solid wrestling action and a great promo from James Storm. The two BFG Series matches were pretty good and had some good action. You knew who was going to win each match before the bell rang, but they still delivered pretty decent matches. The Knockout match was ok, nothing special, but ok for the time they were given. The tag title match wasn't great, but it was also ok. Nothing really great, but overall decent action. I thought the rest of the show was pretty much a bomb. The Championship Thursday concept, to me, is already off to a dull start. I know #1 contender matches have been done a whole lot but I still like them better than listening to a room full of guys bitching about why they should be next in line for a title shot. It didn't work with the tag team titles tonight I think, in part, because TNA's tag team scene is extraordinarily weak right now. Gunner & Kash and The Robbies have zero credibility so Chavo & Hernandez were the only two left. The interrogation segments of the Aces & Eights member by Austin Aries were awful. I'm not putting Aries down, I don't think really anyone could've pulled it off because it was so cheesy. Aries doesn't have that tough guy, sadistic badass aura about him nor the look, so that didn't help. In all honesty, I don't think I could care less about seeing him waste his time facing this arm breaker guy at No Surrender. Aside from the BFG Series matches, nothing else really got any hype for the ppv. At the last minute, they suddenly add three matches to the card for the ppv without any real hype. RVD faces Magnus, Kurt Angle & AJ Styles get a shot at the tag titles and Zema Ion defends the X Division title against Sonjay Dutt. The show was pretty decent but it was weak by go home show standards