It's False
Scrapple



Since: 20.6.02
From: I am the Tag Team Champions!

Since last post: 2 hours
Last activity: 47 min.

#1 Posted on | Instant Rating: 6.54
We waste absolutely ZERO time this week, as KENNY KING and ZEMA ION are brawling down the ramp! Not far behind them are AUSTIN ARIES and BOBBY ROODE, who are also brawling into the arena! These four are supposed to face off in tag action, but they clearly couldn't wait! EARL HEBNER tries to break them up...or get them to the ring. I can't tell. The four men have fought their way to the ringside area. Aries comes back into the ring, climbs up top, and dives onto Roode! Here's the bell, so I guess we're getting started!

AUSTIN ARIES & KENNY KING v. BOBBY ROODE & ZEMA ION
Roode begs off Aries, Flair-style, before tagging out to Ion. Aries starts up on Ion before Ion hotshots him and hits a neckbreaker. Now Roode wants in, but Aries takes control again and tags out. The faces hit a double-team airplane spin and double chop on Ion! Very cool! King hits a springboard legdrop for 2. King catapults Ion into an Aries forearm and Aries follows with a springboard elbowdrop for 2! Roode tries for a distraction, but it fails. Aries hits a running elbow for 2. King tags in and hits a corner chop. King works over Ion with shoulderblocks before whipping Ion into the corner with authority for 2. King tags out and Aries hits a slingshot corkscrew splash for 2! King tags back in and hits the vertical suplex into the mounted punches. Second suplex is countered, but King lands an inverted atomic drop. Roode tries for the cheap shot, but that leads to a heel miscue that sees Ion wiping out Roode! Undaunted, Roode pulls King out and drives him into the apron. Ion then wipes out King with the NO-HANDS TOPE CON HILO! Roode adds in a few more shots before tossing King back in for a two count. Roode tags in and works over King before spitting in Aries' face! Listen to Taz struggle to avoid referring to Aries as "Double A"! It's hard, isn't it? Roode hits a vertical suplex and measured kneedrop for 2. Roode nails Aries, for fun, before tagging out. Ion hits the chinlock. Ion continues working over King to send us to our first ad break.

We come back with King fighting Ion off the turnbuckles. King measures Ion, so Roode shoves him out of the ring! Roode tags in and continues the beatdown. Ion tags in and stomps on the arm before grabbing the facelock. Ion's clothesline is suddenly caught with the exploder suplex! Roode rushes in to distract Hebner, so the hot tag is missed! So the heel beatdown continues. King disposes of Roode and wipes out Ion with the atomic drop and enziguiri for 2! Aries has finally had enough of Roode and takes him out with the missile dropkick! Aries leaps over Ion and takes out Roode with the suicide dive! Meanwhile, King will finish Ion with the swinging uranage (or as Taz calls it, "Oh my God!") for the pin at about 15 minutes shown.

WINNERS: Kenny King & Austin Aries - Very fine tag match, with all four guys showing great stuff. Austin Aries continues to rule the universe!

We're about 20 minutes into the show, but...hey, why not...?

PREVIOUSLY ON IMPACT WRESTLING!
The Aces & Eights continue to cause trouble, but is James Storm the man behind the group? Can he be trusted?

Annoying Backstage Guy asks Sting about what happened last week. Sting says he'll call out James Storm when he gets to the ring?

Ad break

STING joins us for a fresh round of talking. I've got some work to brush up on later tonight, so I'm going to skimp on transcription this week. Let's get the gist.

Sting calls out James Storm, so here's "COWBOY" JAMES STORM to answer. Sting shows Storm what happened during last week's match with AJ Styles and asks what IS up with that? He then shows what happened after last week's main event and asks what the deal with that was? I personally would have asked why he had to wait for his music to hit first, but that's just me. Sting wants Storm to confirm that he has nothing to do with Aces & Eights. Storm says the evidence is there, but that he only sees cowards. Storm again asserts that he never needed help to kick ass. Storm points out that Kurt Angle had Storm jumped 9 months ago, but he got up LIKE A MAN and beat his ass, beating him 3 out of 4 times.

This draws the interest of KURT ANGLE, who comes out for rebuttal. Kurt says he came out after hearing his name and tells Storm that he doesn't understand his motives. Kurt points out that they were supposed to face off two weeks ago before Aces & Eights jumped him and points at the evidence again. Kurt dares Aces & Eights to show up tonight, to which Sting says he'll be waiting at ringside. Kurt finishes by telling Storm that he'll make him tap out tonight.

AJ Styles checked into Australia on Twitter! Clearly, he's not here tonight. Just for "fun", let's recap the angle with Crackhead Claire!

That takes us backstage to Christopher Daniels and Kazarian. Kazarian accuses Styles of fleeing the country! Daniels (naturally wielding his sinister APPLETINI~!) says that tonight, they'll give Crackhead Claire a proper baby shower.

Ad break

Your hosts are Mike Tenay and Taz! They briefly recap the Bound For Glory series, noting that Kurt Angle, AJ Styles, Christopher Daniels, and Samoa Joe will face off in a Ladder Match at Hardcore Justice, with the winner receiving 20 points! Meanwhlie, Mr. Anderson, RVD, "Pope" D'Angelo Dinero, and Magnus will face off in a four-way Falls Count Anywhere match for 20 points! And finally, a Tables Match between Jeff Hardy, James Storm, Bully Ray, and Robbie E will also award 20 points!

BOUND FOR GLORY SERIES LEADERBOARD
1. Samoa Joe - 47
2. James Storm - 45
3. Kurt Angle - 41
4. Mr. Anderson - 40
5. Jeff Hardy/Rob Van Dam - 28
7. Christopher Daniels - 26
8. Magnus - 21
9. AJ Styles - 16
10. Bully Ray - 14
11. The Pope - 7
12. Robbie E - 5

BULLY RAY (14 POINTS) v. ROBBIE E (w/ROBBIE T) (5 POINTS): BOUND FOR GLORY SERIES MATCH
Bully Ray comes to the ring while on his Twitter Machine! Ray grabs the mic and calls out to James Storm, noting that he's never trusted him. Ray says he'll be at ringside for Storm's match with Kurt Angle later tonight.

E distracts the ref, which allows T to attack Bully from behind and give E the early advantage. E stomps away and chokes on the ropes. Ray takes E down with some chops and a quick Bully Cutter will end E's night in about one minute.

WINNER: Bully Ray - SQUASH!

Let's go backstage to Madison Rayne with a bunch of gifts, telling Earl Hebner that she doesn't need all these gifts. Gail Kim enters the picture taking umbrage to all the gifts. Rayne says Hebner will call tonight's match down the middle.

Elsewhere backstage, Tara and Mickie James prepare for their four corners match, next!

Ad break

CHRISTY HEMME and her legs introduce MISS TESSMACHER (speaking of legs! Wowza!), who comes out for commentary.

TARA v. MADISON RAYNE v. GAIL KIM v. MICKIE JAMES
But first...

Ad break

Tara immediately starts working over Gail, as Hebner holds Mickie back from Rayne. Tara tries for the Tarantula, but Gail drops her out. Mickie comes off the ropes for Rayne and gets wiped out by Gail. Tara comes back and works over the heels until Kim nails her from behind. Rayne hits the WORLD'S WEAKEST KNEE SMASH and a neckbreaker before waving to the crowd. Gail beats Tara down some more and Rayne tries to steal the pin. Mickie and Gail fight on the outside until Mickie gets chucked into the steel steps. Tara hits Rayne with a tilt-a-whirl side slam, but Gail breaks up the pin. Gail wipes out Tara and, AGAIN, Rayne tries to steal the pin. The heels continue double-teaming Tara. Gail charges in and gets backdropped over the top. Rayne's facebuster gets 2, as Mickie comes back in. Mickie still gets a neckbreaker until Gail breaks up the pin. Gail hits Mickie with a backbreaker before getting hung on the top-rope by Tara. Slingshot somersault legdrop gets 2! Tara goes up top and gets crotched by Rayne. Mickie swoops in and takes down Rayne. Now Gail finds Tara and hits a top-rope superplex! Gail covers, but Rayne has Hebner tied up! Gail argues with Rayne before Mickie tosses her out. Mickie makes the babyface comeback on Rayne and pancakes her. Mickie climbs up and gets shoved off by Kim. Tara catches Kim and hits the Widow's Peak, but Rayne catches Tara and rolls her up. Tara rolls through and has Rayne pinned for the 3. I'll give you three guesses what happens here. Good thing the music guy had Rayne's music cued up, right?

WINNER: Madison Rayne - This angle is getting annoying. Only mildly so, but still annoying, nonetheless.

Let's go back to what happened earlier tonight with Kurt Angle accusing James Storm of nefariousness!

That takes us backstage to Bobby Roode and, once again, asserts that James Storm is behind Aces & Eights. Roode says he'll also be at ringside for tonight's match between Angle and Storm. As Roode exits, we pan over to Austin Aries. Having overheard Roode, Aries says he also wants to be at ringside!

Elsewhere backstage, Sting tells Brooke Hogan that Hulk Hogan is still on the mend. Sting wants to know how Hulk is, physically. Brooke says she had to take care of him, for once. Sting asks Brooke if she can continue to do her job, to which she says she's unsure. A random backstage worker sends an envelope to Brooke Hogan. She opens the envelope to find four Aces & Eights cards, which sends her running away, freaked out.

Chavo Guerrero prepares backstage. His debut match is next!

Ad break

Let's go backstage to...oh dear God, it's Eric Young and ODB. I thought they vanished into a vortex of suck! Alleged "comedy" ensues, as ODB notes that they haven't defended the Knockouts tag titles in two months. Oh, and Eric Young is a guy, too. Young has a foolproof plan. It involves grabbing a tag belt and running away. Yup.

KID KASH (w/GUNNER) v. CHAVO GUERRERO (w/HERNANDEZ)
We look back at what happened last week, with Kash and Gunner interrupting Chavo's debut promo and the ensuing save from Hernandez. We see Hector Guerrero on Spanish commentary before the camera pans over the reveal Belinda Guerrero in attendance.

Wrestling sequence starts us off and Kash gets a shoulderblock. Chavo gets an armdrag and armbar. Chavo hits European uppercuts, but Kash elbows his way into a clothesline. Kash goes to the mounted punches until the ref pulls him off. Chavo charges in and gets dropped. Backbreaker gets 2. Kash goes up top, but the top-rope moonsault hits knees. Chavo makes the babyface comeback. Gunner gets on the apron and the distraction allows Kash to take control. Money Maker is countered with the Three Amigos and the Frog Splash finishes in a two-minute special.

WINNER: Chavo Guerrero - A pretty good debut for Chavo. Looked better in a single match here than he did the last few years of his run at The E, that's for sure.

Annoying Backstage Guy talks to Dixie Carter about what's going on with AJ Styles and Crackhead Claire. Dixie says AJ needs to step up and set the record straight. Point of logic: Shouldn't she be more interested in what's going on with Aces & Eights?

Elsewhere backstage, Christopher Daniels and Kazarian are walking with PRESENTS! Ooh, are you ready for some COMEDY? It's next!

Ad break

Backstage, Kurt Angle runs into Wes Brisco! Kurt naturally asks about his dad. Wes expresses interest in becoming a wrestler, which has Kurt feeling skeptical. Devon and Garrett Bischoff enter the picture. Devon notes that he and Garrett offered their services a few weeks ago. Kurt asks them to make sure he gets through tonight's match. Gee, I wonder if we'll see them at ringside tonight? Do you get the sense that tonight's main event just might end up being a huge clusterfuck?

There's a party set up in the ring and your party hosts are CHRISTOPHER DANIELS and KAZARIAN! Kazarian reminds us that AJ Styles is not here tonight. Kazarian expresses an invite to CLAIRE LYNCH, who's sitting at ringside. They bring her into the ring and offer her a seat. Daniels tells Claire that AJ's treating her like crap, so he and Frankie have gifts for her. Kazarian opens an orange box to reveal diapers! Claire opens a multi-colored box to reveal AJ Styles action figures, pictures of Daniels, and replica tag belts. But there's a special green box they want to open and it has a baby doll decked out in an AJ Styles robe! Claire looks into the camera and tells AJ that...oh God, she really, really CAN'T ACT! I didn't even catch what she said. Her acting makes Kelly Kelly look like an Oscar winner.

And that's your segment! Man, am I glad I didn't transcribe that bit of pointlessness.

Ad break

Sting runs into Joseph Park, who notes that several TNA wrestlers have retained his legal services. Park offers his legal services to Sting, who politely declines. Sting asks Park about the Black Hole Slam from a few weeks ago, but Park doesn't know what he's talking about.

BOUND FOR GLORY SERIES LEADERBOARD
1. Samoa Joe - 47
2. James Storm - 45
3. Kurt Angle - 41
4. Mr. Anderson - 40
5. Jeff Hardy/Rob Van Dam - 28
7. Christopher Daniels - 26
8. Magnus/Bully Ray - 21
10. AJ Styles - 16
11. The Pope - 7
12. Robbie E - 5

Next week, "The Pope" D'Angelo Dinero faces Rob Van Dam! Plus, AJ Styles faces Kurt Angle! And Bully Ray faces James Storm!

"COWBOY" JAMES STORM (45 POINTS) v. KURT ANGLE (41 POINTS): BOUND FOR GLORY SERIES MATCH
We see Wes Brisco sitting at ringside. Ok, let's fast-forward to the walk-ons. First, it's STING coming down, as Storm and Angle shift into a wrestling sequence. Next, it's DEVON and GARRETT BISCHOFF. Kurt tries to dump Storm, but Storm skins the cat and hits the THESZ PRESS, BY GAWD! The crowd is noticeably lukewarm. Think they know this one's ending in a clusterfuck? Now we're joined by BULLY RAY, who confronts Devon, in a nice continuity nod. Let's take an ad break!

We come back with Storm and Angle fighting on the apron. Storm hits a Hanging DDT! Here's BOBBY ROODE joining us now. Now the crowd comes alive, because AUSTIN ARIES comes soon after. Storm starts to make the babyface comeback and wipes Kurt otu with an enziguiri. Storm charges in, but Kurt hits the Rolling Germans! Boot to the head gets 2. Angle grabs the anklelock, but Storm's able to get out of it and hit the back suplex (called the Angle Slam) for 2! Kurt grabs the anklelock again and drags Storm to the center of the ring. Storm's able to turn over and kick Angle in the head! Last Call comes out of nowhere and Storm gets the pin and the lead in the BFG series!

WINNER: James Storm - Nice match, but the angle (not the Angle) was hovering all over this one. Couldn't get into it.

Post-match, everyone looks around and expects the run-in. We have time for a quick replay. Storm and Angle shake hands and embrace. Everyone's still looking around, so Storm grabs the mic. Storm calls out Aces & Eights. No response. Storm calls them out again. Nothing. Bobby Roode grabs the mic and points out the convenience that Aces & Eights aren't here. He, again, accuses Storm of being the mastermind. Ray tries to approach Storm from behind and now they start going at it! Now Aries and Roode are going at it! Closing credits are up and we're out!

FINAL THOUGHT

The opener was plenty hot, but the show couldn't keep up the momentum. The main event had the specter of the angle all over it and suffered for it. And the rest of the night was filled with ok matches and some bad comedy.

It's a miss for Impact this week. Until next time!

(edited by It's False on 2.8.12 2204)

---

"Release the BOGUS!"

Promote this thread!
TheOldMan
Landjager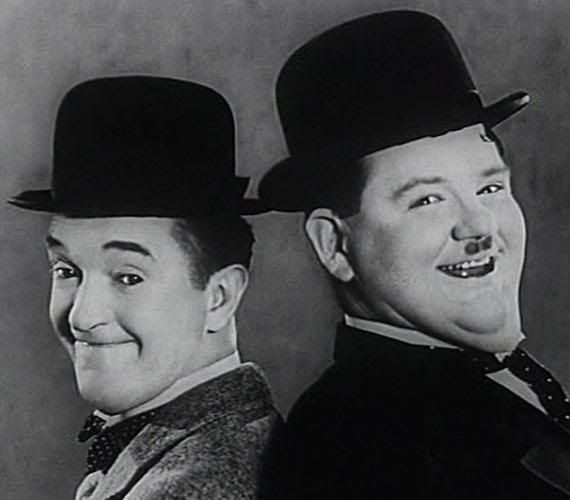 Since: 13.2.03
From: Chicago

Since last post: 56 days
Last activity: 54 days

#2 Posted on | Instant Rating: 5.69
I only picked this one up when Chavo came out, so only two comments.

I can't believe the Impact Zone didn't sh*t all over that baby shower segment. It wasn't even bad enough to be called entertaining WrestleCrap, and the crowd sat on their hands. What will it take for wrestling audiences to start chanting "THIS IS STU-PID clap clap clapclapclap"?

That main even indeed had Damocles' Sword of Sportz Entertainment hanging over it. It was like not using Chekov's gun. And here's to James Storm, graduate of the John Cena school of no-selling. It seemed like Angle had the ankle lock on for five minutes, but as soon as Storm kicks him off, he's using the bad leg as a base for the superkick. Argh.


---

GodEatGod
Boudin rouge



Since: 28.2.02

Since last post: 1 day
Last activity: 5 hours

#3 Posted on | Instant Rating: 10.00
The Crackhead Claire segments are horrendous...except for Daniels and Kaz, who keep trying desperately to save it by being awesome ("And the piece de resistance...that's prize piece, people, stay in school!"). And it's hard not to love the Baby AJ Styles doll, complete with flip-back hood and robe. Then they let Claire talk again and it all goes to crap.

I dunno, I thought the show was, as it has been for weeks, mostly good and certainly miles ahead of RAW, which I'm close to giving up on. There's one really dumb angle (with some entertaining people in it, even if the centerpieces aren't good actors), several interesting ones and tons of good wrestlers...y'know, wrestling and stuff.

I do agree about Storm standing on the bad foot for the superkick. The only logic I can see is that he sucked up the pain on adrenaline for a second. Credit to Storm for at least selling the leg hard immediately after hitting the kick.



---

"Never piss off a hawk with a blowgun" - Conan O'Brien
lotjx
Scrapple



Since: 5.9.08

Since last post: 4 days
Last activity: 3 hours

#4 Posted on | Instant Rating: 1.27
I thought it was one of the better shows. I'll say this for Aces & Eights and the BFG tournament, it has kept the show interesting. I also have to hand it to the booking department for not having Aces & Eights attack when everyone was out there. One of the problems with big factions starting out is the weekly beatdown to the point everyone sees it coming. Since it didn't happen this week, it shows a bit of strategy on this group. It also swerved the wife when she thought with all the guys out at ringside, Aces & Eights would attack Brook. I also loved the looks Bully and Devon were giving each other too. Its the little things in the big storylines that make a difference.

There is also some nice breadcrumbs with Joseph Park talking about advising some talent could it be Aces & Eights or someone else? Brisco at ringside was a nice touch too since it calls into question if he is a part of it or not. Sting telling Brooke the KO division could be next. Even if its unintentional which knowing the booking department, it could be, but so far it has been at least good.

The rest was just there. Miss Tessmacher had some nice AW moments on commentary. The KO match was ok, but like everyone else including Tazz, I hate the Madison/Earl story. Not as much as I hate Dead Beat Dad AJ. God, you can even tell Tenay and Tazz are done with it. The Impact crowd did give it a Boring chant near the end. Do they make those baby AJ outfits, because little Lotjx might look cute in it. Chavo, is well Chavo and there is nothing Kid anymore about Kid Kash, I was thinking he should change his name to Kash Money or as the wife suggested, Straight Kash, homey. Either one is better than his current name.


---

The Wee Baby Sheamus.Twitter: @realjoecarfley its a bit more toned down there. A bit.
BigDaddyLoco
Scrapple



Since: 2.1.02

Since last post: 18 hours
Last activity: 16 hours

#5 Posted on | Instant Rating: 6.28
The BFG Tournament is becoming an after thought to Aces and 8's to the parties involved, and that's starting to hurt the overall product.

They really overexposed the ankle lock. I'm wondering if Storm was meant to roll out of that earlier.

The show was not terrible, but it is becoming more and more disappointing.


BigDaddyLoco
Scrapple



Since: 2.1.02

Since last post: 18 hours
Last activity: 16 hours

#6 Posted on | Instant Rating: 6.28
The BFG Tournament is becoming an after thought to Aces and 8's to the parties involved, and that's starting to hurt the overall product.

They really overexposed the ankle lock. I'm wondering if Storm was meant to roll out of that earlier.

The show was not terrible, but it is becoming more and more disappointing.


Scottyflamingo
Bratwurst



Since: 23.6.10
From: Auburn, AL

Since last post: 676 days
Last activity: 405 days

#7 Posted on | Instant Rating: 2.41
Maybe A&8's were off kidnapping Brooke during the main event.