It's False
Scrapple



Since: 20.6.02
From: I am the Tag Team Champions!

Since last post: 35 days
Last activity: 5 min.

#1 Posted on | Instant Rating: 6.54
This one goes out to Geemoney, who turned in his final Raw recap this past Monday. Because he's the hero The W deserves, but not the one it needs right now.

PREVIOUSLY ON IMPACT WRESTLING!
More "fun" with AJ Styles and Crackhead Claire! And Aces & Eights take over half the show's segments. Who's behind them? I hope we find out, because I really don't want another week of that. Impact Wrestling starts right now!

Opening pyro! We are LIVE from the Impact Zone in Orlando, FL! Tonight marks the return of Gut Check! "Cowboy" James Storm faces AJ Styles and Bully Ray faces Kurt Angle in the Bound For Glory series! Plus, it's the TNA debut of Chavo Guerrero!

STING opens our show. I'm guessing he's here to address Aces & Eights. It's promo!

Sting: Aces & Eights! Hulk Hogan is at home right now with titanium plates, and screws, and mesh, and everything else in a shattered hip all at your hands. Now Dixie Carter has asked me to step in as general manager in place of Hulk Hogan and my first order of business tonight is to say this: Aces & Eights, I'm one man, I'm alone, and I'm calling you out!

Instead of Aces & Eights, interruption comes from world champion AUSTIN ARIES in a dapper suit.

Aries: You know, Sting, I admire your courage, but as you know and I know and everyone else has seen, Aces & Eights is about a numbers game. So they didn't just jump on you, they didn't just jump on Hulk Hogan, they jumped on the world's heavyweight champion! And when you do that, you're trying to make a statement! Well, I got a statement to make! Aces & Eights, if any one of you shows here tonight, I'm jumping on you and I'M making a statement! That's not a threat! That's a promise!

Next interruption comes from KURT ANGLE, who probably has something to say about getting jumped last week.

Kurt: Last week, Aces & Eights tried to take away two things from me. They tried to hurt me physically and they tried to take away my chance to win the world heavyweight title. So Kurt Angle wants to fight these sons of bitches, too!

Ok, who's next? Well, it's BOBBY ROODE, of course, who opts to stand atop the ramp.

Roode: Relax! Relax! I'm not out here to fight anybody. I'm certainly not out here to have your backs. The reason that I'm out here, gentlemen, is to point out the obvious. You see, I know who the man is behind these attacks.

Aaaaand Roode's mic cuts out. Oops!

Aries: That's what happens when you're not the champ anymore, Bobby!

Kurt: You got something to say? Come and take it!

Roode: As I was saying, *I* know who's behind all these attacks. You see, it's a man who has been in the world title picture for almost a year. It's a man who has been pissed off at me and jealous of me for a very long time. A man who's jealous of YOU, Austin Aries! And a man...who was scheduled to face YOU, Kurt Angle, right here last week on Impact. That's right! The man behind the Aces & Eights, the man doing all of these attacks is none other than your buddy, your hero, the cowboy, James Storm. Think about it, gentlemen! I've known this man for over four years. The jealousy this man has! How he manipulates people! The man is a piece of crap!

And JAMES STORM has heard enough, so he waffles Roode from behind! Storm tosses Roode in and the former Beer Money go at it, with everyone else staying clear. Both guys roll around, each exchanging blows until Kurt finally breaks them up. Roode escapes, pointing out to Sting that he's right about Storm. Let's go to our first...

Ad break

Backstage, Tara hypes up Chavo Guerrero's debut. Meanwhile, Kid Kash surmises that the two will cross paths again. Kurt Angle points out his great matches with Eddie and Chavo before saying Chavo's one of the best wrestlers out there.

Annoying Backstage Guy asks Roode if he's sure that Storm is the one behind these attacks. Roode is adamant that it's Storm, before grabbing his bag. He makes a point to note that he's leaving the building, which naturally means he'll be back later.

GAIL KIM & MADISON RAYNE v. TARA & MICKIE JAMES
Let's go back to 3 weeks ago, as Madison Rayne starts making out with Earl Hebner. Yup. Tenay notes that next week, these four will be in a four-way with the winner getting a KO title shot.

Gail and Tara start out with a wrestling sequence. Gail misses a corner charge and Tara goes to an armbar. Mickie comes in with a seated dropkick for 2. Mickie goes to the mounted punches, but Rayne gets a cheap shot in, which allows Gail to take control. Gail takes Mickie to the heel corner and tags out. Rayne chokes away and plays around with Hebner. Rayne ducks a clothesline and hits a very ugly knee smash and hair takedown. Rayne misses a corner charge and Mickie makes the hot tag. Tara is a house of fire and the tilt-a-whirl side slam gets 2 before Gail makes the save. Gail is quickly disposed of, as the faces double team Rayne with a double leglock. Gail tries to break it up with a double missile dropkick, but gets caught with the double leglock herself! Rayne distracts Hebner, not that it matters, since Gail's not legal anyway. Mickie rolls up Rayne, leading to a double pin spot. Mickie gets her shoulder up, but Hebner gives the pin to Rayne, anyway.

WINNERS: Madison Rayne & Gail Kim - This was all angle, but at least there were some good spots here. The Rayne/Hebner angle is still beyond stupid.

Backstage, Sting tells Austin Aries to offer some direction to the new X Division recruits. Sting wants Aries to have to make cuts! "Sting, I have Aces & Eights on my mind, too!" Man's got a point. Sting sends Aries into the wolves anyway and exits.

Later tonight, Sam Shaw says he'll show us what he can do in tonight's Gut Check!

Ad break

Backstage, Bully Ray is ANGRY that someone would interrupt him while he's on his Twitter Machine! Is that anything like Tony Kornheiser's Google Machine? Ray says that Chavo is just another Guerrero for him to beat up.

SAM SHAW is here for tonight's gut check. His opponent...

SAM SHAW v. DOUGLAS WILLIAMS
Awesome! Douglas Williams is on my TV again!

Wrestling sequence starts us off. Williams backdrop has Shaw landing on his feet and hitting a dropkick. Shaw starts off a house of fire until Williams gets a knee. Shaw hits a backbreaker/neckbreaker combo for two. Shaw bodyslams Williams and goes up top and he's wasting a lot of time! So Williams tosses him off. Security's busy with JOEY RYAN at ringside, who decks AL SNOW! Snow and the security brigade chase after the guy through the crowd. Meanwhile, Williams will polish off Shaw with the Chaos Theory in a two-minute special.

WINNER: Douglas Williams - Short and sweet. Shaw looked pretty decent.

When we come back, we'll find out if Shaw's earned his contract.

Backstage, Austin Aries tells the X guys that he gets to determine Zema Ion's opponent. The other X guys all disparage Ion and make their cases to Aries. Aries berates Ion for not adding anything and sends him on his merry way...with Aries' photo frame. HA! The other X guys continue to argue amongst themselves. Aries starts eliminating X guys, beginning with Rashad Cameron. "If you catch up with Zema, you'll probably catch him for that hair appointment." Aries is just too awesome! But I have a question. Why is RUBIX~! not in this mix?

Here's a video package for Chavo Guerrero. Can anyone remember the last time a jobber like Chavo came in to this kind of fanfare? He debuts next!

Ad break

Bellator's Ben Saunders is in attendence.

CHAVO GUERRERO comes in to a big pop in a full suit, as Tenay reels off his resume. Man, Chavo's gotten more respect in the last half hour than he has for his entire 10-year tenure at WWE. He's got a mic and it's promo time!

Chavo: ¡Horale, mi rasa! Hello, my people! Hello, Guerrero people!

We take a look at Hector Guerrero, sitting with the spanish announce team.

Chavo: Wow...wow...I guess I know where I should have been the last few years, huh? I am very humbled to be allowed to be in your ring. Thank you. Thank you very much. One thing la família Guerrero, one thing the Guerrero family has always done, and that would be to conquer, that would be to be a champion in every, every continent, every country, in every company we've ever been in, except for one. Except for right here at Impact Wrestling. When I walk in the back and I walk into that locker room and I look into the eyes of all those wrestlers back there, you know what I see? I see hunger. I see wrestlers, guys AND girls, hungry to come into this ring and steal the show every single night. Hungry to be the best every night! I see the eyes, the eyes of the best! And that's why I'm here, make no mistake about it. Chavo Guerrero is here to BEAT the best! They say timing is everything and that's one thing the Guerreros have always had and that'd be great timing! So everybody at home and everybody right here in this arena, you look at your calendars and you remember this date. Because it's time, baby. Oh, it's time. It's Guerrero time! It's time for Chavo Guerrero to be a champion right here in Impact Wrestling! ¡Viva la raza! ¡Viva Guerrero!

Interruption comes from KID KASH and GUNNER and Kash comes wielding a mic. Kash makes fun of Chavo and his family status as wrestling royalty. Kash makes fun of Chavo's father, calling him a drunk. This sets Chavo off, but the heel beatdown is on. HERNANDEZ arrives to even the odds and the Mexicans clear out Kash and Gunner. Hit Chavo's music! Hernandez raises Chavo's hand. Hmm...Chavo and Hernandez as a tag team? There's a neat idea!

Backstage, Kurt Angle talks to James Storm about Aces & Eights. Storm denies any connection to Aces & Eights. Kurt asks Storm if he has their backs if Aces & Eights come out tonight. Storm says "Of course!" Hmm......

Ad break

Bruce Pritchard asks Al Snow about Sam Shaw's match, but Snow says he didn't see any of it. Snow rants about what just happened, saying Joey Ryan has his attention now. Taz gives Shaw his endorsement. Pritchard notes that Shaw has tried to earn a shot, as opposed to Ryan. Pritchard says they all have a decision to make.

Let's recap the inane angle with AJ Styles and Crackhead Claire.

BOUND FOR GLORY SERIES LEADERBOARDS
1. Samoa Joe - 47
2. James Storm - 43
3. Mr. Anderson - 30
4. Jeff Hardy - 28
5. Kurt Angle - 27
6. Christopher Daniels - 26
7. Rob Van Dam - 21
8. Magnus - 14
8. AJ Styles - 14
10. The Pope - 7
10. Bully Ray - 7
12. Robbie E - 5

"THE PHENOMENTAL" AJ STYLES makes his entrance for our next match. He faces James Storm in the BFG series next!

Ad break

"THE PHENOMENAL" AJ STYLES (14 POINTS) v. "COWBOY" JAMES STORM (43 POINTS): BOUND FOR GLORY SERIES MATCH
Lock-up starts us off, as we see Crackhead Claire in the crowd. Backslide gets 2 for Storm. Storm works over Styles with some methodical offense, as we hit an early chinlock. Styles tries to come back, but runs into a double-underhook drop! Back to the chinlock. Storm hits Styles with a knee smash, but eats a dropkick for 2. Storm grabs a waistlock, but gets his face run into the turnbuckle. Vertical suplex gets 2 for Styles and now he hits the chinlock. Storm runs Styles into the turnbuckle. He hits a clothesline before hotshotting Styles and hitting a flying forearm for 2. Styles gets a back suplex for 2. Corner splash misses and Storm tries for a blockbuster suplex, but gets elbowed off. Storm catches him anyway, but gets elbowed off. This time, Storm crotches Styles and catches him with the Eye of the Storm for 2! Corner clothesline hits, but the tornado DDT is blocked and Styles hits a northern lights suplex onto the turnbuckles! OWWW! It gets 2! Styles hits a springboard forearm across HUGE distance for 2! Styles wants the Styles Clash, but it's countered with the Alabama Slam for 2! The battle moves to the apron, where Storm nails an apron DDT for 2! Storm picks Styles up, but he's playing possum and nails the enziguiri! Styles tries to pick up Storm, but now STORM is playing possum and wipes out Styles with the Codebreaker! Storm wants the Last Call, but Styles dodges it and nails the Pele Kick! But here are ACES & EIGHTS for the lame no contest.

WINNER: No Contest

Down go Styles, the ref, and the security guys. Well, that was a waste of time! Let's go to break!

Ad break

Let's take a look at what we just saw.

Backstage, here's Annoying Backstage Guy accusing James Storm of being behind Aces & Eights. Storm rightfully gets in the guy's face.

Let's go to the ring for tonight's Gut Check. JEREMY BORASH brings out SAM SHAW for the decision. Borash asks Shaw if he feels the judges saw the best of him. Shaw tells the judges that he has the drive and determination to make it. So let's go to the judges. Al Snow says no. Bruce Pritchard says yes. Now Shaw gets 30 seconds to appeal to Taz, so he appeals to Taz's memories of 1999 as a "bush league shooter." Taz's answer is yes. Sam Shaw wins a TNA contract!

Backstage, Austin Aries is trying to decide between Sonjay Dutt, Kenny King, and Dakota Darsow for the X Division title shot. Aries wants to hear their arguments. After the arguments, Aries tells Darsow he's not ready and cuts him. "Tell your dad hello. His repo business is doing great." HA! Holy crap, that's great! I love Austin Aries! We're down to Sonjay Dutt and Kenny King with the decision to come later.

Ad break

CHRISTY HEMME, her legs, and ample cleavage bring out ZEMA ION for our next match.

So we go backstage to Austin Aries with Sonjay Dutt and Kenny King. GET OUT OF THE SHOT, BRUCE PRITCHARD! Aries says the doctors aren't sure about Sonjay's shoulder, so the shot goes to Kenny King. Aries gives King some encouragement before turning to the camera. "Hit the man's music."

ZEMA ION v. KENNY KING: X DIVISION CHAMPIONSHIP MATCH
King backs Ion into the corner. That means Ion needs a time out to apply a round Rick Martel's Arrogance on his hair. King takes Ion down with a dropkick and works him over in the corner. Jumping corner splash hits before King leaps over the top and hangs Ion on the top rope! Springboard crossbody gets 2! Snap suplex shifts King into the mounted punches. King climbs up, but Ion shoves him out. Ion wipes King out with a NO-HANDS TOPE CON HILO! Ion follows that with a top-rope missile dropkick for 2! Now it's time for some choking and a chinlock. Ion whips King into the corner with authority! Here's another whip with authority! Ion checks his hair, but a third corner whip is countered with a sunset flip for 2! King's jumping martial arts kick is countered with a back suplex facebuster for 2! Ion rushes in, but eats the flying kick (which eats nothing but air) and a clothesline. King nails an atomic drop and enziguiri! Exploder suplex hits! Ion gets backdropped out and lands on the apron, so another enziguiri will send him out. Corkscrew plancha wipes out Ion! King tosses Ion in and plays to the crowd. Ion has the ref tied up and...here's BOBBY ROODE, for some reason, to wipe out King. Roode tosses King back in and Ion finishes with the running moonsault for the pin.

WINNER: Zema Ion - This match was all kinds of peachy keen before the nonsensical interference.

Post-match, Roode looks into the camera and says that any opportunities Austin Aries gives, he'll take away. Here's AUSTIN ARIES to attack Roode from behind! Aries quickly sends Roode packing.

Backstage, Bully Ray says he's not worried about the Aces & Eights and that they'd be schmucks to go after him. Ray tells Kurt Angle that he's the one guy who can go right through him. Their match is next!

Ad break

We look back at July 8, where Austin Aries won the TNA World Heavyweight Championship from Bobby Roode. Their rematch is at Hardcore Justice, but next week, Austin Aries teams with Kenny King to face Bobby Roode and Zema Ion!

BULLY RAY (7 POINTS) v. KURT ANGLE (27 POINTS): BOUND FOR GLORY SERIES MATCH
We start with a lock-up, as Ray powers Angle into the corner. Both guys measure each other and we get another lock-up. This time, Kurt shifts into a waistlock. Angle can't get the Angle Slam and Bully misses the roundhouse. It's time to Test Your Might, but Bully pulls away. Bully pounds on Kurt, but quickly gets outwrestled. Bully uses his power to take control and nails a piledriver (!), but Kurt's on the ropes, so no cover. Let's take our next ad break.

We come back with Bully getting a series of near-falls. Kurt tries to make the comeback, but runs into a corner boot. Kurt quickly comes back with a belly-to-belly suplex for 2! Angle Slam is countered with the Bully Bomb for 2! Bully grabs Angle, but gets caught with the Rolling Germans. Now Kurt grabs the anklelock, but Bully rolls through. Both men exchange blows until Bully hits a BIG uranage for 2! Bully misses the running boot and gets caught with the Angle Slam, but it only gets 2! Bully Cutter attempt is blocked, but Ray gets the running boot for 2! Bully's corner splash misses and a second Angle Slam will finish for Kurt!

WINNER: Kurt Angle - Pretty decent match.

ACES & EIGHTS are here for the run-in, but here are AUSTIN ARIES, STING, and AJ STYLES to help even the odds. As for JAMES STORM, well, he can't come out without his music, apparently. Storm rushes in and the Aces & Eights immediately clear out. This, needless to say, raises some suspicion from the babyfaces. Tenay says he's just been informed that Kurt Angle will face James Storm in a BFG Series match next week! And with that, we're out!

FINAL THOUGHT

Decent stuff this week. Nothing that really blew me away, since most of the good matches had some lousy finishes. But at least the matches are pretty entertaining while they last.

I will say that Austin Aries continues to be my hero, this time shining in a series of backstage segments.

And while I don't completely love the Gut Check concept, at least it makes being a part of the roster feel like a big deal. Between this and Chavo's debut, I love that being a part of the roster is treated like an honor, as opposed to The E and its numerous interchangeable dorks.

And speaking of interchangeable dorks, I do like that TNA has shifted the focus from "Who are the Aces & Eights?" to "Who's BEHIND the Aces & Eights?" Because lord knows there can't be a good payoff to who's behind the masks at this point. Still, I'd like to see a resolution to this angle sooner or later, because the constant nWo run-ins are starting to wear thin on me.

Until next time!

(edited by It's False on 27.7.12 0104)
---

"Release the BOGUS!"

Promote this thread!
graves9
Sujuk



Since: 19.2.10
From: Brooklyn NY

Since last post: 98 days
Last activity: 1 day

#2 Posted on | Instant Rating: 5.09
I agree a fairly decent show. I really enjoyed the Storm-Styles match until the unsatisfying ending and I thought King Vs Ion was Ion's best match in TNA and I really enjoyed the X division stuff with Aries backstage. Aries was great and King showed a ton of personality. I do think his personality is more of a fit for him as a heel though. Roode acting King made sense because he's Aries' buddy. I'm looking forward to the Aries-King vs Roode-Ion match because it always the X Division guys to get some rub from the Main Event guys. Storm being accused of being behind the eights and aces was interesting and the way the Aces and Eights backed off when Storm ran in builds some infringe going forward.It is obvious that Storm won't be the leader, but I like guys accusing each other leading to distrust. I figured Chavo was gonna team up with Hernandez. I find a Kash-Gunner tag team more interesting. Angle Vs Bully was a really solid match. I am happy we didn't see Claire, but Daniels not being on the show sucks. The whole Gut check thing sucks because they turned down the one interesting guy and keep saying yes to the boring guys. I wish the storyline with Ryan would move along quicker. All in all, fairly decent show IMO.

(edited by graves9 on 27.7.12 0248)
lotjx
Scrapple



Since: 5.9.08

Since last post: 22 hours
Last activity: 1 hour

#3 Posted on | Instant Rating: 1.27
Styles and Storm were having a hell of a match before the Aces and Eights interrupted. I actually like the idea of who is behind it than who is Aces and Eights. Primary, because there is not going to be a big name or names in the group. At best, its Luke Gallows, again not a big name. It lessens the disappointment with people thinking its the new NWO. The mind games being played already by Bobby is rather ingenious. If they did want to go balls out on it, I would make it Storm.

The rest of the show was pretty good. I also like Aries doing the cuts. He has a natural charisma that makes it feel real. Not loving the Madison/Earl thing unless it means they are finally going to get rid of Earl which would be a mercy killing at this point. Velvet being gone probably won't be missed even though the division seems to be deteriorating in front of our eyes. Sorta like the now non-existent tag division. Maybe Super Mex and Chavo can change that, but is that really what Chavo wants? Also, a Chavo title run, not the best idea in the world.

(edited by lotjx on 27.7.12 0720)

---

The Wee Baby Sheamus.Twitter: @realjoecarfley its a bit more toned down there. A bit.
Amos Cochran
Lap cheong



Since: 28.8.09

Since last post: 638 days
Last activity: 638 days

#4 Posted on | Instant Rating: 5.59
There's a lot less clicking than there was, say, four weeks ago - the Gutcheck just seems like dead air, given that no-one has made any impact from it yet; Aces & Eights is already tiring me out, spending so much time making a forty-plus year-old Chavo into a big deal when he really isn't deserving such marquee treatment - but they've nailed the pacing and presentation so much that it's still motoring along and entertaining me way more often than not. I'm really, really pleased that Roode/Storm is still being treated as THE big issue, too.
BigDaddyLoco
Scrapple



Since: 2.1.02

Since last post: 1 hour
Last activity: 1 hour

#5 Posted on | Instant Rating: 6.28
TNA just can't help themselves. Two big steps back this week, because we're headed right back to where we always seem to go. Faction wars.

There were some good matches, but no outcomes so what is the point of the good match
Matt Tracker
Scrapple



Since: 8.5.03
From: North Carolina

Since last post: 1 hour
Last activity: 1 hour

#6 Posted on | Instant Rating: 8.12
Kenny King really likes that jumping enziguri.

Bully Ray didn't seem too much of a bully in his promo against Angle. He talked him up as the best wrestler in the world. Are they turning him?


---

"To be the man, you gotta beat demands." -- The Lovely Mrs. Tracker
used2bcool
Morcilla



Since: 5.11.08
From: Framingham, MA

Since last post: 35 min.
Last activity: 32 min.

#7 Posted on | Instant Rating: 9.34
I think that was a one-off thing with Bully Ray. His running away after the Angle match was consistent with his character. Plus, I don't see them doing anything major with him while his contract is still (supposedly) in the air.

This was a show of halves, wasn't it? The first half was pretty mediocre, though Austin Aries's backstage segment with the X-Division was a lot of goofy fun, and Aries was able to shine in it. Bobby Roode's reasoning made a lot of sense and they were able to carry the entire episode on the back of that story thread. BigDaddyLoco's fears of faction wars version 129.0 seem to be coming true, and I've read it here that *that* was the plan with Aces and Eights. I like the idea of focusing on Aces and Eights as a group of faceless mercenaries with the onus of the story being the mystery behind who controls them and what their motives are, as opposed to the identities of Aces and Eights. It's a cool move, though I'm not sure it can be executed to come off as well as it sounds. All that said, they need to move forward with this group before it starts taking over shows completely.

Not too much of Claire Lynch this week, and surprisingly little of Christopher Daniels (and APPLETINI~), and instead we got more of the Madison Rayne - Earl Hebner thing, and that's a step back. I don't care one way or the other when it comes to Chavo Guerrero. I'm not sure about spending so much hype time on him if you just want to stick him in a tag team with Hernandez, though. Or maybe that's just a one-off thing, a minor beef to give him a reason to fight in his in-ring Impact debut.

Those two BFG Series matches in the second half were pretty awesome, especially Styles/Storm, though you pretty much *knew* that it would have a Sportz Entertainment Finish. Angle/Ray was a pleasant surprise, and gave a measure of how much Ray has improved over the past year or so.

Doug Williams and the Chaos Theory on my TV cannot possibly be a bad thing. Is it just me, or is the Gut Check format getting a little old already?
Matt Tracker
Scrapple



Since: 8.5.03
From: North Carolina

Since last post: 1 hour
Last activity: 1 hour

#8 Posted on | Instant Rating: 8.12
Originally posted by used2bcool

---

Is it just me, or is the Gut Check format getting a little old already?

---


I have to think this is a rub on Tough Enough with the punchline that nothing ever becomes of the chosen.


---

"To be the man, you gotta beat demands." -- The Lovely Mrs. Tracker
samoflange
Lap cheong



Since: 22.2.04
From: Cambridge, MA

Since last post: 1077 days
Last activity: 1070 days

#9 Posted on | Instant Rating: 3.70
One thing that seems nice about TNA shows is that they don't always advance every angle on every show. This way, rather than having small lame snippet of each story, they can have a decent chunk of stuff happening in some of the stories. It's similar to how some of the best ensemble cast TV shows are, where if something really big is happening in one of the storyline, that one gets the focus while others have to wait a week for any advancement.

In comparison, WWE shows tends to be a huge mishmash of everything going on. And if there is a week when something is not brought up it is more likely than not because it's been forgotten about or just dropped without explanation.
lotjx
Scrapple



Since: 5.9.08

Since last post: 22 hours
Last activity: 1 hour

#10 Posted on | Instant Rating: 1.27
Aries' "Gentlemen. You get off my desk." Maybe the single greatest lines Aries uttered. It totally makes Aries come off like a boss in both sense.


---

The Wee Baby Sheamus.Twitter: @realjoecarfley its a bit more toned down there. A bit.
CruelAngel777
Sujuk



Since: 7.4.02

Since last post: 53 days
Last activity: 36 days

#11 Posted on | Instant Rating: 4.43
Aries telling Darsow "Your dad's repo business is doing great." and when Aries referred to Sonjay Dutt as "Himalayan American" killed me tonight. I love the backstage segment with Aries deciding on who would face Zema Ion for the X-Division title. The tension and spiteful comments between all of the men in the room, and Aries putting them in check had a realism that's hard to accomplish in backstage segments.


I'm guessing Madison Rayne is playing Earl Hebner so that him and his lil' Hebner will Montreal Screwjob Tessmascher out of the Knockout's title. Then she'll turn him down and hilarity will ensue.

Styles/Storm and King/Ion were going great until the interference. I loved Angle/Bully for the sick piledriver bro! I hope a reveal on Aces & 8s is coming soon. Delaying it is causing meto lose interest.
TheOldMan
Landjager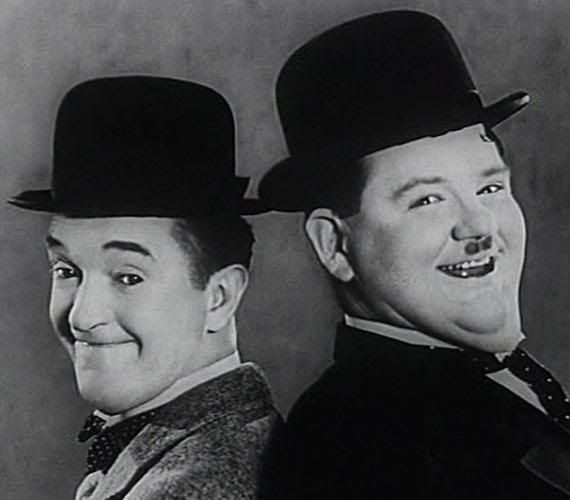 Since: 13.2.03
From: Chicago

Since last post: 548 days
Last activity: 200 days

#12 Posted on | Instant Rating: 5.69
I missed the whole first hour, but going by the recap post it's nice to see that Sting hasn't lost his touch for heroically getting beaten down by entire heel stables.

Tuned into during the outstanding Storm/AJ match that ended up with the sportz entertainment finish (that's two points each for the no contest, right?) So why did Aces & Eights wait until seconds *after the finish to beat on Ray and Angle? Who knows?? If it's Roode behind this, shouldn't they go after AA now, and worry about picking the BFG Series winner later?

The longer I watch A&8s, the more I'm convinced that the payoff is going to annoy me greatly.

Also, too: TNA should pay off a low-tier MMA guy, and teach him just enough wrestling to get through a 'tryout' match. Sort of like the problem with MitB cash-ins becoming cliched, they could really use someone losing the Gut Check and actually going away.


---

BigDaddyLoco
Scrapple



Since: 2.1.02

Since last post: 1 hour
Last activity: 1 hour

#13 Posted on | Instant Rating: 6.28
I lose points for forgetting that the Bully Ray/Angle match had an actual finish which brings that match up a notch or two. TNA loses points for making me forget that a match that entertaining had a finish due to Aces and 8's.

It's got to be weird being Chavo. He is not Eddie, but he is basically being brought in because they can use Eddie's name. Chavo at best is a career lackey, but most people probably consider him a jobber. He is not that good of a worker and his best moments were all with Eddie. Making a big deal about him coming to TNA seems like the wrong way to introduce him. He probably should have just run in on somebody, so he could have at least gotten an "OMG it is Chavo" moment. He has a nice head of hair though.

I'm always shocked when I see Kid Kash. At first it's holyshit Kid Kash looks more juiced out than the last time I saw him. Then it is, well, who would have thought Kid Kash would even have a job 12 years after ECW folded, so good for him. I hope his heart doesn't blow up.

I still fear that once the BFG tournament is over that TNA will become mostly unwatchable, but I am enjoying the fact that it is not the WWE. They misuse and bury guys for totally different reasons which is refreshing.

Speaking of which, Jack Swagger would do well here ... Jesus Christ how did I get back on the TNA train? Oh yeah, I am left to my own devices Thursday nights.





(edited by BigDaddyLoco on 27.7.12 2356)
Torchslasher
Knackwurst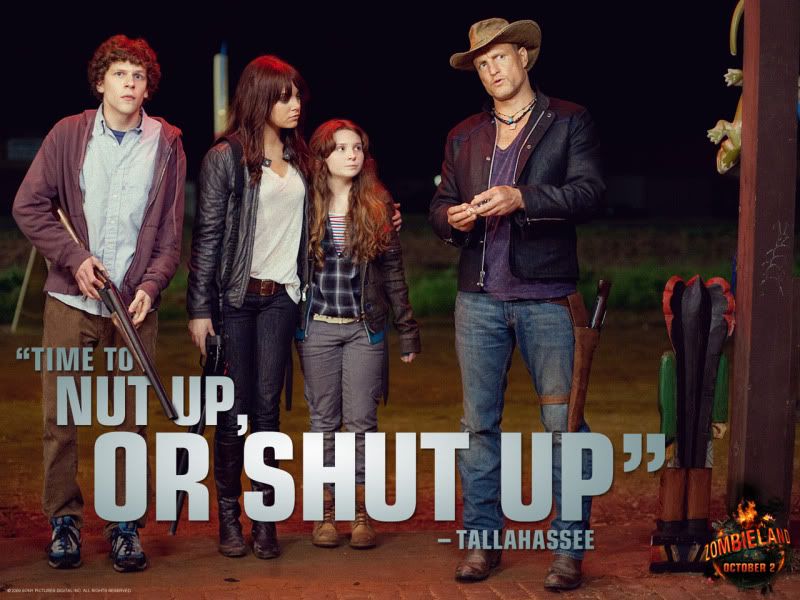 Since: 17.1.02
From: New F'n Jersey

Since last post: 16 hours
Last activity: 16 hours

#14 Posted on | Instant Rating: 5.36
Originally posted by TheOldMan

---

Also, too: TNA should pay off a low-tier MMA guy, and teach him just enough wrestling to get through a 'tryout' match. Sort of like the problem with MitB cash-ins becoming cliched, they could really use someone losing the Gut Check and actually going away.

---


Really? Because to me, everyone who has WON Gut Check has gone away. The one guy who didn't win, Joey Ryan, gets more play than Alex Silva and Taylor Hendrix put together.


---

"Put on your helmets, we'll be reaching speeds of 3!"
"It was nice of you to give that dead woman another chance."
"All right, look alive everybody...oh sorry Susan."- MST3K: Space Mutiny
Click Here (facebook.com)
RyanAnderson's3PtMagic
Tocino
Banned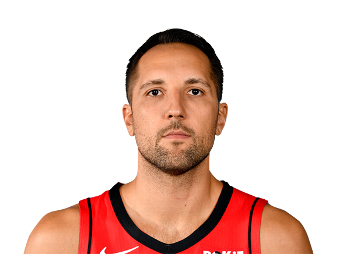 Since: 13.9.10
From: DC

Since last post: 1512 days
Last activity: 1499 days

#15 Posted on | Instant Rating: 1.72
good review man, keep up the work