Karlos the Jackal
Lap cheong



Since: 2.1.02
From: The City of Subdued Excitement

Since last post: 901 days
Last activity: 1 day

#1 Posted on | Instant Rating: 8.00
Earlier today: Hernandez attacks Kiyoshi and Bashir as the World Elite arrive -- and does not very much damage, as they're both fine for the opening segment.

The Main Event Mafia are in the ring. Kurt Angle says he didn't lose the title to AJ Styles -- he was screwed out of it by Matt Morgan, who Carbon Footprinted him and left him laying. (Angle and Morgan will have a one-on-one match at Bound for Glory.) But the MEM is still the most dominant force in TNA. This statement brings out the World Elite; Eric Young points out that Angle didn't look very dominant when Hernandez was tossing him around.

Eric is out because he thinks he and Angle should team up to take out Hernandez. Booker T is not into this idea -- he tells Young and the rest of the WE that they should pack their bags and leave town. The Impact Zone Crowd seems solidly behind Booker here. The two factions almost come to blows but Angle steps in and accepts Young's offer.

Suicide vs. "The Pope" D'Angelo Dinero: This is a no-holds-barred street fight. Dinero ambuscades Suicide during Suicide's entrance. Standard garbage match with a couple of mildly innovative spots, mostly involving getting hit in the groin. (Tenay is very irritating here, sucking up to Taz like crazy: "Was that 'Yambag Yahtzee', Taz? Was -- was that 'Yambag Yahtzee'?") Suicide finally hits the Suicide Solution on Dinero, onto a garbage can no less, for the pin.

(Previously, Dinero always had a counter to the Solution, and had Suicide's "number." This got tossed out the window here -- "oh, Suicide can beat Dinero after all! Never mind, then.")

Kevin Nash is still hitting on Lauren -- who seems receptive in an "I'm a very, very stupid person" sort of way -- but he gets distracted by the arrival of two lady little people. He likes them, he explains, because they make his dick look larger in comparison. Oh, Nash.

Rhino vs. Brother Devon: Not much to this -- they both get busted open brawling around the ring and they both get counted out.

Brother Ray is out to try and make peace. They all used to be on the Frontline together! They should be on the same side! Rhino and Devon shake hands, and then Rhino gores Ray and bails. Devon is peeved.

Lauren is talking to Hernandez, who says he doesn't need a partner to take on Angle & Young. (I like the way this fits in with Hernandez's decision to cash in his Feast or Fired shot against four other guys at once -- it's foolhardy hubris at work.) Matt Morgan shows up and offers to tag and Hernandez accepts.

Mick Foley is still upset about the ruined "Tweak 'n' Tweet Connection" drawing and vows to find the culprit. Jeremy Borash points out that, aparently due to the originals' destruction, the trading card is selling for $300 on eBay (I found one for 99¢), and furthermore is being sold by someone on the roster -- Foley thinks that's a motive, and if they find out who it is they'll find the perp.

AJ Styles is out to cut a promo about being the champion. He thanks the fans and calls out Sting -- Styles acknowledges that Sting allowed Styles to win, but Sting denies that this is the case. Sting seems a little perturbed at Styles' suggestion that Sting is choosing to "step aside." Styles offers Sting a title shot at Bound for Glory, and Sting accepts.

Taylor Wilde & Sarita vs. Tara & ODB: This is for the Knockout Tag Title. Sarita & Wilde are gelling very well as a team, tossing out some nice doubleteam moves. Tara and ODB, on the other hand, are not really on the same page -- Tara gets distracted by the appearance of Awesome Kong, and Tara and Kong brawl to the back. ODB puts up a good fight but Sarita & Wilde pin her with the springboard dropkick/German suplex combo.

Tara wanders back after the pin and tries to apologize to ODB -- ODB is pretty pissed and they stare each other down. Looks like we know ODB's next challenger -- I predict Tara takes the belt pretty quick and moves on to a full-blown feud with Kong.

Foley and JB are "interrogating" Lethal Consequences in the back. Jay Lethal wants to know why they're under suspicion -- is it because they're black?

Samoa Joe vs. Daniels vs. Homicide: This is for the X Title. Joe has new ring gear -- black boxer trunks with gold trim and -- ugh -- flapping banners on either side (they look like they were left over from Brutus Magnus' old gladiator outfit) that read "VIOLENCE." Really unfortunate.

Fun stuff for five minutes or so, although not mind-blowing by any stretch. They brawl on the outside for a while and Homicide at one point grabs a chair from a guy at ringside in a red sweatshirt -- I am almost positive that it's Vince Russo. (There's no sign that there's going to be an angle here, thankfully -- maybe Russo's always sitting ringside during shows?)

Joe and Homicide work together a little but break up each other's pins. Daniels gets taken out by the Musclebuster. Homicide gives Joe a neckbreaker and then gloats, allowing Joe to come up behind him and hand out a big half-nelson suplex, followed by the Coquina Clutch for the immediate tap-out.

Kurt Angle & Eric Young vs. Hernandez & Matt Morgan: Hernandez throws out power move after power move. Morgan tags in and Carbon Footprints Eric Young for the pin. Very short match.

It looked like the Footprint was intended for Angle, who maneuvered Young into it and then took off up the ramp. The British Invasion are out on the ramp, though, accusing Angle of subterfuge, but Booker T and Scott Steiner appear, too, and the Brits reluctantly let Angle past.

Foley and JB are interrogating the Motor City Machine Guns. The MCMG point out that they were doing commentary when the picture was destroyed, so it's clearly not them. Foley says that they are guilty -- of having the WORST theme song in all of wrestling. Alex Shelley raises his hand: "Guilty!"

The MCMG point out that there's a security camera RIGHT THERE (Kip James installed it, even) and why doesn't Foley simply watch the tape to find the perp? Foley's all, "huh, yeah," but JB seems anxious (I assume because JB has just realized that the camera has probably caught him sitting in Foley's chair and masturbating).

Lauren tries to interview Hamada (with translator Willie Urbina -- Hamada is fluent in Spanish -- gee, Willie keeps putting his hand on Hamada's knee). Alissa Flash shows up and is upset that TNA only cares about Knockouts from other countries. What does she have to do to rate an interview segment? Hamada suggests, "win a match." Too much for Alissa, who beats Hamada down big-time, throwing her down the bleacher seats.

Daffney is all cuddle-bunny with Kevin Nash -- Nash is concerned about Daffney's "old man" Dr. Stevie, but Daff tells him that's a strictly doctor-patient relationship. She kneels between Nash's legs...and elbows him in the crotch! Stevie runs in and adds a taser shot to the same location for good measure! Nash is in agony and Stevie yells "DON'T EVER ROB ME AGAIN!"

This is a really groin-centric episode of Impact.

Jethro Holliday vs. Bobby Lashley: Squash, duh. Holliday gets in one offensive move -- getting a boot up when Lashley's charging -- but Lashley hits a full nelson slam and a standing dragon sleeper for the submission victory. Dragon sleeper's better than a knockout punch, I guess. Lashley continues to have no personality.

Mick Foley & Abyss vs. Scott Steiner & Booker T: This is for the tag belts. Well, I guess Foley has other things on his mind -- after Foley is tagged in, he double-arm DDTs Abyss, hops out of the ring, and slaps the supine monster's foot (there's no way that's a legal tag). Booker and Steiner are nonplussed, but Booker takes advantage with the Axe Kick, and that's the match.

Foley is back in the ring with the security videotape -- Abyss is apparently the culprit, although Foley smashes the evidence over Abyss' head. JB is out and tries to get Foley to lay off, but Foley grabs his barbed-wire bat and thwacks Abyss a few times. Abyss is busted WIDE open, and our last shot is Abyss lying on the mat screaming "WHYYYYY?" while blood literally streams from his head and pools beneath him.

Pretty much every match tonight wasn't a match so much as a setup for an angle, and they did their jobs in that department, but most everything felt truncated as a result.

With Nash facing Dr. Stevie and Booker & Steiner having disagreements with the World Elite, are they going to turn the MEM face?

--K

(edited by Karlos the Jackal on 25.9.09 0153)
---
Last 5 movies seen: Inglourious Basterds **1/2 - Pan's Labyrinth n/a - Song of the South **1/2 - Harry Potter and the Half-Blood Prince *** - Sin Nombre ***1/2
Promote this thread!
lotjx
Scrapple



Since: 5.9.08

Since last post: 12 days
Last activity: 12 days

#2 Posted on | Instant Rating: 2.27
I hope they don't turn MEM face when this World Elite stuff should be taken care by Beer Money, the Dudleys and maybe lethal consequences. Also, why are Lethal Consequences and MCMG wasted on skits with Foley when they should be tearing up the Impact Zone. I am digging the Knockouts again with these new feuds being developed. The X-Division and Knockouts need their own show, they get so lost in the show. Its not going to get any better when Kennedy or Umaga show up.
thecubsfan
Scrapple
Moderator



Since: 10.12.01
From: Aurora, IL

Since last post: 3 days
Last activity: 7 hours

#3 Posted on | Instant Rating: 10.00
---

They brawl on the outside for a while and Homicide at one point grabs a chair from a guy at ringside in a red sweatshirt -- I am almost positive that it's Vince Russo. (There's no sign that there's going to be an angle here, thankfully -- maybe Russo's always sitting ringside during shows?)

---


The taping report said it was Russo. Good catch.


---

thecubsfan.com - luchablog
kentish
Andouille



Since: 19.8.05
From: My Old Kentucky Home

Since last post: 1304 days
Last activity: 557 days

#4 Posted on | Instant Rating: 4.49
That might be the nastiest blade job I have ever seen on broadcast TV. Seriously, that stuff was coagulating before it could hit the mat. I, for one, look forward to this match.


---


"I like your Christ, I do not like your Christians. Your Christians are so unlike your Christ."

-- Mahatma Gandhi

It's False
Scrapple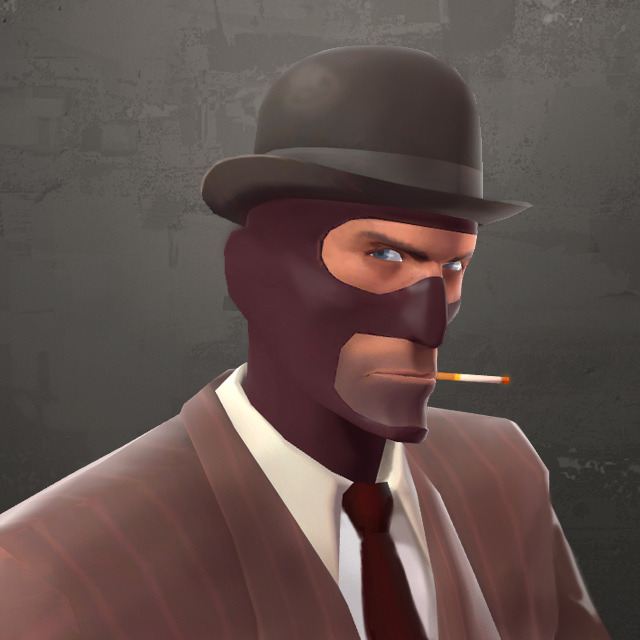 Since: 20.6.02
From: I am the Tag Team Champions!

Since last post: 89 days
Last activity: 27 days

#5 Posted on | Instant Rating: 2.55
So Foley's a heel again and the MEM's starting a face turn? Who thinks that's a good idea?

On the other hand, I could watch Nash get tasered in the nuts all day. RATINGS!!!


---

All hail the Hypno-Toad