Karlos the Jackal
Lap cheong



Since: 2.1.02
From: The City of Subdued Excitement

Since last post: 842 days
Last activity: 8 days

#1 Posted on | Instant Rating: 8.00
I missed the first few minutes so I dunno if there was an episode title tonight.

Also, I FFWDed through a bunch of stuff, so caveat emptor.

Hulk Hogan & Abyss vs. Ric Flair & AJ Styles: Abyss has new-ish ring gear -- black pants, black sleeveless shirt with a red anarchy sign on the back. Match is short and goes to a no contest after the lights go out and STING returns to the Impact Zone. In a turn of events that no one saw coming, Sting starts beating on Hogan and Abyss with his signature baseball bat!

Heels keep beating Hogan and Abyss until security comes out. Hogan says they'll finish the match later tonight -- no DQ!

Dixie Carter wants to know what's up with Sting, and Stings pushes her. Dixie retaliates by making a match for tonight -- Sting vs. a Mystery Opponent.

Brooke Hogan is backstage crying with some other blonde -- Jennifer? I have no idea. FFWD.

Kazarian is in the ring, soon joined by Christopher Daniels and then Doug Williams. They talk about how awesome the X Division is. Eric Bischoff comes out, puts over the X Division, and makes a three-way match for the X belt -- Kazarian had a title shot coming at Destination X, but he's getting it right now, instead.

Kazarian vs. Christopher Daniels vs. Doug Williams: Not bad! They actually get some time, surprisingly -- this might be the longest match of the Hogan Era. Standard X Division stuff but it's been a while, huh? Williams retains with the Chaos Theory on Daniels.

Shannon Moore comes out and attacks Williams. Bischoff reappearrs and announces that Moore is Williams' opponent at Destination X. I'm not pleased that the match was just an excuse to pull Kazarian from the PPV and slot in a WWEject -- and one who cheerfully left the company twisting the last time he was here. Brand New Day.

Awesome Kong and Hamada have been stripped of the Knockout Tag Belts because (wink) they haven't defended them in 30 days. Here's a three-way match to crown new champs! (I'm a little surprised that they didn't just drop the belts from the company entirely.)

Sarita & Taylor Wilde vs. The Beautiful People vs. Tara & Angelina Love: Not bad but nothing too special. Nice to see Wilde & Sarita again. Tara goes for the Widow's Peak on Madison Rayne but Daffney interferes with a belt shot on Tara, allowing Rayne to cover. The Beautiful People are your new Knockout Tag champs!

In back, Desmond Wolfe atacks D'Angelo Dinero's alreadly-injured leg.

Sting vs. Rob Van Dam: Did anyone not expect RVD to be the Mystery Opponent? He comes through the crowd and attacks Sting from behind -- off the turnbuckle with a kick. Rolling Thunder and...pin?! Huh. That match was, like, five seconds long.

Sting, embarrased, retaliates with multiple bat shots. Hogan comes out with Bubba and that's an automatic FFWD.

Kevin Nash and Eric Young are out and so are Scott Hall and Sean Waltman -- FFWD FFWD FFWD -- oh, an "impromtu" match breaks out.

Eric Young vs. Sean Waltman: Waltman gets very little offense, which EY shrugs off anyway -- it's almost all Young. Young puts Waltman away DECISIVELY with a jumping piledriver. Very short; basically a squash.

A bunch of Army guys are here to back up Kurt Angle. Mr. Anderson is here, too. Brawl, it looks, like, but I'm FFWDing. Kurt comes out on top.

Beer Money vs. Jeff Jarrett: Looks like Beer Money is heel now. Mick Foley's special ref. JJ fights them both off for a while, with the help of Foley and the barbed wire bat, but Beer Money finishes Jarrett off with the DWI.

More Brooke. FFS. FFWD.

Hulk Hogan & Abyss vs. Ric Flair & AJ Styles: Part two, no DQ. FFWD, sorry (but I'll go back and watch if someone here convinces me it's worth it). Flair is bleeding. Abyss pins Styles with the Black Hole Slam.

Wolfe is out to attack Abyss. Dinero is out too but can barely walk. Heels have the advantage until Jeff Hardy comes out and cleans house and we're done.

--K

(edited by Karlos the Jackal on 9.3.10 0042)
---
Last 5 movies seen: 40 Pounds of Trouble ***1/2 - Alice in Wonderland (1933) **1/2 - Where the Wild Things Are *** - The Informant! **** - Sherlock Jr. ****
Promote this thread!
Psycho Penguin
Liverwurst



Since: 24.6.07
From: Greenacres FL

Since last post: 2749 days
Last activity: 2745 days

#2 Posted on | Instant Rating: 1.25
Wow you FFWed like half the show. Nice show, though, I felt they really tried their best to showcase the TNA stuff and not so much the stuff they've been trying to showcase the last month or two.


---

http://www.gamefaqs.com/features/recognition/9471.html


http://www.runningondew.com


"I think that in five years, Orton is far more likely to be in Billy Gunn Land than being a major player in WWE." - Big Bad - 11/22/03
It's False
Scrapple



Since: 20.6.02
From: I am the Tag Team Champions!

Since last post: 30 days
Last activity: 30 days

#3 Posted on | Instant Rating: 4.27
Why why WHY would they debut RVD solely to use him as a prop for a Hogan/Sting feud? I'm absolutely flabbergasted!

And why did they turn Sting heel AGAIN? Doesn't anyone know that never works? Didn't anyone learn that lesson last time they turned Sting heel...LESS THAN A YEAR AGO???


---

Hello...you've reached Alan Rickman...
yamcharulez
Mettwurst



Since: 6.1.02
From: chicago

Since last post: 3 days
Last activity: 19 hours

#4 Posted on | Instant Rating: 0.00
if this is the best the Hogan TNA can do count me out I will stick with raw on monday nights.


---

Dont say its not worth it, when you can sleep with no fear, that kind of time is worth any thing.- FFX
Quezzy
Scrapple



Since: 6.1.02
From: Pittsburgh, PA

Since last post: 2 days
Last activity: 5 hours

#5 Posted on | Instant Rating: 3.41
A couple of other notes:
- Hall/X-Pac agree to a match with Nash/EY at Destination X. The stip is if Hall and Pac lose they are gone if they win they get a contract. Judging by the EY/Pac match I think we are finally getting rid of them.

- Hogan also said tonight was his last match. I doubt it's true but even if we get rid of Hall/X-Pac and Hogan is not wrestling for a brief time it will be a good thing.

Other than the three of them I thought the show was good. The Hardy and RVD appearances were not surprising but the crowd was hot for them so I thought both appearance came off looking good to anybody who might have tuned in out of curiosity.

They did the most they've done for the X Division in a while, they continued to push Wolfe/Dinero and they're using Beer Money once again. Pretty good women's match even if the BP did win. Angle cut off Anderson before he could do another lame promo so that was good.

Other Destination X matches added: The win in the main event means Abyss will wrestle Styles for the title, that has been a great match in the past. Also, MCMG and Generation Me will be wrestling for the #1 contender in the tag team division (Beer Money and Hernandez/Morgan is already scheduled for the titles).


---

Lance's Response:

THAT IS AWESOME!
lotjx
Scrapple



Since: 5.9.08

Since last post: 8 days
Last activity: 1 day

#6 Posted on | Instant Rating: 1.46
I thought it was at least a coherent storyline through the night of Sting's betrayal and Hogan's desire to fight one last time while the people who care about him don't want him out there. I would have cut some of the stuff out like the Bubba Love Sponge/Hebner segment and Brooke going to Hogan. RVD beating Sting in less then 30 seconds was awesome, the forever beatdown of him was not. I also don't understand why Shannon Moore of all people would get an X-Division title shot when RVD is right there.

I guess Kong is officially gone, but the tag belts ended up with the right people. Love has to find a new partner to face off against them, I would say Roxxie, but she got canned too. I loved the Kurt Army entrance and his beating of Anderson especially running to the interview section. Its about time, someone figured that out. All in all, it was a good show and Beer Money, the X-Division and the Knockouts got some good time. I hope they realize they can't focus the entire show on Hogan, but we will see. A lot better then Raw sleepwalking there way to Mania.
hansen9j
Andouille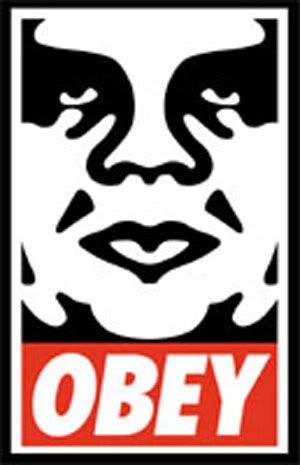 Since: 7.11.02
From: Riderville, SK

Since last post: 14 days
Last activity: 5 hours

#7 Posted on | Instant Rating: 7.89
Originally posted by Quezzy

---

A couple of other notes:
- Hall/X-Pac agree to a match with Nash/EY at Destination X. The stip is if Hall and Pac lose they are gone if they win they get a contract. Judging by the EY/Pac match I think we are finally getting rid of them.

---
More likely, Nash is eating a fingerpoke of doom. I'm going to laugh if Hall no-shows the PPV and has to be replaced by Kip James.


---

It is the policy of the documentary crew to remain true observers and not interfere with its subjects.
"This topic is going to suck to read in three years." -Psycho Penguin
"Well. Shit." -hansen9j
Tenken347
Knackwurst



Since: 27.2.03
From: Parts Unknown

Since last post: 1 day
Last activity: 17 hours

#8 Posted on | Instant Rating: 5.03
I thought this show and RAW were actually both pretty bad last night, but TNA was at least bad in an entertaining way. RAW was just really dull. Sleepwalking its way to Mania is a really apt description. TNA, well, not everything they did made much sense, but things were happening.
Amos Cochran
Lap cheong



Since: 28.8.09

Since last post: 1206 days
Last activity: 1206 days

#9 Posted on | Instant Rating: 6.40
Originally posted by Tenken347

---

I thought this show and RAW were actually both pretty bad last night, but TNA was at least bad in an entertaining way. RAW was just really dull. Sleepwalking its way to Mania is a really apt description. TNA, well, not everything they did made much sense, but things were happening.

---


God bless Crash TV! Throw out as much shit as you like and someone will praise you for at least doing lots of stuff.

Pretty much what you'd expect from a Hogan-run two-hour show in 2010. Old man wrestling from he and Flair, unexplained heel turns, hot acts debuted and undermined within minutes, and - just like WCW! - cutting to black before the climax of the show. Nice of them to bring Daniels back, then undo it completely by shoving in longtime jobber Shannon Moore as an instant X division contender. I wonder if Joe is still locked in that van somewhere, eating sachets of ketchup to survive.
Matt Tracker
Scrapple




Since: 8.5.03
From: North Carolina

Since last post: 1 day
Last activity: 13 hours

#10 Posted on | Instant Rating: 6.74
I watched much more than I expected to, but my curiosity grew. I admit: They hooked me.

The use of RVD was shameful. Who gets pinned with Rolling Thunder? Why beat up RVD for ten minutes with a bat? Sting used no wrestling moves in that beatdown.

Eric Young is finally interesting, but I worry we'll see Nash turn on him. That crowd wants the Wolfpack, and Hall was decent on the mic.

Shannon Moore does nothing for me. Still.

TNA can get some traction by using the "attitude" philosophy against a WWE tagerting kids. Blood and the use of the words "bitch" and "prick" remind one that this is the channel with UFC and Blue Mountain State. They can get away with more than the WWE seems willing to try.


---

"To be the man, you gotta beat demands." -- The Lovely Mrs. Tracker
graves9
Sujuk



Since: 19.2.10
From: Brooklyn NY

Since last post: 75 days
Last activity: 46 days

#11 Posted on | Instant Rating: 6.00
I didn't think this was a bad show but there was still enough stuff that pissed me off. The way RVD was booked after the match was awful. You're turning one of your most over acts(Beer Money) Heel for Jeff Jarrett? Seriously? The fans are already rejecting him yet again and there's a backlash. Why not have Hernandez and Morgan in that match instead espically since Morgan looks like he'll turn heel soon enough. I liked that The guys in the X Division were given mic time instead of being throw out there just for a 3 minute match. The three way match was very solid but yeah a Hardy crony like Moore getting a title shiot sucks. I believe there's supposed to be an Ulimate X Match at Destination X so Daniels and Kaz will likely be in that match(If said match is still on), I was surprised and cringed a bit seeing a guy like Waltman with his history of neck problems taking a piledriver. As far as The Main Event no it wasn't good but at least Styles didn't really have to sell for Hogan in fact Hogan sold for him far more and got all of two punches in. I would have prefered to see Styles pin Hogan but with Abyss Vs Styles coming up at the ppv it makes some sense for Abyss to pin Styles. That should be a very good match at the ppv as those two wwork well together. Like I said some stuff pissed me off but all in all it had more entertaining stuff than not. Hardy's debut was handled fine and clearly he'll be facing Styles probably at Slamiversary.

(edited by graves9 on 9.3.10 0906)
GameCrazy
Chipolata



Since: 13.1.10
From: Wyomissing, PA

Since last post: 2754 days
Last activity: 1527 days

#12 Posted on | Instant Rating: 4.39
I actually really loved this show, and think that this is the show they should have put on in their first head-to-head with Raw. It still looks and feels like Nitro, but now in a good way. The whole thing had a very "expect the unexpected" feel to it, even knowing about Hardy & RVD ahead of time. I'm suddenly interested in TNA again.

The good:

- The story revolving around Hogan, outside of the fact of his actual age, has been done well and makes sense. He and Flair don't belong in the ring anymore, but as long as it's used sparingly, I think it's really helping AJ and Abyss get to another level of importance and relevance. This is the first time in over a year I've seen Abyss on my TV and not felt sorry for him because he was being misused.

- The pacing was great. The whole show was just one big adrenaline rush all the way through to the end, with the exception on one part I'll mention later.

- They spread the love around. They gave the old guys, the blue chippers, the X Division, and the Knockouts division all a chance to shine, and everything felt like a big deal. Big kudos are due to Taz & Tenay in this department, and it helps that they seem genuinely excited about the product for the first time in a while.

- That Williams/Daniels/Kaz match. It served as a great introduction to the X Division for people who may have been flipping over for the first time, and it was miles ahead of what they offered up on their last live show with that gigantic mess of a clusterfuck match to top the show.

- Sting as a heel. I know I'm in the minority here, but I'm supremely sick of Sting as a face and think that he can work well as a shades-of-grey character if they do it right. The Rock didn't click as a face the first time he tried it either, but with a change of variables it worked out amazingly in due time. If the story is told right, which is a big "if," it could freshen his character. I know most people didn't like the beatdown of RVD to establish a Sting/Hogan feud, but who else could he have taken down like that and gotten the same amount of heat? And I'm sure RVD will get his payback at some point. I actually think that this was done moreso to get Sting and RVD into a program together while giving RVD the Hogan rub. Hogan is, in storyline, determined to refrain from wrestling. So that puts RVD in the spot to fight on management's behalf, which will go over tremendously if that's where they take it. Getting an Abyss/RVD vs. Sting/Styles mash-up out of this is a good payoff to me.

- I really dig Dixie Carter's role right now. They've established her less as a domineering owner and more as a fan of the product who is defending what she thinks is right for the company. As long as they don't let her cross over into McMahon territory, this could be a fun new way of doing things. Not to mention that it'll make for a nice Carter/Bischoff dichotomy down the line of one person looking out for the company's interests and the other looking out for his own, and then Hogan playing middle man.

The bad:

- This show was run-in crazy. The only segment I can think of that didn't have one was the Jarrett/Beer Money spot, and that's only if you don't classify Foley sticking his nose in things as a run-in. Just wayyy too many people coming "out of nowhere" to throw in a beatdown. A couple of those could have been done differently to mix it up a bit.

- Brooke Hogan's acting. Ouch.

- The whole Hall/Syxxpac thing. Hall continues to sound like he's trying to be cool in an era that's past us by, and it's lame. Thankfully, I think it did a good job of getting people to care about Eric Young again (if only for one night.) He was fired UP. And I really do think we'll be rid of them after Destination X.

- Blowing their two big signings in one night. I almost thought they were gonna be smart and hold off on Hardy until next week or the PPV until I saw all the run-ins in the ME and then I just knew they were gonna blow it. It was unnecessary and anti-climactic. People would have been much more likely to tune in next week if they knew that Hardy was still on the way.

- Taz's smarky comment before break as Sting was walking to the ring for his match. "I just have one question: What were you doing at 4:20?" Or something to that effect. Yes, we all knew it was coming. But in kayfabe, if Dixie wouldn't tell Borash or the fans who Sting was facing, how would Taz be so sure? Just a shameless attempt to get people to not turn the channel.

- The U.S. military stuff. I think Anderson is getting the most heat of his life right now because of it, but I think it's cheap and exploitative to use the military in a story like that, especially having the soldiers beat down on Anderson. And it frustrated me how they're trying to make Anderson a badass, he's not afraid of attacking Angle, who is gold medal-winning Olympic wrestler, but when two soldiers block his way back up the entrance ramp he backs off and cowers in fear. Ugh. Unless they're planning on giving some of those guys contracts, keep them out of it.

- Flair making a comeback? His promo after the first tag match made it sound like this is a full-fledged return to the ring for him. And judging by his two matches tonight, that should happen under no circumstances. He's in great shape for his age, but please...

Great show altogether. Enough to keep me watching next week. And since Raw was on standby last night, TNA won the night for me.
The Thrill
Banger



Since: 16.4.02
From: Green Bay, WI

Since last post: 1464 days
Last activity: 98 days

#13 Posted on | Instant Rating: 4.25
Godspeed, men of the 2nd Bn, 127th Infantry, 32d "Red Arrow" Brigade, Wisconsin Army National Guard! Victory in Iraq!

Wow...due to rare schedule change, I could actually sit @ home and flip between both shows. Good thing I had Twitter to keep track of the TNA f*ckups. Let's list 'em, shall we?

* Their OMG SHOCK TEH WORLD moment in the first 5:00...is something they've done before, and Russo tried in '99. Sting=evil. Lead balloon.

* Let's awkwardly cut from the announcers to a Jeremy Borash backstage interview. Nobody actually tossed it to him, but he still gives us a "thank you very much." As a TV guy, this made my brain hurt.

* Desmond, you're all right, but if you're gonna go after The Pope backstage, you might wanna make sure you actually TOUCH him during your "assault." There's working light and there's totally whiffing.

* Enjoy your 5 seconds of credibility, RVD. Now feel free to re-think your career choice as Sting gives you the ol' Louisville Slugger for the next 5 minutes. Even Jericho thought that sucked.

* So Hogan can't get through security guys for 5 minutes, then finally does, but can't get through them again while holding the ropes. Meanwhile, they fail to protect Hulk from Sting's Slugger? And all while Hogan's original nWo music keeps playing and playing and playing? Mmmkay.

* Oh, and one of those immovable-object security guys is...Bubba the Love Sponge!?

* Gotta love Nash looking visibly upset from the hard-cam angle as he's about to start the promo, and HE has to cue the staff @ Universal Studios to kill his music.

* Oh, and then he calls the upcoming PPV "Designation X."

* Awkwardness w/ Waltman & Eric Young notwithstanding, did Scott Hall REALLY have to tell Easy-E on the PandaEnergyTron, "It's a deal-do?" C'MON, MAN.

* This Anderson-Angle feud...hard for me to get by the fact that Ken could've, you know, PULLED RANK on those guys in fatigues (real soldiers? Indy guys? Anybody know?)...seeing as how Ken actually SERVED IN THE U.S. ARMY and all.

* Earl Hebner has solved our nation's unemployment problem! Just get past all levels of security, find your old boss bleeding, and beg! Detroit, get on that.

* How 'bout the on-screen graphics for TNA Epics advertising "matches never before seen on free TV?" Uh, guys...you're on CABLE. PAY TV.

* And finally, Taz: "Ric Flair is bleeding like a stuffed pig!" Uh, Taz...it's STUCK.


Deep down, we're all really hoping for a honest-to-goodness Monday Night Wars v2.0...but after this, it's just more mediocre Raw vs Thunder? Not Again!

Man, the biz looks bleak after WrestleMania 26 comes and goes...


(edited by The Thrill on 9.3.10 1037)

---
NWA Wisconsin...Live, Local Pro Wrestling!


Monte
Mettwurst



Since: 27.3.03
From: Montauk, New York

Since last post: 2956 days
Last activity: 355 days

#14 Posted on | Instant Rating: 4.07
At risk of sounding cocky, I think TNA needs me. No, not me the person... me the viewer. The guy who enjoyed WCW a little bit more than WWF in the midst of the Monday Night wars but loved wrestling enough to figure out a way to see both. The guy who is a little older than the target demo (I'm 25) these days, but is on the cusp when it comes to being open about my wrestling fandom. TNA needs to people who rocked the NWO garb. The smarks who are aware of the dirt sheets but at the end of the day simply enjoys watching them payoff on air.

RAW lost me (the self appointed representitive of my self defined wrestling fan) around 2004. I know SMACKDOWN had always been the more concisely booked program but feel odd watching a taped show with the piped in cheers that were insulting to anyone who has ever attended a live show (Thunder falls in here too aside from the "concisely booked" part). I was extremely intrigued by the InVasion possibilities but like everyone else... underwhelmed. I really thought about giving up my wrestling fandom at that point. The people in my school no longer were saying SUCK IT or handing out the TOO SWEET handshakes. Many began to call the fandom pathetic. The WWF/E had botched the biggest opportunity that any wrestling company has ever had to take wrestling and truly propell it into the main stream. No not the MTV Sunday Night Heat Main Stream, nor the ill concieved XFL main stream. The TRUE main stream. The majority of young males (and a surprisingly gigantic amount of younger females) could finally see their dream matchups. Goldberg and Stone Cold Steve Austin. Shawn Michaels vs Sting. Macho Man Randy Savage vs the Rock (I know this one is a bit of a stretch considering they did Hogan / Rock but this would have been insanity). Scott Steiner against Triple H (when Scott had his momentum and not years later in an ego boosting program). Kurt Angle versus the real DDP (not the weird stalker jobber / motivational speaker) The list goes on and on and on. But WWF/E took the cheap route. Anyone representing the WCW knew they were jobbing (unless they were WWF employees playing the coy heel on the opposite side). Sting and Goldberg went MIA from the industry for fear of them being mistreated. The angle went mild and outside of one of my favorite matches (more for sentimentality sake than anything) Hogan vs the Rock... the angle officially crushed every fan's interest. Austin's turn was as uninteresting as the power trip. Meh... no point in reviewing the whole deal.

Anyhow, the main point is that the WWF/E had a gigantic opportunity to start showcasing DREAM MATCH after DREAM MATCH after the Invasion but due to ego completely destroyed the interest of the people who so passionately dedicated their time, interest, voice and dollars into the product. These fans were the most passionate fans wrestling has ever had. These fans were the reason WCW and WWF were 1 and 2 in the cable ratings every single week. These fans were the reason wrestling became cool again. These fans were the life blood of the "sport". But us fans, who really don't have a bit of interest in tuning into WWE RAW 2010 (or 09 or 08 or 07) and seeing the midget or Eddie's wife being humiliated have a legitimate magnetic attraction to Ric Flair and Hulk Hogan wrestling. Do I (we) know they are old, beaten down and move like a couple of gyriatrics? Of course. But I've never watched wrestling for the work rate and that's the god's honest truth. How can a fan like me, whose favorite match of all time is debated between Hogan vs Warrior or Hogan vs Andre, really try to climb upon a pedestal and complain about Hogan working stiff and Flair selling too much? I grew up with these guys, I became a fanatic when they ruled the cable television world, I will turn to Spike TV to see the two of them put on a show if not just for the novelty. Factor in new work atmospheres for Jeff Hardy and Rob Van Dam, who were severely hindered by the safe style the WWE asks people to work, another one of my old favorites in Sting (who really looks and moves pretty amazingly for his age), the charisma and booking of Eric Bischoff, good intriguing talent I have heard about from my indy friends for years (such as Desmond Wolfe, Elijah Burke, Christopher Daniels, AJ Styles, Samoa Joe) and you have a serious contender to US compared head to head with RAW.

That was long, probably didn't make much sense (I've been up for the last twenty two hours here in Las Vegas due to a winning streak at the tables) and will get picked apart. But I had to at least throw this out there.


---

Chris Monte loves to dance!
BoromirMark
Potato korv



Since: 8.5.02
From: Milan-Ann Arbor, MI

Since last post: 1102 days
Last activity: 1102 days

#15 Posted on | Instant Rating: 3.00
Gotta agree with ya here Monte. I absolutely loved Impact last night, and it was due to the contrast with the way RAW's been handed for nearly a decade now. On Impact, everyone seemed to have a fire lit under their asses and the show was electric for it. That can cover up a lot of dragging promos or backstage stuff, because it's a bit like taking a breath before diving back into the water. You compare that energy to RAW, which could be best described as 'cruise control', and there's no doubt that Impact had the better show this week. The best in-your-face contrast for the shows was the triple-threat women's tag matches both put on. One was plodding and sloppy and the other was an actual wrestling match. Now TNA isn't going to even sniff RAW in ratings, but I'm curious to see what kind of jump TNA gets in the ratings this week and then the week after next, for the next live Monday.

Sting turning heel was a good 'WTF?' moment. It was definitely telegraphed in that wrestling way, when Sting was standing in between Hogan and Abyss fidgeting with his bat. But it's still surprising, as this isn't just a tweener thing. Sting is full-on, woman-intimidating, vicious-beatdowning heel.

Which is why I had no issues with the RVD beatdown, even though it did seem to reek of Hogan getting the spotlight back on him. RVD's debut was off the charts, even after Taz's not-so-subtle 4:20 remark. Fans were literally hopping in their seats when RVD ran out. It's always good to see a crowd that enthusiastic and investing with what's going on. And I had no issues at all with the Sting beatdown, other than Hogan making a big spectacle of himself.

But still, I can't fault Hogan for last night because he came to work. He hadn't shown, at any point in the past 10 or so years, any inclination to change the way he does business. I was waiting on the he gets tagged in, punches, a back rake, the big boot and legdrop. Maybe some blood, if he was in a generous mood. He was all over the place during the match, both in the beginning and end of the show, even biting Flair in a non-Hogan-esque way. It was the first time I'd been entertained by Hogan since the nWo days.

And we've got Flair. I don't know what can be said, he was absolute gold. From the mic work to the blading to the subtle thing like teaching AJ to get the ref to hold the ropes for them, he was just on. A tour-de-force from him.

Even the normally banal bits of the show have oomph behind them. Hall, despite still "walking" like he was three sheets to the wind, showed shades of the old self on the mic. EY pulled a good match from X-Pac by, again, being energetic and acting like he was a man possessed. And the Foley/Jarrett stuff is bailed out by an old-school ref shirt from Mick and some delicious heeling from Beer Money.

Just a fantastic, electric showing for TNA last night. Especially compared to a pedestrian, plodding RAW.

(edited by BoromirMark on 9.3.10 1251)

---

Michigan against the SEC: 20-5-1 (7-3 in bowl games)


StaggerLee
Scrapple



Since: 3.10.02
From: Right side of the tracks

Since last post: 1 day
Last activity: 10 hours

#16 Posted on | Instant Rating: 1.63
For the first time in, well, forever, I enjoyed a TNA show.

RVD gets beat down, but he beats Sting first. It was the only real way to set up the beat down. The beating went too long, but we have Sting being a big time heel, and for me, it works. I was a bit aghast when he grabbed Dixie by the neck.

It was sad that they didn't even mention Kong or Hamada. And, Daffney looked very nice running in! MORE DAFFNEY!

I know Waltman is universally hated, but at his age, he still has wheels, and works like he's 15 years younger (coke?). Hall didn't sound as drunk as he usually does. Hopefully they get a contract, but get beat up a LOT in the near future.

Thinking about all the blood between Flair, Hogan, and Abyss, it is definitely a change of pace from the "stop the match! somebody's scratched!" crap the WWE is doing. Plus when you regularly can see people bleeding like they've been beat with an ax during most UFC programs, it makes it less offensive.

Daniels comes out, cuts a decent promo with Kazarian, and then both are taken out of the title picture by Shannon Moore?

Overall an entertaining show, especially for somebody like me who isn't a regular viewer of the product.


Quezzy
Scrapple



Since: 6.1.02
From: Pittsburgh, PA

Since last post: 2 days
Last activity: 5 hours

#17 Posted on | Instant Rating: 3.41
If TNA wants to compete with WWE then they seriously need to invest in some music. I haven't been as bothered by it in the past but now that they are head to head it's just so bad. When Sting returned I didn't even recognize his music because it's so generic.


---

Lance's Response:

THAT IS AWESOME!
Broncolanche
Sujuk



Since: 2.6.03
From: Littleton, CO

Since last post: 2439 days
Last activity: 1691 days

#18 Posted on | Instant Rating: 4.88
Originally posted by The Thrill

---

* This Anderson-Angle feud...hard for me to get by the fact that Ken could've, you know, PULLED RANK on those guys in fatigues (real soldiers? Indy guys? Anybody know?)...seeing as how Ken actually SERVED IN THE U.S. ARMY and all.

---
That entire segment was contrived. All of those soldiers seemed to act on cue, and their "punches" on Anderson looked pathetic.

(edited by Broncolanche on 9.3.10 1253)
JustinShapiro
Scrapple
Moderator




Since: 12.12.01
From: Pittsburgh, PA

Since last post: 10 days
Last activity: 4 hours

#19 Posted on | Instant Rating: 8.43
.98
graves9
Sujuk



Since: 19.2.10
From: Brooklyn NY

Since last post: 75 days
Last activity: 46 days

#20 Posted on | Instant Rating: 6.00
According to Meltzer Impact drew a 1.0. Yikes. But but but they were a trending topic on Twitter last night and isn't that all that matters? Honestly, though what were they thinking on Thursday Night not building up that there would be big surprises on Monday's Impact? They couldn't mention that they would have returning stars? The whole build was for Hogan and Flair and the last time they feuded back in '99 it didn't draw. It is rather shocking that it didn't draw in 2010. They built up all the surprises on freaking Twitter(which is a distant third most popular social networking site) instead of on Thursday and boy it sure worked eh? It boggles the mind the way this company operates. I'm so frustrated with the way they do things I'm not gonna follow Dixie Carter on Twitter.

(edited by graves9 on 9.3.10 1833)
Pages: 1 2 Next