Ringmistress
Lap cheong



Since: 15.1.02
From: Philly

Since last post: 3952 days
Last activity: 3951 days

#1 Posted on
...Defending HHH. I've read all these message boards on other wrestling sites (including this one), and after Monday's RAW, it's getting to be too much. If you guys want to hate him, fine! I don't care if you want him to go to hell or anything else, but mark my words, I'll still post my opinions. Lately I feel like I'm being exponentially outnumbered, and that's fine. I feel more at home when I'm in the minority, because I know that eventually I'll be proven right all along. So, I won't be singing his praises as much on this board, but you can't make me stop liking him physically. So, I hope you guys understand that. If there's anybody we should piss on it's Jim Ross. That guy used to be the man, but now he's reduced to an annoying yes man for the faces. If you don't believe me, go back to that opening segment on Raw and count how many times he says "that's true" or "I agree". These days I just want him to shut up for a second if he has nothing worthwile to say. Comments are welcome as always.

Ringmistress

(edited by Ringmistress on 4.9.02 1036)

---

A heel for a heel who loves heels.
Promote this thread!
The Amazing Salami
Sujuk



Since: 23.5.02
From: Oklahoma

Since last post: 5064 days
Last activity: 5063 days

#2 Posted on
HHH sucks.


---

"I'm in collision with every stone I ever threw." - David Gray
DMC
Liverwurst



Since: 8.1.02
From: Modesto, CA

Since last post: 4752 days
Last activity: 4746 days

#3 Posted on
Will someone who works for the WWE please get HHH to call Ringmistress and tell her that everything will be alright?

DMC


---

TRISH!!!! GET THE TABLE!!!!
redsoxnation
Scrapple



Since: 24.7.02

Since last post: 1756 days
Last activity: 1756 days

#4 Posted on
I have been ripping Jim 'i've been in this business 25 years, but i've been saying it for the last 5' Ross since I came onto this board, and will continue until he gets run over by a band of hoss' for three minutes to put us out of our agony.


---

Thank you Mr. Wanz for the check, now you get an AWA World Title Reign. But be careful, my boy Greg is a heat machine.
Ringmistress
Lap cheong



Since: 15.1.02
From: Philly

Since last post: 3952 days
Last activity: 3951 days

#5 Posted on
DMC, your sarcasm amazes me.

Ringmistress


---

A heel for a heel who loves heels.
RawLo
Salami



Since: 9.7.02
From: San Diego, CA

Since last post: 4982 days
Last activity: 4227 days

#6 Posted on
mistress,
what do you find yourself defending about Triple H...? If you think he looks good, that's one thing. But how do you think you'll be proven right in the end? I'm just curious because I haven't read too many posts defending him.
DMC
Liverwurst



Since: 8.1.02
From: Modesto, CA

Since last post: 4752 days
Last activity: 4746 days

#7 Posted on
I think she wants to find out if he really is THAT DAMN GOOD, if ya know what I mean!

I kid you Ringmistress.
I actually don't hate HHH, so I've got no beef with you.

DMC


---

TRISH!!!! GET THE TABLE!!!!
Jaguar
Knackwurst



Since: 23.1.02
From: In a Blue State finally

Since last post: 444 days
Last activity: 247 days

#8 Posted on
Okay, my two cents:

1) I'm not trying to attack you for liking HHH, and I'm not trying to convince you not to like him. So don't worry about it.

2) I don't hate HHH. I may say that I do, but I'll be the first to admit that at such a time when he starts being entertaining to me again I will easily let my bias against HHH drop. But currently I don't find him entertaining, and even when he was Smackdown! exclusive and never saw him, I still felt too overexposed to HHH. This is just my opinion. I'm sick of him, he doesn't entertain me, and then they throw him back in my face on RAW, take all the other main eventers away and give him a title, which just kills Brock's status and the status of the titles in my eyes.

-Jag

Triple H face, Triple H heel, he plays the same goddamned character, and I'm completely tired of him.


---
"You gotta hate somebody before this is over. Them, me, it doesn't matter."

"Hate, who do I hate? You tell me."

"Who do you love?"

-Wintermute to Case in William Gibson's Neuromancer
Stephanie
Landjager



Since: 2.1.02
From: Madison, WI

Since last post: 1798 days
Last activity: 46 days

#9 Posted on | Instant Rating: 5.22
HHH is really physically attractive - especially in those long-sleeve shirts and khakis.


The problem is, his *behavior* sucks. He has the...um...ear of Stephanie McMahon, and has been using his connections to promote himself at the expense of everyone else. He's now the focus of RAW - he has a Heavyweight Title once again - and it wouldn't surprise me to see him break up Brock Lesnar's winning ways (especially by kicking out of the F5). Yes, he did do the job for the main event on RAW - but it shouldn't be a cause for celebration when a wrestler agrees to do a job (especially if it's likely that he will want the job back when it counts more). It's this behavior that arouses the anger of most people on this board, and what manages to make him unattractive as a person.

Steph

P.S. Part of the problem for JR is that he no longer has an effective heel to play off of - just Jerry Puppies/Virgin/Hymen Lawler.


---

I'm going twenty-four hours a day...I can't seem to stop
- "Turn Up The Radio", Autograph
ICEMAN
Landjager



Since: 23.5.02
From: Nashville,TN

Since last post: 3152 days
Last activity: 2841 days

#10 Posted on
Me liking someone "physically" isn't going to stop me from saying when a person does something wrong.

I'm not a Triple H basher,I just don't like what he's become.


---

Rebecca: Oh,face it,you just hate everybody.

Enid: That's not true.I just hate all these
extroverted,obnoxious,pseudo-bohemian losers.

---Ghost World


"May the schwartz be with you"
mskj
Summer sausage



Since: 10.1.02
From: Tennessee

Since last post: 2245 days
Last activity: 2004 days

#11 Posted on
I don't mind HHH. His promos are boring sometimes (more often recently) but that is my only real gripe. I don't buy into any political stuff at all. But I stopped posting my opinions on that a few months ago. No one wants to hear me say the same thing over and over.


Tom Dean
Bockwurst



Since: 30.8.02
From: New York, NY

Since last post: 4583 days
Last activity: 3952 days

#12 Posted on
I think it's not as black and white as people sometimes make it sound. Look, HHH was the #3 guy for years. Rock, Austin, HHH. Now the two guys in front of him are gone. That puts him in the prominent position. This should not be all that shocking. Am I thrilled about that? No... I feel like, much like his pal Shawn, if HHH is the #1 guy in your fed, you are probably not in any danger of setting ratings or buyrate records. But he is what they have!

I can't point to anyone else who would be a better candidate to be the #1 guy in the fed. And you can't really blame the booking for that, either. Only Jericho has been buried. Angle has been put over as 99% as good as HHH... Lesnar and RVD haven't been there long enough to say they're buried... Booker (who I love) or Taker wouldn't be any better as the #1 guy.

I do think that, in the last couple of shows, we have seen HHH change up the routine significantly. He shaved, he seems to be a little trimmer, and he is being smirky and annoying rather than the alpha male. He has reminded me of Chris Nowinski a couple of times recently. I think he is trying to keep the act fresh, although you could dispute whether it's succeeding or not.

I know that people are seeing the recent programming as a setup for HHH to knock off Lesnar, reunify the titles, and prove he's the baddest man in the land yet again. Honestly, it seems that way to me too. However, we don't KNOW that that is what is going to happen. We probably won't know for a long time. And even if it DOES happen, it could still be salvaged. A face (Austin? Goldberg? RVD? who knows) could knock HHH off and become a super-mega-face as a result.

Finally, everything ultimately goes through Vince. Unlike some of the subjects of backstage rumors, I don't doubt that HHH is in fact offering storyline suggestions. But if his suggestions are bad for the company (and not EVERYTHING that involves HHH going over will be), it's up to Vince to tell him no. If Vince can't tell him no, or is no longer capable of determining what is or is no a good idea, then Vince is the one to blame.

(edited by Tom Dean on 4.9.02 1536)

---

Three Faces of Dean: Teenage Riot, T.R., and now this guy

"How YOU Doin'?"
- me, weekly (or so) at [slash]

"History is being make-ed... someone is going to get their head completely shaved off"
- David McLane, PPV opening promo

"Speaking of interfere and interference... right now, you're interfering with something... in my trousers." - DA FINK
Ringmistress
Lap cheong



Since: 15.1.02
From: Philly

Since last post: 3952 days
Last activity: 3951 days

#13 Posted on
When you put it THAT way, you definitely have something here... I guess I'm so bitter because I'm freaking out over this separate titles thing. When you get your own title handed to you, you just don't know if you can respect that person for that. In that case, that's where I am with him. But I can't help but remember all the good stuff he did in his reign as champ in the first half of 2000, and everything else before his injury. I wasn't as into him as I was throughout the first half of the year (the wrestling, I'm refering to, smartasses). Then the match with Shawn Michaels, and well, the interest rekindled a bit. Now with the RAW title, my hands are tied. I guess what I can do is take a break from him, and move on to, say, Rey Mysterio?


Ringmistress


---

A heel for a heel who loves heels.
Madame Manga
Boudin rouge



Since: 16.1.02
From: Silicon Valley

Since last post: 637 days
Last activity: 352 days

#14 Posted on
I used to love Trip. He was a great entertainer. I thoroughly enjoyed the guy, because he was so gleefully, intelligently evil, and because he could back it up in the ring. Not to mention, he looked damn good in a pair of tight black vinyl trunks. I was monumentally pissed off when he was injured and out for so long. I looked forward to his return very much.

But about thirty minutes after his comeback, I had to say, "What the hell happened?" He had the worst damn face turn in my memory. He was overburdened with juiced muscle and he had lost a lot of fire in the ring. His promos were torture. It got to the point that I would leave the room every time he held up a mic and took a deep breath.

I was glad he finally gave in and turned heel again--he's lost some bulk and he's starting to shake off the ring rust now. He could win me over again, maybe. But it's going to take a long time before the memory of the last few months fades entirely. And he had THREE ENTRANCES on Raw, for crying out loud. He had a belt HANDED to him. He is Super Trip, Emperor of the Universe and Lord of the Arena, and I got sick of him before the show was half over.

Notice I didn't even mention all the "backstage pull" stuff? I don't care how or why he stinks up my TV. It's sufficient that he doesn't entertain me very much any more.

MM
evilwaldo
Lap cheong



Since: 7.2.02
From: New York, NY

Since last post: 4684 days
Last activity: 4465 days

#15 Posted on | Instant Rating: 0.00
Welcome, Ringmistress, to the 'Get rid of JR' bandwagon.


---

These commercials are superfine because they pay for the production costs of putting CHRIS MOTHERFUCKING BENOIT on my GODDAMN TV SCREEN! I will GO GREYHOUND! I am thinking OUTSIDE THE BUN! – Dean Rasmussen 8/1/2002 Smackdown Workrate Report
Ringmistress
Lap cheong



Since: 15.1.02
From: Philly

Since last post: 3952 days
Last activity: 3951 days

#16 Posted on
I agree Madame, the first half of 2002 has been torture for sure, and a lot has changed since he got injured, which is why he might not be what he was. But, you never know, he may be working on that right now....

Ringmistress


---

A heel for a heel who loves heels.
Torchslasher
Knackwurst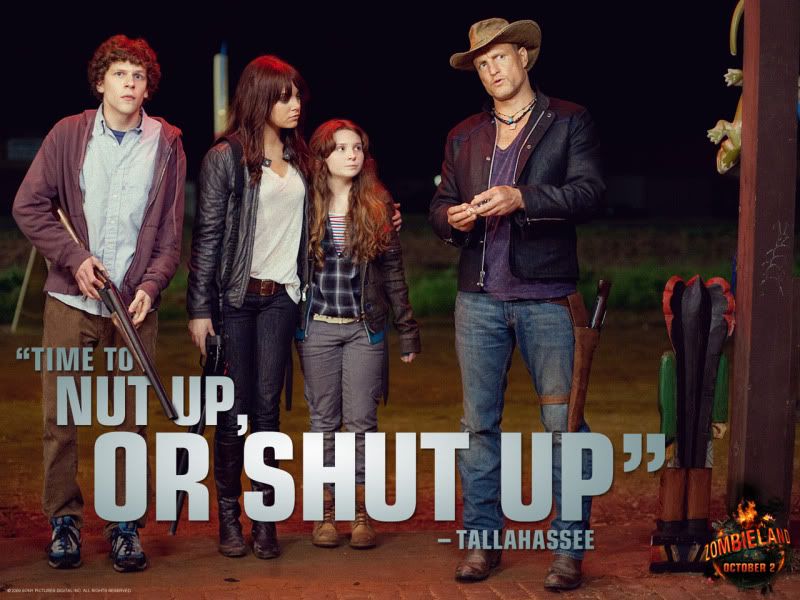 Since: 17.1.02
From: New F'n Jersey

Since last post: 41 days
Last activity: 40 days

#17 Posted on | Instant Rating: 6.44
I was going to tell Ringmistress to go to the women's board for some positive "HHH is hot and a great wrestler" banter, but then the two other women ripped Triple H. So sorry, Ringmistress, but you're stuck.

And please, I defended HHH and you before, but I would hope that you would stop doing this "I like HHH and screw you all" thread every week.


---

"Oh would you stop being all stealthy and just get in the truck"- Tom Servo
spf
Scrapple



Since: 2.1.02
From: The Las Vegas of Canada

Since last post: 902 days
Last activity: 322 days

#18 Posted on
Madame Manga has summed up very nicely my opinion on HHH. I don't hate him because he might have backstage clout or because he might be burying wrestlers or any of that. I hate those things if they are true simply because they would be contributing factors to bad TV. Someone mentioned that they seem to be pointing to HHH being the re-unifyer and eventual defeater of Lesnar. And I wholeheartedly agree, and would be willing to wager anyone on the board of the eventuality of that outcome. Now that may happen because of backstage HHH clout, or maybe just because Vince thinks HHH looks great in polo shirts. Whatever causes it to happen it still will be an atrocious outcome.

And I'm sorry, but I might be able to forgive any other rumor as possibly untrue, but jeez it seems like he's made a point to keep harassing Jericho every week even though they're both heels, which is just SOOOOO unnecessary.


---
You never know when you'll meet that special someone... the someone that's mysteriously blind to your flaws. or, you know, stupid enough not to realize that yes, you really are that cynical.
Ringmistress
Lap cheong



Since: 15.1.02
From: Philly

Since last post: 3952 days
Last activity: 3951 days

#19 Posted on
Don't worry Torchslasher, I'm through with all that stuff, so don't freak.


---

A heel for a heel who loves heels.
The Amazing Salami
Sujuk



Since: 23.5.02
From: Oklahoma

Since last post: 5064 days
Last activity: 5063 days

#20 Posted on
HHH sucks.


---

"I'm in collision with every stone I ever threw." - David Gray
Pages: 1 2 Next