dunkndollaz
Banger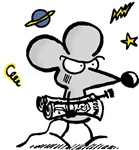 Since: 3.1.02
From: Northern NJ

Since last post: 9 days
Last activity: 12 hours

#1 Posted on
Interesting article from today's NY Times - as a side note, my wife's family is from Calabria and she has never heard of this kind of music but then she was fairly sheltered growing up......

Mafia Songs Break a Code of Silence
July 22, 2002
By NEIL STRAUSS

REGGIO DI CALABRIA, Italy, July 16 - In the markets of small mountain towns surrounding this city on the Southern tip of Italy, a musician named Mimmo Siclari can often be found selling cassettes from the back of his van, as he has for decades. The tapes, many of which he produced himself, are emblazoned with explicit covers that depict men shot in the heart, grieving widows and monkeys in the "hear no evil, see no evil, speak no evil" pose over pools of blood. The cassettes themselves are transparent, because only see-through models are allowed in Italian prisons, where many of the fans of this music can be found.
Mr. Siclari does not sell gangsta rap or heavy metal: he sells a very particular kind of folk music, the product of an unusual and specific Calabrian tradition. It is called Il Canto di Malavita, which translates literally as songs of a bad life or life of crime. More colloquially, the songs are known as Mafia music.
For over 100 years members of the Calabrian Mafia has developed and sung Malavita songs among themselves. The tunes were traditionally performed chiefly by members of the society and delivered at feasts celebrating the admittance of a new member, the release of a member from prison or a particularly successful act of vengeance. The songs, a mix of more sedate strummed folk forms and fast accordion-laced tarantella dance, are filled with lyrics in Mafia slang that expound on its bloody code of honor and respect. "Whoever took the liberty to neglect their duties, I'll slaughter him like an animal," goes one song. "And if someone dares to talk, I'll whet my knife for him."
Despite questions in Italy over the legality of the distribution and performance of music that glorifies the Mafia, this little known and highly gory folk form has continued to attract a public here and is set to make its American debut with the release of a CD entitled "Il Canto di Malavita" and a concert by Mr. Siclari and his musicians.
With the release of the album in the United States scheduled for next month, the music, which has earned the ire of many social critics in Italy, is already upsetting Italian-American organizations, which are worried about another glorification of Mafia folkways. (The CD is already available in many countries in Europe, but no Italian record label has agreed to release it because of fear over the reaction to the content.)
"The record label called us up and asked if we had a problem with it, and I told them we would have a very serious problem," said Dona De Sanctis, the deputy executive director of the Order Sons of Italy in America, a 700-chapter philanthropic organization for Italian-Americans. "This is at first glance a very crass attempt to cash in on America's love affair with the Mafia myth. If the CD was called anything else, they know it would not sell. It is clearly not an attempt to help people understand the southern Italian traditions."
Many in Calabria, and not just the mob families themselves, disagree. "This is a tradition that is very present," said Don Pino Strangio, the director of the Santuario Madonna della Montagna in Polsi, a shrine to the Virgin that is one of the holiest sites in Calabria. "The songs are made not to glorify the Mafia but to speak about values that are very important. The songs come from the heart of the people. They tried to make positive and beautiful the negative." He added, "You have to read the lyrics not like a Mafioso does, but like a Christian does."
To many in the region, it is a bit startling that the songs have even escaped the area. Separate from its dubious legal status, the music has long been the domain of the Calabrian Mafia, known as the 'Ndrangheta, and some members refuse to perform the songs for outsiders. An example of this secrecy could be seen at a small feast held last weekend in the hills outside Reggio di Calabria.
A table was laid out with wine, meats and cheese and 30 people each took turns after the boss in dancing a tarantella with one another. After listening to local musicians play half an hour of Malavita songs, a man introduced as a 76-year-old former Mafia don (whose legend was added to when he was reputed to be the only one to escape a recent police raid in which dozens of others with Mafia links were arrested) agreed to an interview via interpreter, on condition of anonymity. But after listening to the Mafia music (and even playing it on a bagpipelike instrument made from a goatskin) for a good half-hour, he said: "I have never heard Malavita music before. Just tarantella."
This is a typical reaction from people who listen to cassettes emblazoned with titles like "Omertà" (which can be translated as "conspiracy of silence") and that carry slogans like "The man who does not hear and does not speak is the man who lives."
Perhaps the closest comparisons to the music are the narco-corridos of Mexico, ballads that recount the way of life of drug smugglers. But unlike the popular narco-corridos, Il Canto di Malavita depicts a waning way of life. As the newer generation of more ruthless Mafia members, focused on the international drug trade, has killed off (sometimes literally) and made redundant the old mafia, the tradition of the music, and the code of behavior espoused in the lyrics, has been dying along with the 'Ndrangheta way of life itself. And though it may seem odd to hear old-line Mafia members decrying the criminality and lack of values of today's more modern criminals, this is exactly the case.
"If a band would play the music in front of me at this moment, I would get nervous and sad because the values they sing about don't exist anymore," said a middle-aged man identified as the head of one 'Ndrangheta family, speaking on condition of anonymity. His rank was identifiable by a tattoo of a snake wrapped around a dagger and a skull, and his self-image was clear from the ring of his cellphone, which was set to the tune of the Michael Jackson song "Smooth Criminal." "The best way to hear it is to sit in your chair at night and close your eyes. It makes you feel better."
He was reflecting on the days before the early 1970's, when the split appeared in the Mafia, with newer elements coolly focusing on drugs and murdering any politician, judge or bystander who got in its way. The older version, which dates back to the 1860's, was mostly run by families that controlled different regions, like an alternative government, and eventually became known for kidnapping, extortion and loan-sharking.
But at the same time it maintained a religious, family-oriented comportment and an ethical playbook that ruled out adultery, drug use and snitching. So-called men of honor achieved status not through common criminal activity but through acts of vengeance against those who disrespected the code. In Il Canto di Malavita, cruelty is always a punishment for a misdeed.
"Once upon a time it was very different from today," said one man, identified as the top 'Ndrangheta boss in the region, speaking on condition of anonymity from his modest apartment in a small Calabrian town as his wife made coffee, and birds chirped in small cages on countertops. "Then, respect was the most important thing. When the society had problems, they resolved it with each other and without involving other people. Most of the time the problem was resolved with a knife or a piece of wood. Nobody died - it was enough to get a bit of blood - and then the next day they were all together, drinking wine. Today everything happens because of money. But I don't want to talk about that."
Francesco Sbano, who compiled the "Canto di Malavita" CD, as well as a follow-up disc, said he hoped to improve the image of Calabria by releasing the records. "People outside of Calabria don't want to show that they're Calabrian because they're ashamed of it," he said. "But I want people to speak about Calabria in a cultural way, trying to understand why the Mafia was born here in the south of Italy, and why it became bad."
To Ms. De Sanctis of the Order Sons of Italy, there are better ways to put Calabrian culture in a positive light. "There is no denying that people from southern Italy have to overcome prejudice, but this isn't the way to do it," she said. "What they are counting on is that the consumer public is going to buy into the mafia myth, that they are men of honor protecting the weak, which is not true. In southern Italy the Mafia and the 'Ndrangheta and the Camurra rule by fear. They prey on the weak and the vulnerable, and they prey on human weakness. There is no way you can dress this up and make it sound like they are champions of the poor and the oppressed, because they are the oppressors."
Other critics of the CD, in Europe and America, expressed concern that the independent record label releasing the music, Play It Again Sam, would be delivering its payments and royalties directly to the Mafia. Peter Cadera, the managing directory of the label's German office and the executive responsible for the release of the CD, said the money was being paid directly to the musicians. "The musicians for certain are not members," he said. "Whether at the end of the day they have to pay any of that money back to the Mafia, I do not know. I pay Mimmo and Elca."
Elca Sound is the name of the studio and label run by Mr. Siclari, the composer who put together the songs and band that appear on the CD's. It is Mr. Siclari, as well as a Calabrian singer named Otello Profazio, who are chiefly responsible for keeping the tradition alive and spreading it outside of 'Ndrangheta culture.
Mr. Siclari, 51, who has been producing and selling music since his teenage years, has dedicated his life to discovering the old songs and reconstructing them from word of mouth. Often he was not allowed to record or transcribe the lyrics of the songs when they were recited by former Mafia members, so he would remember as much as he could and put each composition together piece by piece from several different people's reminisces. His motives were a childlike fascination with the Mafia and the brisk sales of music he sold by Fred Scotti, a popular Malavita singer and reputed 'Ndrangheta member himself, who was killed for his interest in a Mafia member's girlfriend.
"One day a man asked me something in the special language of the Mafia," Mr. Siclari said, recalling the day that he became hooked on the music. "He asked me under whom I was working, and I was astonished to discover that these songs, these words were a reality. I discovered that the songs were speaking about true life, about a world where the people get their rights by fighting against a government that is just a ghost."
But the more time passes, the more the songs become historical relics of a way of life that has been abandoned for an even more ruthless path. "If you want to explain what the Mafia is doing today, there is no song explaining this," said the 'Ndrangheta boss as his birds chirped in their cages. "You can only explain respect and honor. There are no songs about murder and drugs because there is no argument there. Money has no argument."



---

"Tell me a story Jack."

"Fuck you."

"Oh, that's one of my favorites."

-48 Hours
Promote this thread!
pieman
As young as
he feels



Since: 11.12.01
From: China, Maine

Since last post: 1 day
Last activity: 11 hours

#2 Posted on | Instant Rating: 8.21
Nice to hear your wife is not connected to this music, dunk!


---

He's Rolie Polie Olie - and in his world of curves and curls, he's the swellest kid around.
dunkndollaz
Banger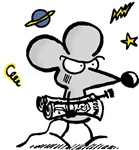 Since: 3.1.02
From: Northern NJ

Since last post: 9 days
Last activity: 12 hours

#3 Posted on
of course now I know what those italian songs are that the wife is always humming and singing.....


---

"Tell me a story Jack."

"Fuck you."

"Oh, that's one of my favorites."

-48 Hours
Scott Summets
Sujuk



Since: 27.6.02

Since last post: 3872 days
Last activity: 3840 days

#4 Posted on
That's a cool article. I have Italian relatives who listen to Italian stuff.... wonder if this could be some of it?


---

I'm gonna get me an oversized guitar, gain 40 pounds, and become the next D!