Quezzy
Scrapple



Since: 6.1.02
From: Pittsburgh, PA

Since last post: 170 days
Last activity: 169 days

#1 Posted on | Instant Rating: 5.57
Let's say you are the owner of NWATNA. For some reason you are allowed to choose any one guy from the WWE roster to come and join your fed. Who would you choose? Angle? The Rock? Jericho? Would anybody make a big enough difference?


---

Lance's Response:

THAT IS AWESOME!
Promote this thread!
redsoxnation
Scrapple



Since: 24.7.02

Since last post: 2185 days
Last activity: 2185 days

#2 Posted on | Instant Rating: 5.33
Without some sort of public credibility, they could have Hogan, Flair, Magnum TA, the Von Erich's and Dusty Rhodes from the 80's and it wouldn't help the company out much. Without some outlet to hook the casual viewer, they just exist in a vacuum. Without a way to lure the casual viewers to become consistant supporters of the product, the fan base becomes stagnant, and there is no growth or expansion.
But, if I have to pick someone, I'd take Angle.


---

Where's the spaceship? The Mayor promised a spaceship if we beat the A's, and I want my spaceship.
j9479
Chorizo



Since: 29.1.03
From: the suburbs

Since last post: 4087 days
Last activity: 2894 days

#3 Posted on
i'd say Angle, due to the fact that they would be getting a complete wrestler/personality/marketable star/legit athlete.

with a guy like him..... the signing wouldn't be on the levels of a Hogan/Rock to the mainstream, but within the "wrestling fan" area, it would very much help TNA become a strong competitor, and in reality why not pick towards the future than get that quick hit?


---
Gugs
Bierwurst



Since: 9.7.02
From: Sleep (That's where I'm a viking)

Since last post: 2224 days
Last activity: 1352 days

#4 Posted on | Instant Rating: 5.26
I'd say The Rock if they could convince him to wrestle more than once every 6 months. Because they can't, I think Angle would be the best pick. Great all-around wrestler, marketable personality, Olympic gold medalist. They can use him to hype the actual athletic competition of pro wrestling.


---

Sometimes I ask myself why I watch WWE after all the crap it's given me. HLA, necro, HHH, and so on. And then it hits me. That one simple phrase that can be modified and used for anything that gets you down, yet makes you keep coming back.

Every episode has the potential to be the best one ever, and I'll be damned if I'm going to miss it after sitting through this shit.
BigVitoMark
Lap cheong



Since: 10.8.02
From: Queen's University, Canada

Since last post: 5084 days
Last activity: 4993 days


ICQ:
#5 Posted on | Instant Rating: 4.42
You've gotta assume that for a guy to be usefull to TNA he has to be a guy that people will pay to watch on TV (different than being a ratings draw on free TV). I don't think there's any one guy in WWE right now that is a big enough draw to make the difference overnight.

The Rock would only be a one-shot deal, and with Hogan coming in for one of those before long they've already got the easy hook. Whatever they would put together for a show around Rock to try and sell people on their product they can put around Hogan just as easily. The difference between Rock and Hogan as one-shot draws is negligible, so there'd be no sense taking Rock if you can only take one guy.

Angle is a the best all-around wrestler in the world today, I don't think there's much doubt about that, but I don't think he's the type of guy you can build a promotion around. As much as I'm a fan of his, I don't think Angle has that superstar intangible that would give TNA what they need.

Take Rob Van Dam.

RVD appeals to a much wider audience than does Kurt Angle. Remember how over RVD was when he first came to WWE? Let's be honest, even Angle at his best never got that strong of a reaction. He made people stand up and take notice of him, and that's what TNA needs - someone to stand up and make people take notice. Add to that the fact RVD would likely be allowed to go back to more of an ECW style, which always suited him better than how WWE wanted him to work.

Kurt Angle would probably put on more technically sound matches with the Jeff Jarretts and A. J. Styles' of TNA, but if no one sees them it doesn't really help the TNA bottom line. Angle would improve the product more, but RVD would bring in more viewers.
madiq
Boerewors



Since: 27.7.03
From: Brooklyn, NY

Since last post: 4002 days
Last activity: 3995 days

#6 Posted on | Instant Rating: 7.74
Paul Heyman.

But seriously, I think that either RVD, Shane McMahon or Kevin Nash would be your best bet.

1. RVD - As previously mentioned, RVD has his own fanbase, a marketable look, and if allowed to work his own style, could rope a PPV audience in with his ringwork. He could be a face or a heel as his "Mr. Monday Night" persona could grate on fans eager to stick it to Vince's top guys. RVD could have anticipated main events with AJ Styles, Raven, and Jeff Jarrett.

2. Kevin Nash - If they can get Scott Hall and Sean Waltman (S-Pac?) back, an Wolfpack reunion would shake things up and attract casual fans. An Outsiders-AMW feud could draw, and do a lot to put the young guys over. And Kevin Nash, despite his weak ringwork, can provide a more-than-serviceable big man who could Jackknife his way through the card, circulating through the uppercard.

3. Shane McMahon - Even though the guy barely wrestles, adding a guy with the surname McMahon to the fold would definitely give them a priceless commodity. Assuming that he is willing to die for our amusement.
Jaguar
Knackwurst



Since: 23.1.02
From: In a Blue State finally

Since last post: 165 days
Last activity: 165 days

#7 Posted on | Instant Rating: 5.43
You really think that there are any fans who want to see the nWo/Wolfpac back again? It didn't work for the WWE. It wouldn't work for TNA. I've never heard ANYBODY say, "Dude, Kevin Nash is back! I've gotta check that out!"

-Jag


---

To Make Jeb Feel Better: ;)

Note to self:

The less I post, the fewer chances I have to look like an ass.
madiq
Boerewors



Since: 27.7.03
From: Brooklyn, NY

Since last post: 4002 days
Last activity: 3995 days

#8 Posted on | Instant Rating: 7.74
Actually, I'm pretty sure that people cared when the nWo first showed in the WWE. And despite a lack of affinity for Kevin Nash, he can believably function in the main event, and he is still believable on the mic, particularly when paired with Clique compatriots.

And I'm pretty sure that if Hall & Nash showed up in Tennessee and started spray-painting folks, SOMEONE would say, "Maybe I should check that out."

And incidentally, jobbing early and often, losing Hogan to the face turn, Hall being fired, and a lack of active wrestlers in the "Core" is what killed the NWO. In short, Vince McMahon didn't book the angle to succeed, but I actually believe that Vince Russo could...
Stinger
Cotechino



Since: 29.1.02

Since last post: 5719 days
Last activity: 5718 days

#9 Posted on | Instant Rating: 10.00
HELL YEAH.I'd pay to see the Outsiders.


BigVitoMark
Lap cheong



Since: 10.8.02
From: Queen's University, Canada

Since last post: 5084 days
Last activity: 4993 days


ICQ:
#10 Posted on | Instant Rating: 4.42
Yes, people did care when the NWO first came back to the WWF.

Because of Hogan.

If you wanna see how badly people wanna see Kevin Nash, check out the buyrate for Bad Blood.
Big Bad
Scrapple



Since: 4.1.02
From: Dorchester, Ontario

Since last post: 189 days
Last activity: 86 days

#11 Posted on | Instant Rating: 5.54
I'd go with someone like Angle or RVD, simply because if you get someone like Kevin Nash (snicker), his size would tower over the ECW-ish sized roster of TNA. Smaller, more athletic wrestlers would fit in better.


---

"When this bogus term alternative rock was being thrown at every '70s retro rehash folk group, we were challenging people to new sonic ideas. If some little snotty anarchist with an Apple Mac and an attitude thinks he invented dance music and the big rock group is coming into his territory, [that's] ridiculous." - Bono, 1997
Downtown Bookie
Morcilla



Since: 7.4.02
From: USA

Since last post: 713 days
Last activity: 403 days

#12 Posted on | Instant Rating: 7.36
Steve Austin. And I say that even if he never wrestles another match again.

I don't think it's necessary for me to talk up the man's attributes in front of an audience, both on the stick and in back-stage skits. I feel confident anyone coming to this board already knows about his skills in those areas. Now multiply that ability by placing his "Bionic Redneck" character in a promotion based in the South, and you're talking gold plated gold. But it wouldn't end there. You would also be getting, in my humble opinion, one the best minds in the business, someone with definite ideas as to how to grow a promotion. And not just any someone, but a someone who can back up his ideas with a resume showing sucess with three major promotions (WCW, ECW, WWF/E) playing three different characters. And in the final analysis (or the bottom line, if you will) it's talent behind the scenes, rather than in front of the camera, that ultimately determines the success or failure of a wrestling promotion. So, as long as we're dreaming, if I owned the NWA-TNA promotion, Steve Austin is the man I'd be dreaming about having on the payroll.


---

Patiently waiting to be Stratusfied.
fuelinjected
Banger



Since: 12.10.02
From: Canada

Since last post: 4968 days
Last activity: 4968 days

#13 Posted on | Instant Rating: 5.15
The key for NWATNA is to get television and the only guys that could open doors in TV land are Stone Cold and The Rock. Rock won't be around at all so I doubt a TV executive would give NWATNA a timeslot if Rock was never really going to be there. So I would have to pick Austin. He has the most loyal fans out there that would go to TNA to watch him, he sells ridiculous amounts of merchandise, and a TV executive might give a show with Steve Austin a chance.
LotusMegami
Salami



Since: 22.9.03
From: Indiana

Since last post: 5129 days
Last activity: 5129 days

#14 Posted on | Instant Rating: 3.39
We're talking about a dream choice here. To be more practical, what kind of deal would work for both fed and wrestler?
RVD is seriously ruling, but despite him winning a IC title I think we could rule a lot more if they only let him. Not that RVD would consider jumping right now, I'm just saying, if he did...
What is wrong with Rhyno? Is it because he stuck by ECW to the end? Are he and Heyman secret lovers? Has he done anything to cause backstage politics to hold him down?
Am I just bad at judging a wrestler's potential?

As for the opposite, WWE wanted anyone from TNA, I hope by now they are rather suspicious: the WWE doesn't want indy wrestlers to use them, they want them so that no one else can.


---

Scared to post I've been ragged on so bad.
Still convinced shinstrife is a famous
wrestler incognito.
Oliver
Scrapple



Since: 20.6.02

Since last post: 1577 days
Last activity: 1570 days

#15 Posted on | Instant Rating: 3.33
Originally posted by Jaguar

---

You really think that there are any fans who want to see the nWo/Wolfpac back again? It didn't work for the WWE. It wouldn't work for TNA. I've never heard ANYBODY say, "Dude, Kevin Nash is back! I've gotta check that out!"

-Jag

---
Count me as someone who marked out when Kevin Nash returned from his injury. I like him.

As per NWA-TNA, I'd go for John Cena. He's great in the ring, he can get the fans riled up, and I think he'd make a great champ their.


---

Hey Edmonton...newsflash, hotshots: YOU SUCK!

Remember, you can't spell OILERS without the words "I LOSER"
CANADIAN BULLDOG
Andouille



Since: 5.3.03
From: TORONTO

Since last post: 2252 days
Last activity: 2250 days


ICQ:
#16 Posted on | Instant Rating: 6.37
For name recognition only, you'd get Austin and/or The Rock in. Sure, there may not be many matches between the two of them, but the weight these two carry would definitely help boost the PPV buys.

As far as building a company going forward -- Jericho or, believe it or not, Big Show. Either of those have the potential to make others look good, and have the main-event credibility behind them.


---

Go back to a time when wrestling DIDN'T SUCK with a special 'retro' edition of Inside The Ropes!!!

------------------------------------------------------------
The official Inside The Ropes archive!!!
Shem the Penman
Toulouse



Since: 16.1.02
From: The Off-Center of the Universe (aka Philadelphia)

Since last post: 1970 days
Last activity: 1768 days

#17 Posted on | Instant Rating: 4.83
Austin. I hate Austin in his current incarnation, and if they bring him in just to put him over the current roster -- as they've done on RAW -- it'd be counterproductive. But as nice as it would be to have Angle, Benoit, Eddie, RVD, or whoever, TNA doesn't really need more wrestling talent. Adding one good wrestler to a roster that already has Chris Daniels, A.J. Styles, Amazing Red, AMW, D'lo, and so on and so forth won't have as much impact as bringing in a big name like Austin would.
They need someone that will make people tune in and buy, and right now Austin is the biggest draw in the business.


---

"I do have a degree in electrical engineering... from almost 20 years ago. Punchcard systems were just becoming obsolete, we had rotary phones in the dorms, and a modem was still a gizmo the size of a shoebox into which you squooshed the phone receiver itself. In short, we lived like animals.

The instant obsolesence is why I became a writer. The rate of punctuation in a sentence doesn't double every 18 friggin' months, and you never have some 22-year-old looming over your shoulder, shaking his head, saying "dude... you're still using adverbs...?"

-- Bob Harris
Mayhem
Scrapple



Since: 25.4.03
From: Nashville, TN

Since last post: 701 days
Last activity: 586 days

#18 Posted on | Instant Rating: 7.69

I'd have to go with someone less "WWE-ized" (by that I mean someone who doesn't immediately make you think of WWE, but the wrestler themself) ...

I'd say RVD ... X Division ... 'nuff said ...

On a side note, a cool team could be made of Christopher Daniels and Sean O'Haire by playing off of the whole religion/devil's advocate gimmick ...


---


"This is U.S. History, I see the globe right there." -- Jeff Spicoli, Fast Times at Ridgemont High.
LotusMegami
Salami



Since: 22.9.03
From: Indiana

Since last post: 5129 days
Last activity: 5129 days

#19 Posted on | Instant Rating: 4.17
Shawn O'Haare would be right at home at the Asylum. And don't mock Heyman. Without his creative genius, we would never have heard of ECW. Not that they need him on TV. They already have enough managers playing head games.


---

Eddy stole my heart.
Pike
Italian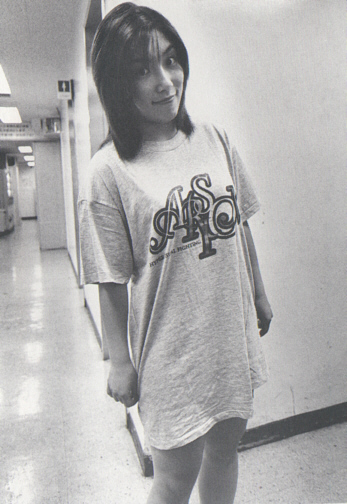 Since: 7.4.03
From: KS

Since last post: 5471 days
Last activity: 5463 days

#20 Posted on | Instant Rating: 0.93
There a couple I think would work.

Matt Hardy~ I think Matt could just go to the top and be the best champ they might have seen. He has proven to be a great wrestler, and good charimsa.

Helms~ Think about what this guy did in the WCW days. Think make for some great story lines in the X divison. He is a great wrestlers also.

Undertaker~ I know he has been in WWE forever and a day, but I think he could bring something to TNA. I think this guy got a good heart and a good head on his shoulders. Maybe not in the best of his prime, but still puts on a good show.


I don't think Rock who work in TNA. There something about Rock and WWE that seems that they need one another.

Kurt Angle I think is one of the best if not the best we seen in the past 5 years maybe longer, but I think his style might not work well with TNA. With TNA all I've seen is hardcore or high spots matches. Angle the one I really don't know if he works I see the good and the bad.

Don't care for RVD so yea go on and go.


---

Great Muta is a wrestling GOD!! praise the Great Muta.