dunkndollaz
Banger
Back to Back Survivor



Since: 3.1.02
From: Northern NJ

Since last post: 1 day
Last activity: 1 day

#1 Posted on | Instant Rating: 7.06
I was waiting to get off the train the other night when I noticed a penny on the floor of the train right in front of me. The train was crowded and it was facing tails side up so I decided not to make the effort to bend down and pick it up. I know it's a silly superstition but I try to only pick up pennies that are facing heads up since Mama Dunk told me long ago that it was lucky to find a penny right side up.

So what do you do ? What is the lowest amount you will pick up ?

As a side note, the most money I have ever found on the ground was $100 in a crumpled ball at the public library. I was 11 at the time and I actually turned it in to the librarian. It was a different time way back then because 3 days later the library called and gave me the $100 since no one had come in to claim it.


---

Hey Crab Man !
Promote this thread!
rinberg
Boudin rouge



Since: 30.1.02
From: South Georgia

Since last post: 2328 days
Last activity: 375 days

#2 Posted on | Instant Rating: 4.97
Maybe I'm just cheap, but I pick up *every* bit of money I see regardless of whether it's heads or tails. It's usually pennies, but I have found more on rare occasion.

I think the most I ever found was a $5 bill on the sidewalk when I was about 12. If there had been anyone around I would have asked them about it and given it up if they claimed it, but I was alone and $5 richer. I bought comic books with it. At the time, I could buy four of 'em AND a candy bar for $5. I was feeling rich on that day! woo hoo!


---

"Programming today is a race between software engineers striving to build bigger and better idiot-proof programs, and the Universe trying to produce bigger and better idiots. So far, the Universe is winning." --Rick Cook
samoflange
Lap cheong



Since: 22.2.04
From: Cambridge, MA

Since last post: 1682 days
Last activity: 1674 days

#3 Posted on | Instant Rating: 7.87
I pick up everything, including pennies. I used to get alot of ribbing due to it in college since I'm usually the Token Jew in the group. However, my girlfriend also does it, and she's got much better eyes than I do, so when I'm with her I don't have to bother.

A few weeks ago while walking through Boston Commons on the way to some bars, we found $35 folded up right on the edge of the pavement. I bend down and snagged it without even stopping or looking around, because I'm a heartless bastard. Sad part is that in Boston all that buys you is 3 beers and a martini.


---

Ken Kennedy debuted a new finisher: Jeff Hardy fans will insist on calling it the Swanton Bomb, but it looks WAY more devastating when not performed by a 180-pound fruitcake.
-Rick Scaia 06.12.2006
JayJayDean
Scrapple



Since: 2.1.02
From: Seattle, WA

Since last post: 851 days
Last activity: 429 days

#4 Posted on | Instant Rating: 6.45
I used to, until I saw this. (with sound)

(edited by JayJayDean on 26.6.06 0654)

---

"You know what you need?
Some new quotes in your sig.
Yeah, I said it." -- DJFrostyFreeze


Mike Zeidler
Pepperoni



Since: 27.6.02

Since last post: 1382 days
Last activity: 35 days

#5 Posted on | Instant Rating: 5.28
I actively "seed" the sidewalks with any pennies I have. I can't stand the things, and it's not worth my time to attempt to save them. Also, my wife gets inordinately happy when she finds change in the street, so I do my part to help her out. :)


---

The kid is all confused and thinks to himself "I'm not calling anyone mommy because the last time I did that, it led to this." -My Wife on adoption
Guru Zim
SQL Dejection
Administrator



Since: 9.12.01
From: Bay City, OR

Since last post: 17 days
Last activity: 10 hours


ICQ:
#6 Posted on | Instant Rating: 8.81
Risk reward calculation...

New pair of pants - $30-$50. Value of coin - $.01. Chance of ripping pants open while picking it up... must be greater than 1/3000 to pick up.

I don't pick up coins on the ground if I can avoid it


I'll pick up folding cash though.


---

Ignorance is bliss for you, hell for me.
Nuclear Winter
Boudin rouge



Since: 9.11.03
From: Bedford, Michigan

Since last post: 1517 days
Last activity: 68 days

#7 Posted on | Instant Rating: 5.30
I despise pennies. They're worthless and should be abolished.

Of course, I don't pick up nickels or dimes either, so it could just be that I'm a lazy bastard.


---

Check out the boring Xanga! (xanga.com)
Stupid of the Year (thingsstuff.741.com)
Mr. Boffo
Scrapple



Since: 24.3.02
From: Oshkosh, WI

Since last post: 1762 days
Last activity: 1723 days

#8 Posted on | Instant Rating: 5.12
Quarters. Nothing less than that.


---

In the real world, WWE believes that no matter what our race, religious creed or ethnic background in America, we all share the common bond of being Americans. American-Arabs are a part of the fabric of America, and they should be embraced by all of us.
too-old-now
Bockwurst



Since: 7.1.04

Since last post: 2609 days
Last activity: 1534 days

#9 Posted on | Instant Rating: 6.49
I will still pick them up myself, but more often I have a kid/niece/nephew around, and I'll point it out for them to pick it up.

Way back as a kid myself, I picked up what I thought was a quarter and turned out was a large cent from 1848 (It's only now worth about a quarter). The most I ever found was a wad of $170 in small bills, wrapped in a rubber band on the side of the road. I had actually stopped my car to help move a turtle off the road, so it wouldn't get hit by anyone else. This was a wooded, unpopulated area, abutting state land, so there was nobody to report it to. To me, this has always been the best example of good karma.

I have heard friends talk about how they only pick up a coin if it is facing up. I usually have to remind them that if you're "heads up" - it usually means you're aware of what's going on and deserve to be rewarded by the good karma. On the other hand, if you have your "face down" you'll have a good chance of spotting cash on the ground.


DJ FrostyFreeze
Scrapple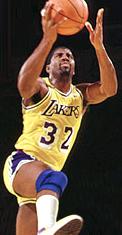 Since: 2.1.02
From: Hawthorne, CA

Since last post: 132 days
Last activity: 3 days

#10 Posted on | Instant Rating: 6.64
I also hate pennies, so I never pick them up. I usually throw them away if I receive any. Sometimes I'll throw them in the trash, usually I just throw them in the bushes or something. I will pick up any other forms of money I find though.

The most money I ever found at one time was $15 in singles in the bathroom at the mall when I was 13. I was with my cousin at the time so we ate lunch with some of it, then we turned the rest into quarters and played Techmo Bowl (down, set, HUT HUT HUT HUT!) against each other at the mall's arcade all the way though. No one had ever seen 2 people play the game all the way through before, so a big crowd formed behind us to watch. I dont remember who won, so it must not have been me


Actually, there was another time when I was 22 or so. I was sitting on a couch in a nightclub hanging out with my buddy. When he got up to refill his drink, some other dude sat down next to me and a sandwich bag full of cash & weed fell out of his pocket & into the couch. I thought to myself "Holy crap, lookit all that free money! Damn, too bad it's got weed all over it. What kind of jackass keeps his weed & his money together in the same bag? Whatta weirdo. I wonder if anyone else saw that? I dont wanna be walking around with a bag full of drugs and money, so I better tell this dude he dropped it before someone else grabs it", then I told him. Of course, I thought all that in about 1/3 of a second. He was VERY greatful that I told him and offered to buy me a drink, but I was driving that night so I said "no thanks, dont worry about it".

The End.


---

Wpob
Bierwurst



Since: 21.11.02
From: Williston Park, NY

Since last post: 3 days
Last activity: 2 hours

#11 Posted on | Instant Rating: 3.53
Never. I also throw out my pennies inthe trash. Eithe rthat ir they go into the junk drawer or into tips cups at DD. I also leave my pennies in jars at stores that have the Need a penny take a penny rule. This way, i do not feel bad when I need a penny.

The most money I ever found was $250. it was folded with a clip. I was 15 and always walked with my head down. My parents would get on me to straighten up and my siblings would make fun or my posture and imitate me. Of course, once I found the money, they all (my sibs) started looking down whe they walked and my parents laid off a bit on the posture (for a month or so).

Ah youth. Now I get on my kids about THEIR posture.


---

Well, that's just drunk talk! Sweet, beautiful drunk talk....
Leroy
Boudin blanc



Since: 7.2.02

Since last post: 939 days
Last activity: 939 days

#12 Posted on | Instant Rating: 5.74
Did anyone else catch this story (it's about 2 months old)?

Coins cost more to make than face value

As of 2006, both the penny and the nickel cost more to make than they are worth.


---


The Mint estimates it will cost 1.23 cents per penny and 5.73 cents per nickel this fiscal year, which ends Sept. 30. The cost of producing a penny has risen 27% in the last year, while nickel manufacturing costs have risen 19%.

---


And no, I don't pick up pennies. But I might start...


---

"Those of you who think you know everything are annoying to those of us who do."
David Brent, The Office

"Oedipus ruined a great sex life by asking too many questions."
Stephen Colbert, The Colbert Report

"Transported to a surreal landscape, a young girl kills the first woman she meets and then teams up with three complete strangers to kill again."
Unknown, Marin County newspaper's TV listing for "The Wizard of Oz"
drjayphd
Scrapple
Moderator



Since: 22.4.02
From: Outside of Boston

Since last post: 40 days
Last activity: 1 day


ICQ:
#13 Posted on | Instant Rating: 7.06
You wanted the best, you got... Out of Context Quote of the Week.
"I know, I know you are saying "sure there was some bad calls, but Jake Gyllenhaal obviously dropped too many easy catches and Ang Lee had some horrible clock management at the end of each half!"" (krakken2000)


---
I'll pick up pretty much anything. But then again, if I start to get too many pennies, I'll dump them all in someone's tip jar or just pay with them instead. But I'm more apt to find nickels or dimes instead. Most I've found was probably only a dollar, or maybe five bucks.

Anyone keep track of dimes? I know of someone who's saved every dime she's found since moving to Boston... five or six years ago.


---
TheBucsFan
TheChiefsFan



Since: 2.1.02

Since last post: 1383 days
Last activity: 1383 days

#14 Posted on | Instant Rating: 4.42
I used to hate pennies, and would tell cashiers or whomever to keep them instead of giving them to me, because I would generally lose them/throw them away somewhere. Then, as a sophomore in college, I started saving them, having to make a concsiece effort to keep them (and nickels), and make bimonthly trips to the bank to deposit change now, usually totalling $50-60.

Also when I was in college and would have parties at my house, I used to regularly find $20 bills laying around the living room the next morning. I didn't usually feel bad, I just considered it a cleanup fee.

EDIT: But to answer the original question, no I do not pick pennies up. I'll pick up quarters sometimes, but even then usually not.

(edited by TheBucsFan on 26.6.06 1618)
DrDirt
Banger



Since: 8.10.03
From: flyover country

Since last post: 212 days
Last activity: 114 days

#15 Posted on | Instant Rating: 7.98
Yes, I pick them up. I suppose that at my age (50 in two months)I remember when they bought something at the corner store(do they still have those?). A penny bought gum, a pretzel stick, etc. You get the idea.

The most money I ever found. My wife and I were leaving our bank branch back in '84 or '85 and there was paper money blowing everywhere. We picked it all up and took it into the bank. Turns out it was a shade under $300. Also turns out that someone was in there giving them hell because they had shorted this customer $320. Well, we got a very nice thank you from the tellers and best of all, the bitch on wheels felt like a real jerk. By the way, we got wonderful service at that branch until we moved. They were amazed we turned the money in and we were amazed they thought we would keep it.


---

Perception is reality
Karlos the Jackal
Lap cheong



Since: 2.1.02
From: The City of Subdued Excitement

Since last post: 878 days
Last activity: 4 hours

#16 Posted on | Instant Rating: 8.00
I have a glass milk jug at home that I put all my pennies into -- it holds about $20 when it's full (a process that takes a couple of years).

So yeah, I'll scoop up pennies on the street when I see 'em coming -- if I've already gone past before it registers, I don't go back for 'em.

I don't remember the largest amount I ever found, so it must not have been very much.

--K


---
Last 5 movies seen: Cache - Evil (Ondskan) - Wife Versus Secretary - Charlie Chan in Egypt - Down Argentine Way
Oliver
Scrapple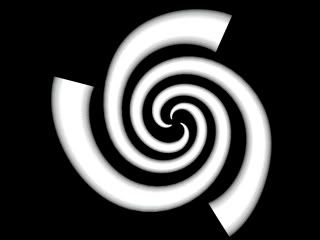 Since: 20.6.02

Since last post: 1181 days
Last activity: 1175 days

#17 Posted on | Instant Rating: 4.70
I'll pick pennies up from the ground if they're not tarnished or looking exceedingly dirty. Outside of that, I collect them and put them in a container...one day I'll bring them in. Who knows?

Biggest amount of money I found was fifty dollars: I split it with my brother...and used my $25 to be WWF Superstars (?) in the arcade, using Hogan and the Honky Tonk Man.


---
Life is not measured by the number of breaths we take, but by the number of moments that take our breath away.
Socks
Landjager



Since: 25.6.02
From: Ottawa

Since last post: 849 days
Last activity: 725 days

#18 Posted on | Instant Rating: 6.27
Money is money, regardless of the denomination. I pick everything up.


---

What is the speed of dark?!
pieman
As young as
he feels



Since: 11.12.01
From: China, Maine

Since last post: 14 days
Last activity: 18 hours


ICQ:
#19 Posted on | Instant Rating: 7.77
Originally posted by Socks

---

Money is money, regardless of the denomination. I pick everything up.

---


Exactly. It all adds up. We have a loose change here at our house and at the end of every day, all the change goes in. It's amazing how much money is accumulated. I rolled coins this weekend and there is $148 ready for the bank.


---
Gabba Gabba Hey!
Kevintripod
Banger



Since: 11.5.03
From: Mount Pleasant, Pa.

Since last post: 4 days
Last activity: 1 hour

#20 Posted on | Instant Rating: 5.19
I pick up any change that I see on the ground, but the main reason I pick up pennies is for good luck.


---

"Oh it's on like Donkey Kong." - Stifler, American Wedding
Pages: 1 2 Next