Parts Unknown
Lap cheong



Since: 2.1.02
From: Darkenwood

Since last post: 271 days
Last activity: 271 days

#21 Posted on
I would also vote for the Million Dollar Man. Didn't Ted Dibiase draw #1 one year and hang in for a loooong time? He's an awesome rumbler.

Now, about the evil Ted laugh...imagine hearing it in church. Ted Dibiase himself came to my area two years ago and told a local church about his conversion to Christianity.
Well, we're all sitting there in the pews and the lights go out. Then, the laugh hits, and on the video screen up front we are treated to highlights of Ted wrestling about everyone in the history of the sport.
Then, no joke, he walks down the aisle from the back of the church to the podium surrounded by bodyguards and wearing the million dollar belt, his ring robe with the huge dollar sign, and sunglasses. "Money, money, money" is playing.
I marked out in the middle of church.
He came to the podium, "bought" all of the associate pastors, the youth pastor and the song leader, then tried to pay off the preacher. The preacher used it as a Bible illustration, telling Ted, "You can't buy me...I'm already bought by Christ."
Then Ted preached to us for an hour.
It was the greatest church service of all time.


---



At last! The Blade Runners repackaged~!
whitetrashwolf
Medisterpoelse



Since: 10.1.02
From: Washington, DC

Since last post: 6009 days
Last activity: 6009 days

#22 Posted on
Somebody get Barry Horowitz on the phone...there's an open spot in the Rumble.

Maybe Terry Taylor is full RRooster gear.

WTW
The Squire
Chipolata



Since: 8.1.02
From: Farmingdale, NY

Since last post: 4321 days
Last activity: 4314 days

#23 Posted on
For one night? HULK HOGAN.

Wait, wait, wait. Let me explain. I'd have Hogan come in, do his schtick with the shirt ripping and the posing. The whole rumble would come to a halt and each wrestler would just be staring at him. Then after he's done he can try his Hulk up crap and then EVERYONE would beat the piss out of him and do their finisher on him. A Big Show chokeslam, a pedigree, a stunner, a 5 star frog splash, a tombstone, a stinkface! Dam let Crash even do his bulldog on him and Funaki could kick him in the face. After all of that, then have Kidman back just so he CAN FINALLY get his and toss Hogan out. Then the rumble could continue as planned. I'd order the PPV twice just for that.



---

They gotta bring these back!!!:
"talk to the hand because the man don't understand." - "The Crippler" Chris Benoit
"...and that is the LAST WORD." - "The Big Nasty" Paul Wight
and of course: "Don't hate the playa...HATE THE GAME~!" - WCW World Champion Booker T
BigDaddyLoco
Scrapple



Since: 2.1.02

Since last post: 7 days
Last activity: 4 days

#24 Posted on
VADER, just to see him whup some ass.


---
DMC
Liverwurst



Since: 8.1.02
From: Modesto, CA

Since last post: 4816 days
Last activity: 4810 days

#25 Posted on
You gotta admit, the original Varsity Club kicked some ass. Kevin Sullivan as the evil Taskmaster, Dr. Death, etc. Some of the coolest parts of pro-wrestling throughout the years have been the smaller "wrestling alliances" that wrestle certain people at certain times, and have the other guys on the side ready to beat him up when he gets thrown from the ring. Naturally, the 4 Horsemen were the best, but the Varsity Club was a close second.

DMC
Lexus
Andouille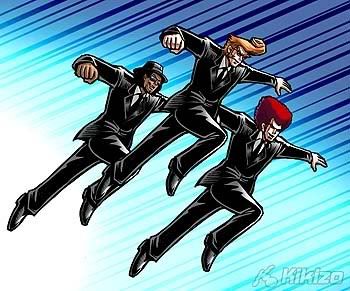 Since: 2.1.02
From: Stafford, VA

Since last post: 3 days
Last activity: 14 hours

#26 Posted on
Gobbledygooker man, goddamn GOBBLEDYGOOKER MAN!

Either him or Tatanka.


---
Hulk Hogan: BAD MAN!
Tragic1
Chourico



Since: 2.1.02
From: Rolling Meadows, Illinois

Since last post: 5711 days
Last activity: 5702 days

#27 Posted on
After seeing the Episode where he plays Space Ghost's grandfather, I'd like to see a return of Macho Man Randy Savage for one night.

If he comes back playing the same crazy old man like the Leonard Ghosto character it would be even better.


---

"HOROWITZ WINS! HOROWITZ WINS! HOROWITZ WINS!" Jim Ross

"INDEED" Sho Funaki

"Tool" "The Shooter" Dean Malenko
Redhawk1810
Linguica



Since: 10.1.02
From: Seattle

Since last post: 5717 days
Last activity: 5712 days

#28 Posted on
I'm tempted to say Ultimate Warrior, but he'd probably demand like $500,000 and want to be at least in the final four, if not be booked to win. Same goes for Hogan.

My pick? Road Dogg. He'd pop the crowd like crazy, and with DX being officially dead I'd like to see what he wears to the ring now.
Mike Phoenix
Chorizo



Since: 8.1.02
From: Pittsburgh, PA

Since last post: 5356 days
Last activity: 5356 days

#29 Posted on
That Bart Gunn idea wasn't too bad. Of course, they passed up throwing out Brooklyn Brawler while in the middle of NYC, for some particular reason. That'd be funny too...


---

---=---:---=---
[Look up a line]
Wow, that belt looks like crap... I'll take it and carry it around for years and see if people can take it away from me... What? What was that? You mean even THIS belt doesn't matter! What? I'm insulted! Get away from me you... you... defiler!

Fully Technical Wrestling http://clubs.yahoo.com/clubs/fullytechnicalwrestling
Medium Sexy
Cotto



Since: 11.1.02
From: Silicon Valley, CA

Since last post: 5932 days
Last activity: 5835 days

#30 Posted on
I'd like to see the Doctor of Style, Slick . . . either that or Barry O.

But that's just me. :-)


---

If you only knew
What I'd do to you
You'd be running out of here
Just as fast as two feet could carry you
kwon_79
Loukanika



Since: 10.1.02
From: Martinsburg, WV

Since last post: 4266 days
Last activity: 4266 days


ICQ:
#31 Posted on
I was pretty upset over the fact that Gillberg wasn't in the gimmic battle royal, so I'd like to see him in it as a "joke" participant.


---

What is emo?
Bullitt
Shot in the dark




Since: 11.1.02
From: Houston

Since last post: 663 days
Last activity: 663 days

#32 Posted on
Damn...someone beat me to Barry O.

"From Las Vegas, Nevada..."
J.T. Dutch
Pickled pork



Since: 3.1.02
From: SoCal 4 Life

Since last post: 4012 days
Last activity: 383 days

#33 Posted on
... I'd bring back Randy Savage, book him as one of the last two participants left in the Rumble (Rikishi would be the other one left) -- and have Savage mount some offense, knock Rikishi down, and then inexplicably try to pin Rikishi ... and have Rikishi kick out of the pin so fiercely that Savage ends up out of the ring and eliminated, just as Yokozuna did to him years ago.

It would serve notice that, although the "Macho Man"'s athletic ability is nowhere near where it once was, his character's brain matter has managed to stay as consistent as ever. At least those of us who are nostalgic Savage marks would be able to count on some things NEVER changing.

My number two choice: The "original Rock", Don Muraco -- only to force Duane Johnson to adopt his old character's name (Flex Kavana) for just one more event.

J.T. Dutch


---

Tazz: "What's MY watch sayin', Austin?"
S.C.S.A.: "I dunno ... I don't speak Spanish."
--------------------------------------------
V.K.M.: "Then, who's got the balls to step into the ring with me?"
Ric Flair: "The next guy that knocks you on your ass!!"
--------------------------------------------

dunkndollaz
Banger
Back to Back Survivor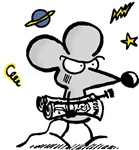 Since: 3.1.02
From: Northern NJ

Since last post: 31 days
Last activity: 4 days

#34 Posted on
JYD !!!! Oh right, he's dead.......The Freebirds !!!! Oh right, that won't work either.......Jake "The Milkman" Milliman !!!! Yeah, I know - him too.........then I would have to agree with KAMALA the Ugandan Giant


---

Stylin' and Profilin' - Custom Made from Head to Toe.....courtesy of Michael's of Kansas City
JimBob Skeeter
Bierwurst



Since: 2.1.02
From: MN

Since last post: 4 days
Last activity: 3 days

#35 Posted on
The Milkman isn't dead, is he?
Howzabout Skinner, Bastion Booger, Damien Demento, Friar Ferguson, Hakushi, The Bodydonnas (w/crackwhore), Hercules, Outback Jack, or my number one pick: Jake "The Snake".


---

"-He's Touching Me. Batman is touching me. I'm dead, aren't I?-"
SeVen ™
Kishke



Since: 11.1.02
From: Japan

Since last post: 3791 days
Last activity: 3622 days

#36 Posted on
Hell yeah for Bret Hart all the way! But since hell is still hot, I say D Lo you-betta-reconize Brown. Wouldn't a D-Lo and Booker T heel tag team kick all levels of ass. Anything to get rid of Bossman.
JayJayDean
Scrapple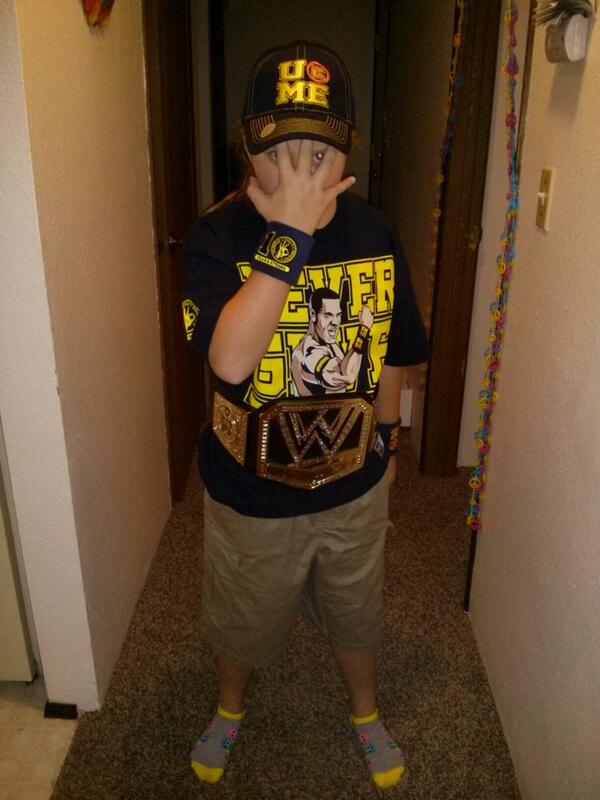 Since: 2.1.02
From: Seattle, WA

Since last post: 881 days
Last activity: 459 days

#37 Posted on
The Fabulous Rougeaus, so I can hear "All-American Boys"...you *know* the smarks in the crowd would go crazy while the marks would be like "what the hell?" Awesome.
Super Shane Spear
Bierwurst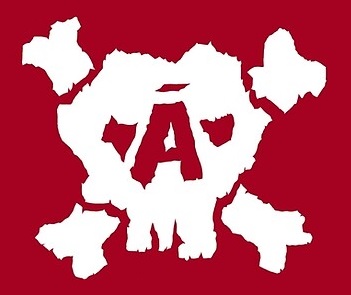 Since: 2.1.02
From: Sector 7 Slums

Since last post: 2932 days
Last activity: 2932 days

#38 Posted on
Golga, all the way. (He has to have the oddities ICP muzac.)


---

Read My Work!
-------------------------
Beaking Newz - Only at Weekly Visitor.com!
Thesmarks.com
Slashwrestling.com
chuckc14
Summer sausage




Since: 2.1.02
From: Nashville

Since last post: 4520 days
Last activity: 2908 days

#39 Posted on
Tito Santana, but only if Jesse Ventura is special guest commentator...If only one more time, I could hear him say, "Chico Santana" or "the flying jalapeno". Ahhh, that takes me back.


---

"I am disrespectful to dirt! Can't you see that I am serious?" - Mr. Sparkle
PinkSkunk
Blutwurst



Since: 2.1.02
From: Edison, New Jersey, America

Since last post: 5791 days
Last activity: 5791 days

#40 Posted on
Easy question: THE MOUNTIE! And I wouldn't want him for the Rumble just to get there and be thrown out by, say, Chucky Palumbo. NAY, The Mountie would have to win the whole shebang, go onto Wrestlemania, and finally get his long-deserved Undisputed World Title! Why? Because he's The Mountie!




---

...Some fear the Pink...
...But many fear....THE MOUNTIE!
(He's handsome, he's brave, and he's strong, you know)
Pages: Prev 1 2 3 4 Next