MoeGates
Boudin blanc



Since: 6.1.02
From: Brooklyn, NY

Since last post: 57 days
Last activity: 6 hours

#1 Posted on | Instant Rating: 6.28
This whole war thing has been really tough for me to put my finger on how how I feel about it. I think this explains it best.

I should say I normally can't stand Nat Henthoff, so the fact that I agree with him here is significant for me.

(edited by MoeGates on 1.4.03 1601)

---

It seems that I am - in no particular order - Zack Morris, John Adams, a Siren, Janeane Garofalo, Cheer Bear, Aphrodite, a Chihuahua, Data, Cletus the Slack Jawed Yokel, Amy-Wynn Pastor, Hydrogen, Bjork, Spider-Man, Boston, and a Chaotic Good Elvin Bard-Mage.
Promote this thread!
redsoxnation
Scrapple



Since: 24.7.02

Since last post: 1788 days
Last activity: 1788 days

#2 Posted on
I'm agreeing with the Village Voice. Now I'm scared.



---

Translated from Australian, Nathan Jones means El Gigante's less talented smaller brother.
Grimis
Scrapple



Since: 11.7.02
From: MD

Since last post: 2578 days
Last activity: 1033 days

#3 Posted on | Instant Rating: 7.29
Me too...is THIS the seventh sign?


---
commie_050
Cotechino



Since: 8.8.02
From: San Antonio, TX

Since last post: 5055 days
Last activity: 5054 days

#4 Posted on
The argument would hold more weight if this war had anything to do with human rights. Even those on the right would agree that this has more to do with U.S. self-interest than "liberating" the people of Iraq. No that there's anything wrong with waging a war for our nation's own self-interest, but be HONEST about it.


---

If you don't mark for Sid, something is wrong with you.





What
lesser-known Simpsons character are you?

Brought to you by the good folks at sacwriters.com.

The Vile1
Lap cheong



Since: 4.9.02
From: California

Since last post: 3322 days
Last activity: 3053 days

#5 Posted on
commie_050, let's say the U.S. was being dishonest about it
If they told you the truth would it change your mind about anything or would you support the war?


---

"I am many things Kal-El, but here I am god."
-Darkseid
Mr. Heat Miser
Blutwurst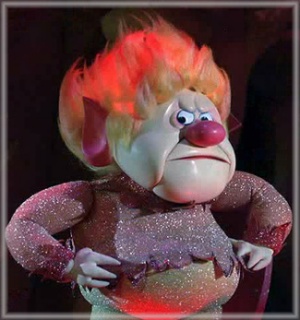 Since: 27.1.02

Since last post: 3854 days
Last activity: 1956 days

#6 Posted on
OK, I'm not commie_050_, but MY answer to your question is:
Maybe. The thing is, so many different half-baked rationales for war have been floated by the administration, I have no idea WHY they are fighting this war.

Nat Hentoff's reasons for supporting the war are compelling, but if they aren't the administration's reasons, we don't really know if the abuses of the populace will stop. As of this moment, I have no idea who will replace Saddam, or what kind of government, if any, will be put in place. Lots of things have been floated, but the administration has changed tack so many times, who knows.

So, if the administration told the truth, forcefully, and the war was about stopping Saddam's abuse of the populace, permanently, I'd be in favour. If the administration is willing to sell out the populace of Iraq to achieve some other goals, I'd be opposed. The untruthfullness and lack of clarity from the administration, at this point, makes it impossible to make a decision as to the 'justness' of the war, from my point view. And again, from my point of view, if the justness of the war isn't confirmed, I can't support dropping bombs that will kill people going about their everyday lives.

So the lack of honesty of the administration, for me, is a factor in not supporting the war.




---

-MHM, winner of the 2000 Throwdown in Christmastown.
Pool-Boy
Lap cheong



Since: 1.8.02
From: Huntington Beach, CA

Since last post: 2625 days
Last activity: 24 days


ICQ:
#7 Posted on
A good article I thought. To me, it really illustrates the problems I have with a great deal of the anti-war protestors. Good WILL come of this war. Saddaam IS a brutal dictator who oppresses, tortures, rapes, murders, and much worse- his own people.

Maybe you disagree with the reasons Bush is given. Maybe you do not buy into the weapons of mass destruction, the terrorist ties, the threats to our security- but there is a good reason for the war outside of that.

To oppose outsing Saddaam, for any reason, basically translates into supporting this brutal leader remaining in power. And I just have a tough time swallowing that anyone in this country, regardless of party, would support what this guy does to fellow human beings. It is just scary-


---
Still on the Shelf #2