Alessandro
Lap cheong




Since: 2.1.02
From: Worcester MA

Since last post: 77 days
Last activity: 1 day

#1 Posted on | Instant Rating: 3.04
... but I arrived home yesterday to find a copy of the Bud K Catalog (budk.com) waiting in my mailbox.

Having never heard of them, I had to peruse their website to find out that Bud K Worldwide, Inc is a "50,000 square foot facility ... situated on 10 acres in the community of Moultrie, Georgia", which offers a "product line [consisting] of thousands and thousands of swords, knives, medieval weaponry, fantasy collectibles, air guns, blow guns, stun guns, and much, much, more!"

Oh boy.

Looking through the catalog, it's quite the product line indeed ...




Let's start off with the tried and true samurai sword (with an inset picture of what I'm sure is an accurate portrayal of their typical customer)




Of course, if a samurai sword won't do, you could always pick up this beauty and pretend you're Ivy from the "Soul Calibur" series




A throwing hatchet could always come in handy (but no shipping to NY!)

Better yet, why not shop around for the knife enthusiast in your life? There's a wide selection to choose from ...




For the guy who likes motorcycles (The zinc aluminum handle is fashioned into a realistic cycle and goes one step further by offering a working LED light that is activated by the button located on the seat)




For the proud American who will "never forget" ...




For Nazis




For the special lady (or transvestite) in your life who likes to conceal sharp objects in her/his lipstick case




For a redneck who needs a toothpick, apparently ...




For Kano (I guess a lotta video-game enthusiasts shop with these people)




For fans of half-naked women

But enough of knives! Let's get into the heavy artillery ...




A crossbow (with corresponding catapult coming soon, I reckon)




A blowgun, "ideal for indoor shooting" ... wait, what?




A hand-grenade paperweight ... Heh, with what I've seen so far, I'm surprised they don't sell the real thing.




Oh shit




THIS. IS. SPARTAAAAAAAAA




Are lock picks like this even legal?




Hooray! More Nazi paraphenalia ... with the following disclaimer (in the catalog but not on the website): This firm holds no sympathetic regard toward Nazis, fascists, or other neo-political parties, past or present. This product is designed for historical purposes only.




Classy belt buckles




Why go with boring old "spray 'em in the face" mace ...




When you can go all medeival on their ass with the original?




"Historic spiked club" ... for the barbarian in you!




Be so hardcore, even your baseball cap is a deadly weapon!


Hey, you got your taser in my brass knuckles! No, you got your brass knuckles in my taser! Wait a minute ...


Man, I am really scared that these guys have my name and home address now ...




---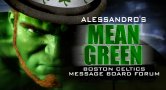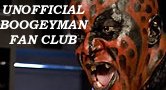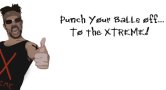 Promote this thread!
CRZ
Big Brother
Administrator



Since: 9.12.01
From: ミネアポリス

Since last post: 2 days
Last activity: 1 day


ICQ:
#2 Posted on | Instant Rating: 9.00
Originally posted by Alessandro

---



For the proud American who will "never forget" ...



---
OMG

And only $4.99? I TOTALLY WANT ONE.


---
9/24
(The W at Amazon)
samoflange
Lap cheong



Since: 22.2.04
From: Cambridge, MA

Since last post: 1710 days
Last activity: 1702 days

#3 Posted on | Instant Rating: 6.42
I have bought a few things from this place over the years. Beyond the medieval/fantasy stuff they have pretty good prices on rugged "outdoorsman" knives, machetes, and other things that are actually useful.

In college I bought some ninja throwing stars for the obvious reasons. We pretty much destroyed a fallen tree with them. Two are still lost in the woods of Potsdam, NY, just waiting for some unfortunate person to step or trip and fall on top of them.

I also bought 2 scimitars from Bud K because a) I went as Drizzt to a medieval-themed Halloween party in college (we had cases of Middle Ages beer (middleagesbrewing.com) and mead!) and b) they are freakin awesome.


---

Lloyd: When I met Mary, I got that old fashioned romantic feeling, where I'd do anything to bone her.
Harry: That's a special feeling.
DJ FrostyFreeze
Scrapple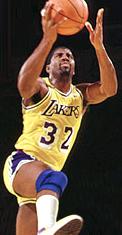 Since: 2.1.02
From: Hawthorne, CA

Since last post: 160 days
Last activity: 6 days

#4 Posted on | Instant Rating: 6.95
Some of those crazy knives are both hilarious and terrifying at the same time. I never understood the idea of buying a samurai sword. If you're not gonna use it, what do you do with it? Isnt that like buying an uzi, then only using it for decoration?


---

Cerebus
Scrapple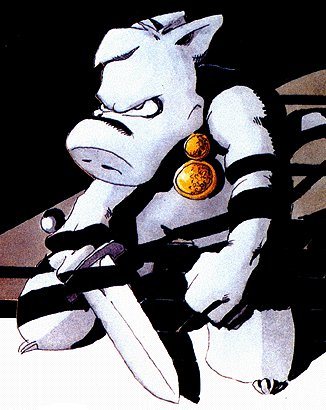 Since: 17.11.02

Since last post: 355 days
Last activity: 77 days

#5 Posted on | Instant Rating: 1.48
I knew dorks back in Florida who were in the SCA (sca.org), and bought stuff from here all the time.

Personally, I have a mace packed away somewhere... NOT the spray kind.

I've seen that assault rifle pellet gun at Walmart stores for $60, which is cheaper and scary.
Zeruel
Thirty Millionth Hit
Moderator



Since: 2.1.02
From: The Silver Spring in the Land of Mary.

Since last post: 401 days
Last activity: 343 days

#6 Posted on | Instant Rating: 4.05
Originally posted by Cerebus

---

I knew dorks back in Florida who were in the SCA (sca.org), and bought stuff from here all the time.

---


No comment.


---

I've seen that assault rifle pellet gun at Walmart stores for $60, which is cheaper and scary.

---


What is so scary about playing Airsoft? It's just paintball with smaller paintballs. They use 6mm pellets vs .68" (17 mm) paintballs and they strive for the mil-sim look.


---
-- 2006 Time magazine Person of the Year --


"Let me see if I can get inside his mouth." -- Michal Wilbon on PTI August 28, 2007
Oliver
Scrapple



Since: 20.6.02

Since last post: 1209 days
Last activity: 1203 days

#7 Posted on | Instant Rating: 4.28
Reminds me of some mail order place from years back called THE EDGE, where you could get anything from BB guns to obscene t-shirts to roses dipped in 14 carat gold.

With that said...do they ship to Canada? :P


---

I've seen 14 movies so far this year: Because I Said So - (2*); Borat - (5*); Children Of Men - (4*); Die Hard 4 - (5*); Evan Almighty - (3.5*); Fantastic Four 2 - (4.5*); Hairspray - (5*); Harry Potter 5 - (4*); Knocked Up - (4*); The Last Mimsy - (4*); Mr. Brooks - (4*); Shrek The Third - (3*); Spiderman 3 - (3.5*); Transformers - (2*)
MisterHenderson
Boerewors



Since: 3.5.06
From: New York

Since last post: 3169 days
Last activity: 3087 days

#8 Posted on | Instant Rating: 1.02
Did you happen to join an Angelina Jolie fansite?


---

Yeah, it should, but we don't live in Shouldland! Ah, Shouldland, where clean-cut kids cruise Shouldland Boulevard, and the Shouldland High football team gets their optimistic asses kicked by their crosstown rival, Reality Check Tech.
Lise
Mrs. Guru



Since: 11.12.01

Since last post: 985 days
Last activity: 757 days

#9 Posted on | Instant Rating: 9.04
ZOMG I can't believe I'm not getting this catalog and like 15 just like it. I must remedy this!


Oh and btw, out in our area "indoor shooting" is what happens in the winter when the traps aren't working. Someone at the hardware store told me about their first fixer upper, where they actually put removable wooden paneling on the walls so you could get into the walls at a moment's notice. She did warn me, that you should never use a .22 though because you can lose your main brown water pipe that way.