Matt Tracker
Scrapple




Since: 8.5.03
From: North Carolina

Since last post: 4 days
Last activity: 8 hours

#1 Posted on | Instant Rating: 6.71
DirecTV gave me two hours of the "do not call us, we know there's a problem" screen, and the local MyNetworkTV affiliate was kaputski. This feels like a double whammy. Not only was the show taped just an hour away (and I missed it), but the channel is down (and I missed it).

I read the results on www.wwe.com/shows/smackdown/results/12511890/ (WWE site), but it doesn't seem right to copy and paste them here.

Talk it up, people. I know now what happened. How did it play?




---

"To be the man, you gotta beat demands." -- The Lovely Mrs. Tracker
Promote this thread!
geemoney
Scrapple



Since: 26.1.03
From: Naples, FL

Since last post: 8 hours
Last activity: 1 hour

#2 Posted on | Instant Rating: 7.72
Here's my report from the Torch:

- WWE Open.

- Over clips of Rey Mysterio beating Batista last week, the voice-over man noted that Rey Mysterio would be calling out his Royal Rumble opponent, The Undertaker, tonight.

- Smackdown Open.

- Matt Striker and Todd Grisham intro'd the show, noting that John Morrison would have to face Drew McIntyre and Chris Jericho in a handicap match, per Smackdown Assistant GM Vickie Guerrero.

1 – BATISTA vs. FINLAY

Batista aggressively backed Finlay into the corner on a collar-and-elbow tie-up. Finlay landed some right hands and even a dropkick off the middle rope to get a two-count within the first minute. The announcers noted Finlay being on offense throughout the first minute or so. He kicked Batista outside the ring, where The Animal gained control of the match. Batista was gouging at the face of Finlay, earning him a disqualification from the referee.

WINNER: Finlay, via DQ, at 1:25. Not sure exactly what constituted the DQ, other than the over-aggressiveness of Batista. On replay, there was no five-count given to break, just the referee begging him to do so, and it occurred on the outside of the ring.

Batista continued his attack after the bell, throwing Finlay over the announce table, into the barricade, and slamming him back-first into the ring post. He also threw Finlay into the steel steps. Batista got the mic and said to imagine that onslaught times 29 at the Royal Rumble. He kicked Finlay at the mention of Shawn Michaels, Triple H and John Cena, showing what he'd do to them in the Rumble match. Batista promised to go to Wrestlemania and break The Undertaker's undefeated streak there.

- Tonight, Rey Mysterio calls out The Undertaker.

[Commercial Break]

- Grisham plugged WWE teaming up with AmeriCares to donate to Haiti Earthquake relief efforts.

- They showed a clip of Randy Orton and Rey Mysterio as the last two in the 2006 Royal Rumble match, with Mysterio picking up the win. Mysterio set a Royal Rumble record for endurance during that one.

- C.M. Punk and Luke Gallows entered the arena. They showed clips of Gallows and Punk beating Cryme Tyme last week to become #1 Contender's for the Unified Tag Team Championship. Punk and Gallows stayed on the ramp for this interview. Punk said he and Gallows would bring honor and respect back to the Unified Tag Titles, calling Michaels and Triple H "morally corrupt." I guess the match is next week on Smackdown. Punk said his Straight-Edge-ness would help him win the Royal Rumble match. He said he sees the fans for what they really are: cowards. He said this in a fan's face as he and Gallows made their way to the ring. He continued to rag on the fans, and they began to chant "you suck." Punk said he knows he's better than all of the fans, but that he can also save each and every one of them. He asked for a soul to be saved tonight. As Punk walked around ringside looking for someone, a woman ran up to him and tried to accost him, or so it seemed. Punk ran away and Gallows told security to do their job. Security started taking her up the ramp as Striker asked for the camera to be off her, as if this wasn't planned. She screamed, "I need you!" and Punk finally told security to stop. He said she needs him and told Gallows to bring her to him.

She again said she needs him and Punk said he can see a lifetime of suffering in her eyes. Serena was her name ( it was noted independent women's wrestler Serena Deeb, also known as Mia Mancini in FCW). He asked her if she was an addict. She said she is, but she really wants to change. She talked about her pill addiction and Punk told her she's among friends now. He said they're surrounded by fans with no self-respect or pride. Punk said he knows she has taken steps toward sobriety, but it's another thing to draw an "X" on your fist and pledge yourself to a Straight-Edge society. He asked her if she was ready to pledge allegiance to him. He told her to sit down in a chair Gallows had brought into the ring. He made her say the vow accepting Straight-Edge into her life and C.M. Punk as her savior. He asked if she was ready to show her devotion in actions and words. They brought out the razor to cut her hair, which reached probably mid-way down her back. The cutting is next.

[Commercial Break]

- Striker was talking in a quieted voice as Punk began shaving the hair of Serena. She was smiling pretty big as this was going on. Brave woman, and an interesting twist to the savior angle. I hope they're donating her hair to Locks of Love or something. She was pretty much bald by the end, as Punk kissed her on her head. He said that this can happen to any of the sheep out there. One more person who is better than the entire WWE Universe is how Punk introduced the newest member of the Straight-Edge society. Wow, they even gave a slow-mo replay to the head-shaving. Punk chuckled in an evil manner as Serena rested her head on Punk's chest. That's a winning image right there.

[Commercial Break]

2- DREW MCINTYRE & CHRIS JERICHO vs. JOHN MORRISON – HANDICAP MATCH

Pretty sad when Jericho is playing second-fiddle in an I.C. Championship feud. Next week, McIntyre puts his I.C. Title on the line in a no-DQ match against Morrison. They showed Jericho on the cover of Men's Fitness magazine. Before the bell rang to start the match, Teddy Long walked out. Long said Guerrero may be his consultant, she didn't consult with him before making the handicap match, so Long is turning it into a tag-team match. Morrison's partner: R-Truth. The match is next.

[Commercial Break]

2 – DREW MCINTYRE & CHRIS JERICHO vs. JOHN MORRISON & R-TRUTH

Bell rang as soon as the show came back from break. Striker set the stage for the no-DQ match next week by noting that McIntyre has been getting counted out and DQ'd in order to retain the title. Morrison and R-Truth did some teamwork to take out Mac and Jericho, including stereo nip-ups (kind-of). Jericho got back-dropped out of the ring and onto McIntyre. If they hadn't taken a break seconds ago, they'd be doing it here. Striker mentioned some of the greatest performers in the business have come from Charlotte as R-Truth has. No mention of Flair by name. Truth was knocked from the apron to the floor while Jericho worked over Morrison. McIntyre got a cheap shot in to take Morrison to the floor. The heels isolated Morrison and worked him over. Jericho went over to the commentators during the match and yelled at them, telling them to look at how McIntyre is owning Morrison and to tell us fans, "that's a champion right there!" Big boot by McIntyre knocked down Morrison and Jericho tagged in. Morrison fought back with a back-breaker and a leg-sweep. Tag to McIntyre, who stepped on and over Morrison to take out Truth on the apron before a tag could be made. Morrison was dragged back to the heel corner as they went to break.

[Commercial Break]

Back to the match with McIntyre working the arm of Morrison. McIntyre went for a pin, but Morrison kicked out at two. Jericho admonished the referee for the perceived slowness of his count. Jericho tagged in and jawed with Truth, who was on the apron. He was supremely confident after suplexing Morrison. Jericho taunted Morrison by kicking at him when he was down. The crowd's interest had waned, so Truth tried to get them back into the match. Morrison came off the top with a cross-body, then tried to go for a tag. Jericho caught him by the foot to stop him. He set him up for the Walls, but Morrison turned out of it. McIntyre tagged in, and he again stopped Morrison short of a tag. Snap suplex by McIntyre for two. Mac continued to punish Morrison, going so far as to step on his hand. Morrison countered a move into a DDT and both men were down. Both men made tags, and R-Truth was a man possessed. He hit his signature spots, ending with a bicycle kick for two. Pin was broken up by McIntyre, but Morrison kneed him in the face off the apron. Jericho tossed Morrison and Truth rolled Jericho up for two. Enziguiri by Jericho and the ref tried to get McIntyre out of the ring. That prevented the official from seeing Jericho pinning Truth. Morrison nailed Jericho in the face and Truth hit a weak-looking axe kick for the win.

WINNERS: Morrison and Truth, at 17:38. Despite getting the win, the heels got to look good since they were on offense 95% of the match.

- Our next Mysterio moment was from Wrestlemania, Kurt Angle vs. Randy Orton vs. Rey Mysterio to win the World Heavyweight Championship (though Angle was not shown). He calls out The Undertaker tonight.

[Commercial Break]

- The announcers plugged WWE.com

- Layla and Michelle McCool were in the ring. Looks like they had the ring ready for a party. McCool said she was supposed to have a championship match with Piggie James at the Rumble, but that's not happening. The good news is that as of tonight, James will be leaving the brand forever. Layla did her Porky Pig impersonation. This was a going-away party for Mickie. They had cake, chips and punch, balloons in the ring and on the table. Maria came out to interrupt the proceedings. She told the heels that they are annoying. Maria said the only thing those two are good at is torturing Mickie, and it ends tonight. Maria said they're the only two who should be leaving Smackdown. Maria said she doesn't care if they walk out or if they're carried out. McCool said it looked like Maria has been underfed lately, then made some jokes about Maria being on Celebrity Apprentice. Layla suggested that Maria should be happy that Mickie is out of the way because she'll be able to eat now. As the three of them trash talked in the ring, Mickie James walked out.

Mickie said she was getting sick and tired of McCool and Layla's mean girl crap. James said she had dealt with girls like them her entire life. She told them that deep down inside, they know they are nothing. She pitied them and said she is what a real woman looks like. Big crowd pop for that. James said that real women come in all packages. Mickie said she is proud to be the way God intended her and told them that their teasing and torturing will not affect her. Mickie said that should wouldn't be leaving the show, and only the WWE Universe will tell her when to step aside. Layla and McCool got a few more digs in at Mickie's weight, then James got a cheap plug in for "Are You Smarter Than a 5th Grader." She told Michelle that she'd be at the Rumble and it will be McCool who will be embarrassed. The faces attacked the heels, but the heels turned the tide. Beth Phoenix ran to the ring and seemed conflicted about who she wanted to attack. She pulled Maria off Layla and threw her shoulder first into the ring post, then went after Mickie James. It was a three-on-one attack at this point. McCool got the mic and told her it was feeding time. She took a handful of cake (and the pig that adorned it) and shoved it in Mickie's face. Michelle said she needed something to wash that down, and took the punch bowl, pouring its contents over Mickie's head. Grisham tried to get in a cute line about McCool spiking the punch, and Striker rightfully called him on it. They showed a replay of what just happened. I can't remember the last time a women's segment took up this much time or space in my report. Well done, with Mickie being able to defend herself on the mic, and the lines clearly drawn between heels and faces. Mickie noted the fans in the crowd to get them emotionally involved in it. Even Maria was awesome on the mic, something I did not expect. As uncomfortable as this feud has been to watch at times, I thought this segment was great.

[Commercial Break]

3 – CRYME TYME vs. MIKE KNOX & CHARLIE HAAS

The heels were already in the ring. Haas has a buzz cut now. A few seconds into the match, Kane's pyro went off and he came out. Kane took out JTG and Haas, then tossed Shad and Knox over the top rope. The ref called for the bell as soon as he came in contact with JTG, but the bell didn't ring.

WINNERS: No Contest, at :55. The announcers talked about this being Kane sending a message to everyone in the back about the Royal Rumble.

- They showed clips from last week's #1 Contender steel cage match. Still to come is Rey Mysterio calling out Undertaker.

[Commercial Break]

- Striker and Grisham talked on camera about the Royal Rumble card.

- The Great Khali and Matt Hardy came out for their tag match, which is next.

[Commercial Break]

4 – THE GREAT KHALI & MATT HARDY vs. THE HART DYNASTY

Natalya seemed to be making eyes at Khali before the match began. The Harts immediately went the double-teaming route on Hardy. Standing suplex by David Hart Smith for two. Matt fought out of a rest-hold and landed a Side Effect. With both men down, Tyson Kidd and Natalya had a pow-wow, then Natalya went over to distract Khali with her womanly charms. The Harts appeared to attempt to finish off Hardy, but Smith was shoved into Kidd and Hardy got an inside cradle for the win.

WINNERS: Khali and Hardy, at 2:20. At least we've got some established teams on the brand again. I'm guessing we haven't seen the last of these teams squaring off, as Natalya distracting Khali seemed to be setting up for a future show-down.

- Rey Mysterio was walking backstage. He's up next.

[Commercial Break]

- Rey Mysterio came out. He said that he has heard people questioning his sanity in calling out The Undertaker. He said that four years ago, he won his first and only World Championship. Taker is the only one standing between him and reliving that dream. Rey said he wanted to call out Taker to tell him that he's not afraid. They need to find something else for Taker opponents to do on the mic besides claim they're "not afraid." I feel like the last eight opponents of his have said this…can we move on to something different? It's like every time Taker has a match now, the announcers seem to say, "I've never seen The Undertaker manhandled this way!" Anyway, Taker responded to Rey's challenge and made his full entrance. Taker asked Rey if he was having second thoughts. Mysterio said he'd be lying if he said he wasn't, but he's going to stand his ground. Rey said he heard Michaels say on Monday that he'd win the Rumble and face Taker at Wrestlemania. He said Shawn may win the Rumble, but Taker won't be champion any longer. Mysterio said he'd conquer Undertaker and once again become champion. He said that at the Rumble, he'd defeat Taker. Taker said those were awful bold words, but then again, Mysterio has made a career out of doing the impossible. He said Rey needs to know that no one triumphs over the grave. Taker said he admires Rey's gallantry in seeking out the World Title, but in reality, he's digging his own grave. Taker told Rey that he'll suffer the same fate as everyone else who has tried to make a name for themselves at his expense. At the Rumble, Rey will Rest in Peace. According to the Dead Man anyway. His music hit and the lights dimmed as he started at Rey. As Taker walked the aisle to the back, Rey got on the mic and called out for him. Taker didn't turn around until the third call, when the music stopped. Mysterio said he is not like the rest. Then, Batista came from behind and attacked Rey. He gave him a spinebuster and a Batista Bomb as Taker slowly made his way back to the ring. Batista fled as soon as Undertaker stepped to the ringside area. The Animal left through the crowd as Taker stared him down. Once Batista was out of sight, Taker continued his walk up the ramp as Mysterio tried to gather himself in the ring. They closed out on Taker looking back at the ring and putting his fist up over his head.
It's False
Scrapple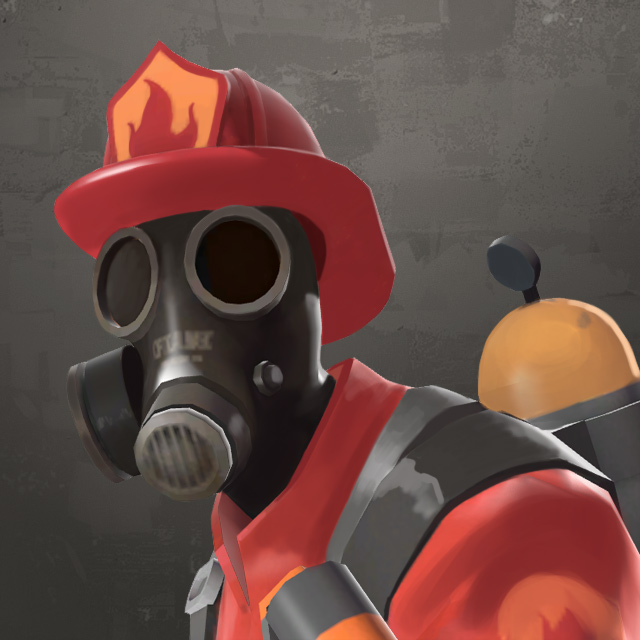 Since: 20.6.02
From: I am the Tag Team Champions!

Since last post: 265 days
Last activity: 60 days

#3 Posted on | Instant Rating: 4.28
Doesn't look like many people will be seeing it. The local MyNetwork affiliate is showing the Haiti fundraiser and no SmackDown replay is scheduled.


---

MacGruber! Making life-saving inventions out of household materials! MacGruber! Getting in and out of ultra-sticky situations! MacGruber! The guy's a freakin' genius! MACGRUBER!

Good luck getting that theme song out of your head
John Orquiola
Scrapple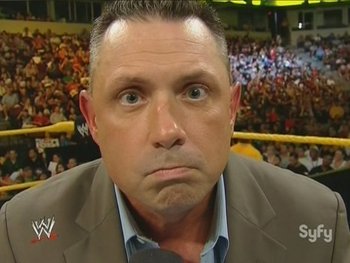 Since: 28.2.02
From: Boston

Since last post: 1627 days
Last activity: 1627 days

#4 Posted on | Instant Rating: 5.21
Serena getting her head shaved makes me wonder if a chrome dome is a requirement for joining the Straight Edge Society. Will Serena be forced to have a goatee like Luke Gallows? I like the head shaving juxtaposed against their leader CM Punk becoming hairier and more un-hygenic looking each week.

Charlie Haas made a random appearance and he looked pretty bald too. Might he be the next to join the Straight Edge Society?

I thought the show was pretty boring overall. The head shaving and the Divas segment were the most significant entertaining stuff. The rest of the show was place holding build for the Rumble.

Oh, Matt Hardy dancing to the ring with the Great Khali was pretty good. His demotions get more and more creative. Matt and Khali pretty much have the same kind of greasy, stringy black hair. Grisham let us know that Matt Hardy cuts his own hair. That explains a lot.


---

@BackoftheHead
www.backofthehead.com
Niki
Linguica



Since: 13.7.09
From: expat in The Hague, Netherlands

Since last post: 1780 days
Last activity: 1575 days

#5 Posted on
I ended up just watching it on justin.tv -- at least there were no commercials that way. Better than waiting for it to air at 11:35pm (NYC market).


CRZ
Big Brother
Administrator



Since: 9.12.01
From: ミネアポリス

Since last post: 2 days
Last activity: 1 day


ICQ:
#6 Posted on | Instant Rating: 8.98
It'll be on tv.wwe.com sooner or later.


---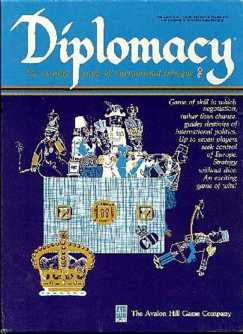 Zeruel
Thirty Millionth Hit
Moderator



Since: 2.1.02
From: The Silver Spring in the Land of Mary.

Since last post: 572 days
Last activity: 515 days

#7 Posted on | Instant Rating: 4.29
Originally posted by It's False

---

Doesn't look like many people will be seeing it. The local MyNetwork affiliate is showing the Haiti fundraiser and no SmackDown replay is scheduled.

---


The DC area one aired it at 10pm. Back in the day when college basketball kept bumping it, they'd just air it over the weekend, usually on Saturday afternoon. Hopefully your channel will do the same.


---
-- 2006 Time magazine Person of the Year --


-- July 2009 Ordained Reverend --
Oliver
Scrapple



Since: 20.6.02

Since last post: 1381 days
Last activity: 1375 days

#8 Posted on | Instant Rating: 3.22
The MacIntyre/Jericho vs. R=Truth/Morrison match had more wrestling than the entire two hours of Impact yesterday.


---

Tensou Sentai Goseiger!
dwaters
Bierwurst



Since: 16.10.02
From: Connecticut

Since last post: 8 days
Last activity: 8 days

#9 Posted on | Instant Rating: 3.44
It's pretty hard to get excited for a Mysterio/Undertaker match when the guy barely comes up to UT's waist.

Undertaker has come such a long way promo-wise, especially since he was basically mute his first two or three years here.

I hope Serena was well compensated for agreeing to have her head shaved. Now that is commitment. She even looked kinda cute bald.


Chumpstain
Bockwurst



Since: 21.1.02
From: Canada

Since last post: 271 days
Last activity: 9 hours

#10 Posted on
I'm still waiting for one of these new Straight Edge converts to stick around as a permanent character. Given Serena's enthusiasm to be converted, and knowing that she's a wrestler from developmental, I wouldn't be too surprised if she's one to stick around on the main roster. Punk having a valet who can dabble in the women's matches from time to time wouldn't be a bad thing. A visible growing entourage would help establish the point of his converts, and make him seem like more of a threat, rather than just having one and done appearances each week. Good cultists would follow their leaders from city to city, wouldn't they?
CruelAngel777
Sujuk



Since: 7.4.02

Since last post: 857 days
Last activity: 840 days

#11 Posted on | Instant Rating: 2.37
Taker vs Mysterio should be really good seeing as how you have two veterans. With Mysterio's lucha-libre style we could be looking at a match as awesome as HBK vs Taker from Wrestlemania. The ending may be messed up as I predict a sports entertainment finish involving Batista unfortunately, wrong thread for predictions though.

Great camera work on Batista when he hit that spear on Finlay on the outside. I felt like I was in a third person video game.

Goddammit I love Cm Punk's cult-like Straight Edge Televangelist gimmick. I knew the WWE would have him visit his indie heel gimmick, but creative and Punk really evolved what should have gotten old months ago.

Best Diva segment I can remember seeing in a long time. After seeing Mickie doused in kool-aid and crying I kinda wanna see her kill Team Laycool now. I also want some Kool-aid.
BigDaddyLoco
Scrapple



Since: 2.1.02

Since last post: 25 days
Last activity: 24 days

#12 Posted on | Instant Rating: 3.39
Cm Punk's got the Tyler Durden thing working for him pretty well.

This is the first time I have seen the Mickie James feud. She looks better than I remember her looking so the angle is pretty dumb. I've never been a fan of the fat chick angle.

How did Khali and Hardy become a team? Was there an angle or are they just a team now?


Hokienautic
Lap cheong



Since: 2.1.02
From: Blacksburg VA

Since last post: 39 days
Last activity: 3 hours

#13 Posted on | Instant Rating: 2.69
Originally posted by CruelAngel777

---

The ending may be messed up as I predict a sports entertainment finish involving Batista unfortunately, wrong thread for predictions though.

---


I was actually thinking we might see a sports entertainment finish involving Michaels. If HBK costs Taker the title, then Taker would want revenge -- and HBK could say "Wrestlemania or nothing" for a match.
Chumpstain
Bockwurst



Since: 21.1.02
From: Canada

Since last post: 271 days
Last activity: 9 hours

#14 Posted on
Originally posted by BigDaddyLoco

---

Hardy become a team? Was there an angle or are they just a team now?

---


They're basically just a team now. Last week there was a 4 way match for the #1 Contendership for the Tag Titles. Khali and Hardy were one of the teams. The announce crew explained that Khali had needed a partner to participate, and he picked Matt Hardy because Hardy was an experienced tag team veteran. That's all the backstory that was provided.
thecubsfan
Scrapple
Moderator



Since: 10.12.01
From: Aurora, IL

Since last post: 29 days
Last activity: 1 day

#15 Posted on | Instant Rating: 10.00
Originally posted by Hokienautic

---

Originally posted by CruelAngel777

---

The ending may be messed up as I predict a sports entertainment finish involving Batista unfortunately, wrong thread for predictions though.

---



I was actually thinking we might see a sports entertainment finish involving Michaels. If HBK costs Taker the title, then Taker would want revenge -- and HBK could say "Wrestlemania or nothing" for a match.

---


This is kinda what I'm thinking too. Maybe it'll be a combo - Batista and HBK both getting involved. HBK sort of costs Rey the match, leading to Batista/UT and Rey/HBK at No Way Out.


---

thecubsfan.com - luchablog
Peter The Hegemon
Lap cheong



Since: 11.2.03
From: Hackettstown, NJ

Since last post: 32 days
Last activity: 4 days

#16 Posted on | Instant Rating: 7.03
Originally posted by thecubsfan

---


This is kinda what I'm thinking too. Maybe it'll be a combo - Batista and HBK both getting involved. HBK sort of costs Rey the match, leading to Batista/UT and Rey/HBK at No Way Out.

---


Er, at least one of those people is going to be in the Smackdown Elimination Chamber match, no?
thecubsfan
Scrapple
Moderator



Since: 10.12.01
From: Aurora, IL

Since last post: 29 days
Last activity: 1 day

#17 Posted on | Instant Rating: 10.00
Maybe they'll decide to run only one Elimination Chamber?

Or...

HBK/Rey for WM Title Shot
Batista/Taker/Jericho/Edge/two other people for SD Title


---

thecubsfan.com - luchablog