cfgb
Bierwurst



Since: 2.1.02
From: Ottawa, Ontario

Since last post: 279 days
Last activity: 9 hours

#1 Posted on | Instant Rating: 7.02
A blindside can often be the end of innocence. To be truly blindsided, you'll have had to place your entire belief system behind an idea in which the opposite is simply unconscionable. Perhaps it's losing your first sweetheart. The signs of despair may have been present; subtle or not so subtle hints your partner is no longer happy. But still, we look for reasons to believe it's not over. Clinging to hope that what was once real irrefutable – that change is simply not possible.

It may be difficult for a modern fan to imagine; but when Hulk Hogan dropped his leg on Randy Savage at Bash at the Beach 1996, he blindsided an entire legion of blind Hulkamaniacs who firmly believed that he would always be saying his prayers and taking his vitamins. How could they believe anything else? From the minute he won the World Title from the Iron Shiek in January of 1984, he had been the flag-bearer of a time when American needed a hero. He was all American, helping us through the Cold War with Russia, and doing his best to single-handedly end the conflict in Iraq by defeating that traitorous Sergeant Slaughter.

Nay-sayers had spoken their peace about him. He was selfish, a politician, a glory-hog, he couldn't wrestle, he couldn't act, he needed to retire. Loyalists defended him fiercely. We ignored his blemishes, like the tantrum he threw at the 1992 Royal Rumble, the fact he couldn't get through an entire match without cheating in some way, and even Mr. Nanny. There was no grey area, if Hogan did it, he did it for the greater good.

And then he told his fans to stick it. Our hero was dead. We all grew up a little. We all got a little jaded.

Since 1996, no hero has been embraced in quite the way Hogan was. We went in with caution; knowing that in this scripted, unreal world, the day would inevitably come when they would turn on us. The writers have tried and tried to recapture the magic of the New World Order's birth, with turns ranging from well-orchestrated; like The Rock becoming Vince McMahon's corporate champion, to the utterly ridiculous; like Goldberg turning on WCW to prove they could do something Vince McMahon couldn't stop. Even Steve Austin turned his back in a move so transparently desperate and hokey, that it took 6 months for the writers to give up and turn him back. Still, it was 5 months longer than Sting got.

The fact is, once Hulk Hogan crossed that bridge, he tossed a barrel of gasoline on it and lit a match, ensuring no wrestler would ever be able to walk in the shoes of an undyingly beloved and 100% trustworthy role model ever again. It was so perfectly deceptive, a desperate ploy by a former God, caught in a middle-aged crisis. There was no Twitter or Facebook to concoct paranoid ideas of impossible scenarios. Hulk Hogan just was. There was nothing else he could be. Or so we thought.

I have read people clamour for John Cena's inevitable turn, comparing its impact to the earthquake that was Hulk Hogan. Wrong. The only reason the inevitable is inevitable, is because of Hulk Hogan.


---
The Shooting Star Press blog
Promote this thread!
BigDaddyLoco
Scrapple



Since: 2.1.02

Since last post: 7 days
Last activity: 4 days

#2 Posted on | Instant Rating: 4.81
Andre the Giant's turn was pretty close which gave us WrestleMania 3 and probably more main stream coverage, but yeah it would be hard to do today since turns are more common and expected.

(edited by BigDaddyLoco on 28.7.13 2254)
It's False
Scrapple



Since: 20.6.02
From: I am the Tag Team Champions!

Since last post: 96 days
Last activity: 33 days

#3 Posted on | Instant Rating: 6.38
The dynamic was just right, given the company invasion angle and the competition involved. And it's absolutely something that can only be pulled off ONCE. Notice that the WWF tried to replicate this dynamic with "Stone Cold" Steve Austin and having him join the WCW/ECW Alliance and it failed miserably.

That's not to say that John Cena's eventual heel turn can't do great business, but it'll never make the same waves that Hogan's did. However, that same clamoring for a hero will be there and there won't be a shortage of candidates, between CM Punk, Daniel Bryan, and Sheamus all vying to be the company's top babyface.

(deleted by thecubsfan on 28.7.13 2056)

(resurrected by thecubsfan on 28.7.13 2057)


---
Big Bad
Scrapple



Since: 4.1.02
From: Dorchester, Ontario

Since last post: 6 days
Last activity: 3 days

#4 Posted on | Instant Rating: 5.72
Hogan's turn was the perfect storm of circumstance is that he was still the childhood hero, superman, leader of the Hulkamaniacs...but also a character who was so stale that the audience was itching for a change. They were given that change in a manner they didn't expect; Hogan wasn't just a different character, he was a 180-degree turn into a hated villain.

Nothing is replicable today. Perhaps the closest would be if WWE tried to turn the Undertaker. Say, Daniel Bryan (the only universally-loved face I could think of) is lined up to challenge him at WM30 and, instead of just promising a threat, Undertaker proclaims him 'not worthy' and then attacks him in an attempt to injure. Suddenly the Streak goes from being a valiant and legendary record to "an evil entity's hold over the WWE Universe" (as Michael Cole would phrase it.) Suddenly Bryan has the task of not only winning a match, but 'banishing' Undertaker and saving WWE from him once and for all. Yet all this still wouldn't quite work since at WM30, you'd still have fans cheering for Undertaker.


---

"It breaks your heart. It is designed to break your heart. The game begins in the spring, when everything else begins again, and it blossoms in the summer, filling the afternoons and evenings, and then as soon as the chill rains come, it stops and leaves you to face the fall alone." --- Bart Giamatti, on baseball
Lexus
Andouille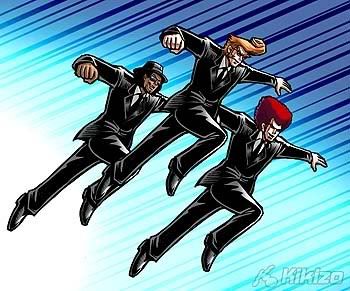 Since: 2.1.02
From: Stafford, VA

Since last post: 3 days
Last activity: 18 hours

#5 Posted on | Instant Rating: 5.71
If and when they turn Cena it could be potentially huge, though nowhere in the league of the Hogan turn. Say it doesn't happen until 2020, or 2021. Given the clamoring for the Cena turn we get every six months or so in waves it almost seems, waiting that long to do it could work, but still, probably won't be as shattering as Hogan.

It's almost impossible to turn Taker at this point.

You can't rightly try to turn Bryan; that's what started his whole EVERYTHING so far, the heel that was just too loveable.

I suppose if you wanted to really surprise everybody you'd turn Brock on Heyman and promptly have him demolish Ryback in one night, but you'd kind of need Brock around more than once a month or two for it to really sink in.


---

"Laugh and the world laughs with you. Frown and the world laughs at you."
-Me.
lotjx
Scrapple



Since: 5.9.08

Since last post: 4 days
Last activity: 4 days

#6 Posted on | Instant Rating: 1.12
The reason that Cena's heel turn if he ever turns not having the same impact as Hogan's turn is due to the fans wanting it so bad. When WCW fans booed Hogan, I would dare say it was a minority, not the majority. For Cena depending on the city, he is booed by the majority. Another problem is WWE has zero faith in anyone other than Cena that isn'ta McMahon. There are too many bland babyfaces on the roster minus Punk and Bryan. Even then, you have to figure Punk won't be around long after his current contract. Bryan is also unknown factor for the WWE, he is hot now, but so was Ryder. So, who knows how WWE is going to use him at SummerSlam and afterwards. They have a shitty record at SummerSlam of late.

The other thing going for Hogan's turn was the shades of grey around the NWO. WCW did a masterful job of making you wonder how real was Nash and Scott taking over WCW. To some extent they did take over in real life with Nash booking and Scott's contract making him as well as Hogan's contract making them virtually untouchable. You also had the big two slugging it out over free agents. You are not going to get that today. HHH even said there is no one in TNA they want.

Hogan was also amazing on the mic during this time. He just cut into people and again, its the shades of grey thing with how much was he saying was true. He pointed out if it wasn't for him there would be no Nitro which is sorta true. That WCW lacked star power which was sorta true, but not really. Even though, he was clearly not the wrestler he was in the 80s, his mic work was tremendous and that is why he is a first ballot HOF.

(edited by lotjx on 29.7.13 0722)

(edited by lotjx on 29.7.13 0723)
---

The Wee Baby Sheamus.Twitter: @realjoecarfley its a bit more toned down there. A bit.
ekedolphin
Scrapple



Since: 12.1.02
From: Indianapolis, IN; now residing in Suffolk, VA

Since last post: 14 days
Last activity: 1 day

#7 Posted on | Instant Rating: 3.22
Absolutely everyone in the building (well, besides Bobby Heenan) expected that when Hulk Hogan came out that night, he was going to right the wrongs; he was going to show Hall and Nash what happened when you called out WCW's best.
By dropping that leg, he changed
everything.
Everything. Suddenly, absolutely anything could happen, and because fans expected everything, they weren't surprised by anything. At least, not to the extent that Hogan shocked the world.
Hulk Hogan was taking a tremendous personal risk when he agreed to become the third member of the nWo. He was the most beloved icon in professional wrestling. He'd made millions of dollars. He visited dying kids in children's hospitals. And despite his well-deserved reputation of being a politician, he'd have to be a heartless bastard indeed not to take a measure of personal satisfaction in seeing the smile on kids' faces when he gave them personal attention-- be it a simple hand-slap on the way to the ring, an autograph signing, a Make-a-Wish Foundation visit, or what have you.
He was putting
all
of that on the line. And WCW was also throwing every last chip on the table and hoping that Hogan's turn, and what they did with it, would be the catalyst for an extended period of dominance over the WWF.
It could have gone horribly wrong. But it was so masterfully done.
Unfortunately, WCW ultimately failed to remember that
eventually,
the bad guys have to lose, and Starrcade '97 should have been the ultimate "comeuppance" show for the nWo. Hogan should have lost the belt to Sting cleanly, Zybysko should have defeated Bischoff cleanly, and so on. Instead, every WCW win at that event was mired in controversy, and that was a critical turning point.
(edited by ekedolphin on 29.7.13 1427)
---
"I'm sorry, I'm not much of a hugger."
"Not yet you're not."
--Randy Orton and Daniel Bryan, SmackDown 1/18/13
Certified RFMC Member-- Ask To See My Credentials!
Co-Winner of Time's Person of the Year Award, 2006