Rogo
Chaurice



Since: 16.4.03
From: Toledo, OH

Since last post: 5514 days
Last activity: 5514 days

#1 Posted on
Just curious here...what is the earliest moment you can remember from watching wrestling. And after that, what is the angle or whatever that got you hooked on watching guys pretend to fight?

For me, my earliest memory was coming across an old WWF show with Andre The Giant and SD Jones going against John Studd and Ken Patera. This is the match that had Andre get his afro cut off by the heels.

But even though after that I watched the shows on and off for a while, what really hooked me was Roddy Piper's face turn and when he destroyed Adrian Adonis' Flower Shop back in '87 leading up to Wrestlemania III. After that, Piper was my favorite wrestler and I've been watching every week ever since.
Promote this thread!
gargs
Goetta



Since: 27.8.02
From: The OC

Since last post: 5279 days
Last activity: 4913 days

#2 Posted on
I started watching just prior to Hogan beating Iron Sheik for the WWF title. I don't remember the year though...82 or 83 maybe.


---

AY STEVE !!

"I learned a lot of cool martial arts moves doing Tae Bo, but the problem is I need music to fight."
- Heath Hyche
uberlou
Merguez



Since: 26.3.03
From: Glendale, Cali

Since last post: 2953 days
Last activity: 2724 days

#3 Posted on
I really can't recall what got me hooked, but the earlier wrestling memory that comes to mind is getting my first WWF magazine. I even remember this was October or November '89. Kerry Von Erich was on the cover and holding the IC title. I remember marking hard for the Texas Tornado back in the day. His feud with Hennig was just...wow. I also got my first Apter mag that year.

I discovered NWA/WCW at the same time and remember watching the Starcade PPV with the Black Scorpion revealing himself as Ric Flair and all. For long time wrestling fans at that time, it might've been a let down, but I was 4 or 5 and had only been watching wrestling for about a year and I was shocked.

I don't know why, I have more memories of watching WCW than WWF, even going as far as *trying* to wake up at 6am (PST) to watch Worldwide or whatever their Saturday morning show was at that time.



---
Shem the Penman
Toulouse



Since: 16.1.02
From: The Off-Center of the Universe (aka Philadelphia)

Since last post: 1599 days
Last activity: 1398 days

#4 Posted on
I'm a fairly recent convert. Back in early '99 I was flipping around looking for something to watch until the Simpsons came on, and I stumbled across Heat. It interested me enough that I watched Raw the next night (it was the "flaming teddy bear" one, February 22, if you're curious), and then the next week, and I just kept watching after that.


---

"next to of course god america i
love you land of the pilgrims' and so forth oh
say can you see by the dawn's early my
country tis of centuries come and go
and are no more what of it we should worry
in every language even deafanddumb
thy sons acclaim your glorious name by gorry
by jingo by gee by gosh by gum
why talk of beauty what could be more beaut-
iful than these heroic happy dead
who rushed like lions to the roaring slaughter
they did not stop to think they died instead
then shall the voice of liberty be mute?"

He spoke. And drank rapidly a glass of water
CANADIAN BULLDOG
Andouille



Since: 5.3.03
From: TORONTO

Since last post: 1881 days
Last activity: 1880 days


ICQ:
#5 Posted on
Shortly after WrestleMania in 85, I was at home with chicken pox. Remember seeing on a tiny black and white TV (gawd, this makes me sound old) one of the WWF syndicated shows hosted by Mean Gene. He was saying something about reading fan letters on the air, provided they were typewritten. The one match I saw was a jobber vs (I'm 99 percent sure) Adrian Adonis, pre Adorable Adrian days. Adonis won by countout when the jobber just up and left the ring.

No idea why I started it following it from that point, but I haven't given up on it since...


---

"The Rock also knows damn well, what in recent years the WCW Title has come to... Diamond Dallas Page? Booker T? The guy from Scream 2, the dog from Married with Children, the maid from the Jeffersons! Shane McMahon, this title is just like your sister, everybody gets a turn!"
UJM
Cotto



Since: 26.7.02
From: Sioux Falls, SD

Since last post: 5486 days
Last activity: 5320 days

#6 Posted on
My first wrestling memory was going to an old AWA (I believe) house show at the City Auditorium in Minot, North Dakota. I can remember seeing Baron Von Rashke and that dreaded Claw, and I think Ivan Putsky put on a strongman exhibition by having someone smash a cinderblock on his chest/belly with a sledgehammer before he decimated his opponent. I was maybe 6 at the time, and those are the only two things from that show that really stick in my mind.

On TV, I can remember watching WWF from the Hogan/Shiek period, and on and off after that. Also saw a fair amount of (was it GWF or USWA or both) on ESPN back around that general time, and of course plenty of NWA shows on TV as well once Turner picked them up on TBS. I remember catching one or two really really early ECW shows on late night TV. I started watching on an every week basis shortly before Hall and Nash invaded WCW. I tried getting into the WWF product at that time, but Vince really lost me during "The Doink Years", and I didn't return to WWF regularly until Austin started making his impact. (At that time, I was an admitted WCW purist, and can remember thinking the DX Invasion of WCW in Atlanta came off to me as a horribly desparate cry for attention on WWF's part. On the other hand, I'm one of the few it seems that really enjoyed the whole Midnight Rider episode, so that tells you where I'm at.
) It really killed me to watch WCW die a slow, ugly death (and wow it was UGLY!). Thank God the WWF product had become interesting again.




---

Jack

"Why Johnny Ringo, you look like someone just walked over your grave."
Notorious F.A.B.
Pepperoni



Since: 4.2.02
From: Dudleyville's Gay Ghetto

Since last post: 5362 days
Last activity: 5348 days

#7 Posted on
The first time I saw wrestling the original Midnight Express were cutting a promo on someone. I have no idea who. Then there was some sort of parking lot attack or something. This would be '82 or so. Even then I remember thinking "What the fuck ever". Actually no, I was seven and a little scared. Were there back stage attacks in all sports?

The first angle that really got me involved was George The Animal Steele falling in love with Ms. Elizabeth. Remember when he kidnapped her? I bet he just tried on her clothes.


---

It's just you against the group mind.
ladygypsy
Braunschweiger



Since: 24.6.02
From: South Jersey

Since last post: 3087 days
Last activity: 3087 days

#8 Posted on
It had to be 20 or so years ago...my brother was 3 or 4. I was 10 or 11.

Because my brother was at a super-impressionable age (I think that the WWF replaced the Smurfs in his world) everything in our house was WWF. We watched every show broadcast, PLUS the Hulk Hogan Rock N Wrestling cartoon. He had all of the little WWF wrestling figures (I recall the coloring rubbing off of their bodies from all of the abuse we put them through), the ring, the Thumbwrestlers, the Hulk Hogan pillow doll, a T-shirt, and I vaguely recall vitamins.

I got hooked into the whole Hogan/Piper feud. I loved Piper's Pit. To me, though, King Kong Bundy was the ultimate. I can recall him growling for a five-count like it was yesterday. I mean, can you imagine? Bundy being SO devastating that he pins people for FIVE counts instead of three? He was a monster!

I remember my brother and I PLEADING with our Dad to buy the first Wrestlemania. He agreed quickly, because he and my mom watched as well.

I'm pretty sure I would have become a TOTAL girly-girl and grown out of the WWF had not Shawn Michaels arrived about the time my hormones started kicking in.

Over the years I've been VERY into Pro Wrestling, and not-so-much into Pro Wrestling. (Currently I'm in the not-so-much phase) But I still watch the monthly PPVs with my brother, our mom, and now my husband as well.


---
**STILL mad that Steph McMahon is back on TV -- she was supposed to have been banned forever! **
AWArulz
Scrapple



Since: 28.1.02
From: Louisville, KY

Since last post: 12 days
Last activity: 15 hours

#9 Posted on
My Grandad took me to a Bob Luce Promoted show at either the Hammond Civic center or the Gary Armory and Dick the Bruiser and The Crusher took on Wilbur Snyder and Bobo Brazil. Other great guys like Yukon Moose Cholak and the aforementioned Baron Von Raske were on the card and I had an awesome time. I found out there was a Satuday morning TV show and switched from whatever cartoon I was watching to that and was hooked.

Got out of it for awhile, then got hooked back in when Hogan got back in (Went to a closed circuit TV broadcast of WM) and have pretty much stayed interested since then. Switched to WCW when Hogan and Savage were gone from the WWF and watched that through to the end and switched back to WWF (since there's effectively nothing else).




---

We'll be back as soon as order is restored.....
InVerse
Boudin blanc



Since: 26.8.02

Since last post: 2 days
Last activity: 6 hours

#10 Posted on
I was flipping channels on our 13" black & white TV and happened across NWA Central States. The only thing I can remember is Bruiser Brody scaring the crap out of me. I think I was around 7 years old at the time. Soon after that, I came across the NWA shows on TBS and the WWF shows on (I assume) USA. What truly hooked me once and for all was watching Bruiser Brody and Abdullah the Butcher brawl about 15' from me on Christmas Eve when I was (I think) 8 years old.
NEO
Salami



Since: 15.1.02
From: Texas

Since last post: 5175 days
Last activity: 5175 days

#11 Posted on
My 1st memory would have to be watching a Tony Atlas workout vignette. Dreaming to one day be like him.

The most memorable was the 4 Horsemen parking lot beat down on Dusty Rhodes. And Dusty coming back with this special boot. I remember thinking about how low they had to bend down so that Dusty could kick 'em.

I think it was later on but I remember the Col. DeBeers "paint him white" angle. Don't remember the other guy's name. BTW can someone tell me who won that match anyway?


---

"NOW YOU GET YOUR WHININ ASS OUTTA HERE!!" Sid Vicious after slapping Bret Hart
A-MOL
Frankfurter



Since: 26.6.02
From: York, England

Since last post: 5209 days
Last activity: 5151 days

#12 Posted on
I started by half-watching UK wrestling on ITV's World of Sport. It had got really bad at that stage, with Big Daddy waddling about, beating everyone with a splash while looking like Anna Nicole Smith in a brown leotard. Then, Sky TV happened. Sattelite TV had just taken off (arf!) and I went round to a friends house to see the possibilties of a world with more than 4 TV channels. We started watching the WWF, which looked 1000x cooler than the British version. It was brighter, faster, funnier and some of the participants looked like they trained, not just got in the ring after a few bitters down the Working Mens Club. Then, towards the end of the show:

"On his way to the ring, from LEEDS, ENGLAND..."

Wow. I'm from Leeds, England!! Just like this guy, "The British Bulldog". So, after 5 minutes of Davey throwing his opponent around the ring, I was hooked.


---

...full of energy. Multi-orgasmic, if you will, in a cosmic sort of way."
Vega14k
Cotechino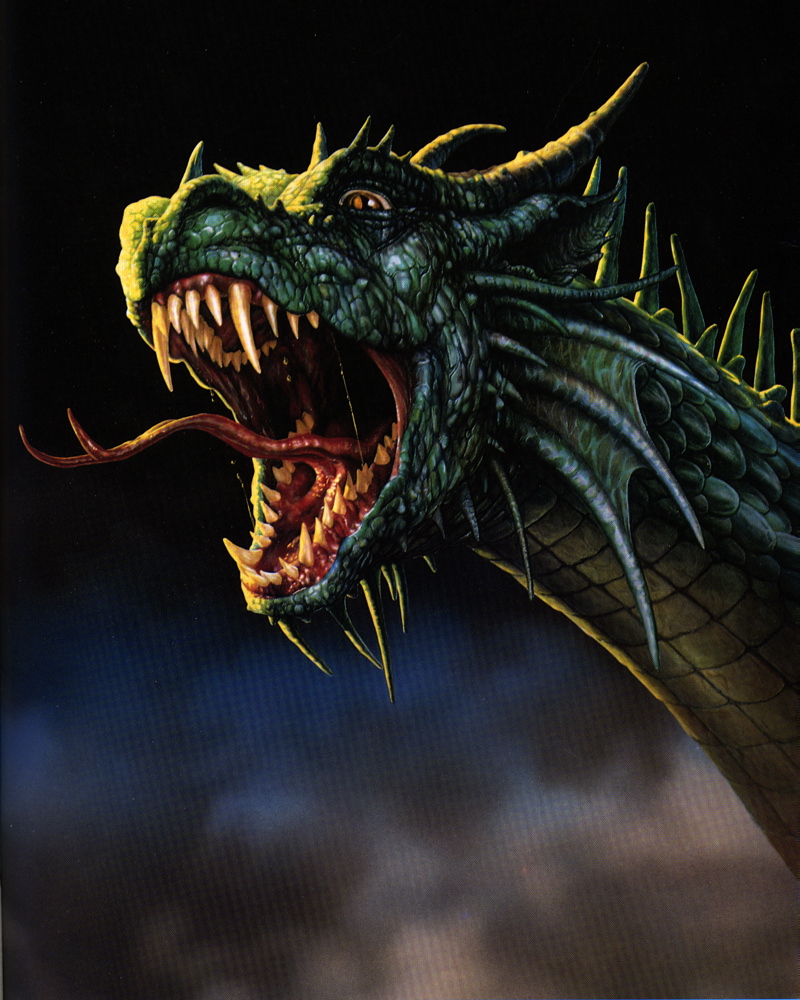 Since: 10.5.03

Since last post: 5499 days
Last activity: 5286 days

#13 Posted on
I started watching at my best friend's house a couple of weeks before WM VIII. Her family was really big into wrestling, so we all went to a WM party at her relatives house and I saw my first PPV - WM VIII. After seeing Piper/Hart for the IC belt I was hooked. Then, of course, there was Flair/Macho for the world title, which made me a pro wrestling addict for life!


---

The "God/heavy rock" riddle for the new millenium: Could HHH bury himself so badly that even HHH couldn't recover?
Ringmistress
Lap cheong



Since: 15.1.02
From: Philly

Since last post: 4011 days
Last activity: 4010 days

#14 Posted on
I know I really got into it as the Rock and Wrestling era picked up, but I can't remember the exact day. I told the story before, I was stuck watching with all my brothers when my big sister wouldn't let me watch Smurfs in her room, the habit's been there ever since. The reason I stayed this long, I'm sure you already know. The guys get hotter every year!

Ringmistress


---

?!
SchippeWreck
Banger



Since: 26.3.03
From: Glendale, CA

Since last post: 392 days
Last activity: 77 days

#15 Posted on
My first introduction was probably "Hulk Hogan's Rock 'n Wrestling" on CBS Saturday morning. I liked the cartoon, but it didn't really get me into wrestling. I actually have my mom to thank for getting me into it. In 1987, she wanted to be a wrestler for her office Halloween party. She bought a copy of PWI to use as a reference for her costume. That magazine (DiBiase on the cover) was where I first found out that there was wrestling outside of the WWF. From there I started checking out SNME's on a semi-regular basis. (Up until this point I was such a big SNL fan that I got irritated when SNME would air in its place!)

The angle that hooked me for good, though, was the explosion of the Mega-Powers. I vividly remember the tag match against the Twin Towers that led to the breakup. I haven't stopped watching since (save for a few times I didn't have cable and missed a few Raws and Nitros). 1989 was also the year I found NWA TV shows. I remember how cool the promos were for the building of the Halloween Havoc cage!


---
"And you've been so busy lately, that you haven't found the time,
To open up your mind,
And watch the world spinning, gently out of time."
OlFuzzyBastard
Knackwurst



Since: 28.4.02
From: Pittsburgh, PA

Since last post: 400 days
Last activity: 377 days

#16 Posted on
When I was about six years old (1986), my parents thought I was a big wrestling fan. All my friends were into it, but I was much more interested in Masters of the Universe and Star Wars myself. My father watched it from time to time (still does, actually), but I never really cared too much myself.

Still, my folks didn't know that and ordered Wrestlemania 2. They told me Mr. T and William "The Refridgerator" Perry were going to be on, so I watched it. From that one show, I became hooked. George Steele was the weirdest guy I ever saw. Andre the Giant was the biggest guy I ever saw. Roddy Piper was so funny and, oh my god, did that guy just put a SNAKE on his opponent? (And then, in the moment that probably solidified my status as a six-year-old wrestling fan - the guy THREW UP~!)

By the time the show ended, and Hulk Hogan (probably the only wrester I had ever heard of) was fighting a mountain of a man named King Kong Bundy inside a huge blue cage, I was hooked and have watched every week since then.


---

CHRISTIAN, n.
1. One who believes that the New Testament is a divinely inspired book admirably suited to the spiritual needs of his neighbor.
2. One who follows the teachings of Christ in so far as they are not inconsistent with a life of sin.
3. That guy what used to team with Edge.
krakken2000
Kishke



Since: 31.10.02
From: seattle

Since last post: 3336 days
Last activity: 3063 days

#17 Posted on | Instant Rating: 4.36
Growing up in the "hicks" we only picked up two channels. On saturdays after cartoons ended "Big Time Wrestling" Don Owens Portland promotion would come on.

I was instantly hooked.

My first live event was cemented the love, my parents took me to see a Roddy Piper match at the local high school gymnasium. All I really remember is Piper bleeding all over the place and then playing his bagpipes.

it wasn't until years later I even realized there were other promotions (circa 1985, Wrestlemania).


---

Flaming Box of Stuff returns to Seattle! Friday and Saturday nights at 11pm at the Northwest Actor's Studio (1100 East Pike, Capitol Hill) April 18 through May 3.

visit www.flamingboxofstuff.com for more info.
darkmatcher
Bockwurst



Since: 12.2.03
From: New York, USA

Since last post: 4012 days
Last activity: 3087 days

#18 Posted on
I'm regrettably kind of a bandwagon fan. My little brother became a fan in '97, and he wouldn't get off me until I watched a WWF show with him. I expected to hate it...but here I am today. I'm a MUCH bigger fan than my brother(who was mostly a trend fan as it was revealed)ever was.

That was about summer 1998 when I watched that first show, and by spring '99 I was following regularly(ie 'hooked'). The Austin-McMahon stuff had me intrigued, before I started picking favorites of my own.


---

fear hamburglar...
OndaGrande
Boudin rouge



Since: 1.5.03
From: California, Home of THE LAKERS!

Since last post: 555 days
Last activity: 119 days

#19 Posted on
AHOY MATES!back in the late 70's some show (it might have been wide world of sports, or something similar) showed Gorilla Monsoon airplane spin Muhammad Ali. I started reading the magazines at the drug store and watching Lucha Libre on Channel 12 out of Tijuana (I lived in San Diego.) Then in early 81 we started getting all kinds of wrestling on tv from all over the place and I've been a diehard ever since.That's when i started going to live events at the sports arena and at the auditorio in TJ. The only era I partially missed out on was 89-94 when i was out to sea alot.


---

LEARN IT, KNOW IT, LIVE IT!
cranlsn
Toulouse



Since: 18.3.02
From: Hartland, WI

Since last post: 96 days
Last activity: 4 hours

#20 Posted on

I'm from Wisconsin, so growing up, we had Vern Gagne's AWA to entertains us every weekend. I watched Jim Brunzell, Buck "Rock & Roll" Zumhoff, Greg Gagne. I saw a young Midnight Rockers feud with a visiting Rock & Roll Express.

I saw Scott Hall and Curt Hennig win the AWA World Tag Team championships...if you ever see a photo, Scott's the one with the 'fro.

I saw Hulk Hogan chase Nick Bockwinkel for the World Title, and Nick cheat to win (God I hated him!).

I finally in the waning days of AWA's glory, saw Larry Zybysko feed Curt Hennig a roll of quarters to defeat Bockwinkel for the title!

From there I followed Hogan to the WWF...I stopped watching roughly 1988 when I went to college and "grew up".

When I dropped out of college, and "grew up", I flipped through an episode of Nitro and saw "Hollywood" Hogan in BLACK tights and thought WTF? And started watching...he was teamed up with a humungous man called Nash and....Scott Hall??? What the hell happened to his hair?

The rest as they say...is history....




---
Pages: 1 2 3 Next