AJ_Levy
Mettwurst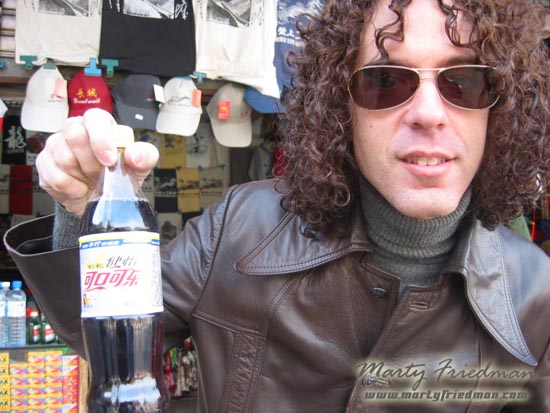 Since: 31.3.02

Since last post: 5146 days
Last activity: 5143 days

#1 Posted on
Just imagine you have just set up an indy fed. You have a bunch of unknown but talented wrestlers.

What style would it feature? How would you book it? What would you call it? Would it have long 30 minute matches, or would it be sports entertainment? Assume then you can bring in 1 or 2 wrestlers not currently under WWF contract, who would they be and why?

Would your wrestlers use outlandish gimmicks? Or would they use close-to-real life personas and their real names?

And what would be the major storylines for the first year or so, assuming you do shows weekly?
Promote this thread!
Alex
Lap cheong



Since: 24.2.02

Since last post: 298 days
Last activity: 7 days

#2 Posted on
Every wrestler would lose to me, and I'd have sex with all the women. Hey, the Vinces got away with it.
Yun
Salami



Since: 2.1.02
From: Just outside Dudleyville

Since last post: 4522 days
Last activity: 4469 days

#3 Posted on
This being fantasy booking I'll go with what I'd like to see rather than what I think will do good business.

It'd be called Pro Wrestling Madness (PWM) and based out of Austin, Texas.

First I would establish three divisions:

The Tag Team Division: self explanitory

The Southern Division: The slower, stronger guys: brawlers, big men, and technicians

The Northern Division: The faster not-so-strong guys: luchadores, martial artists and cruisers

Each division would have its own title. In addition there would be the International title which can only be defended outside the champion's division (IE a Southern IN Champ can only defend against a Northern challenger) the overall PWM Title which any singles competitor may challenge for, and a Hardcore title which will be the only singles title which may be held by a tag team competitor.

There will be no seperate Women's division. If they can't hang with the men, they will be valets only.

The gimmicks would be based on fighting video game archetypes (IE Street Fighter, King of Fighters) which wouldobviously make them look more like actual fighters rather than regular guys who happen to be fighting.

If I could have three WWE guys (one per division) I'd pick a reunited Edge and Christian for the Tag Team division, RVD for the Northern Division and, Kurt Angle for the Southern division. RVD and Angle are pretty much the epitome of what I want for each division, and the Canadians have the best balance of Sports Entertainment and Wrestling, which is what I'd shoot for in style, a good balance.


---

Everything's cool when you're Yun [point] Cheol [point] Su [point]
AJ_Levy
Mettwurst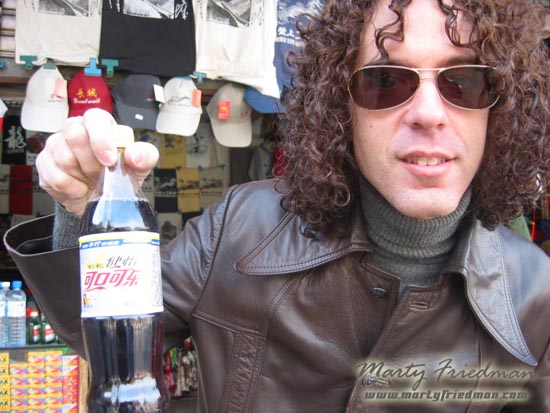 Since: 31.3.02

Since last post: 5146 days
Last activity: 5143 days

#4 Posted on
How I would structure it depends on how much TV time I have to play with. I would call it something simple and self explanitory like WRESLINGamerica or something.

The ideal would be:
Mondays: Wrestling Weekend: (1 hour or so)
A show about what wrestlers do with their weekend.

The concept is simple: segments based on what the characters do between the end of the friday show and monday. This covers the after-party, a saturday night party, and what they do during the day saturday and sunday. Includes stuff like the hotel room after the show and the road.

The premise is simple: get a bunch of big guys and sexy girls who know how to fight, who don't necessarily liek each other, and add very liberal doses of alcohol. This would be a great show to kick off feuds and the like from.

Wednesdays or Thursdays: Wrestling Week (1 hour or so)
Ever notice how big board meetings, stalkings, attacks, feuds, advertising tryouts and everything else happen in 2 hours every monday and thursday, maybe on PPV, and then... nothing! Wrestlers never bump into each other during the week? The board shuts down and the boss does nothing during the week? BULLSHIT!

So we'll have a show that shows the characters during the week.

Thursdays: The Wrestling Panel (1 - 2 hours)
A "panel style" interview show. The colour and play by play guy plus 3 wrestlers (varying from week to week) talk about Wrestling Weekend and Wrestling Week, plus (with the Friday Night card announced) talk about what they think will happen in each of the matches, and talk about the feuds. Plus interviews with other wrestlers and other segments.

Friday Nights: Wrestling Recap (30 mins or so) Recaps all the footage and feuds from the previous week and before. This is just before the Friday Night show. And that leaves us with:

WRESTLINGamerica Friday Night! We have the backstage skits, the interviews and the recaps all over and done with. Which basically means we have 2 hours of MAINLY WRESTLING!!!

Oh sure, there'll be interviews and there'll be backstage skits. But with 2 - 4 hours to fill with that stuff, we'll also get good propper matches.

First Friday Night show is just used to intorduce the characters, and do some interviews, plus the federation itself and how we'll be doing shows.

The storylines kick off on the first Wrestling Weekend, with a big Saturday night party. Alcohol is a good excuse to pull rivalries, friendships, and alliances out of nowhere. That, and the single female wrestlers all get picked up by the guys. Plus, we get to see the wrestlers drunkenly chat about the world, favourite music, politics, etc.

During Wrestling Week we then see meetings arranged at the party during the week, how some of the new couples are going, wrestlers bump into each other on the street and how they react to each other in the wrestling gym, etc., pluss the booking of the 1st show. We also get to meet the characters at home.

This is expanded on during the Wrestling Panel, when we 1st meet the commentators and 3 of the wrestlers comment on the personalities, feuds, and friendships.

Then, we get the 1st show.

Wrestling Weekend covers the after-party and then the characters Saturday ngihts.

***

The alternative way is more traditional and simply assumes a 2 hour weekly show.

I would hire 16 wrestlers and have them start off in a round robbin tournament. 1st week, 8 get eliminated. They are then entered into the US Title tourney (again round robbin).

WEEK 1 CARD (From Bottom):
World Title Tourney Match 1 (WTTM1)
Wrestler 1 Vs Wrestler 2

World Title Tourney Match 2 (WTTM2)
Wrestler 3 Vs Wrestler 4

World Title Tourney Match 3 (WTTM3)
Wrestler 5 Vs Wrestler 6

World Title Tourney Match 4 (WTTM4)
Wrestler 7 Vs Wrestler 8

World Title Tourney Match 5 (WTTM5)
Wrestler 9 Vs Wrestler 10

World Title Tourney Match 6 (WTTM6)
Wrestler 11 Vs Wrestler 12

World Title Tourney Match 7 (WTTM7)
Wrestler 13 Vs Wrestler 14

World Title Tourney Match 8 (WTTM8)
Wrestler 15 Vs Wrestler 16

So week 2 you have 4 matches each in the World and US title divisions, 4 get eliminated from each. The 4 eliminated world title wrestlers are entered into round 2 of the US tourney.

WEEK 2 CARD
US Title Tourney Match 1 (USTTM1)
Looser WTTM1 Vs Looser WTTM2

US Title Tourney Match 2 (USTTM2)
Looser WTTM3 Vs Looser WTTM4

US Title Tourney Match 3 (USTTM3)
Looser WTTM5 Vs Looser WTTM6

US Title Tourney Match 4 (USTTM4)
Looser WTTM7 Vs Looser WTTM8

World Title Tourney Match 9 (WTTM9)
Winner WTTM1 Vs Winner WTTM2

World Title Tourney Match 10 (WTTM10)
Winner WTTM3 Vs Winner WTTM4

World Title Tourney Match 11 (USTTM11)
Winner WTTM5 Vs Winner WTTM6

World Title Tourney Match 12 (USTTM12)
Winner WTTM7 Vs Winner WTTM8

Week three, 2 matches with 4 remaining World Title wrestlers. 4 matches with the 8 wrestlers in the US tourney. 4 eliminated US Title competitors form 2 tag teams and go for the tag title.

WEEK 3
TAG TOURNEY MATCH 1:
Looser USTTM1 & Looser USTTM2 Vs Looser USTTM3 & USTTM4

US Title Tourney Match 5 (USTTM5)
Winner WTTM1 Vs Looser WTTM9

US Title Tourney Match 6 (USTTM6)
Winner WTTM3 Vs Looser WTTM10

US Title Tourney Match 7 (USTTM7)
Winner WTTM5 Vs Looser WTTM11

US Title Tourney Match 8 (USTTM8)
Winner WTTM7 Vs Looser WTTM12

World Title Tourney Match 11 (USTTM13)
Winner WTTM9 Vs Winner WTTM10

World Title Tourney Match 12 (USTTM14)
Winner WTTM11 Vs Winner WTTM12

So at this point we have 2 left in the world title chase, 6 US title competitors, one tag team with 4 more guys eliminated from the US tourney to form 2 tag teams in the chase, and one more tag team (now eliminated).

Week 4 sees no World Title Tourney matches with the 2 wrestlers cutting promos about how they'll leave next weeks PPV as champion, plus 3 US Title Tourney matches, plus the 2 new tag teams duking it out against the tag team that won last week for a Tag Title shot.

WEEK 4
Looser USTTM1 Vs Looser USTTM3

Looser USTTM2 Vs Looser USTTM4

TAG TOURNEY MATCH 2:
Looser USTTM5 & Looser USTTM6 Vs Looser USTTM7 & USTTM8

US Title Tourney Match 10 (USTTM9)
Winner USTTM5 Vs Winner USTTM6

US Title Tourney Match 11 (USTTM10)
Winner USTTM8 Vs Looser WTTM13

US Title Tourney Match 12 (USTTM12)
Winner USTTM7 Vs Looser WTTM14

PAY PER VIEW:
THREE WAY LAST TEAM STANDING TAG TOP CONTENDERS MATCH:
The 2 loosing tag teams duke it out for a shot at the tag belt against a team made up of 2 of the 3 US title guys eliminated last week.

TAG TITLE MATCH
Tag Tourney Winners 1 Vs Tag Tourney Winners 2

US LAST MAN STANDING 3 WAY
Winner USTTM 9 Vs Winner USTTM 10 Vs Winner USTTM 11
The Winner is the automatic top contender for the World Title at the next PPV with no time limit
The guy who comes 2nd gets a world title match the next night with a 5 or 10 min. time limit
The guy who looses goes home with nothing. He is the weakest link. Goodbye!

WORLD TITLE MATCH
The winner gets the World Title
The looser gets a US Title shot at the next PPV

Okay, all that could be a lot easier explained if I had a diagram, but I don't.

What goes on during the tourney is this: one guy gets the unstoppable wrestler gimmick, but is defeated in week one by a low blow. He ends up winning the US Title tourney and is set up for the World Title shot next PPV.

We also see a weasel who is only in it for the money. Why does the winner of the US title tourney have to wait till PPV and the guy who comes second only wait until the next night? You'll see in a moment!

Meanwhile, we have set up all the titles and given soem legitimacy to their holders, we also have some matches set up so we can begin selling the next PPV.

Week 5 sees the weasel come up to the wrestler who will challenge for the world title tonight. He has an offer: for $100,000 he can get back-up and go into tonight's match as world champ! The contender says that he will pay cash on delivery, and puts a couple of $100 bills down as deposit.

During the show, the weasel steals the world title out of the champion's sports bag, while after rummaging around the locker room the contender finds a wallet with both an ATM card and a pin number. The weasel takes the title to the commish claiming he "found it laying around" and will pay the commish $50,000 to recognize the top contender as champion.

Commish accepts, top contender is seen in a bank branch withdrawling this huge ammount of money.

In the segment before the world title match the money and the title are exchanged, the champ is looking everyhwere for his title.

Anyways, the match comes, and because of the weasel's interference ends in DQ. The champ takes his title.

This situation all gets dragged out in the open in week 6.

What happens from here, in short:
The World Champ is pissed at the commish for allowing the situation to take place and being so corrupt at his expense (They fight at the 3rd PPV). He thinks he is the rightful champion. He is also pissed off at the top contender from week 5 (TCW5) for having stolen his title, at the weasel for stealing it (He wrestles the weasel at the 2nd PPV).

TCW5 thinks HE is the rightful champ, and that the World Champ stole HIS title! He blames the weasel for stealing his title (getting a match for the 3rd PPV), wanting his money back, and blames the commish for not reckognizing HIM as the champ! Oh, and it's apparently the fault of the guy he stole money off (TGHSMO) for leaving so much money in one back account and his PIN in his wallet!

TGHSMO couldn't afford to loose that money; it was borrowed and not his to loose! He is VERY pissed off at TCW5 and says he should lay charges. But he wants to kick his ass more. So at the 2nd PPV he will wrestle TCW5. If TCW5 wins, the debt is cancelled. But if TGHSMO wins, he gets TCW5's claim to the gold and TCW5's debt doubles. TGHSMO is reminded by the TGHBMO (the guy he borrowed money off) that the money had better be returned one way or another! (This long term turns TGHSMO into another weasel like character trying to earn money to repay the debt, and betting what he has earned on him winning matches).

The weasel, of course, likes all this. He not only gets $50,000 but also a match for a claim on the title. Too bad he doesn't realise that he gets his ass put in hospital on PPV 2, setting up a much longer and more bitter feud with the World Champ.

The Top Contender keeps destroying anyone who steps in the ring with him, pissed off at having been screwed out of his title shot.

On the sidelines, a young guy is bought in from the Minor leagues. To proove his worth, he must win a title within a month. If he doesn't, he'll be returned to the bush league for 3 months.

Now one night, TCW-5 beats the US champ, but doesn't win the title because of his world title claim. The next show, the young guy wins the US title. Of course, if TCW5 looses the world title match TCW5 gains the US title, and the young guy is in the bush league.

Anyways, we milk the situation for 2 months (2 PPV's) before the World Champ - TCW5 title match at the 4th PPV.

The young guy is in the corner of TCW 5. TGHSMO is in the corner of the World Champ. The commish, who is hated by both, is the special referee. The weasel has regained consciousness and is watching the match keenly on the TV beside his hospital bed, plotting his revenge. The top contender stoicly stares at the match with a blank expression from the enteranceway.

The World Champ wins, when the top contender FINALLY gets his match. TCW 5 gets the US title. The young guy is off in the bush league for 3 months before seeking revenge...


(edited by AJ_Levy on 10.5.02 1708)