dwaters
Bierwurst



Since: 16.10.02
From: Connecticut

Since last post: 92 days
Last activity: 92 days

#1 Posted on | Instant Rating: 3.45
I was talking to someone a few weeks ago who mentioned her husband only gets two hours of sleep a night.
I don't get it. Wouldn't that catch up with your body?
Same with doctors, interns, etc. who work 24 or 36 hour shifts.
My whole day can sometimes depend on how much sleep I got the night before. If I get eight I'm happy and can function well on 6 or 7 hours, but with small kids you take what you can get.


---

"Bring us an Awesome Blossom. Extra Awesome"
-"The Office"'s Michael Scott, ordering at Chili's.


Promote this thread!
rinberg
Boudin rouge



Since: 30.1.02
From: South Georgia

Since last post: 2894 days
Last activity: 941 days

#2 Posted on | Instant Rating: 4.98
I average between 5 and 6.5 hrs per night, but about once every couple of weeks I'll recharge with 8 or 9 hrs. When I was young(er) and stupid(er) I used to do the 24 hrs thing just because I didn't want to waste my time sleeping, but I'm pretty much over that phase.-- And you definitely gotta take what you can get with small kids. Sleep when they sleep or you get NONE.

I used to work with a guy that was like your friend's husband. This guy would get home from his 2nd full-time job at midnight, stay up until 2-3 am doing laundry or watching TV, and THEN get up at 5-6 am to run up to McDonald's to sit around and drink coffee before he went to job #1. Wow.


---

"Programming today is a race between software engineers striving to build bigger and better idiot-proof programs, and the Universe trying to produce bigger and better idiots. So far, the Universe is winning." --Rick Cook
Joseph Ryder
Head cheese



Since: 19.3.02
From: Seattle, WA

Since last post: 3075 days
Last activity: 2608 days

#3 Posted on | Instant Rating: 5.32
I believe 7 hours is my magic number, but the day will be fine with anywhere between 6-8. I'm definitely noticing a drop in performance if I get less than 6 (or more than 8). I love those all-nighters after which I end up taking a four hour midday nap that does nothing but make me sluggish and disoriented the rest of the day.



---

My first Marathon was November 27th 2005 -- 3:10:43


DrDirt
Banger



Since: 8.10.03
From: flyover country

Since last post: 778 days
Last activity: 680 days

#4 Posted on | Instant Rating: 7.99
Lack of sleep catches up with your mind, not body. You need that 6 - 8 hours for your mind to rest and process. I once, thank God, Had to stay up for 44 hours straight for a research project. That last several hours were like being drugged. I ould function phsically but mentally - WOW.

Oh, I prefer around 6.5 hours but five is okay and stretches of 4 are okay as long as I can get 7 or 8 once every week.


---

Perception is reality
drjayphd
Scrapple
Moderator



Since: 22.4.02
From: Outside of Boston

Since last post: 332 days
Last activity: 13 days


ICQ:
#5 Posted on | Instant Rating: 7.06
You wanted the best, you got... Out of Context Quote of the Week.
"I know, I know you are saying "sure there was some bad calls, but Jake Gyllenhaal obviously dropped too many easy catches and Ang Lee had some horrible clock management at the end of each half!"" (krakken2000)


---
I shoot for eight, but tend to go on about six. Unless I fall back asleep right after turning off the alarm, in which case it's usually eight or nine.

Tried going without the night before heading out to Seattle (visiting my brother and it was an early flight) and I was sucking down mid-air coffee like it was water. At some point after probably 36 hours without sleep, I was almost completely out of it and probably looked and acted like I was plastered. At which point I promptly passed out at the hotel.
---
samoflange
Lap cheong



Since: 22.2.04
From: Cambridge, MA

Since last post: 2248 days
Last activity: 2240 days

#6 Posted on | Instant Rating: 7.87
5 to 6 hours, with the occasional 8 hour sleeping binge on the weekend. I usually do the bulk of my daily exercise right when I wake up in the morning, so I think that helps in getting me awake and through the day without being tired.


---

HBK: Youíre flat broke arenít you?
MJ: Please let me wrestle on RAW!
HBK: Fine, but I ainít weariní no fruity tassels.
MJ: Are these your mirror pants?
HBK: Give me those!

RAW Satire - 03.14.2005
JayJayDean
Scrapple



Since: 2.1.02
From: Seattle, WA

Since last post: 1417 days
Last activity: 995 days

#7 Posted on | Instant Rating: 6.45
I'm usually in by 10:30 or so, up at 4:45 every M-F. There was a time where I'd catch up on weekends, which was the same time I used to go out on weekends, too. That time was Before I Had a Kid, who rises at 7:00 on Saturdays and isn't quite old enough to keep herself busy, so we all are up then.


---

"You know what you need?
Some new quotes in your sig.
Yeah, I said it." -- DJFrostyFreeze


Kevintripod
Banger



Since: 11.5.03
From: Mount Pleasant, Pa.

Since last post: 18 days
Last activity: 8 days

#8 Posted on | Instant Rating: 5.12
If I don't get 8 hours, I find that I am lethargic all day.

Also, if I get less than 8 hours, I end up sleeping for 10 hours (if allowed to) the next night.

Btw....I had a Sociology teacher in school that bragged about how he only slept 3 hours a night and was perfectly fine.


---

"Oh it's on like Donkey Kong." - Stifler, American Wedding
AWArulz
Scrapple



Since: 28.1.02
From: Louisville, KY

Since last post: 11 days
Last activity: 1 day

#9 Posted on | Instant Rating: 6.64
5-6 hours - typically, I go to sleep at 1200 and get up at 6.


---


We'll be back right after order has been restored here in the Omni Center.
StaggerLee
Scrapple



Since: 3.10.02
From: Right side of the tracks

Since last post: 1 day
Last activity: 7 hours

#10 Posted on | Instant Rating: 2.36
I'm in bed by 11, up at 4 am. So, whats that, five hours? Back in my married, working two full time jobs days, I would get about 2 hours a night and an hour nap at lunch at my day job.
Packman V2
Bratwurst



Since: 16.3.04
From: Albuquerque, NM

Since last post: 114 days
Last activity: 1 day

#11 Posted on | Instant Rating: 4.91
6 hours is my magic number, but there are some occasions where for some damn reason, all I do is dream about bein at work, and will wake up just as tired as I went to bed. I haven't had a vacation in over a year...so I think as a whole, I'm pretty worn down, and could end up sleeping a whole lot.


---
Oliver
Scrapple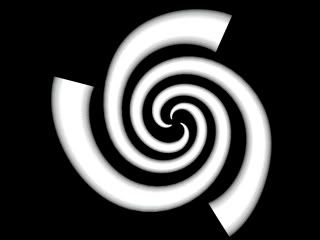 Since: 20.6.02

Since last post: 1747 days
Last activity: 1741 days

#12 Posted on | Instant Rating: 4.69
I've trained myself to live on four hours of sleep a night. This all came from working twelve hour midnight shifts during the summer...where any sleep attained is a bonus.



(edited by Oliver on 10.6.06 0417)

---
Life is not measured by the number of breaths we take, but by the number of moments that take our breath away.
Dexley's Midnight Jogger
Pepperoni
Moderator



Since: 10.10.02
From: New Hampshire

Since last post: 2139 days
Last activity: 2053 days

#13 Posted on | Instant Rating: 7.90
I can usually get between six or seven hours a night. I work a lot of 12-hour shifts where I have to be on the job right before 3:00 a.m. and I make sure I get to bed very early. It's very rare that I ever sleep past 7:00 a.m.
cfgb
Bierwurst



Since: 2.1.02
From: Ottawa, Ontario

Since last post: 815 days
Last activity: 14 days

#14 Posted on | Instant Rating: 5.34
I start work at 10:00am and live just minutes away, so it breaks down as follows:

WEEKDAYS WHEN I'M AT HOME:
11:00pm-8:30am (9.5 hours)

WEEKENDS WHEN I'M AT HOME:
12:00am-11:00am (11 hours)

WEEKDAYS WHEN I'M AT THE GF'S PLACE:
10:30pm-7:00am (8.5 hours)

WEEKENDS WHEN I'M AT THE GF'S PLACE:
12:00am-9:00am (9 hours)

And it's pretty much an exact science. If I get less than 7 hours, I'm a really miserable bastard.
too-old-now
Bockwurst



Since: 7.1.04

Since last post: 3175 days
Last activity: 407 days

#15 Posted on | Instant Rating: 6.49
I need 4, I usually get 5-6, and rarely I'll recharge with a 7 or so.

At least once per week I am out well past midnight, and after putting stuff away/ doing laundry etc. it will be 3 before I turn in, but I usually sleep until 6:45.

I like to catnap in the early afternoon and will try to catch a 15 minute nap during the Young & the Restless lunch break.

Once you train yourself to fall asleep when your head hits the pillow, you don't need as much sleep time.
Quality > quantity.
dunkndollaz
Banger
Back to Back Survivor



Since: 3.1.02
From: Northern NJ

Since last post: 81 days
Last activity: 68 days

#16 Posted on | Instant Rating: 7.05
It's anywhere from 5 to 6 hours a night during the week. I'm up at 3:45am so I can head to the basement and get in an hour on the nordic track. No more than 7 hours on the weekend if I am lucky because the newest little dunker still has no concept of time so we get up when he gets up. I do sometimes get that 20 minute power nap on the train ride out of the city at night but that really depends on how crowded the train is and who is sitting next to me. I also never let mrs. dunk know about the nap because she would kill me with her eyes if she knew.....


---

Hey Crab Man !
jwrestle
Lap cheong



Since: 4.4.03
From: Nitro WV

Since last post: 372 days
Last activity: 58 days


ICQ:
#17 Posted on | Instant Rating: 1.09
My aim is on the eight hour mark...can go on six pretty well. Anything less or sometime more tends to really mess with me.


---
If you can't beat'em whack'em with a chair!
and

______________Don't cross Mr. Cheese!____________Pam Anderson and Trish Stratus make that hot!
Wpob
Bierwurst



Since: 21.11.02
From: Williston Park, NY

Since last post: 81 days
Last activity: 4 days

#18 Posted on | Instant Rating: 3.52
5 to 6. Although I do snooze on the train on the way to work.


---

Well, that's just drunk talk! Sweet, beautiful drunk talk....