Scooter Trash
Blutwurst



Since: 23.7.02
From: Indiana

Since last post: 357 days
Last activity: 2 hours

#1 Posted on | Instant Rating: 0.00
Many of you have been visiting this board for various reasons. Some of you are relatively new and others of you have been visiting for a long time.

My question to you is, "How is your life affected by this board?", whether it be major or minor.

For me, I enjoy reading everyone's opinions on wrestling, politics, and mass media.

It has also introduced me to The Venture Brothers, keeps me up to date on various comics, and lets me catch up on pro wrestling without spending time watching it.

So how has The W affect your life?



(edited by Scooter Trash on 2.9.08 1042)
Promote this thread!
Oliver
Scrapple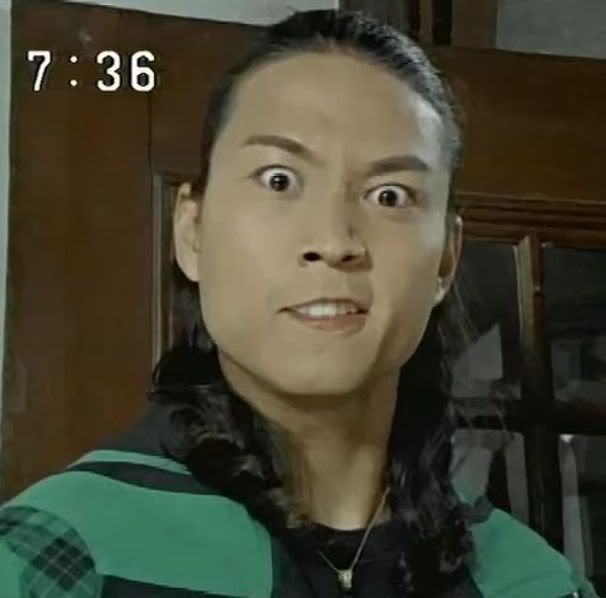 Since: 20.6.02

Since last post: 1207 days
Last activity: 1200 days

#2 Posted on | Instant Rating: 3.43
I trust the opinions of this board for advice on many things, including technology and movies.

It's always great for a laugh, too.


---

You wouldn't like Ozu Makito when he's mad!
AWArulz
Scrapple



Since: 28.1.02
From: Louisville, KY

Since last post: 12 days
Last activity: 1 day

#3 Posted on | Instant Rating: 4.33
Well it has Affected my life


I enjoy the talk here, I look forward with intense anticipation to the Fair Food posts of the year (my wife and I have been talking about it from time to time for a couple weeks now), and it has affected my life by taking up a few minutes every darn day. It's one of only 4 sites I visit every day no matter what.


---
We'll be back right after order has been restored here in the Omni Center.

"That the universe was formed by a fortuitous concourse of atoms, I will no more believe than that the accidental jumbling of the alphabet would fall into a most ingenious treatise of philosophy" - Swift

MisterHenderson
Boerewors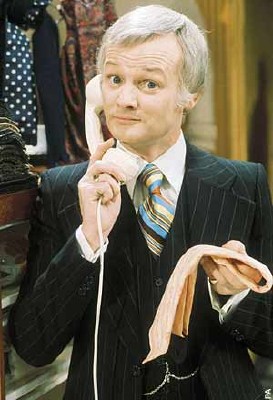 Since: 3.5.06
From: New York

Since last post: 3167 days
Last activity: 3085 days

#4 Posted on | Instant Rating: 1.09
I've gotten some good advice on things here. Mostly technology (PC) advice. I was steered to crucial.com by Guru and a few others, last year and that really helped my PC performance.

I appreciate the opinions of the members here.


---

I had just bent down to tighten my nuts, and there was a double yellow line, see? And next thing I knew, there was policeman behind me. He put a sticker on my helmet and tried to clamp me.
hansen9j
Andouille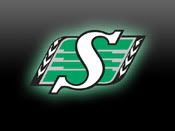 Since: 7.11.02
From: Riderville, SK

Since last post: 1 day
Last activity: 7 hours

#5 Posted on | Instant Rating: 7.36
I hear about awesome concerts coming to Regina/Saskatoon from KJames199, and ekedolphin passive aggressively introduced me to the Order of the Stick from his signature. Sorry James, but as much as I loved Modest Mouse, it did NOT involve Thog dressed as a leprechaun.


---

It is the policy of the documentary crew to remain true observers and not interfere with its subjects.



Lise
Mrs. Guru



Since: 11.12.01

Since last post: 982 days
Last activity: 755 days

#6 Posted on | Instant Rating: 8.18
I had a LOUD annoying computer in my living room that housed this thing for several months. I think I threatened to throw it out the window every single day it lived in my house.

/Edit seriously... affected.

(edited by Lise on 2.9.08 0943)
bubblesthechimp
Boudin rouge



Since: 22.3.02
From: Weymouth, Ma

Since last post: 1071 days
Last activity: 945 days

#7 Posted on
there's so much stuff that I have no business knowing anything about that I've learned from just hanging around here. Sure not all of it is useful or relevant, but it's fun nonetheless.
Rudoublesedoublel
Frankfurter



Since: 2.1.02
From: Kentucky - Home of the 8 time NCAA Champ Wildcats

Since last post: 221 days
Last activity: 150 days

#8 Posted on | Instant Rating: 6.26
I've always felt this is the best message board that I visit. It's the most civil, most intelligent, and least cluttered board that I frequent. I probably lurk here more than I post, but I think that isn't a bad thing here.

This board gives me a few moments of enjoyment with civil strangers on a daily basis.
Matt Tracker
Scrapple



Since: 8.5.03
From: North Carolina

Since last post: 7 hours
Last activity: 4 hours

#9 Posted on | Instant Rating: 7.40
DEAN gave me a whole new comedy vocabulary.


---

"To be the man, you gotta beat demands." -- The Lovely Mrs. Tracker
Scooter Trash
Blutwurst



Since: 23.7.02
From: Indiana

Since last post: 357 days
Last activity: 2 hours

#10 Posted on | Instant Rating: 0.00
I've learned the difference between effected and affected.


I have no idea how to change the title of this thread. So if anybody could help me out, I would appreciate it. Thanks!


Oliver
Scrapple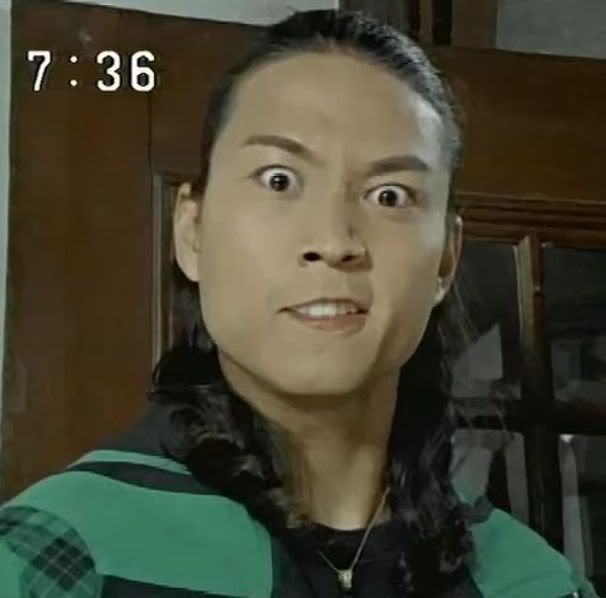 Since: 20.6.02

Since last post: 1207 days
Last activity: 1200 days

#11 Posted on | Instant Rating: 3.42
Originally posted by Matt Tracker

---

DEAN gave me a whole new comedy vocabulary.

---
I miss DEAN.


---

You wouldn't like Ozu Makito when he's mad!
Bullitt
Shot in the dark




Since: 11.1.02
From: Houston

Since last post: 659 days
Last activity: 659 days

#12 Posted on | Instant Rating: 7.14
This is funny...I had planned on starting a "how does posting at The W affect how you post at other boards" thread.

I've gotten to know two posters in real life (The Goon and BPD), one of whom became a great friend. I'm sure the other one would if we lived in the same city.
Excalibur05
Knackwurst



Since: 19.1.02
From: Minnesota

Since last post: 808 days
Last activity: 676 days

#13 Posted on | Instant Rating: 3.93
It's tough to say.

This and the Something Awful boards are the only message boards, I visit regularily, and this is the only one I post to semifrequently. I enjoy a majority of the conversation here, and think that of all the message board communities I've been a part of, this is one of the most well spoken and mature. Which is hard to believe sometimes, I know.

This is also where Jeb Lund picked me up for Online Onslaught, which would be a lot cooler a story if Rick Scaia ever paid me anything.


---

For NFL Power Rankings, My Blog and More, check out Hock Show Dot Com (hockshow.com)
Mr. Boffo
Scrapple



Since: 24.3.02
From: Oshkosh, WI

Since last post: 1788 days
Last activity: 1748 days

#14 Posted on | Instant Rating: 4.90
When I first came on this forum (oh god, was it really 6 1/2 years ago?) the only other place online where I had commented was on Fark. I made some very stupid comments that I regret. Had some run-ins with the management, got some posts deleted (though I don't think I've ever received a temporary ban - yet), and got pretty annoyed about them.

Then at some point I figured out how stupid I was being. If I didn't want to play by the rules of posting here, I could just stop posting. There's been many a time where I started writing a post, got partway through it, and realized that it couldn't figure out how to say what I wanted to say, or what I was saying wasn't any good, or was pointless. And then I hit the back button because I knew that best case scenario was CRZ making fun of my comment, and worst case was a ban.

In turn I find myself getting quite annoyed with the people who don't follow the unwritten rules of this board. So I guess the cycle is complete.
Torchslasher
Knackwurst



Since: 17.1.02
From: New F'n Jersey

Since last post: 100 days
Last activity: 100 days

#15 Posted on | Instant Rating: 4.68
This board got me into Fantasy Football at a time I wanted to try it out. Now I'm in three leagues and couldn't be happier.


---

Click Here (czwfans.com)

For all your CZW and Nickels Trivia information.

"Put on your helmets, we'll be reaching speeds of 3!"
"It was nice of you to give that dead woman another chance."
"All right, look alive everybody...oh sorry Susan."- MST3K: Space Mutiny
Click Here (myspace.com)
djp
Morcilla



Since: 16.2.07
From: 3rd Floor, NW window

Since last post: 526 days
Last activity: 429 days

#16 Posted on | Instant Rating: 4.88
It's definitely changed the way I watched wrestling. Now I can't watch an Orton match without great anticipation of a chinlock.

And like AWArulz, it's one of only 4 sites I visit every day no matter what. And when I'm feeling brave, I actually post.
Zeruel
Thirty Millionth Hit
Moderator



Since: 2.1.02
From: The Silver Spring in the Land of Mary.

Since last post: 398 days
Last activity: 341 days

#17 Posted on | Instant Rating: 4.05
This place introduced me to OKCupid and in turn a few ex girlfriends.

I know a few others started using OKCupid as I've seen their profiles and who can forget TopTenPro and BrokenWings and their drama...good times.


---
-- 2006 Time magazine Person of the Year --


"Who would want to rent a chicken?" -- The Bowler