Stilton
Frankfurter



Since: 7.2.04
From: Canada

Since last post: 4522 days
Last activity: 4522 days

#1 Posted on | Instant Rating: 4.26
Today, for me, it's the W.

But mostly, when I'm wasting time at work, I'm usually reading a book or magazine.


---

He was a popular attraction until he choked to death on a corn kernel.
Promote this thread!
Kevintripod
Banger



Since: 11.5.03
From: Mount Pleasant, Pa.

Since last post: 3 days
Last activity: 6 hours

#2 Posted on | Instant Rating: 5.27
Used to be able to goof around alot on the computer, but now the company has people who make sure that no longer happens by watching everyones computer records.

So now we just have the phone to goof off with.


---

"Oh it's on like Donkey Kong !!!" - Stifler, American Wedding
Brian P. Dermody
Liverwurst
Moderator



Since: 20.9.02
From: New York, NY

Since last post: 2276 days
Last activity: 1698 days

#3 Posted on | Instant Rating: 8.60
How *don't* I waste time at work?

I'm at work right now.

I've also been known to (in my employment history) blog, work on a screenplay, read a magazine, spend too long in the mens' room, eBay, shave, go out in the parking lot to play with the dog, pretend I smoke, pretend I was doing something for the boss's boss and go to a topless joint instead, watch TV, bother the girl who was working the bakery counter, draw up schematics for how to position the security cameras in such a way that I can steal cigarettes, paint my fingernails black, e-fed, look for dates, try to get the butterface receptionist to go out with me and work on my impression of the Ned Flanders-looking boss I once had.


---

Even if it means taking a chubby, I will suck it up.



Reward TV -- TV just got better!
JST
Toulouse



Since: 20.1.02
From: Quebec City, CAN

Since last post: 132 days
Last activity: 2 days

#4 Posted on | Instant Rating: 8.00
- Go to the men's room and simply sit on the john for a good 20 minutes, then passing it off as "bad dinner".

- I'm in a warehouse, so I just walk around with a decided pace to a pre-determined destination. Once there, I look around as if searching for someone or something, then walk to another destination, with said decided pace. Repeat until bored.


---

I got nothin'.
KJames199
Scrapple
Moderator



Since: 10.12.01
From: #yqr

Since last post: 4 days
Last activity: 21 hours

#5 Posted on | Instant Rating: 8.83
Goofing off on the internet.
Reading books, magazines, or e-mail newsletters and calling it "professional development."
Playing Yahtzee on my Palm Pilot.
Pooping on company time.
Extended extended coffee breaks.
---
JK
drjayphd
Scrapple
Moderator



Since: 22.4.02
From: Outside of Boston

Since last post: 68 days
Last activity: 18 days


ICQ:
#6 Posted on | Instant Rating: 6.92
You wanted the best, you got... Out of Context Quote of the Week.
"I have no reason left to live. Now where the hell does this 7 go?" (Spank E)
---
Moderate here, as well as on the Mothership, but mostly LJ. Most of the other stuff I do to dick around is somewhat work-related.


---
geemoney
Scrapple



Since: 26.1.03
From: Naples, FL

Since last post: 11 days
Last activity: 8 hours

#7 Posted on | Instant Rating: 5.45
I worked at an ice-cream stand over the summer (I'm in school now), so there wasn't any computer-related goofing off I could do. I'd usually do a crossword or word search out of some books we have under the counter for occasions such as rainy days. If I worked Sunday afternoons, I'd bring the newspaper to read.


---

College, Sports and More!: Experience It




Deputy Marshall
Liverwurst



Since: 28.6.04
From: Troy, NY

Since last post: 1346 days
Last activity: 867 days

#8 Posted on | Instant Rating: 5.92
For the most part, peruse/post on The W, check the news sites (legitimate news, not the wrestling newz) and check my e-mail. I don't get a TON of free time, but enough for me not to go nuts.


---


Live long and
be fabulous.
Oliver
Scrapple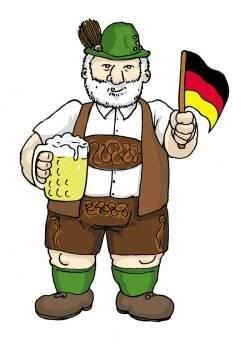 Since: 20.6.02

Since last post: 1209 days
Last activity: 1203 days

#9 Posted on | Instant Rating: 4.05
When I want to waste time at work, I just try to get extra meticulous with the paper work. Most people are sloppy (as am I) but when I'm tired of working, I'll spend extra time making sure things are good.


---

JayJayDean
Scrapple



Since: 2.1.02
From: Seattle, WA

Since last post: 879 days
Last activity: 457 days

#10 Posted on | Instant Rating: 6.41
Besides checking out this place, I'm working on two "I'm a huge sports-dork" projects right now. One is collecting data to make my annual "NCAA Football National Championship Tournament" brackets that I'll play out (but not finish, probably) on my PS2. The second is a rescoring of NASCAR's Nextel/Winston Cup races to see how the season championships would play out if they used my (obviously far superior to their) scoring system. That started out to answer the "Would Mark Martin have won a title?"-question (no), turned into "How many titles would Earnhardt have won?" (five, not seven), and now has turned into "How many would Richard Petty have won?"


---

"You know what you need?
Some new quotes in your sig.
Yeah, I said it." -- DJFrostyFreeze


jwrestle
Lap cheong



Since: 4.4.03
From: Nitro WV

Since last post: 79 days
Last activity: 43 days


ICQ:
#11 Posted on | Instant Rating: 1.37
Reading the news paper and eating the gosh darn junk food everbody brings in. F**K!


---
If you can't beat'em whack'em with a chair!

Go ahead...take a Chance!

haz
Landjager



Since: 2.1.02
From: Whitby, Ontario, Canada

Since last post: 1410 days
Last activity: 74 days

#12 Posted on | Instant Rating: 4.39
The fact that I post here every day pretty much sums it up...

I just like to surf the web and check out what's going on everywhere else in the world...


---

Where the wild are strong, and the strong are the darkest ones, you're the Darkest One.
Tribal Prophet
Andouille



Since: 9.1.02
From: Winnipeg, MB, Canada

Since last post: 831 days
Last activity: 91 days

#13 Posted on | Instant Rating: 6.00
MTS just added "Dig Dug" to their downloadable games for your cell phone.

'Nuf said.


Tribal Prophet
Keeper
Blutwurst
Moderator



Since: 1.3.02
From: Worcester, MA

Since last post: 1166 days
Last activity: 144 days

#14 Posted on | Instant Rating: 8.80
At work I have a lot of time when programs are loading, or the Windows update is at work, so I read anything that can kill some time.

The W is obviously one of them, but I also like to read the Boston sports pages online, ESPN.Com and the Sportsguy, as well as Anime News Network, among others.


(edited by Keeper on 28.11.05 2321)

---

Murphy's Law "The odds of the bread landing buttered side down are directly proportional to the price of the carpet."
TwisterF5
Italian



Since: 18.2.04
From: The Houston 'burbs

Since last post: 1378 days
Last activity: 902 days

#15 Posted on | Instant Rating: 6.00
I used to kill time by chatting on Yahoo Messenger, until some spyware got into the company database and a nice sexually suggestive ad popped up on someone's screen. Oops. And can't use Web Messenger, 'cause they monitor our website surfing and any chatting is strongly prohibited.

Now: Microsoft Hearts, paper ball fights and the occasional 2am rendezvous with the vivacious future Mrs. Twister in the parking garage next door.



---

"Cunnilingus and psychiatry brought this on" - Tony Soprano