RYDER FAKIN
Six Degrees of Me



Since: 21.2.02
From: ORLANDO

Since last post: 561 days
Last activity: 26 days

#1 Posted on | Instant Rating: 9.17
Like a lot things that get me thinking, this one started with an IM:

Ryder Fakin: TGIF! - your help of the day! they must not have charted sleeping under the kitchen table!

http://shine.yahoo.com/​​​channel/​​​health/​​​what-​​​does-​​​your-​​​sleep-​​​position-​​​reveal-​​​about-​​​your-​​​personality-​​​1338293/​​​

See Our Zed: The opening paragraph reveals the author's desperation to find a man

Ryder Fakin: they must not have charted waking up bent over something! her mind screams!

See Our Zed: Nobody sleeps on their elbow until it falls
asleep from nerve damage these days

Ryder Fakin: hmmm...this sounds like a 1 question. If you don't mind

See Our Zed: Your training is progressing nicely

* * * * *

{ FLEA can't follow simple instructions - this is also why he's not on Twitter, incidentally - here's the graphic he wanted attached - Also, stop exposing my super secret work username on AIM - Ed. }




The right answer obviously is that it depends on who you are sleeping with. Half these positions look like dead. That may be where that saying came from. Sleeps like a log is the only other one that applies to a common saying

FLEA

(edited by CRZ on 30.4.10 1746)

(edited by CRZ on 30.4.10 1747)
---

Demonstrations are a drag. Besides, we're much too high

"Learn to love yourself... for it is the greatest love of all" - Jeremy Borash 11:24 AM May 13th,2009
Promote this thread!
samoflange
Lap cheong



Since: 22.2.04
From: Cambridge, MA

Since last post: 1680 days
Last activity: 1672 days

#2 Posted on | Instant Rating: 5.27
I typically fall asleep in the Fetal position, but will sometimes shift, while either awake or asleep, into the Yearner or Starfish positions. My wife is the same, but instead of Starfish, she goes into Freefall.

Fun Fact: we don't have any regular sized pillows on our bed. We've got 3 body pillows. One we share for our heads and the other two are options for our respective Fetal/Yearner positions and to trick our cat into thinking he's sleeping on top of one of us (one of his most important life goals!)


---

Lloyd: When I met Mary, I got that old fashioned romantic feeling, where I'd do anything to bone her.
Harry: That's a special feeling.
Mike Zeidler
Pepperoni



Since: 27.6.02

Since last post: 1380 days
Last activity: 33 days

#3 Posted on | Instant Rating: 5.85
I've woken up in the yearner, starfish and freefaller positions. Mainly freefaller, though if I wake up in the middle of the night it's in starfish.


---

"Tattoos are the mullets of the aughts." - Mike Naimark
Mr. Boffo
Scrapple



Since: 24.3.02
From: Oshkosh, WI

Since last post: 1760 days
Last activity: 1721 days

#4 Posted on | Instant Rating: 5.50
I used to sleep on my back, probably in the soldier position. I've learned to switch because sleeping on my side lessens my sleep apnea. There were times when people would find me literally sleeping hunched over because I couldn't breath any other way.

Sleeping on my side, it's probably more like the log position, but I know I end up in the fetus sometimes, usually when I'm too cold.

I am one of the 10% that have to be completely covered by the blanket (in the winter; in the summer it's too hot so I switch to just being covered by a sheet).
whatever
Bierwurst




Since: 12.2.02
From: Cleveland, Ohio

Since last post: 43 days
Last activity: 18 hours

#5 Posted on | Instant Rating: 3.93
"On top of a big pile of money with many beautiful ladies."

I usually find myself in a freefaller position, or whatever fills the space allotted by our dogs.


---

"As you may have read in Robert Parker's Wine Newsletter, 'Donaghy Estates tastes like the urine of Satan, after a hefty portion of asparagus.'" Jack Donaghy, 30 Rock
Zeruel
Thirty Millionth Hit
Moderator



Since: 2.1.02
From: The Silver Spring in the Land of Mary.

Since last post: 371 days
Last activity: 313 days

#6 Posted on | Instant Rating: 4.51
Combo of Yearner/Freefaller, but the hitch is that I must sleep facing South. I have tested this out and I can not sleep facing any other direction.


---
-- 2006 Time magazine Person of the Year --


-- July 2009 Ordained Reverend --
hansen9j
Andouille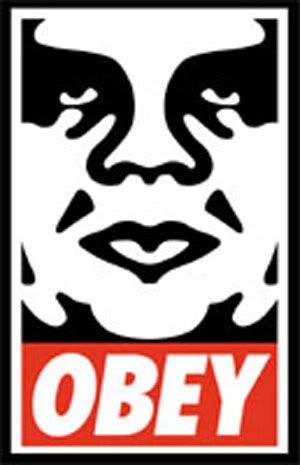 Since: 7.11.02
From: Riderville, SK

Since last post: 21 days
Last activity: 6 hours

#7 Posted on | Instant Rating: 7.90
I feel like I can't fall asleep except in the Foetus, and yet I keep waking up in the Log or Yearner.


---

It is the policy of the documentary crew to remain true observers and not interfere with its subjects.
"This topic is going to suck to read in three years." -Psycho Penguin
"Well. Shit." -hansen9j
CRZ
Big Brother
Administrator



Since: 9.12.01
From: ミネアポリス

Since last post: 7 days
Last activity: 15 hours


ICQ:
#8 Posted on | Instant Rating: 8.68
I KNEW we'd talked about this before. Look for it on The 7 in four months...or just click here now (The W). (Observe the many, many recycled jokes AND recycled graphic!)

In fact....the Yahoo! story references the EXACT SAME LINK FROM 2003.

I don't know what's weirder - that she can get away with that, or that I can remember that we talked about this and be bothered enough to go out and find it in our database. And YOU say I don't contribute anything!

THE W™ message board - at least seven years ahead of your garden variety Yahoo! blog

(edited by CRZ on 1.5.10 0320)

---


Kevintripod
Banger



Since: 11.5.03
From: Mount Pleasant, Pa.

Since last post: 2 days
Last activity: 9 hours

#9 Posted on | Instant Rating: 4.79
Foetus


---
The Goon
Banger
Moderator



Since: 2.1.02
From: Calgary, Alberta, Canada

Since last post: 198 days
Last activity: 172 days

#10 Posted on | Instant Rating: 8.09
I have some neck issues, so a couple of years ago I bought an ergonomic gel pillow that's really helped out. Still, I tend to flip from side to side. I start off the foetal position but I wake up in any number of places.

A new wrinkle is that my wife is five months pregnant and when she moves in the bed, it is a big deal and usually wakes me up.
ekedolphin
Scrapple



Since: 12.1.02
From: Indianapolis, IN; now residing in Suffolk, VA

Since last post: 3 days
Last activity: 11 hours

#11 Posted on | Instant Rating: 2.37
I've got a bit of a pot belly, so I can't sleep on my stomach; sleeping on my back is the only way to go for me.
---
"Say, the next time you want to win your daughter back, you could just try giving her a pony, the apocalypse doesn't really cut it!"
--The Prince, Prince of Persia (2008)
Fan of the Indianapolis Colts (Super Bowl XLI Champions), Indiana Pacers and Washington Nationals
Certified RFMC Member-- Ask To See My Credentials!
Co-Winner of Time's Person of the Year Award, 2006


StaggerLee
Scrapple



Since: 3.10.02
From: Right side of the tracks

Since last post: 2 days
Last activity: 2 days

#12 Posted on | Instant Rating: 1.63
I sleep on either side with my knees slightly bent, with a pillow between them. If I don't have a pillow, my back hurts the entire next day.
The Guinness.
Potato korv



Since: 24.4.05
From: San Diego, CA

Since last post: 9 days
Last activity: 4 hours

#13 Posted on | Instant Rating: 3.95
I don't sleep, I wait.

While waiting I typically wait in the freefaller position.
BoromirMark
Potato korv



Since: 8.5.02
From: Milan-Ann Arbor, MI

Since last post: 1136 days
Last activity: 1136 days

#14 Posted on | Instant Rating: 2.58
When I fall asleep it's in the soldier position, but without fail every time I wake up I'll be in that yearner or freefall position.


---

Michigan against the SEC: 20-5-1 (7-3 in bowl games)


redsoxnation
Scrapple



Since: 24.7.02

Since last post: 1788 days
Last activity: 1788 days

#15 Posted on | Instant Rating: 4.89
With my eyes closed.
Big G
Frankfurter



Since: 21.8.03
From: the people who brought you Steel Magnolias....

Since last post: 40 days
Last activity: 2 hours

#16 Posted on | Instant Rating: 6.79
As I was going to sleep last night, this thread kept popping into my head. Yeah, I know - lame!

So, when on right side, yearner. When on left side, half way between yearner and free fall.

I can happily sleep on either side since I had UPPP surgery to deal with sleep apnea.
Oliver
Scrapple



Since: 20.6.02

Since last post: 1179 days
Last activity: 1173 days

#17 Posted on | Instant Rating: 3.09
At night, the girlfriend and I will lie in bed in the spoon position until she's fast asleep - then I'll lie on right side and doze off.

(edited by Oliver on 10.5.10 2030)

---

2009-2010 WHL Fantasy League Champion!!!