Guy Incognito
Loukanika



Since: 11.1.02

Since last post: 6003 days
Last activity: 5985 days

#1 Posted on
From 1Bob, so ingest whatever salt you see fit before reading:



http://www.1wrestling.com/news/newsline.asp?news=6934



---

NASH & HALL AGREE TO TERMS; HOGAN TO FOLLOW; NWO REUNION

by Bob Ryder

Updated: 1/11/2002 7:06:03 PM





1Wrestling.com has learned from two sources familiar with negotiations that Kevin Nash and Scott Hall have both completed negotiations with the WWF and have agreed to terms.



Our sources tell us that Nash and Hall are expected to be joined at some point after their initial arrival in the WWF by Hulk Hogan and that the nWo will be reformed.



Nash and Hall are not currently expected to appear on WWF programming until after the Royal Rumble. Our sources say Hogan may join them at Wrestlemania, and possibly sooner.



1Wrestling.com had reported previously that Nash had signed with the WWF. In fact, his representative in the negotiations had signed off on some preliminary documents on his behalf but not a completed contract. Our sources say when word surfaced that there was some resistance on the part of some people involved in the creative process to a Nash return, Nash voiced his concern to Vince McMahon. We're told negotiations continued, and it was decided that Scott Hall would be brought in as well.



Hall, our sources say, will work less days than Nash so he can spend more time with his family.



Our sources say Hogan, Nash, and Hall are all very aware that they will have heat in the lockerroom and that their arrival may not be welcome to some people in the company.



It's interesting to note, that the next PPV after the Royal Rumble is titled No Way Out. It's not a new name for the show, but the initials fit perfectly for a reformed nWo.



Plans currently call for a split of the company at some point, with one faction appearing on RAW and one appearing on Smackdown. The idea, we're told, is for nWo characters to appear on both programs and at all PPV events while the storyline is in progress.

---



Holy crap.



The important question: Will this lead to the return of the NWO porno music?


---



(edited by Guru Zim on 11.1.02 2313)
Promote this thread!
mskj
Summer sausage



Since: 10.1.02
From: Tennessee

Since last post: 2306 days
Last activity: 2065 days

#2 Posted on
If this is true, I guess Invasion 2 is on the way. And no matter how much Nash and Hogan would hurt the in ring product, it would be hard to deny that casual fans (viewers) would be intrigued enough by this to watch for a couple weeks. It would be up to the writers and Vince to keep these viewers. Anyway I wonder how many of WCW's old fans these three bring with them?


---

Go Buckeyes. Michigan sucks.
JasonMF
Longanisa



Since: 9.1.02

Since last post: 4042 days
Last activity: 4042 days

#3 Posted on
Vince has never done an outsider angle correctly in his fucking LIFE. Why would that change now?


---

"You people have been led to believe that mediocrity is excellence. Uh-uh.

JERICHO... IS... EXCELLENCE!"
TheMarketingMajor
Bauerwurst




Since: 2.1.02
From: University of Pittsburgh, UNITED STATES OF AMERICA

Since last post: 5544 days
Last activity: 5496 days

#4 Posted on
Anyone heard anything similar from any other sources?

I consider alot of 1Bob's reports to be on par with the Weekly World News.

If the nWo is revived, the key will be only to use "new" incoming guys in the group. Don't have it start out as the Outsiders and Hollywood and then have current WWF guys join the group. If there are going to be any other members, it should be people like Jarrett who aren't currently on WWF tv.


---

My name is E-Z-E, and I'm a Kordell Stewart mark.
vsp
Andouille



Since: 3.1.02
From: Philly

Since last post: 4371 days
Last activity: 626 days

#5 Posted on
To paraphrase the immortal words of Jim Norton, "I would rather felch Michael Jackson with a Crazy Straw than watch this."

Ugh.



---

HELLO KITTY gang terrorizes city, family STICKERED to death!
JasonMF
Longanisa



Since: 9.1.02

Since last post: 4042 days
Last activity: 4042 days

#6 Posted on
Actually, truth be told, I'm all for this nWo reformation thing. I figure, as long as the guys I like aren't going to be elevated ANYWAY, who really gives a fuck? Might as well do SOMETHING...

And, since the last thing in the world I wanna see is this lame Triple H title chase, anything they do to distract me from that will be a GOOD THING. Not that good WRESTLING wouldn't be a BETTER thing, but with the way things are right now, I'll take "good" where I can get "good."


---

"You people have been led to believe that mediocrity is excellence. Uh-uh.

JERICHO... IS... EXCELLENCE!"
rte66usa
Polska kielbasa



Since: 2.1.02

Since last post: 5961 days
Last activity: 5956 days

#7 Posted on
"NWO" = "No Wrestling On" (my TV).

Oh well. Back to hockey season...
BigDaddyLoco
Scrapple



Since: 2.1.02

Since last post: 4 days
Last activity: 2 days

#8 Posted on
Nothing a little HAZING can't take care of.


---
Kawshen
Liverwurst



Since: 2.1.02
From: Bronx, NY

Since last post: 3296 days
Last activity: 1556 days

#9 Posted on
1Bob was also the one who said Bret Hart was going to return out of retirement to lead the InVasion.


---
~kawshen~
Fear THE HAND~! of the Bookerman.... SUCKA!
SerWolfe
Landjager



Since: 11.1.02
From: st louis

Since last post: 5551 days
Last activity: 5551 days

#10 Posted on
I'm all for the nWo.... do you realize how many fans there are out there that were all for the nWo when the group was supposed to be heels?.... unbelievable numbers.... it was all fans could talk about for months... casual fans... not only the ones who follow wrestling every single second of the day. The orignal beginning of the nWo was well done... i think the second coming can be done well too... but they need to actually put effort into it....
Maybe have nash come out.... dont let his agenda out.... and then hall shows up with him... maybe take over the booth once or twice... have shawn michaels seen eating lunch with them..... have the clique reunite... like it should have been before....


---

dont you wish that you were me??? no?.... i've got two words for ya!
DMC
Liverwurst



Since: 8.1.02
From: Modesto, CA

Since last post: 4813 days
Last activity: 4807 days

#11 Posted on
It would probably bring me, a casual fan, back to watching wrestling more often. Seeing some of the WCW people has kept me watching for a bit, and bringing the NWO back would keep me watching more. (While they're at it, I would like to see Scott Steiner and Midajah back.) The only question I have is- Is there really enough room in one wrestling federation for all these big names? Wouldn't a split serve a better purpose? However, if both are ultimately controlled by McMahon, I'm not sure how seperate the organizations would feel and thus there would be little actual healthy competition. Face it folks, wrestling was a lot better off when it wasn't controlled by one single person.

DMC
JasonMF
Longanisa



Since: 9.1.02

Since last post: 4042 days
Last activity: 4042 days

#12 Posted on
"Face it folks, wrestling was a lot better off when it wasn't controlled by one single person."

And the award for Understatement of the Year goes to...
---

"You people have been led to believe that mediocrity is excellence. Uh-uh.

JERICHO... IS... EXCELLENCE!"
joecollins
Chorizo



Since: 2.1.02
From: Lititz, PA

Since last post: 5014 days
Last activity: 5014 days

#13 Posted on
I'm all for bringing Hall & Nash in, but I can't believe they'd bring in the 50-year old Hogan to legitamately wrestle. Maybe, *MAYBE* if he's in a total out of ring capacity, but Hogan is just going to lead to trouble (unless it's a one-shot deal).

What the *SHOULD* do is replace Hogan with Shawn Michaels. Just call the three of them "The Outsiders" and have only the three of them switch across both shows, but never getting to wrestle because they are a part of neither, so they do unpredictable sh*t, like attack cameramen and ruin jobber matches and pull false fire alarms and anything else they can think of to convince people they're shooting (ok, the fire alarm thing is bad. I know I am sleepy.


---
joecollins@dejazzd.com
http://www.joecollins.net/
A Fan
Liverwurst



Since: 3.1.02

Since last post: 4895 days
Last activity: 4895 days

#14 Posted on
I can see bringing Hogan in, because he was the leader of the NWO for such a long and nausating time. I don't have a problem with that and the casual fans love him and the Outsiders as heels. I now like the idea of the split company, because there are way too many guys. What I don't like is the fact each wrestler will still have the same limited ring time even if the company didn't split. They need to turn Jakked and Heat into shows like Raw to give the midcarders more push. Let Jericho or Rock cut a promo on one of the shows or have HHH or Austin wrestle Storm or Regeal that night. Give the shows some creditablity.

A Fan- Spent too much on WWF DVDs yesterday.
Super Shane Spear
Bierwurst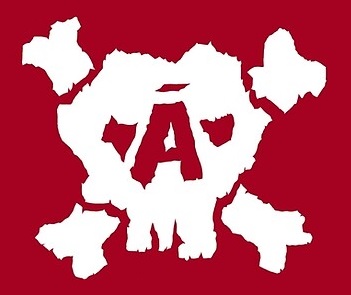 Since: 2.1.02
From: Sector 7 Slums

Since last post: 2929 days
Last activity: 2929 days

#15 Posted on
Meltzer is backing up the story now.


---
MoeGates
Boudin blanc



Since: 6.1.02
From: Brooklyn, NY

Since last post: 9 days
Last activity: 8 days

#16 Posted on
It would probably bring me, a casual fan, back to watching wrestling more often.

I'm sorry, but by posting 4.46 times per day (cool feature!) on a wrestling recapper's message board, you officially surrender your status as "casual fan."

Moe


---

"Excuse me, do you have any EuroDisney T-Shirts?"
January 2nd, 2002. Paris, France. My proudest moment.
PinkSkunk
Blutwurst



Since: 2.1.02
From: Edison, New Jersey, America

Since last post: 5789 days
Last activity: 5789 days

#17 Posted on
No, I don't want the nWo to come back. I don't care how many "casual fans" or "fanboys who SAY they are casual fans but really aren't because they post at a largely wrestling-oriented Wienerville message board" would tune in to see that. The guys who were way overshadowed ever since the InVasion will find yet ANOTHER obstacle in their path back onto TV. Moreover, when the top angle seems to encompass EVERYTHING, things tend to fall apart and destroy most of what the angle hoped to do (examples: the InVasion, the nWo whent he Wolfpac formed, etc.). I do NOT want to see that happen again.

Even if it was just Hall, Nash, and Hogan, I'd still have a cow. If they come on, they will be the main-eventers since they all can draw a lot more than, say, The Big Show (sorry Show, you're just not impressing me). I like the current upper card/main-eventer picture now (Jericho, Austin, Angle, Rock, HHH, Undertaker, and RVD(as a consensual choice)), they all can put on big-time entertaining matches. I don't want the likes of Team N-W-SLOW ruining that chemistry and the quality of upper card/main-event matches. I don't want them there at all.


---

...Some fear the Pink...
...But many fear....THE MOUNTIE!
(He's handsome, he's brave, and he's strong, you know)
The Big Kat
Kishke




Since: 11.1.02
From: Austin, TX

Since last post: 1799 days
Last activity: 1 day

#18 Posted on
I will believe it when I see it.


---

-The Big Kat
"It's not that I'm lazy, it's that I just don't care." -Peter Gibbons, Office Space
Guru Zim
SQL Dejection
Administrator



Since: 9.12.01
From: Bay City, OR

Since last post: 15 days
Last activity: 7 days


ICQ:
#19 Posted on
Hey guys... play nice.

A) He's only posted 17 times total.
B) He hasn't been banned for excessive posting yet (glass houses, you know)

17 posts total (Since he never posted at the EZ board) can still be considered a casual fan.

Hell, I have over 200 posts (mainly from edits and responses to test messages) and I don't consider myself a hardcore fan.


---

I love it when a plan comes together
Stephanie
Landjager



Since: 2.1.02
From: Madison, WI

Since last post: 1859 days
Last activity: 20 days

#20 Posted on
Uh Huh.

If true, it's another "invasion" angle - and who's to say that this one would be handled any better than the last one (though it could hardly be handled any worse).

Additionally, from the reports I saw, the WWF wasn't big on Nash because he only wanted to work 12 days a month - and now they would willingly hire Hall and let him work even fewer dates? I'm all for seeing Hall and Nash together again, but this seems a tad unlikely...

Steph


---

I'm going twenty-four hours a day...I can't seem to stop
- "Turn Up The Radio", Autograph
Pages: 1 2 Next