John Orquiola
Scrapple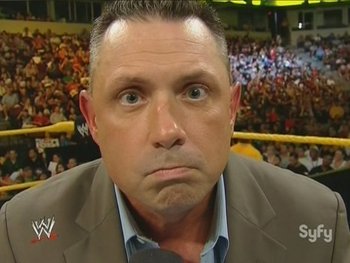 Since: 28.2.02
From: Boston

Since last post: 1456 days
Last activity: 1456 days

#1 Posted on | Instant Rating: 5.92
Looking for some advice:

I have roughly 400-500 old comic books I will never look at again that I'm willing to part with. There is a small number of issues I would likely hold onto, but the rest I could care less about. I mean, dozens and dozens of Batmans, Marvel, DC comics, all kinds of crap I used to collect. Most of my stuff is from the late 80's, early 90's, and then a bunch of stuff from '98-2000 which was my last burst of collecting comics before I quit for good.

I figure I have two options if I want to unload this stuff:

1) I could sell them for whatever this junk is worth. I don't know how much my collection could be worth (as I said, I have a lot of crap). I'm willing to bet most of my comics aren't worth the paper they're printed on. If were able to sell 300 or so comic books, I would be pleased to even get $50 for it all. But where would I go about selling comics? Do I have to go to a convention?

2) I could forgo profit and donate the comics to charity. Now, I would love to have some money for my junk, but I'm sure there are kids in hospitals somewhere who could benefit from having a ton of comics to keep them entertained, even if it is old crap from the 80s and early 90's. I mean, what kid dying of cancer wouldn't be thrilled to own Darkhawk #1 or NFL Superpro? (Not kidding, but I do have a lot better stuff than that.) But again, how would I go about doing this?

Any suggestions?


---

"Strong words. Strong words from a strange man." - Kent Brockman
Promote this thread!
spf
Scrapple



Since: 2.1.02
From: The Las Vegas of Canada

Since last post: 965 days
Last activity: 385 days

#2 Posted on | Instant Rating: 6.96
Call your local hospital if you're interested in donating stuff. There's usually someone there who handles donations of toys/misc. children's items for the kids who are stuck there. And I know they would love to have them. And you'll feel very good about it afterwards. Plus you can take a tax deduction on it and say it was worth a couple times more than it actually is ;)


---
Toil not to gain wealth, cease to be concerned about it. Proverbs 23:4
MoeGates
Boudin blanc



Since: 6.1.02
From: Brooklyn, NY

Since last post: 10 days
Last activity: 9 days

#3 Posted on | Instant Rating: 6.28
Ah, the late 80s, early 90s comic book craze - my first, and very important lesson in investing. Remember when Darkhawk #1 was worth, like 30 bucks? I'm the stupid kid made that possible. I've got about 15 issues of X-men #1 sitting in my attic.

I like to think it's better in the long run that I got financially hosed early on in life.

My advice? Keep the stupid things. Your kids - or nieces or nephews or kids down the block or whatever - will thank you (and who knows, maybe they'll be worth a million dollars again). I remember going over to my Uncle's house and discovering 20 boxes or comics in the attic and thinking that this was the greatest discovery in the history of mankind. Especially since I came across Cherry Poptart #1-6 hiding amongst the Avengers and Dr. Strange and such.

Upon further inspection I see you're from New York City. Head downtown and talk to the guy who sells comics on the corner of Fulton and William. I've chatted with him a lot about what's worth what nowdays and so on. He's nice, knows what he's talking about, and might make you an offer on your stuff that's better than the store owners would give you.

(edited by MoeGates on 9.4.04 1833)
---

I wonder how much money George W. Bush gave Paris Hilton.
Cerebus
Scrapple



Since: 17.11.02

Since last post: 356 days
Last activity: 77 days

#4 Posted on | Instant Rating: 2.74
You wouldn't have a list of what you have, would you? There's a whole chunk of late 80's early 90's DC stuff I'm missing that I need to fill holes with.

You could always take the stuff to a local comic shop and ask for an offer on it. You just might get more then that $50 for the lot of it.

...but before that, what about the list?


---

Cerebus: RIP 1977-2004.

"What do you think it's like being created by a manic-depressive, paranoid schizophrenic, hypochondriac, misogynist with delusions of grandeur and a messiah complex?"
Jericholic53
Boerewors



Since: 18.3.03
From: Honolulu, HI

Since last post: 143 days
Last activity: 6 days

#5 Posted on | Instant Rating: 4.15
I'd have to agree about holding on to it for a relative or another kid. Granted, I can totally understand trying to unload it for dough, but I was really thrilled when my dad gave me his old comic book collection (much to the dismay of my mom I might add). The style of artwork is so different, between even the 80's and now, and I'm sure you have a few gems in the collection (art and price wise). I guess if anything I say donate it to someone of the younger generation. Personally I'd just hold on to all of them, but I'm just an art/comic geek like that. :)


---

it says so right here in the wcw handbook!
Dagent913
Bockwurst



Since: 18.11.02
From: Strong Island

Since last post: 5012 days
Last activity: 4542 days

#6 Posted on | Instant Rating: 4.79
Much like Cerebus, I can't help but wonder if there's something in there I might be interested in, but I don't know if I could ask you to type out 500 titles....or could I? :-)

Donating them isn't a bad idea, but if you're just looking for a small profit and don't care too much about the actual "value" of them (HA!), then you can swing by some retailers and see if they might want to take them off your hands.


---

"Moistening your dreams with man-urine."
Tenken347
Knackwurst



Since: 27.2.03
From: Parts Unknown

Since last post: 2 days
Last activity: 2 hours

#7 Posted on | Instant Rating: 4.30
If you're going to sell, I hightly recommend selling to somebody you know. Even if you do sell it to a shop, it should be a shop you've done good business with, with a guy you trust running it. A lot of guys in comics will try to give you the shaft if they know what your stuff is worth and you don't.
Madame Manga
Boudin rouge



Since: 16.1.02
From: Silicon Valley

Since last post: 700 days
Last activity: 414 days

#8 Posted on | Instant Rating: 6.15
You've got a lot of good suggestions there, but if you were actually interested in finding out the market value of your comics, you can look it up in various books as well as online. If I were unloading comic books for cash (and Lord knows we could stand to clear some of the approximately 5000 we own out of the house) I'd do Ebay. Search for some of your titles and see what they're going for.

MM
Zeruel
Thirty Millionth Hit
Moderator



Since: 2.1.02
From: The Silver Spring in the Land of Mary.

Since last post: 401 days
Last activity: 344 days

#9 Posted on | Instant Rating: 4.05
Do what I'm doing, selling them one at a time on eBay. (Actually, I try to have 20 current auctions going.)

(And I'm doing that with 25,000 books. At this rate, I'll die before I sell them all...)

(edited by Zeruel on 10.4.04 0138)

---
Freeway
Scrapple



Since: 3.1.02
From: Calgary

Since last post: 1644 days
Last activity: 1332 days

#10 Posted on | Instant Rating: 6.43
Buy an issue of Wizard and go through your collection with their price guide. Any other price guide will do, but an ish of Wizard is cheaper than one of those. Pick out the comics you want to sell (the ones worth a sizable amount) and sell 'em. Give the rest away, because you'll have a hard time selling issues that aren't really in demand.

Rock on.


---

THE FLAMES: 42-30-7-3 for 94 points
GAME 1: Canucks 5, Flames 3
John Orquiola
Scrapple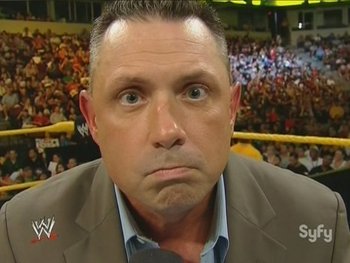 Since: 28.2.02
From: Boston

Since last post: 1456 days
Last activity: 1456 days

#11 Posted on | Instant Rating: 5.92
Thanks for all the suggestions, everyone. Very helpful indeed.

I'm gonna take a little bit of time and inventory exactly what I have in my collection. I think I will likely put all your suggestions into play in one form or another; I'll sell some comics, keep some for my kids, give others away to charity. I do have hundreds of comics so I'm not sure I can provide a list to those who requested one, but I'll see what I can do.

Thanks again.



---

"Strong words. Strong words from a strange man." - Kent Brockman
estragand
Summer sausage



Since: 18.6.02

Since last post: 3895 days
Last activity: 3895 days

#12 Posted on | Instant Rating: 6.00
No offense to the previous poster, but Wizard's price guide is not the recommended way to price your collection. Furthermore, they only list "cool" titles. So all your Sleepwalker and Suicide Squad issues are probably not listed. And they do assign underserved or incorrect value to certain books (a famous case was when they declared an issue of Green Arrow from 1989 to be the first appearance of Connor Hawke). It may seem pricey, but I'd recommend spending 20 bucks for the soft-back Overstreet guide. Lists everything and is a great read by itself.

In my experience, I've found that I could sell to teenagers with Wizard prices, and the rest of the comic world with Overstreet prices. Rest of the comic world usually has more time and money, so I aim there. But hey, if you can get someone to pay you 14 bucks for X-men #25 (from 1993), then by all means go for it.

As someone else mentioned, search on eBay for "Completed Items" to get a good barometer of what things have SOLD for. Big difference between that and what someone was listing their item for. Example: someone may have listed X-Men #1 at 25 bucks...but received no bids. You may also want to list some of the undesirable stuff as lots. For instance, you may not want to buy every single issue of your Speedball run..but sell all of your Speedballs together for a buck and someone might actually plunk down a bid.

This site is also a good resource if you want to..y'know spend NO money:
http://www.comicspriceguide.com/

80s/early 90s comics are a tough sell, so good luck!

(edited by estragand on 11.4.04 2228)

---

-ES
Visit ES online- it's "Internet Entertainment"!