Ringmistress
Lap cheong



Since: 15.1.02
From: Philly

Since last post: 3956 days
Last activity: 3955 days

#1 Posted on | Instant Rating: 2.00
Hey, gotta push to 1600, because I'm NOT taking a year to do it this time. Last night, I was in and out of Raw. Didn't see much of the show, but I did see the HHH-Regal-Eugene stuff. I gotta say, this is awesome so far, well actually, Trip was awesome! Since the thing started a couple weeks ago during that Highlight Reel, I decided to forgo the gut taunting, because I figured that if he can pull off the user thing again, I'd let the tubby slide.

Well, this week, every time I flip back to Raw, it's a Eugene segment, and the last one with HHH poisoning his mind like that? That clinched it. Hunter is a good, good asshole. That's why I was attracted to him five years ago. Well, that and the body and the voice. Anyway, seeing him THIS CONVINCINGLY EVIL for the first time in a while, really brought a smile to my face. I honestly thought he forgot how to do that.


It's been so long (think pre-injury) since I've seen him like this, but it's like welcoming back an old lover who just lost his way for a while. So, I happily welcome the return of the REAL Triple H, the most evil man in the WWE (who's not Vince or the GAB booker). I'll keep it warm for you tonight, big guy. Consider my sig old hat.



(edited by Ringmistress on 29.6.04 0757)
---

Suck it in, Hunter, or no sugar for you!
Promote this thread!
The Vile1
Lap cheong



Since: 4.9.02
From: California

Since last post: 3294 days
Last activity: 3026 days

#2 Posted on | Instant Rating: 3.65
One wonders why Benoit or Regal don't just show video footage of HHH and Erich Bischoff scheming to manipulate Eugene that millions of viewers see every week. Eugene is a big HHH fan, so he himself should know how manipulative he is...
.


---


"Don't compare my arm to your cheap arm!"
-Edward Elric
Ringmistress
Lap cheong



Since: 15.1.02
From: Philly

Since last post: 3956 days
Last activity: 3955 days

#3 Posted on | Instant Rating: 2.00
Obviously, Eugene was too caught up in just getting "the spit" right.


---

Suck it in, Hunter, or no sugar for you!
too-old-now
Bockwurst



Since: 7.1.04

Since last post: 2580 days
Last activity: 1505 days

#4 Posted on | Instant Rating: 4.53
As much as I don't like HHH since his return from tearing his quad, huge, the long pointless repetitive promos, the entire Shawn Michaels feud, not to mention the boss' daughter, I'll give him big props for playing the asshole convincingly in the Eugene feud. A few weeks ago the "Say Pedigree" line was brilliant, and I decided it was worth staying in the room for his segments again.

Next week, what kind of pressure will he put on Eugene to try to get his stips on the kind of title match he wants at the next PPV? Will he want the same deal Kane got - Benoit has to make him tap, but HHH can win the title via DQ, countout, pin or submit? Or are we going to get a gimmick match? The next PPV card looks small enough that an Iron Man match might work - Benoit and HHH are both solid enough to make this very entertaining...

HHH the smart-ass manipulative son of a bitch is fun to watch. I also liked his explanation to Flair, and am looking forward to what is hopefully a slow burn with Orton, the only member of Evolution currently with a title.


CHAPLOW
Morcilla



Since: 14.5.04
From: right behind you

Since last post: 1409 days
Last activity: 647 days

#5 Posted on | Instant Rating: 1.45
Hell yeah! HE IS Back! But will he stay this way? I am praying. Many times during this RAW I found myself yelling out-loud; "Thats why he's the freakin' crebral assassin!"
and "Wow, he is That damn good!" in a Triple H- mock voice... it was one of the best RAW's in a long time but heck, I dont need to repeat all the reasons why- I already took care of that in the RAW workrate report thread.


---



Eric: "Now to unveil my finishing move; the Bischoff lock!"
Vince: "Let go of me you idiot!"
Big G
Frankfurter



Since: 21.8.03
From: the people who brought you Steel Magnolias....

Since last post: 12 days
Last activity: 3 days

#6 Posted on | Instant Rating: 3.28
That Triple H certainly is the man alright.


(edited by Big G on 4.7.04 1535)

---
Originally posted by Jeb Tennyson Lund

---

• One of these days, when Triple H is in the middle of one of his long grunting promos, Jericho should just lean forward, stick his finger on the end of Triple H's schnozz and say, "poooooooke!" No one will know what to do.

---
WOTD 16 Dec 2003
ScottLadd
Chipolata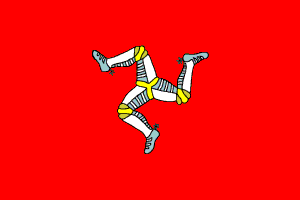 Since: 23.1.04
From: Douglas, Isle Of Man

Since last post: 4893 days
Last activity: 4782 days

#7 Posted on | Instant Rating: 2.67
When Trips man acts like that you wonder why people hate him so. He's great and its easy to see why Eugene love the game - I like HHH too. Me and Eugene have more in common people. Triple H is good for the WWE but he can hog time and the belt - he needs to be more like he is now to add interest to him. A classic heel.


---

I ran, I ran so far away 'cos I want you to want me and I was angry when I met you, you stupid girl


Can you spot Big Ron Atkinson?
Shade
Cotto



Since: 30.6.04

Since last post: 3485 days
Last activity: 3440 days

#8 Posted on
I gotta jump on the HHH love train as well. This is a much better Trips than the belt/camera hog we had for to long. His recent work has been fantastic. Putting over Shelton Benjamin without lookng weak in the process and now letting this angle with Eugene work for him instead of trying to talk us to death. I'm diggin the Game!
Texas Kelly
Lap cheong



Since: 3.1.02
From: FOREST HILLS CONTROLS THE UNIVERSE

Since last post: 205 days
Last activity: 23 days


ICQ:
#9 Posted on | Instant Rating: 3.90
Originally posted by Shade

---

This is a much better Trips than the belt/camera hog we had for to long.

---

Don't forget... that Trip could be back in as soon as two weeks. Beware.


---

SCW Hardcore Champion & SCW Hardcore Tag Team Champion
The Means Are Everything!

See Net Hack Slasher's smark/net attack Advisory System in action:
open the book of the hardcore legends
(And read some cool stuff too!)