Oliver
Scrapple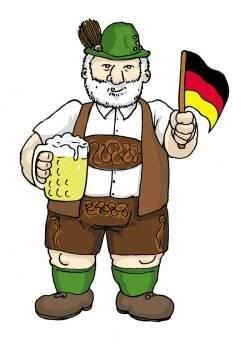 Since: 20.6.02

Since last post: 692 days
Last activity: 686 days

#1 Posted on | Instant Rating: 4.05
Hey there; I have a question, and I'm having a hard time finding the answer to it.

Today, I went to Subway for dinner, and found that the roast beef on my sub had some greenish/cyan coloured spots on it.

The useless person behind the desk tried to reassure me that the beef was fine, but I had my doubts. I asked to have it exchanged, and I got something else.

The manager himself seemed unaware of things, but refused to exchange it. After consistant prodding and complainging (including calling directory assistance from my cellphone for the SUBWAY head office's number) they hastily agreed to change it to something else.

When I got home, I tried to find something online about what the green splotches were, but I'm having a hard time. So, does anyone really know what could cause green/cyan splotches on cooked sliced meat? Was I wrong to be worried?

I ask this out of simple curiosity; I rarely cook beef or eat coldcuts, so I'm not entirely sure what's safe. I'm certain someone here knows something about that.

-Oliver


---

Promote this thread!
tarnish
Landjager



Since: 13.2.02
From: Back in the Heart of Hali

Since last post: 150 days
Last activity: 1 day


AIM:
#2 Posted on | Instant Rating: 7.03

As much as I'd generally say that green isn't the right color for meat, I can vouch for having eaten roast beef at Subway that had those spots on it. They weren't so much green as kinda opalescent and shimmery (depending on the angle of the light).

I've also bought roast beef at the grocery store that had similar spots and eaten it with no trouble.

I'd also love to know what the spots are, though. It might be something to do with preservation. The only other thing I can think of is that it's traces of mineral oil or other lubricant used on the slicer. I've only ever seen that effect on deli-style sliced roast beef.



---

/tarnish...

Buggrit, buggrit, Millenium Hand & Shrimp!

Guru Zim
SQL Dejection
Administrator



Since: 9.12.01
From: Bay City, OR

Since last post: 59 days
Last activity: 1 day


AIM:
ICQ:
#3 Posted on | Instant Rating: 8.81
I can't vouch for the website, but here ya go:


Originally posted by http://www.beefitswhatsfordinner.com/askexpert/default.asp

---


• Is it safe to eat meat that has an iridescent sheen?
Absolutely. The appearance of an iridescent sheen on sliced cured meats such as ham, dried beef and corned beef, as well as sliced cold roast beef or lamb, is simply the effect of illumination (daylight or artificial light) on the fibrous cut surface of muscle.

This iridescent sheen has no sanitary significance.


---
---

Ignorance is bliss for you, hell for me.
Mr. Boffo
Scrapple



Since: 24.3.02
From: Oshkosh, WI

Since last post: 1273 days
Last activity: 1234 days

#4 Posted on | Instant Rating: 5.12
I've seen that on Subway roast beef before. I don't know what it is, but it didn't harm me at all.


---

In the real world, WWE believes that no matter what our race, religious creed or ethnic background in America, we all share the common bond of being Americans. American-Arabs are a part of the fabric of America, and they should be embraced by all of us.
Crimedog
Boerewors



Since: 28.3.02
From: Ohio

Since last post: 3532 days
Last activity: 3522 days

#5 Posted on | Instant Rating: 0.00
Originally posted by Oliver

---

Hey there; I have a question, and I'm having a hard time finding the answer to it.

Today, I went to Subway for dinner, and found that the roast beef on my sub had some greenish/cyan coloured spots on it.

The useless person behind the desk tried to reassure me that the beef was fine, but I had my doubts. I asked to have it exchanged, and I got something else.

The manager himself seemed unaware of things, but refused to exchange it. After consistant prodding and complainging (including calling directory assistance from my cellphone for the SUBWAY head office's number) they hastily agreed to change it to something else.

When I got home, I tried to find something online about what the green splotches were, but I'm having a hard time. So, does anyone really know what could cause green/cyan splotches on cooked sliced meat? Was I wrong to be worried?

I ask this out of simple curiosity; I rarely cook beef or eat coldcuts, so I'm not entirely sure what's safe. I'm certain someone here knows something about that.

-Oliver

---


As someone who grew up raising beef, I can tell you that you would've been in the clear. Like the web site says, it's the muscle fibers in the light. If you look at raw beef _ straight from the steer _ you'll see it too.

And Guru, that site is the Cattlemen's Beef Board. If you're looking for definitive answers for your questions about beef, you can't go wrong there.
Oliver
Scrapple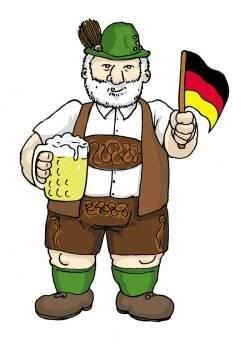 Since: 20.6.02

Since last post: 692 days
Last activity: 686 days

#6 Posted on | Instant Rating: 4.05
Thank you very much, everyone, I appreciate it. I'm more of a chicken or fish eater than a beef eater, so seeing something like that on cooked roast beef kind of caught me by surprize.

As always, I know I can trust the opinions of the members of this board.



---

Jaguar
Knackwurst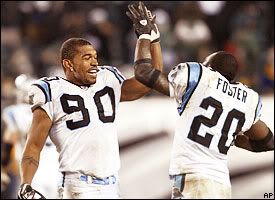 Since: 23.1.02
From: Phoenix, AZ

Since last post: 1020 days
Last activity: 821 days

#7 Posted on | Instant Rating: 4.61
Originally posted by Oliver

---

As always, I know I can trust the opinions of the members of this board.


---



It does help that the ones we trick into poisoning themselves never get the chance to post about what rotten bastards we all are.



---

Pandas are absurd.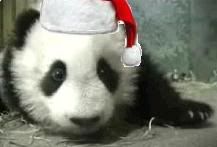 Life is absurd.
Life is Pandas.
vsp
Andouille



Since: 3.1.02
From: Philly

Since last post: 3855 days
Last activity: 110 days

#8 Posted on | Instant Rating: 0.00
Green and shiny == may be okay.
Green and fuzzy == not so much.



---

"You are the Internet equivalent of a brown person who lives in a cardboard box in East Timor, hoping to jack some sheet metal so you'll have a roof before monsoon season hits." -- afed