Texas Kelly
Lap cheong



Since: 3.1.02
From: FOREST HILLS CONTROLS THE UNIVERSE

Since last post: 258 days
Last activity: 20 days


ICQ:
#1 Posted on | Instant Rating: 4.04
Ladies and gentlemen, the following public service message is brought to you by your friends from D-Generation X, who would like to remind each and every one of you that if you're not down with that, we've got two words for you...
---

I was watching Smackdown on download again earlier this evening, and at a certain point during the show (which I'll expound upon later on), it finally dawned on me what a great year it's been for WWE as a whole in terms of rediscovering what I've stated as the subject of this thread.

It's a universal desire no matter the profession that the employee wants to be more than satisfied with his job - he or she wants to enjoy it, have fun doing it, love it; or whatever verb you feel like using in that vein. What a lot of people don't initially get as far as wrestling goes is that in this industry, there's two aspects to this concept: There's the "what" they're doing (the actual going out and wrestling and putting on a show), and then there's also the "how" they're doing it. Getting both of these is easier for guys like Chris Benoit, John Cena, and CM Punk because they're playing themselves and only really have to focus on the actual wrestling part of it. It's harder for people with "gimmicks" because they need to embrace and enhance the character as well as working on the wrestling. So it's essential that they have the ability to enjoy, to have fun with the gimmick they get. And that doesn't happen as often as one would think.

I think back a few years to one instance that really epitomizes what I'm saying: For most of his WWE tenure, the guy most of us knew as A-Train (or Albert, or even Prince Albert if your memory goes back far enough) was a generic, boring, uninteresting heel sack of crap. And every time he'd go out there, you could see it in his face - how forced it was, how unsatisfying it was to him. Then in late 2001, he got teamed with Scotty 2 Hotty - and all of a sudden, out of nowhere, people started paying attention to him, engaging with him out in the arena. All of a sudden, there was energy where there once was none. Why was that? Because Albert was having fun out there, and we could see it. That's why we groaned for a second when they got a nickname right out of a morning radio show, and then let it slide. It was the only time for many of us that Albert was worthy of notice - and when they ill-advisedly broke the team up, it was back to invisibility for the big man.

So now, fast forward to Friday's Smackdown and to the person that inspired this posting: Jimmy Wang Yang. I watched enough Smackdown a few years back to take note of him during his non-descript run as Akio - and just like with Albert, when he was given a character that he could enjoy and have fun with, the crowd response was beyond what was expected. It's a phenomenon among his customer base that Vince McMahon has yet to truly appreciate: When we see that a performer is enjoying what they're doing rather than just regurgitating something forced on them by the creative team, we will respond more positively. Just note the reaction Yang got his first time out - beyond expectations. And now that they're actually taking care to improve the gimmick by pairing him with someone who's not only hungry to show what she can do but also is an excellent fit for the gimmick in terms of having fun with it, it's only going to get better from here for both Jimmy & Amy.

The other big example to this is DX, which I won't discuss nearly as much because of the way it's polarized the IWC. Personally, the reunion was a year or two overdue - and seeing what Hunter & Shawn have done with it, I'm glad they decided to stick with it for the long haul instead of making it a two-month deal. From day one, you could see the difference with both of them out there, but especially Hunter - freed, finally, from the generic, title-obsessed hulking heel he played for so long; freed to have fun again.

If I was in Stephanie McMahon's shoes, I'd get each performer in my office for an individual consultation, and the first question out of my mouth would be, "Are you having fun with what you're doing out there?" And if the answer I got was "No," I'd then ask, "Well, what do you think would?"

All of us - performers, fans alike - would be better for it.


---
read a bunch of incoherent nonsense
now 52% more incoherent!
smark/net attack Advisory System Status is: Elevated
(Holds; June 18, 2006)
While the switch from Cena to RVD should alleviate some complaints, the inevitability of the belt's return to Cena (note where Summerslam is this year) and the poor initial showing by the new ECW are enough to keep the indicator where it is for now. The pieces are in place, though, especially on RAW, for improvements to be made to the IWC's psyche in the near future.
Promote this thread!
Big Bad
Scrapple



Since: 4.1.02
From: Dorchester, Ontario

Since last post: 5 hours
Last activity: 5 hours

#2 Posted on | Instant Rating: 4.97
I agree 100 percent. It's always amazed me when bookers give some of their most charismatic people dull gimmicks (i.e. Edge as a deaf-mute, Foley early in his career never cut promos, even HHH as the title-obsessed Game) and also conversely force outgoing gimmicks on performers that don't fit the mold. If you're going to make someone, for example, a pirate or a clown, they'd better be ultra-charismatic.


---

"I don't know what is more disquieting -- the fact that the rest of the statue is missing, or that it has four toes."
Thingfish
Cotto



Since: 13.4.05
From: Edinburgh, Scotland.

Since last post: 3833 days
Last activity: 3629 days

#3 Posted on
I certainly agree as well. The Jimmy Yang character has brought out the best in him. Amy is still finding her feet for the simple fact that she is clearly not a redneck in real-life and will have initial difficulty pretending she is not from a fairly comfortable upper-middleclass background. That may be the bone of contention that eventually splits them up.

I'm hoping this can lead to Nidia coming back to join Jamie Noble again for a long feud against their rival rednecks! :)
Oliver
Scrapple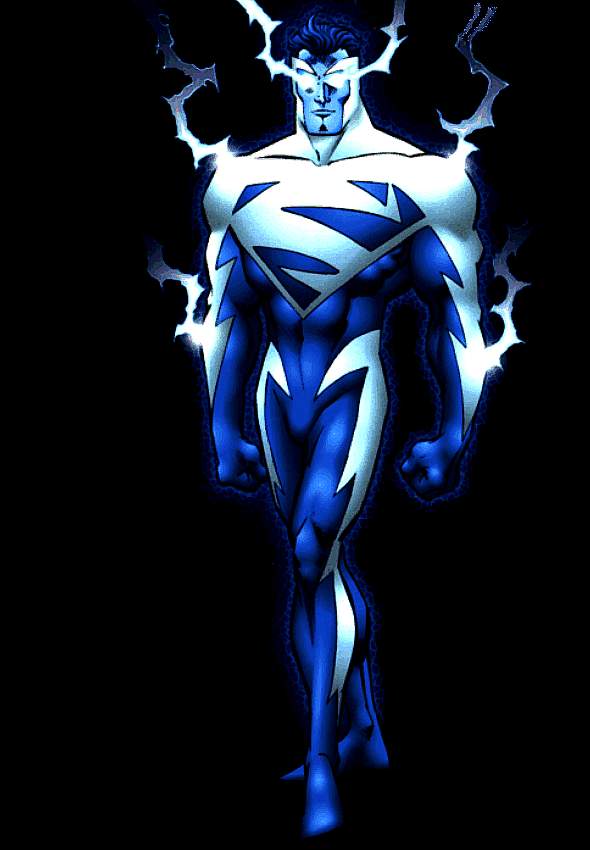 Since: 20.6.02

Since last post: 1205 days
Last activity: 1199 days

#4 Posted on | Instant Rating: 4.70
Originally posted by Big Bad

---

I agree 100 percent. It's always amazed me when bookers give some of their most charismatic people dull gimmicks (i.e. Edge as a deaf-mute, Foley early in his career never cut promos, even HHH as the title-obsessed Game) and also conversely force outgoing gimmicks on performers that don't fit the mold. If you're going to make someone, for example, a pirate or a clown, they'd better be ultra-charismatic.

---
I don't know about that. I mean, look at the pirate gimmick from Paul Birchill...he had a lot of charisma and I was impressed with what he did with it. His work with Regal during that point made Smackdown for me, and it sucks tha it had to end.

If anything, didn't he receive his fair share of cheers from the crowd?

Concerning Yang: I am totally loving his stuff right now.


---
I'm a dot com now!
Quezzy
Scrapple



Since: 6.1.02
From: Pittsburgh, PA

Since last post: 2 days
Last activity: 2 hours

#5 Posted on | Instant Rating: 3.37
Let's also not forget the King of Fun Booker T. Ever since he started having fun he reverted back to the Booker everyone loved three or four years ago.


---

Lance's Response:

THAT IS AWESOME!
HMD
Andouille



Since: 8.6.02
From: Canada

Since last post: 432 days
Last activity: 432 days

#6 Posted on | Instant Rating: 3.91
I really don't think enjoying your gimmick is necessarily a cure-all, but it certainly helps. The dX example kind of makes my point, though. Sure, they're enjoying what they're doing but it is at the same time embarrassing and lame. Seeing Shawn "take the stairs" was so pathetic I actually cringed. Mr. McMahon also enjoys his gimmick, particularly that portion of it which involves making out with women a third his age and having men's faces shoved into his rectal cavity; it doesn't do much for me. These people enjoying what they're doing is only part of the equation, making sure their stuff isn't rotting shit is the other, harder part.


---

It hurts to be a wrestling fan.
Mr. Boffo
Scrapple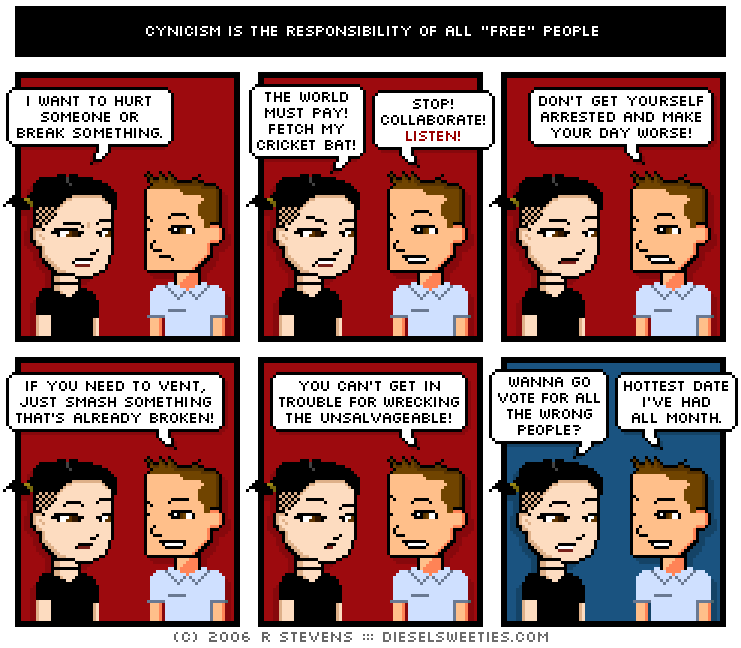 Since: 24.3.02
From: Oshkosh, WI

Since last post: 1786 days
Last activity: 1746 days

#7 Posted on | Instant Rating: 5.12
Foley mentioned something like this in "Foley is Good". I don't have my copy around me right now, but it's the "limpin' ain't easy" story. He said that he believes that audience wants to know that the performers do truly enjoy being with each other. And it makes since in a way. People who truly enjoy their characters, like "Lie, Cheat, and Steal" Eddie Guerrero, have a certain je ne sais quois about them.