cfgb
Bierwurst



Since: 2.1.02
From: Ottawa, Ontario

Since last post: 278 days
Last activity: 1 day

#1 Posted on | Instant Rating: 5.36
Without a backup plan of any kind?

I'm not talking the high school McDonalds job, I'm talking the one that supports you after you move out on your own.

I did, about 6 weeks ago. I had been working for a local call centre for about four and a half years or so ... Some 6 months ago, they "restructured" the company and essentially laid off everyone except maybe 10% of the staff. I was kept on, in a role that was HARDLY designed for me.

I had been a long term supervisor, and an adament believer in "the customer is often wrong" when it came to complaints (bitterness after so many years I'd imagine), so they threw me on the team that placed outbound calls for customers who had just cancelled to try to win them back. I hadn't taken a call in years, but I decided to see where it went.

After about 4 months, I realized this was not something I wanted to do - and went to see our General Manager. (Yeah, I jumped over about 3 people's heads to do, but it had been made clear to me THEY couldn't do anything because I had let them know from the start I was unhappy). He took my complaint seriously and referred me to my Director (level below him) to find me something more suitable.

Her suggestion was to stay where I was because it was the "best fit" for me.

From that day forth, I had the impression management no longer looked at me as they once had - and my calls started getting monitored with more frequency (for no reason, I hadn't done anything to warrant this) as well as an increased number of coaching sessions.

One morning, I was told by my leader she'd heard rumors I hadn't worked over the weekend. I told her to refer to her stats before accusing me of ANYTHING. She looked and said "you're clear". No sorry or anything.

So, I went for lunch with my girlfriend and told her I'd just worked my last day at the company.

I returned, told my boss I was leaving, and did.

Not necessarily the smartest thing I'd ever done, but I had to, and I have felt like a million bucks since the start of October.

Share with me stories!
Promote this thread!
Packman V2
Bratwurst



Since: 16.3.04
From: Albuquerque, NM

Since last post: 1 day
Last activity: 4 hours

#2 Posted on | Instant Rating: 4.91
I haven't up and quit, but I was fired from a job I was unhappy with, and all of a sudden felt a huge load off my shoulders.


---
pieman
As young as
he feels



Since: 11.12.01
From: China, Maine

Since last post: 4 days
Last activity: 1 day


ICQ:
#3 Posted on | Instant Rating: 7.30


Yes, Chris, I have done a similar thing.

My first job out of college was not a particularly enthralling position, so I took on many projects to pass my time. Some others didn't like my enthusiasm as most of the company was unionized, though I was not since I was in "management." There were some very false accusations made about me. I suspect it was from some of the union folks who didn't want to made to look lazy by this upstart 23 year old. Upper management believed these low-lifes and said to clear my name, I should take a lie-detector test. I consulted an attorney and resigned the next day. It was the best summer I ever had. I few months later a landed a job in the healthcare field and have been gainfully employed in healthcare for 23 years.

Chris, you did the right thing. Kudos!


---
Gabba Gabba Hey!
Guru Zim
SQL Dejection
Administrator



Since: 9.12.01
From: Bay City, OR

Since last post: 16 days
Last activity: 9 days


ICQ:
#4 Posted on | Instant Rating: 8.81
The first place that I worked after graduating from College was at Domino's pizza.

I quit the first time during the middle of my delivery shift because the guy I was working with was a complete bastard. I basically took off my uniform shirt, threw it at him, and said "have fun delivering the pizzas".

Oddly enough, my manager called me at home in two days and asked me to come back. They had transferred the assistant manager to a different store.

I ended up working as an assistant manager at that Domino's about 3 months later. I'm still not sure what kind of message I should take away from that experience.

The second time I quit I gave notice.

Oddly enough, I apparently also have a "job abandonement" on my permanent record (if such a thing exists) for a telemkarketing scam job that I took right after quitting Dominos. It was 5am to 6 pm commission only. I'm not even sure how that was legal. I worked there for a week and a half, and realized I was going to go home with $0, so I quit. Well, actually I just slept in one day, and since the motto was "If you don't get here by 5 am don't bother coming in at all", so I didn't.


---

Sign up for Folding@Home and join our team. PM me for details.

Ignorance is bliss for you, hell for me.
dunkndollaz
Banger
Back to Back Survivor



Since: 3.1.02
From: Northern NJ

Since last post: 30 days
Last activity: 3 days

#5 Posted on | Instant Rating: 7.24
Not quite the same but.....by the way, good call on your part cfgb

3 years ago I had a new manager come in who's perspective on what my job entailed was 180 degrees different from what I originally hired on to do. We butted heads several times right off the bat and after a month I had had enough. My wife told me to suck it up and stick it out but I couldn't do that. I looked around the company for a transfer opportunity but discovered that there really weren't any available and the one job I would have wanted was not going to be filled for at least 6 months to a year - I sure as hell was not going to wait that long. I also could not work another day in my current job. Not knowing what else to do, I went straight to Human Resources and told them that my current job had become a job I had not hired on to do and that I was going to quit. I was asked to wait a day while they looked into my story. The next day I got a transfer to the job that wasn't going to exist for 6 months to a year. I have been in that job ever since.


---

I'm Blind Jimmy Winthrop, Blues singer for the Rich.
Oliver
Scrapple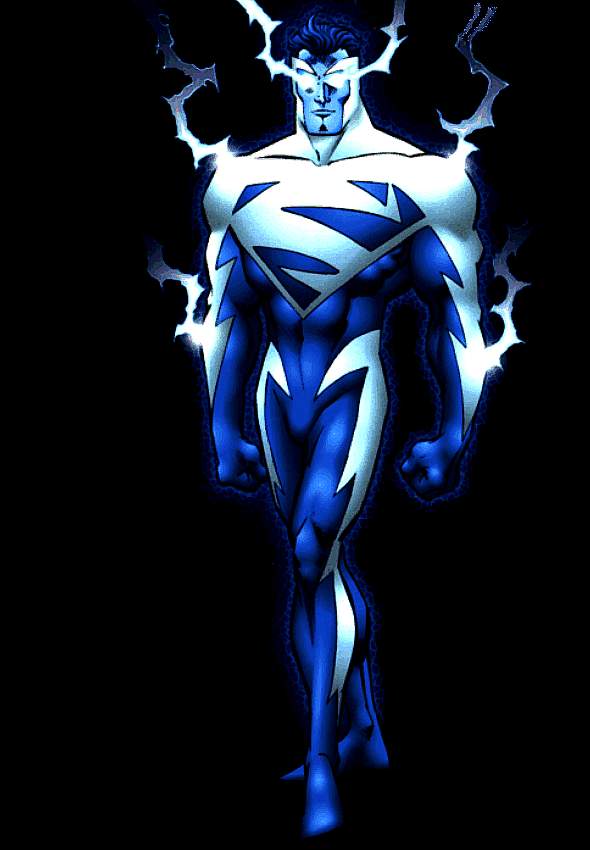 Since: 20.6.02

Since last post: 1210 days
Last activity: 1203 days

#6 Posted on | Instant Rating: 4.70
My last job was awesome and terrible, all at the same time. It was the management that really screwed me over and inspired me to quit.

WHat happened was simply this: My section of the store was hemmoraging people. There weren't nearly enough people to cover shifts, and even when we did...it was hectic. I wasn't certified to work in the shop, so I offered to help out. Now, my manager (a/k/a the section manager) had no problem with taht, but the store manager DID. Now, this was a man who, at the same time, complained that we didn't have enough manpower in the back...my manager stood up for me, but it wasn't enough. I got chewed out for that.

Second: there was many an occasion that I was forced to skip lunch, once again, due to lack of manpower. I ended up getting some sweet paycheques due to the overtime I was taking on, but the management complained about it.

Final stroke: i asked to get transferred to another store: so that I could get set hours and set days off. They said no, so I told them that I quit. i got a better job a day later.


---
I'm a dot com now!
StaggerLee
Scrapple



Since: 3.10.02
From: Right side of the tracks

Since last post: 2 days
Last activity: 1 day

#7 Posted on | Instant Rating: 2.28
Well, I left the Navy after 13 years with no back up plan whatsoever. I figured Uncle Sam was paying me peanuts as it was, I may as well do something I enjoyed. Not to mention the last five years seemed longer than the first 8, simply because of the people I worked for. I literally did not speak to anybody in that department for nine months unless it was absolutely needed to complete my job. Took a nice severance payment and took the summer off. Bounced around a few bad jobs before getting my head out of my ass and getting to work in the job I have now.
JST
Toulouse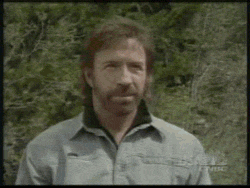 Since: 20.1.02
From: Quebec City, CAN

Since last post: 133 days
Last activity: 2 days

#8 Posted on | Instant Rating: 5.81
Two years ago I quit my job at the supermarket to save what was left of my dignity and insanity. Rather than being at the bottom of the ladder, I felt like I was the one holding it for the folks who are higher up.

Now I have a funny job relaying phone calls for deaf or hard of hearing people.


---
MisterHenderson
Boerewors



Since: 3.5.06
From: New York

Since last post: 3169 days
Last activity: 3088 days

#9 Posted on | Instant Rating: 0.72
I quit the Home Depot, mid shift, two years ago. But it was a PT job I had to supplement my income. So I wasn't in dire straits because of it.


---

Rusty Shackleford is just the name he uses to order Pizza with.
Ticamo
Boerewors



Since: 19.7.02
From: Trenton, NJ, USA

Since last post: 4134 days
Last activity: 3433 days

#10 Posted on | Instant Rating: 5.80
Originally posted by MisterHenderson

---

I quit the Home Depot, mid shift, two years ago. But it was a PT job I had to supplement my income. So I wasn't in dire straits because of it.

---


I also quit my job at the Home Depot. During my interview, they asked me what would I work for. When I gave them a price, they said they'd call me back. When they did call me, I was told they would pay me what I asked for and that it would only be a part time position. I wasn't in dire need because I knew that I would be hired by the State of New Jersey a few months later, so I added fluff to my resume.

I was hired to work in the call center and one day, after answering about 35 calls from job seekers who were never called back (because it was a recently opened HD), I made a snide remark about a manager being there, but too busy planning her wedding. The guy hung up, angry, but called back later and asked to speak to any available manager. He of course told the manager what I had said.

I got chastised for it and that annoyed me. I threw my ugly orange apron and standard issued box cutter to the floor and quit. Luck was on my side because it was a Friday afternoon and I received a massage from the State to come in Monday for orientation. I love Home Depot, but HATED working there.


---
"I think Iíd like to do something nice for somebody. I think itís good if you smile at someone, and they smile in return. Momentary love encourages people to create a sense of friendliness. Love that is unconditional gives us respect as people. However, itís wrong to force love, to try to keep it alive. If the strain goes on, eventually itíll bloom into the flower called lie, the deceptively thorny flower that hurts people."
Leena
Loukanika



Since: 13.12.06

Since last post: 4207 days
Last activity: 4203 days

#11 Posted on | Instant Rating: 2.16
I've quit at least 10 jobs. I refuse to be somewhere where I'm not happy. As for non-loserish high school jobs...

One was a data entry/proofreader job at the local newspaper. It had the potential to be a great job, as it was very easy with no pressure and decent pay at the time. But, the downside was that the bosses didn't care and some of my co-workers would take it too far. As in leaving for hours at a time, and drinking and other ridiculous stuff. And always whining and gossiping about one another. I couldn't take it for long, as I had to work with them constantly.

Another somewhat interesting one was when I got hired as an admin assistant at a disability place. The pay was really good... but, the place was crazy. They let the retards wander around all over, and they'd come in constantly into our office. And since I had no training on how to deal with disabled people, I reacted like most people would when got crazy... ignore them and look around for someone else to handle it. I left after 2 days. I guess they were desperate for someone to hire since they didn't can me right away.
Tenken347
Knackwurst



Since: 27.2.03
From: Parts Unknown

Since last post: 2 days
Last activity: 31 min.

#12 Posted on | Instant Rating: 3.56
I once had a job at NASA. I was unemployed, and I needed a job pretty bad. I knew a guy who worked there, and he said they needed some "refresh techs." The job was described as taking some old computers that had Win2k on them and upgrading them to WinXP. Sounded pretty good to me, so I went and interviewed with his boss. The guy asks me if I know what the job entails, and I tell him the description above. He says "Yeah, that's it, more or less. There might be some lifting too, but nothing over 40lbs." I get the job, I get clearance to come on site. I meet that guy's boss, the guy in charge of the IT department. That's when I find out the job description I've been working off of is total bunk. Turns out, what they've hired me to do is go from office to office around the base and physically collect the computers and load them onto a truck, where they are then taken to a secure facility where someone else does the job I thought I was going to be doing. I'm not out of shape, but I'm not in shape either, if you follow me. Let me tell you, if you've never had to lift a Sun workstation, they weigh more than 40lbs. I worked that job for a full week, and I came home every day absolutely exhausted. I was asleep by 8 o'clock every night. I come in on Thursday that week, I told the head of the department that Friday was going to be my last day because I just couldn't hack it. He says he figured something was up because I didn't look like a guy who did heavy lifting for a living. Turns out, the guy that hired me pulled these kinds of stunts all the time. Wound up getting a job valeting for a couple months until I moved on to something better, and after that I went back to school.
jwrestle
Lap cheong



Since: 4.4.03
From: Nitro WV

Since last post: 79 days
Last activity: 44 days


ICQ:
#13 Posted on | Instant Rating: 2.08
Currently working two jobs...I could seriously walk out of one which wouldn't be a good thing. I'm currently cleaning for the local school system making good money and the other is the supplement income. Lets just say being 27 and working at the local Chuck E. Cheese doesn't exactly make every one look at you right.

I have been downsized but I think the only bridge I ever burned was a one day job with Golden Corral. Everything else I've tried to be "professional" about.


---

Never know who you'll find drunk, not me...I only have the goofy look, at an Irish Pub...current NWA World Women's Champion Christie Ricci
Spank E
Bockwurst



Since: 2.1.02
From: Plymouth, UK

Since last post: 12 days
Last activity: 1 day

#14 Posted on | Instant Rating: 6.41
I quit my job in 2002. 6 weeks later, I was back there, albeit on a different shift.


---
Gerald
Pinkelwurst



Since: 20.3.05
From: Chicago, Illinois

Since last post: 161 days
Last activity: 29 days

#15 Posted on
I quit a telemarketing job after overhearing a couple of supervisors criticizing my performance after only four days.
j9479
Chorizo



Since: 29.1.03
From: the suburbs

Since last post: 3720 days
Last activity: 2527 days

#16 Posted on | Instant Rating: 9.00
two stories on this topic:

1. I in a desperate need to have a job I applied and got a job at one of those stores in which you can take those cute family portraits of the kiddies with the various backgrounds. Needless to say, I wasn't EVEN CLOSE to be the type of guy they wanted; I got the job due to my experience taking shots of bands and wearing a tan pseudo photojournalist vest and trying to keep brats from crying wasn't something I could do. I quit after one week, giving the reason that one of my co-workers (who was pretty unliked) was someone I couldn't work with (i had also wanted to take her down with me, which i was successful in doing).

Worst part of the job: the uniform consisted of the vest, a white collared dress shirt, and a tie... not a regular tie, but a "photo tie" that they were pushing in which you can get your infant's pictures on a tie. I couldn't deal with wearing a tie with some non-descript naked baby on it.

2. I worked in a bookstore (major chain) and it was fine, but after dealing with the boring and pointless politics of retail managers I had a moment of clarity in that I just couldn't sleep well at night taking shit from the manager and eating shit from customers.

So I gave myself 2 weeks to get a better job, sent out many a resume, went on interviews and one of those was for the job I now have. I quit in mid shift when the manager I hated most was working with me in the midst of the busiest point of the day. I didn't do the "take this job and shove it" thing, but I did end up just saying "I quit" in the most random way, leaving the manager to deal with 30 or so people.

(edited by j9479 on 27.3.07 2054)
Oliver
Scrapple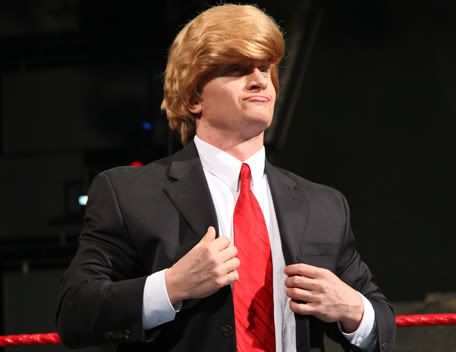 Since: 20.6.02

Since last post: 1210 days
Last activity: 1203 days

#17 Posted on | Instant Rating: 4.36
Last year, I worked through a temp agency at a plastics factory. My job: creating spring loaded plastic display cases for a national supermarket chain.

I was told the company wanted to hire me on, but they wanted to wait out the contract that they had signed with the temp agency. However, while I was working my ass of, they were still hiring people off the street for three dollars more an hour. What's more, I was outliving every employee they brought in. If memory serves me correctly, I outlived six people.

I finally had enough.

During a shift, I excused myself and visited the managers office. I told the manager that I wanted to get hired on full time. The manager responded, saying that they will hire me on, but they wanted to wait out the remaining three months of the contract as opposed to buying it out. I told him that I had outlived everyone they had hired on, and that I was worth taking on since they couldn't hold onto anyone they had.

So I told him that either they hire me on, or I walk. They refused, so I gave him my paperwork from the temp agency, got him to sign my hours, gave him my tool belt, and left the office.

My point: I quit on principle. They were hiring any Joe Schmo who walked through the door, yet they refused to hire me on until the contract was over. They were too cheap to pay the rest of the contract, when it actually COST THEM MORE per hour for me to be there through the temp agency. All the while, I was cycling 40KM each day to get to and from work, not including the trip TO the temp agency to drop off my paperwork and to pick up my paycheques.

A side note: I ran into one of my former co-workers at my next job a few months later, and he said that he ended up regretting not hiring me. But...thems the breaks.

(edited by Oliver on 28.3.07 0435)

---


I've seen THREE movies so far this year: Because I Said So - (3*); Borat - (5*); Children Of Men - (4*)
kentish
Andouille



Since: 19.8.05
From: My Old Kentucky Home

Since last post: 1310 days
Last activity: 563 days

#18 Posted on | Instant Rating: 2.83
I walked right out of K-Mart about 11 years ago without telling anyone, or ever looking back. I don't think I have been in that store since then. Had no back up plan, but got another similar job soon after, those jobs were a dime a dozen.


---


Dean! Have you been shooting dope into your scrotum? You can tell me! I'm hip!

Mayhem
Scrapple



Since: 25.4.03
From: Nashville, TN

Since last post: 334 days
Last activity: 219 days

#19 Posted on | Instant Rating: 5.27

I quit a job last year with a music performing rights organization because my new boss was a real See You Next Tuesday ... luckily I had interviewed for my current job, but things weren't 100% then ... but everything is now f'n peachy.